Save the date: Diner en Blanc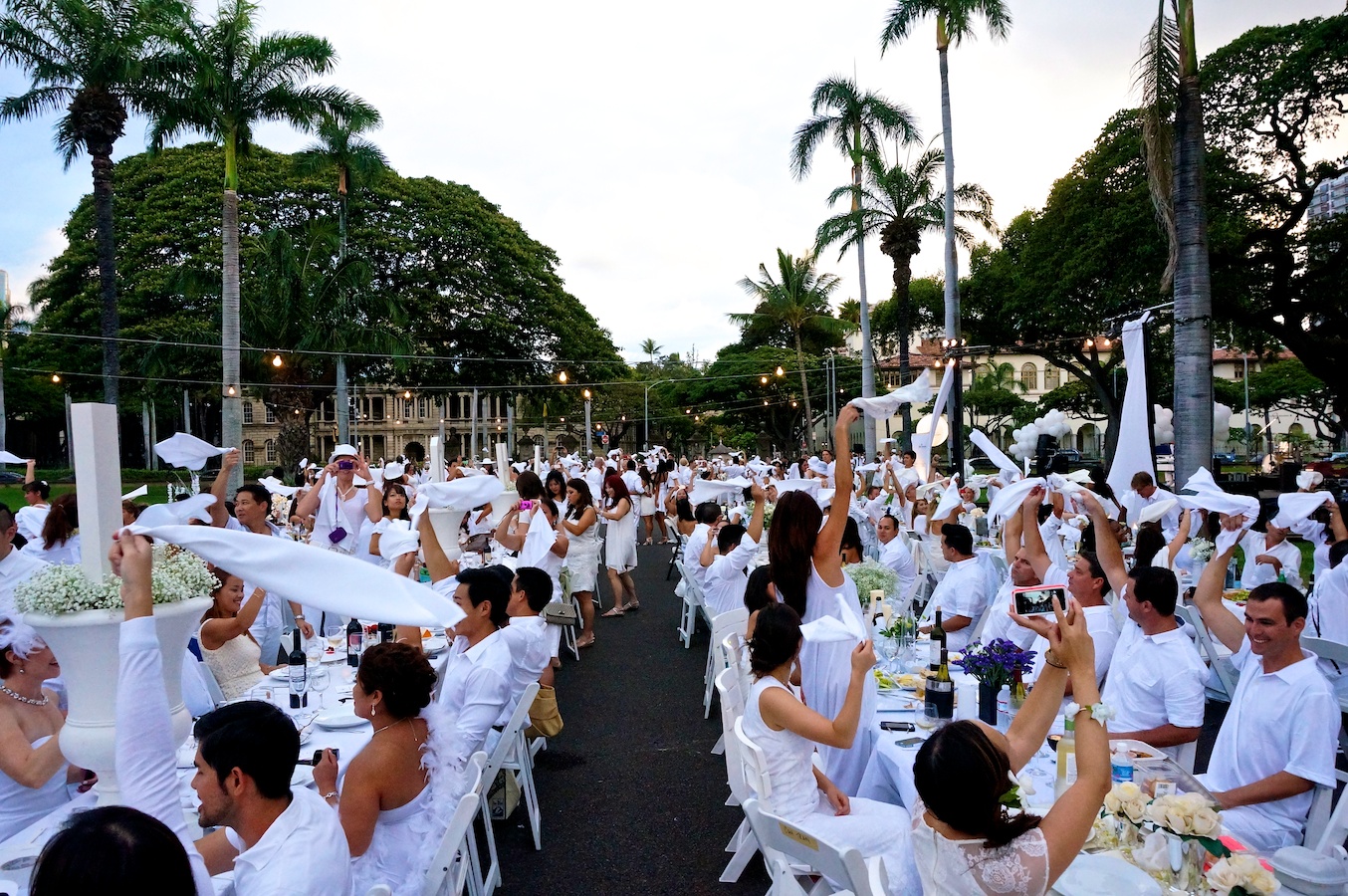 Once again, it's time to don your best whites for Diner en Blanc, an elegant pop-up picnic that made its debut last year in Honolulu and returns Saturday, June 20, for an encore affair at a secret location.
Launched in Paris a quarter of a century ago, Diner en Blanc has blossomed into a global epicurean event, with about 1,000 expected to attend Saturday's soiree.
The rules are strict: You must dress in all white. Upon arrival, you'll be ushered on chartered buses, then taken to a previously undisclosed destination. (Last year's event at 'Iolani Palace drew 750 people.) You also must bring your own food (a picnic basket comprising of fine food), stemware, white dinnerware, Champagne or wine (no beer or hard liquor), a table, two white chairs, white tablecloth. This year, however, guests who don't want to assemble their own picnic meal can purchase a basket prepared by chef Elmer Guzman of Poke Stop, via the Diner en Blanc website.
The end result is a visual spectacle, with rows of diners dressed exclusively in white waving white napkins to start the dinner. After, there's dancing into the night.
Last year's Diner en Blanc participants were automatically invited to attend this year's party. They were also allowed to invite someone new to come this year. Those interested can also get on a waiting list at honolulu.dinerenblanc.info/register.
The fee is $37 per person, which covers the transportation costs, plus $8 for a Diner en Blanc membership.