Save the date: Bite of Hilo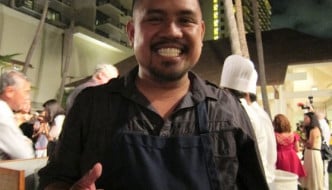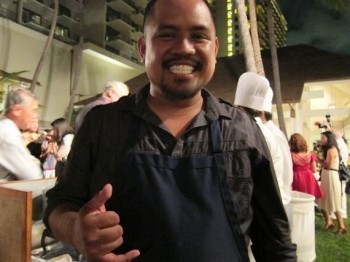 The inaugural Bite of Hilo takes place on Saturday, May 16 from 5-10 p.m. at the Pagoda Hotel, featuring dishes from native Hilo chefs and popular Hilo vendors.
The event benefits the Hilo High School Foundation and features "Top Chef" finalist Sheldon Simeon of MiGRANT Maui, who graduated from Hilo High in 2000.
Visit biteofhilo.com for more information and buy tickets at eventbrite.com. Tickets are $100 ($50 of the ticket price is tax deductible).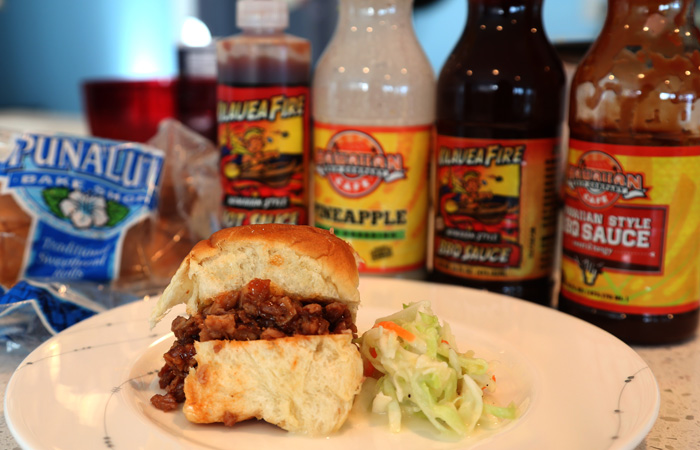 Here's the full lineup and menu:
Sheldon Simeon of Migrant: Pohole Salad and Chicken Hekka
Don's Grill: Grass-fed Big Island Beef Loco Moco featuring Hamakua Mushroom Gravy
Nori's Saimin: Nori's Hilo Saimin and Chocolate Mochi Cake
Hilo Burger Joint & Hawaii Island Gourmet: Lilikoi Glazed Big Island Beef Sliders with Puna Goat Cheese and Fresh Arugula Served With Hawaii Island Gourmet Taro and Sweet Potato Chips
Punalu'u Bake Shop & Hawaiian Chip Company: Kilauea Fire BBQ Sauce Pulled Pork Sliders with Hawaiian Chip CompanyPineapple Cole Slaw on Punaluu Bake Shop Guava or Taro Rolls
Kulana Foods: Mountain Apple Brand Pipikaula Poke
Chef Chai: Chai's Thai Steak Salad featuring Big Island Beef
Verna's: Big Island Smoke Meat with Onions on Jasmine Rice
Big Island Candies: Corn Chip Crunch Bar, Chocolate Dipped Mac Nut Short Bread Cookies; Mac Nut Biscotti with Milk Chocolate Waves; Dark Roasted Mac Nut Chocolates, Chili Toffee and Lemon Brownie
Two Ladies Kitchen: Strawberry mochi