Save the date: Barter Bar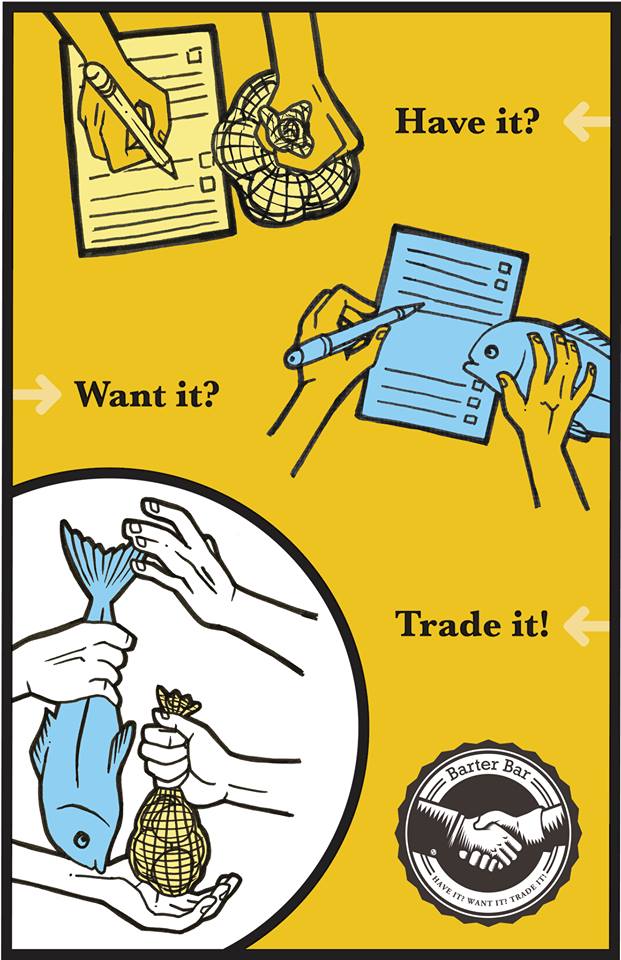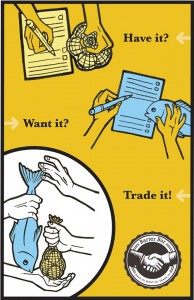 After an April soft launch, Fresh Cafe on Thursday will debut a revamped Barter Bar, a Third Thursday monthly event that's determined to change the way people in Honolulu do business and network as a community.
Barter and trade are certainly not new concepts. Guests are told to ditch their disposable income spending dollars, and instead, encouraged to bring with them goods or an arsenal of services that they can use to barter for something they want or need. After introductions, accompanied by light conversation, refreshments and perusing, the trading bell is rung and negotiations begin.
"Barter Bar offers a real life CraigsList-like 'shopping' experience, minus the money and the endless emails," said Tiffany Tanaka, Fresh Café owner and a founder of the event.
At the last Barter Bar, Tanaka, who produces the event with Matt Lynch, Dayna Kalakau and Kaleo Ten, walked out with a box full of not-so-ripe bananas, which she traded for a few Fresh Cafe gift certificates.
The theme for June's gathering is "Design," including Web, graphic, fashion and interior design. Professionals from all design industries are welcome and receive free entry with a business card. Justin Takaha White, a local graphic designer with a background in illustration and photography, will be this month's Featured Business Leader. White lent his talents to the event by designing the June flyer and much of the current branding collateral. He did this for trade, of course.
"With no obligations and no pressure to trade, guests either leave satisfied having not spent a dime," Kalakau said. "Either that or they leave having networked with other professionals from all industries."
Either way, as the old adage says: "No harm, no foul."
Doors open at 7 p.m. at Fresh Cafe's back warehouse area Loft in Space. $2 admission, with the bar open throughout the event. Trading begins at 8 p.m. and ends at 10 p.m.
Visit barterbarhi.com for event updates and daily blog posts.