Rinka reopens in swanky Kakaako
The hidden Japanese restaurant from Makaloa Street is now hidden at Ward Village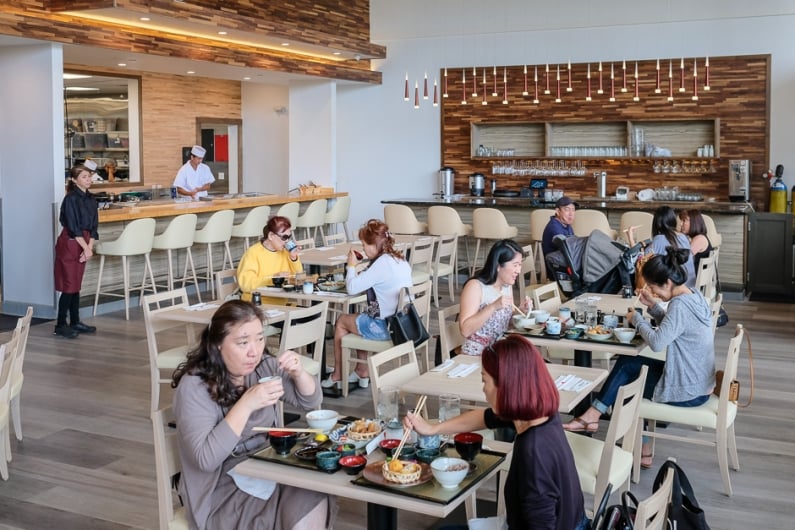 Rinka, the venerable hotspot for Japanese expats and foodies seeking a slice of Japan, has swanky new digs in the ground floor of Ward Village's Aeo. The move from Heald College on Makaloa Street doesn't seem to have disrupted its flow: A restaurant with their reputation for satisfying meal sets and izakaya dishes can relocate to just about anywhere and regulars will follow.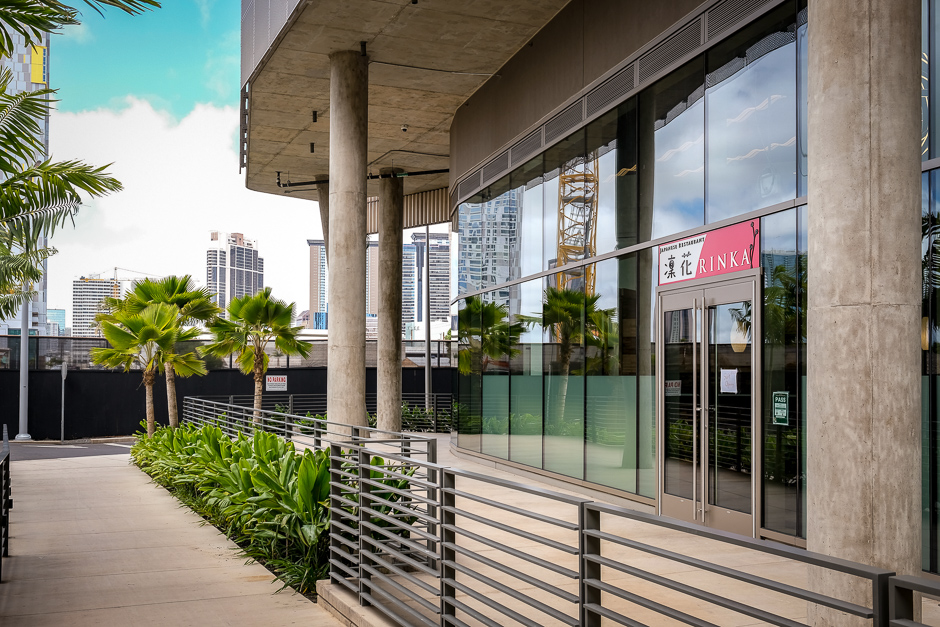 As with their previous location, the new restaurant isn't visible from a main thoroughfare. Instead, you'll need to walk along the small strip of Halekauwila Street that separates Aeo and the Ward Entertainment Center. A big bonus is that parking is now in the same building as Whole Foods, which means you don't need to feed a meter or hope for a stall in Heald's old private lot.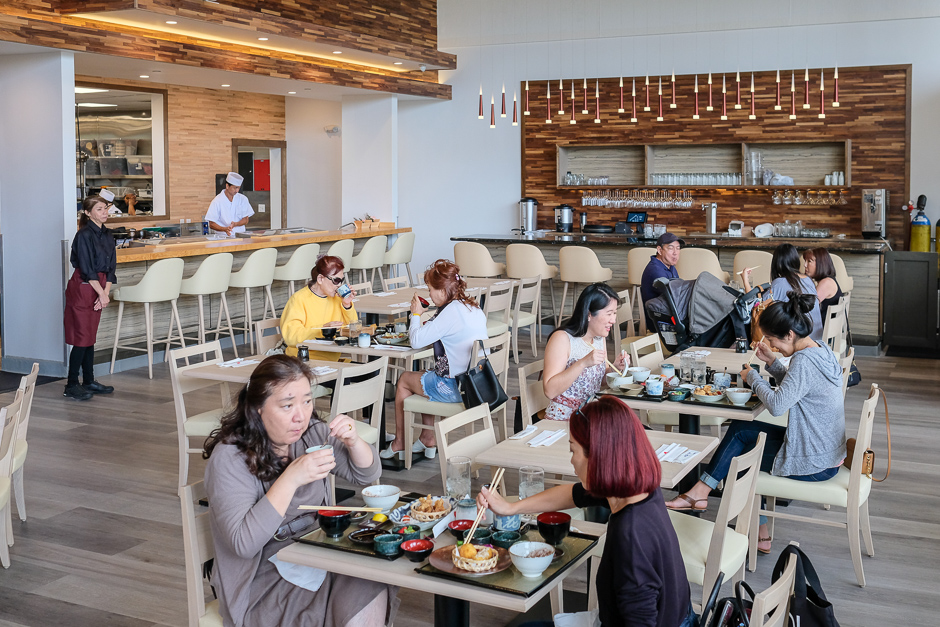 The oddly shaped corner space is bright and noticably larger than its predecessor. It now includes a sushi bar, banquet seating and a cocktail bar, although you might want to take note of the current soft-opening BYOB policy. There's also a private dining room that's ideal for large groups.
Now that Rinka's space has tripled, I'm hoping for better chance to score a table for dinner — formerly next to impossible on any night unless you liked to be seated at 9 p.m., and I am not about that life.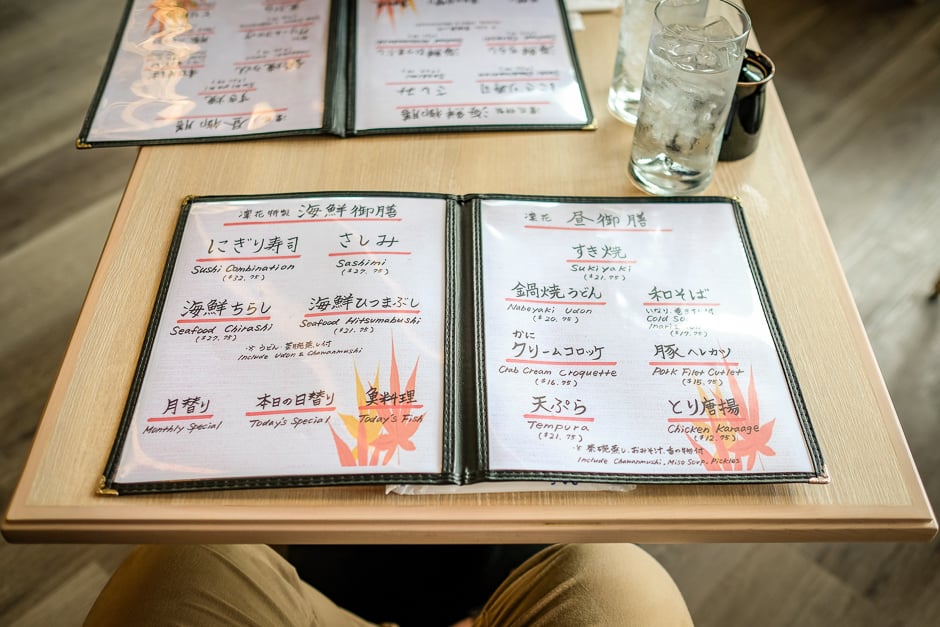 Honestly, I wouldn't be mad if I couldn't get in for dinner because Rinka sits near the top my list when I'm jonsing for a special lunch. Although it' s a full-service sushi izakaya by night, lunch is actually the economical way to experience Rinka's offerings. You see, between 11 a.m. and 2 p.m., they serve a rotating selection of teishoku lunch sets that include a generous entree, chawanmushi, tsukemono, wakame miso soup and your choice of two side dishes.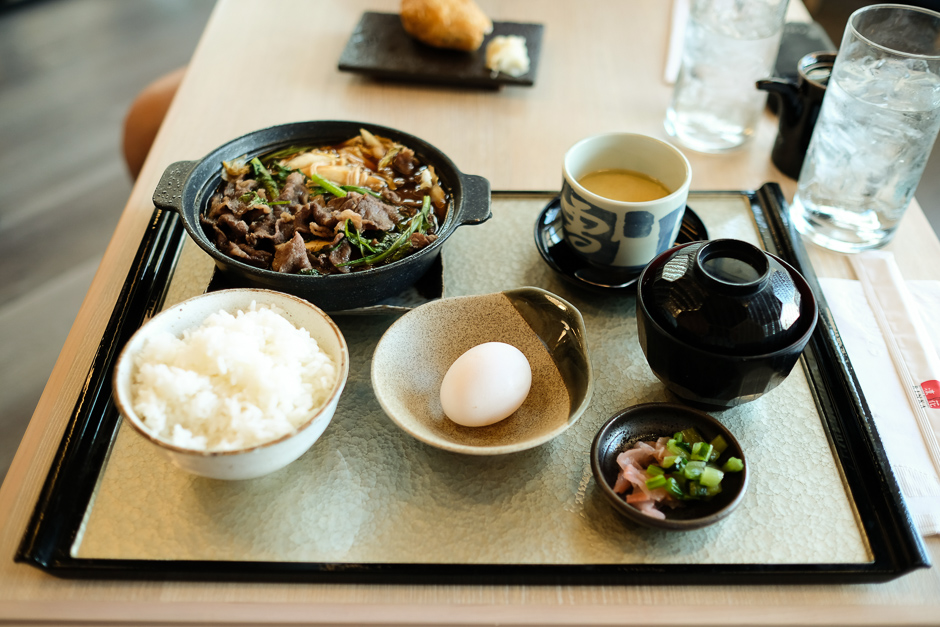 Entrees range from classic fried chicken karaage ($12.95) and tonkatsu at ($15.75) to luxe sukiyaki ($21.75) and sushi or chirashi bowls ($21.75 to $32.75). You'll notice prices have gone up a couple of dollars, probably as a result of the move, but I know it's worth it.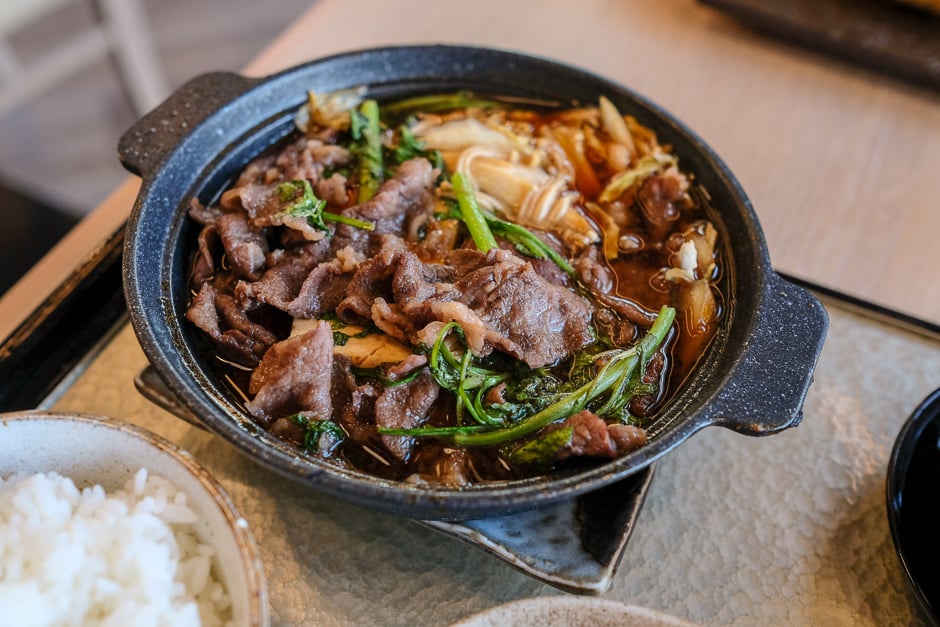 My number one choice is sukiyaki, which arrives bubbling in a cast iron pan with a golden-yolked egg for dipping. The crab cream croquettes, $16.75, are a close second.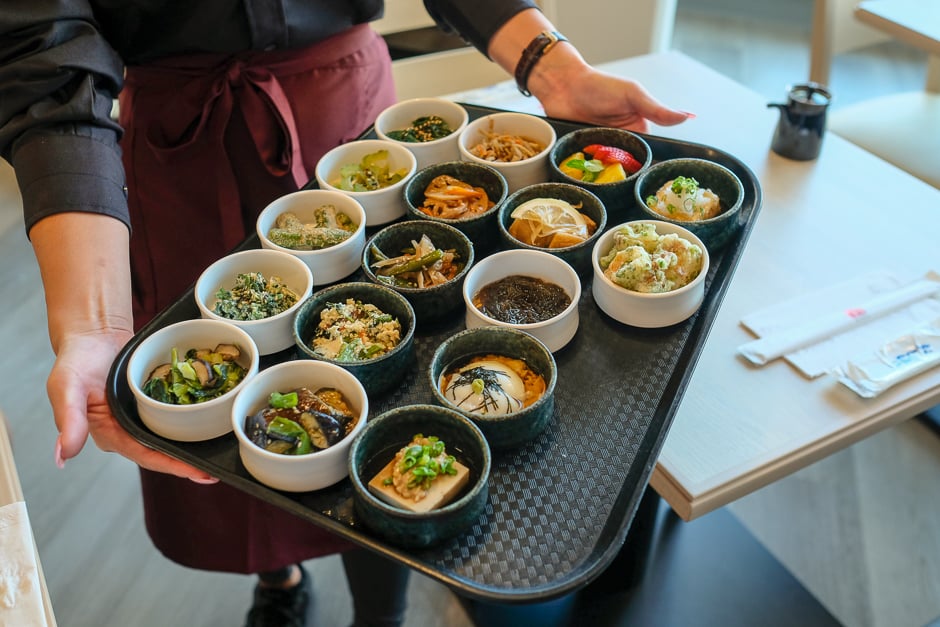 After your set arrives, your server will bring over a tray with a variety of sozai sides like onsen tamago (lightly boiled egg), ohitashi spinach, gobo kinpira and natto with tofu. My favorites are the goma-ae, which is blanched spinach in a creamy sesame dressing, and the kinpira renkon, simmered lotus root. The contrast of the nutty sesame and sweetened renkon brings harmony to my sukiyaki set and I always have a difficult time straying from these.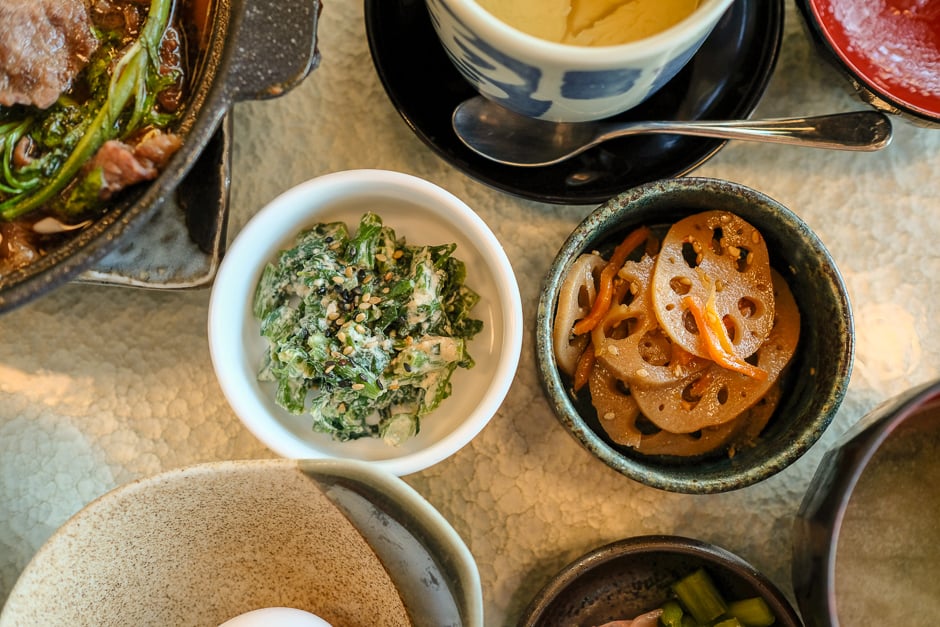 Frolic contributor Gregg Hoshida had the chicken karaage. It's is just as he remembered, perfectly paired with a spritz of lemon and a dab of finishing salt.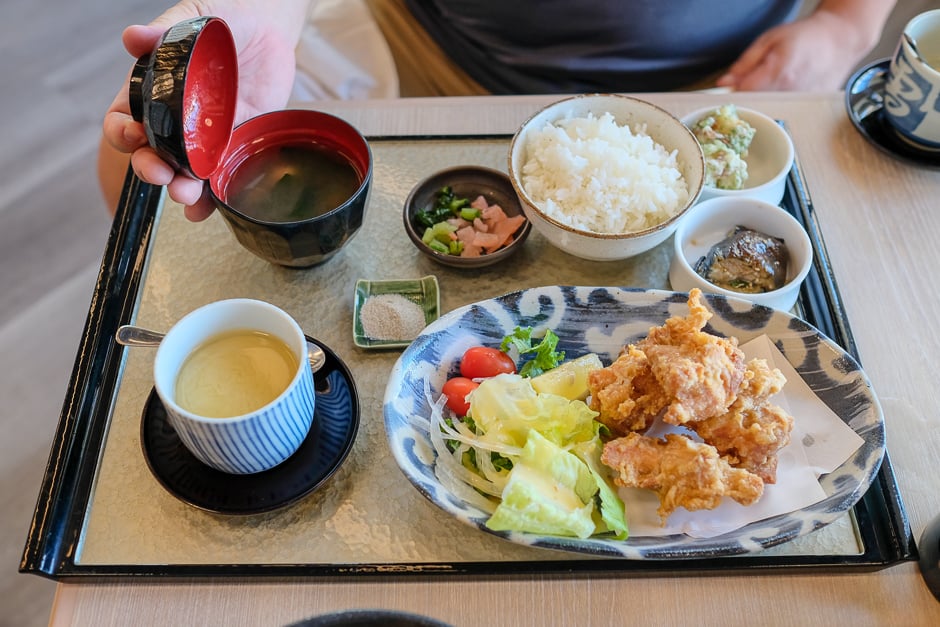 For dessert, it's a piece of kinako chiffon cake. Light and toasty with a swirl of whipped cream, it tides me over with just enough sweetness.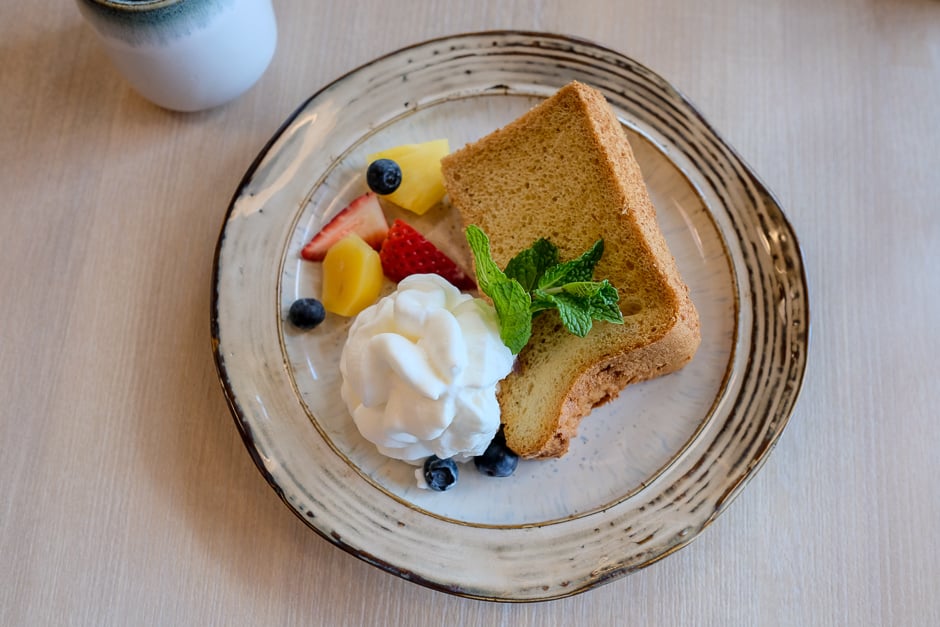 Rinka rounds out Kakaako's mix of local restaurants nicely with a touch of Nihon.
Rinka
Aeo at Ward Village
1001 Queen Street, #106
773-8235
Soft opening hours: Monday – Saturday 11 a.m.-2 p.m. and 5-10 p.m.
Park in the structure designated for Whole Foods and take the Ewa elevator to the street