Rethinking Hawai'i: How the Visitor Industry Should Operate in the Future
The experts tell us how best to move forward when restrictions ease and tourism emerges.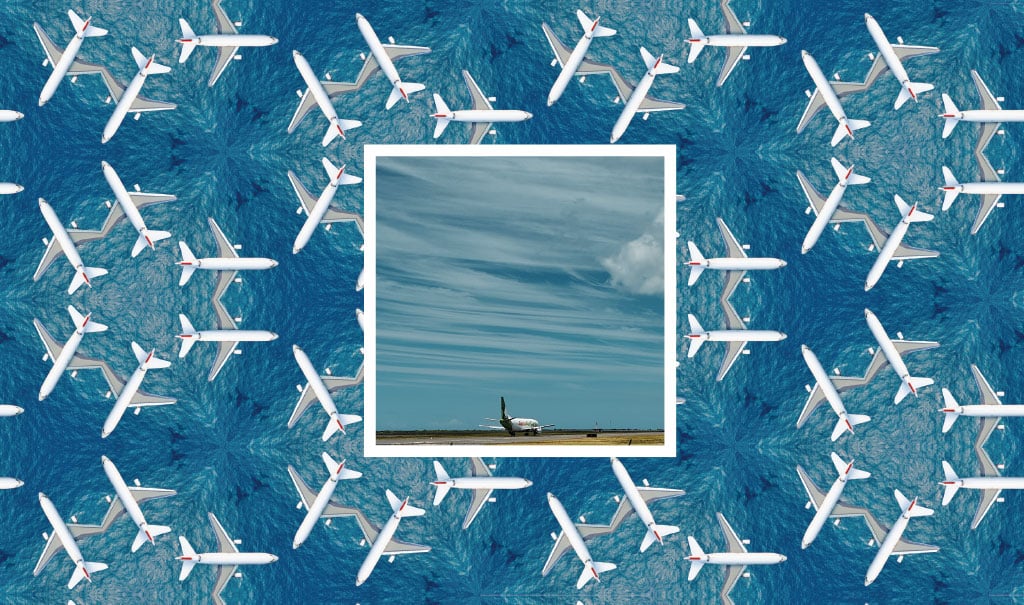 Photo: David Croxford; Photo composite: James Nakamura
Before the pandemic, Hawai'i received a record-breaking number of tourists—with 10 million visitor arrivals in 2019. This year, the state estimates that will drop to 3 million. And while locals have been enjoying empty Waikīkī beaches and smaller crowds, we know it can't last. The question of how to balance the economic need for tourism while protecting natural resources, culture and quality of life for locals has been discussed for years, but now Hawai'i actually can make changes.
"This COVID-19 situation has given us a golden opportunity to start to manage tourism better," hotel consultant Keith Vieira says. Yet 220,000 workers in the state lost their jobs in April, at least half of which are a direct result of the pause in tourism, according to the UH Economic Research Organization, or UHERO. With visitor arrivals not expected to return to 2019 numbers for at least six years, unemployment is likely to remain high for a long time, reports the state Department of Business, Economic Development and Tourism. People in Hawai'i desperately need jobs, so it is unlikely that tourism could be slashed entirely from the economy—but maybe we don't want as many visitors?
Limiting tourists would be difficult, possibly illegal and hard to enforce. But reducing the number of people at specific spots could be a way to curb overuse. Multiple people suggest utilizing technology to limit the number of tourists visiting popular attractions. One way to do this would be a website where visitors pay to reserve spots. That's what happened last year at Hā'ena State Park on Kaua'i; the move reduced the number of daily visitors from 2,000 to 900. "The north shore of Kaua'i is a really good example of a really beautiful, valuable natural resource that was being overused," says Sumner La Croix, a research fellow at UHERO.
"I could see 50 or 60 different attractions where we could be doing this." La Croix suggests a reservation system for the Diamond Head crater hike and Lanikai pillbox trail, which he says would be easy to monitor as they each have only one entrance. Geofencing, a virtual boundary, could also be used to regulate the number of visitors. These ideas have been suggested often by Hawai'i tourism experts. The Department of Land and Natural Resources says it is working on a plan "to improve and diversify visitor experiences within Diamond Head crater," which could include increasing fees for entrance and parking. The DLNR also says the idea of a reservation system there has been examined.
"This COVID-19 situation has given us a golden opportunity to start to manage tourism better."
— KEITH VIEIRA
La Croix says other popular spots should also charge out-of-state visitors for entrance, and the profits could be used to manage facilities and to protect the environment. "Local residents can get price breaks," La Croix adds. He also suggests raising the price at Hanauma Bay, which the city council is considering, and allowing for online reservations; as it is now, people don't know if the nature preserve has reached its visitor limit until they arrive. A website could tell tourists if attractions are full or closed, provide some background on attractions, and recommend other sites that are not frequently visited.
Despite 2019's record-setting tourism numbers, visitor spending in Hawai'i had been decreasing. This led to an ongoing discussion about whether the state should focus on attracting high-spending visitors. Vieira, the hotel consultant, says illegally operated transient vacation rentals must be stopped, since people who stay in these accommodations (often in local neighborhoods) usually spend less per day and use more natural resources than visitors at hotels.
Daniel Logtenberg, treasurer for the Sustainable Tourism Association of Hawai'i, questions if the state wants to be a destination "where only the super rich can have a vacation." The nonprofit, funded by the Hawai'i Tourism Authority, certifies and promotes tour groups with established environmental and cultural practices. He says tourists who go on these tours are educated about the Hawaiian Islands and never go "off-the-beaten path" into prohibited or environmentally fragile areas. (HTA and the Hawai'i Visitors and Convention Bureau declined to be interviewed.)
"How do you do tourism right? You have properly trained guides, who have an option to make it a professional career," Logtenberg says. He adds that people who see tourism as an avenue for a career are more committed to their work—and that it's important they're paid a living wage.
WAIKĪKĪ DURING THE SHUTDOWN.
photo: Aaron K. Yoshino
Tour groups keep people from prohibited areas and, because they use shuttles, they don't add to the number of cars on the road—a huge problem in Hawai'i, which has some of the worst traffic in the U.S. "Raise the cost of rental cars," says Logtenberg, to discourage some tourists from renting them.
Another idea to limit the number of cars on the road, suggests Vieira, is for tourists to pay a toll when they drive to popular destinations or during high-traffic times, like on the weekends. The additional revenue could be put into repairing roads. "If a visitor wants to drive out to the North Shore [of O'ahu], there's a $15 charge," he says. "I think visitors are willing to pay to enjoy the resources."
As Hawai'i works to limit the number of visitors at the most overrun destinations, the state will also have to finally diversify the economy. Last year, tourism accounted for a quarter of it. If that were reduced, the devastating impacts of any new pandemic or natural disaster would not be as painful.