Results of the Audi #ProgressIs Twitter contest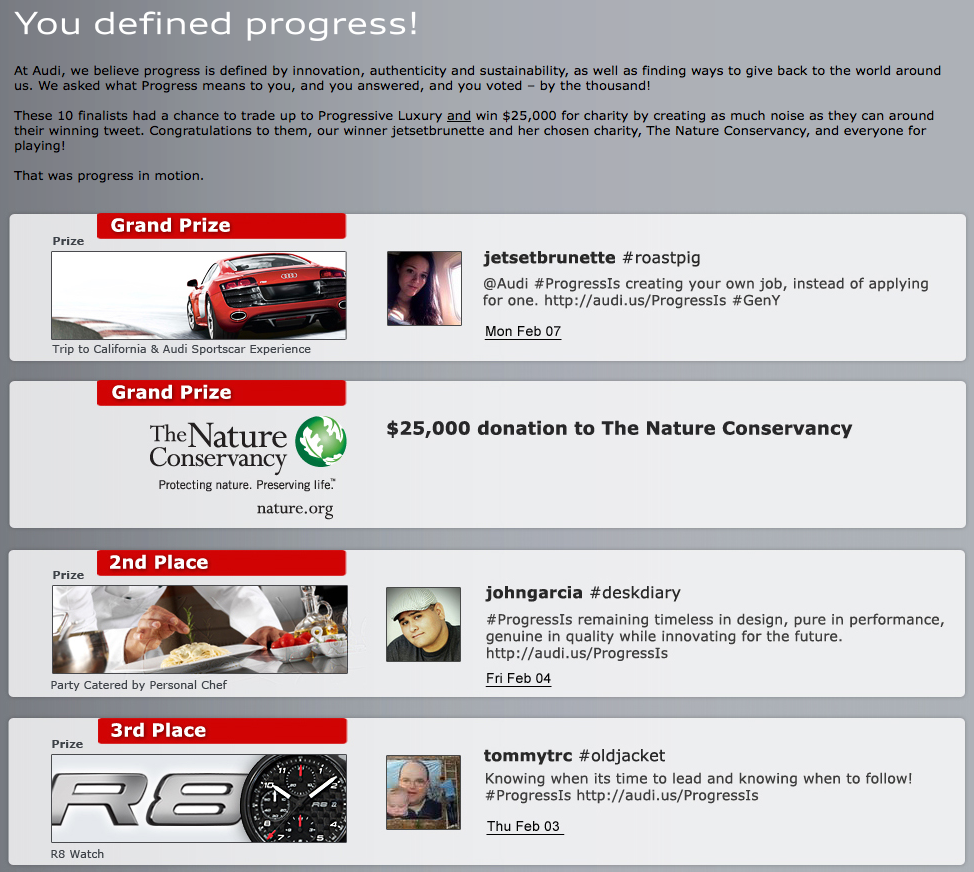 The results are in, and we took second place in Audi's national Twitter contest, scoring the chance to throw a private event catered by a personal chef, valued at $2,500.
While we couldn't bring the $25K grand prize home to a Hawaii charity, we did prove that the Islands have enough passion to care about giving back, and it showed in the response and support that you've all given over the past two weeks.
While the contest ended close to two weeks ago, the results are a long time coming, being pushed back a few days for points to be tallied and winners notified. Here's how the final leader board turned out: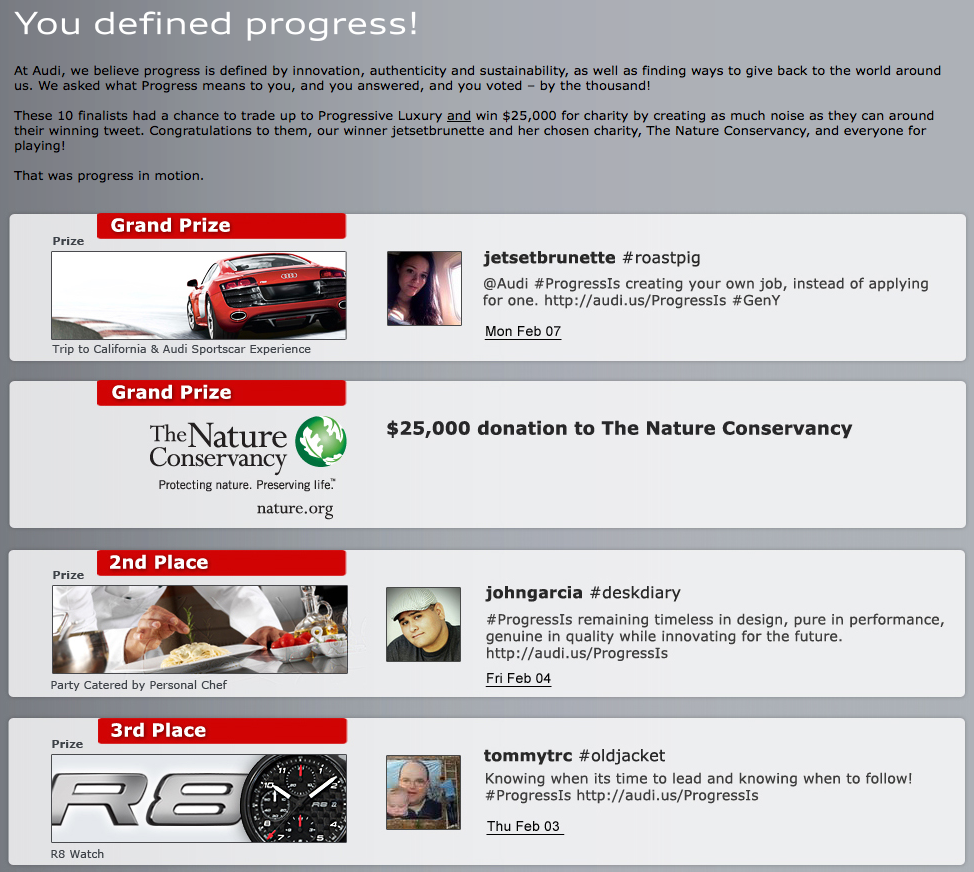 Big congrats to @JetsetBrunette Angela Morabito for taking home the grand prize and donating $25,000 to The Nature Conservancy. Shout-out to @TommyTRC, Thomas Clifford, for coming in third and winning a sweet timepiece from Audi. I think it's a TAG Heuer Grand Carrera — as a watch lover and collector, I'd kill for one of my own!
Look for an article on breaking down the numbers and what goes into throwing a major social media contest giveaway very soon.