Reinventing The Daily Dish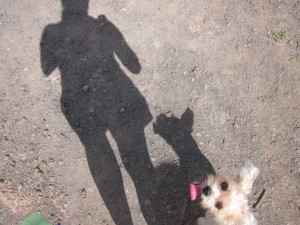 When I started blogging six years ago with the now defunct Honolulu Advertiser, I had no idea what I was doing.
Actually, not many of us staff bloggers did.
But for me, I didn't have much direction. I was told I was writing a lifestyle blog, a catch-all of everything we didn't cover in the other blogs, namely UH sports, politics, business and parenting.
I started out blogging a lot about reality TV and relationships — two topics I had been covering as a features writer at the paper. But slowly, it started to evolve. I added FUUD FRIDAYS — we didn't have a food blogger at the time — and started to chronicle my trips to the Mainland.
Somewhere along the way, I fell into a rhythm — but I think it's on repeat now.
I want a change. I need a change. So I'm asking you — the readers — what you think I should do.
Post your thoughts here. What blogs worked for you? What blogs didn't? And what would you want to see more of? I'd love to get your input.