Ready for Something New? Frolic's own killer event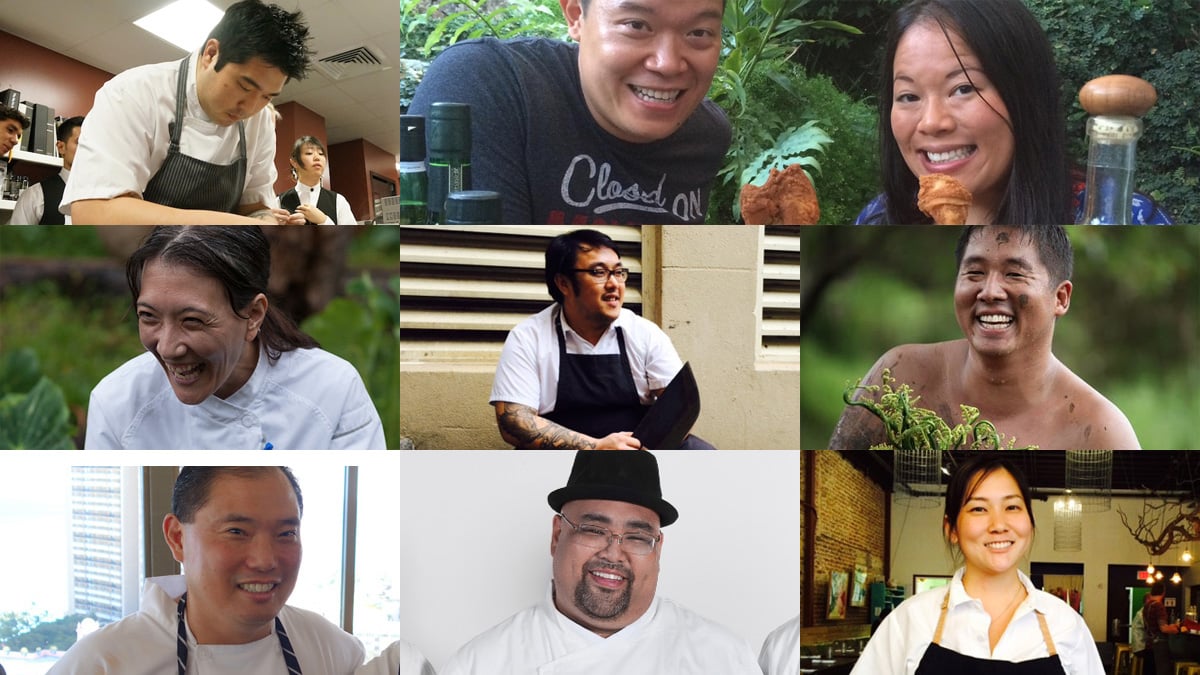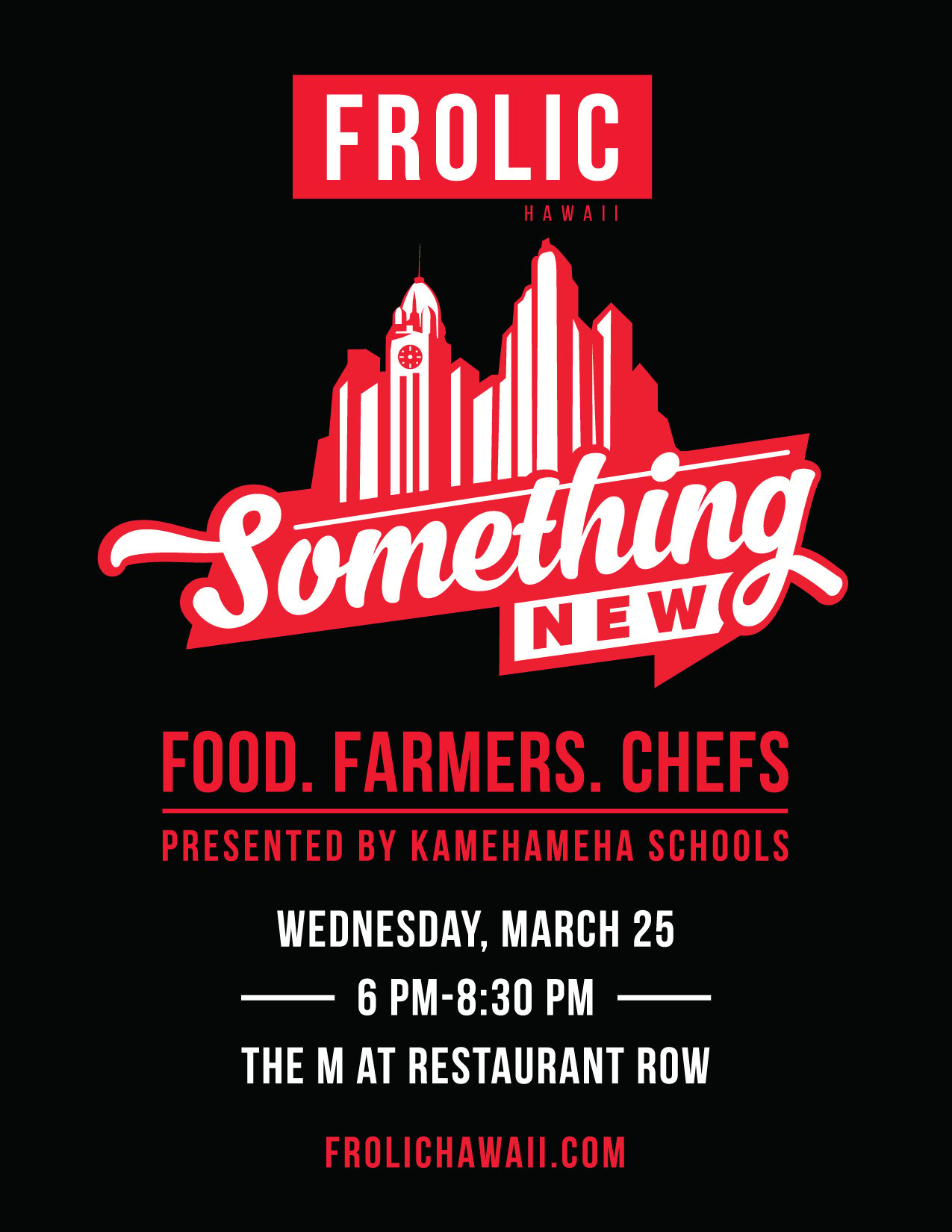 At Frolic, we guide readers to what's new in Honolulu. Our biggest hit? "Something New," the hugely read, shared and liked series that uncovers the latest on the dining and nightlife scenes.
You see, Frolic's team has attended literally hundreds of food events. We know what works, what doesn't, what's fun, what's not. Now it's time for Frolic's own killer event — a one-of-a-kind evening to stir up buzz and push the envelope. Something New will get even jaded foodies excited, with unexpected delights from Honolulu's craziest chefs, new offerings from the worlds of local beer, spirits and cocktails, Super CW as deejay and a performance by 'ukulele star Taimane Gardner.
Our rock-star lineup? Oh, some you may have heard of, like right here on this site: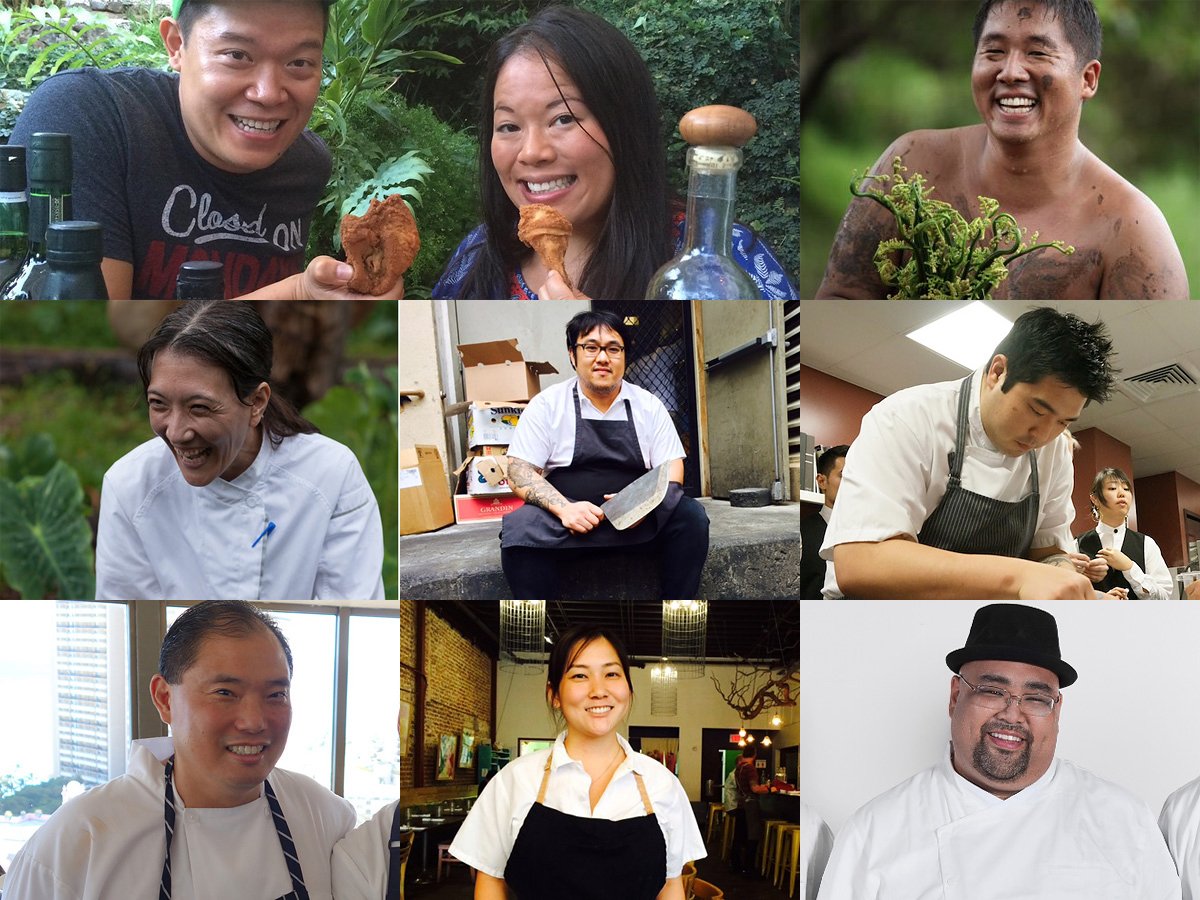 Will Chen (freshBOX)
Chris Kajioka (Mourad, San Francisco)
Michelle Karr-Ueoka (MW Restaurant)
Lance Kosaka (Top of Waikiki/Skybar)
Andrew Le (Pig & the Lady)
Ed Morita (Off the Wall Craft)
Rachel Murai (Pig & the Lady)
Mark Noguchi (MISSION by Pili Group)
Lee Anne Wong (Koko Head Cafe)
And what are they cooking? There's the twist. Each chef is paired up with a local ingredient from farmers including Hawaii Lowline Cattle, Hawaiian Shochu, Otsuji Farm, Buddha's Cup, Hui Kū Maoli Ola and BOMI Enterprises.
We didn't make it easy. Some savory chefs are getting sweet ingredients. Pastry chefs are getting savory. One chef got awa. Another got a whole cow. Together with our presenting sponsor Kamehameha Schools, we're pushing the boundaries of what's possible when Honolulu's top culinary talents unleash their wild side, but keep it delicious.
Come in and what will you see? A one-of-a-kind ramen stall, for starters, plus a beef bar, rice bar, dessert bar and more. Drinks will be provided by Ocean Vodka, Lanikai Brewing Company, which is pouring its new local craft beers. They will be serving their Imperial 808 IPA and Pillbox Porter, and Young's Market, which is providing Jack Daniel's Tennessee Fire and Red Bull Yellow.
We'll be revealing our farmer-chef-ingredient pairings, and the wild dishes to come, in coming days. Stay tuned for that.
Something New happens March 25. This one night, let's throw out all expectations of what a food event should be. And let's see what happens!
Something New
Wednesday, March 25, 2015
6 to 8:30 p.m.
M Nightclub at Restaurant Row
500 Ala Moana Blvd.
(validated parking)
Tickets: $75 (includes food and two drinks; must be 21 or over to attend)
The Bank of Hawaii MyBankoh Rewards card is the official card of the Something New event. To learn more about the card visit boh.com/mybankohrewards. At the event, show your Bank of Hawaii MyBankoh Rewards Credit card at the door to receive special access to the MyBankoh Rewards Lounge and an exclusive tasting, featuring Hawaiian Shochu Company shochu and an appetizer pairing.