Reader poll: Vote for your fave meat jun
We told you Our Top 5 meat jun plates, now tell us your fave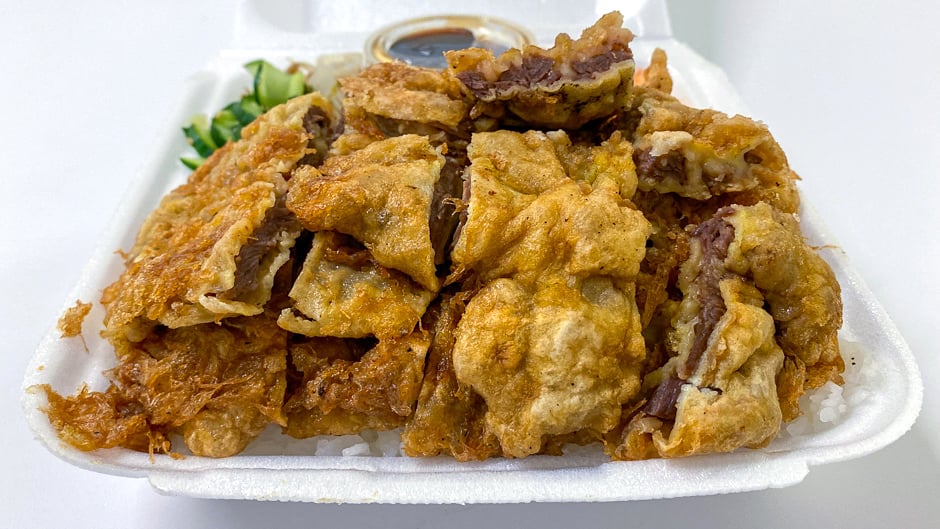 Ahh, meat jun. When Jason Chin and Gregg Hoshida tried 18 meat jun plates to come up with their Top 5 choices, they didn't expect it to generate such heated discussion on Facebook. With 133 comments and a whopping 227 shares, readers who love the local Korean delicacy registered strong opinions on who makes the best. While some readers agreed with Our Top 5, many voiced their dissent loud and clear.
We're trying something new and we need your help to make it work. We took your comments and turned them into a poll to settle who makes the best meat jun. You have until Oct. 19 to vote or nominate the restaurant that prepares your favorite. We'll reveal the results in a new post called "Your Top 5: Meat jun" on Oct. 23.
See also: Frolic Hawaii's best Top 5 rankings
This poll ended on Oct. 19, 2019.