Reader poll: Vote for your fave crispy gau gee
Tell us where your best local-kine won tons are from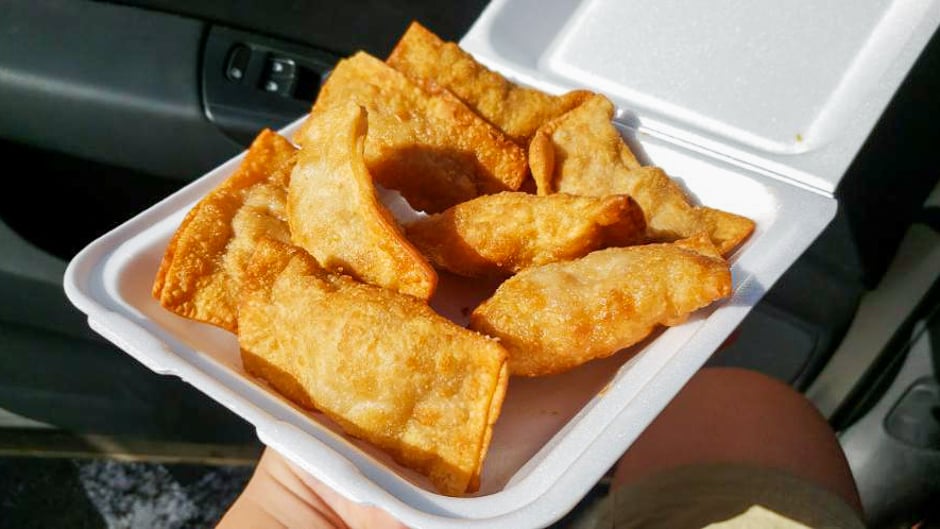 Deep-fried envelopes of ground pork, crispy gau gee are a hot commodity at every potluck: Show up with a box and a bucket of hot mustard and you'll be the life of the party. Just like our inaugural poll that asked for your take on the best meat jun, we're asking for a hand in finding the best gau gee on Oahu.
Although this delicacy is essentially a jumbo fried won ton, we've heard you can only find them in Hawaii. The simple rectangular shape is a result of efficient preparation that just happens to maximize the meat-to-wrapper ratio. Some fillings are purely pork while others include shrimp and veggies – it all depends on the restaurant.
You have until Nov. 10 to vote for or nominate the Oahu restaurant that prepares your favorite crispy gau gee. We'll reveal the results in a new post called "Your Top 5: Crispy gau gee" on Nov. 14 and keep an eye out for Frolic's Top 5 list coming later this month.