Ranking Khanom Wan's crazy 16-inch churros
With 8 flavors, which ones do you choose? Watch for our Top 3 rankings.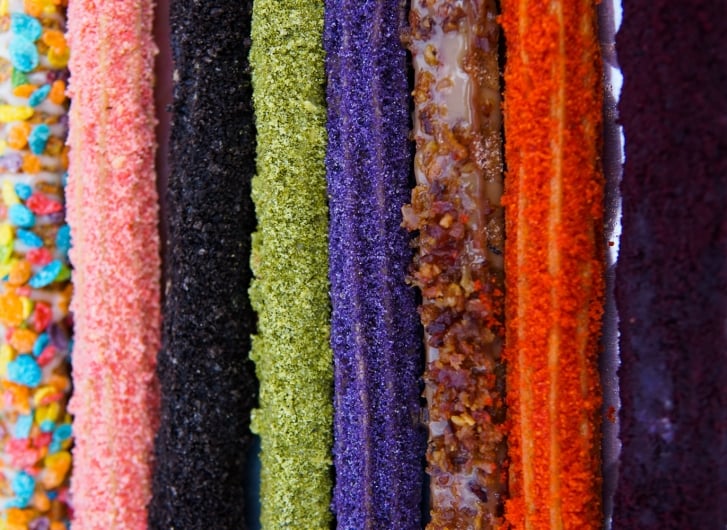 Churros are one of my favorite Disneyland snacks. So when Frolic intern Amanda Valiente made the bold claim that Honolulu's Khanom Wan has better churros than Disney, she had my full attention.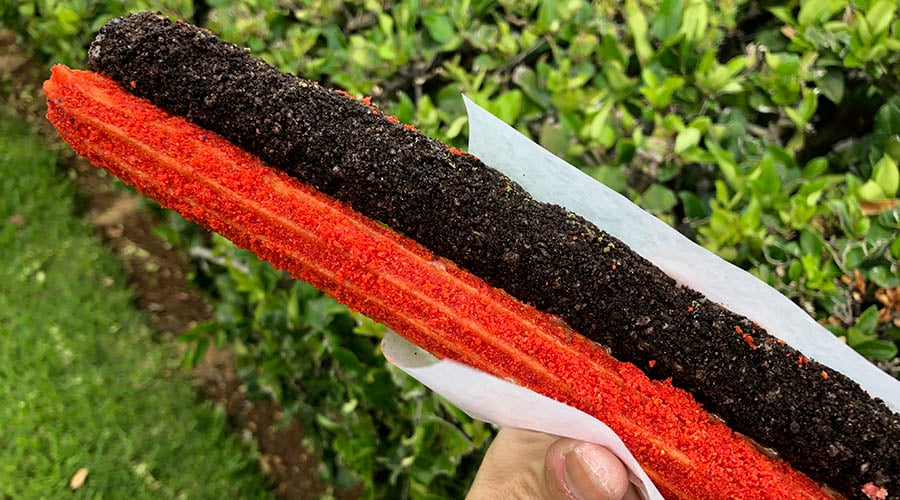 First of all, what is Khanom Wan? It turns out it's a dessert catering business that does cake shooters, brownies, cake pops and the like during the week. But it's what Khanom Wan does at events that's developing a cult following: 16-inch churros in all kinds of crazy flavors. It all started with their first Eat the Street event in late July in Kapolei. That's when photos of their crazy long churros started gaining a following. Amanda tracked them down at Eat the Street Kahala. I resolved to check them out at last month's Honolulu Night Market.
Meanwhile, here's what I learned. Khanom Wan is owned by couple Kevin Nguyen and Kim Butler, who wanted to name their dessert catering business Cakebomb. But the name was already trademarked, so drawing on Butler's heritage (she's half Thai), the couple decided on khanom wan, which means "sweet dessert" in Thai. For her churro recipe Butler searched online for Mexican churro recipes and watched YouTube videos and combined different elements to come up with her own recipe from scratch.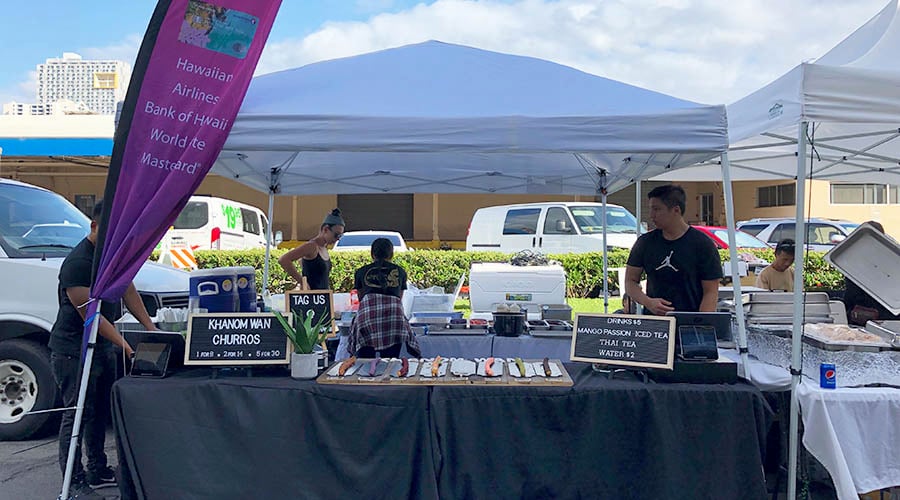 There's no storefront, so the only way to get their crazy churros is to follow Khanom Wan's Instagram. Their next appearance will be at Art + Flea Kapolei at The Lawn at Kapolei Commons this Saturday, Sept. 7.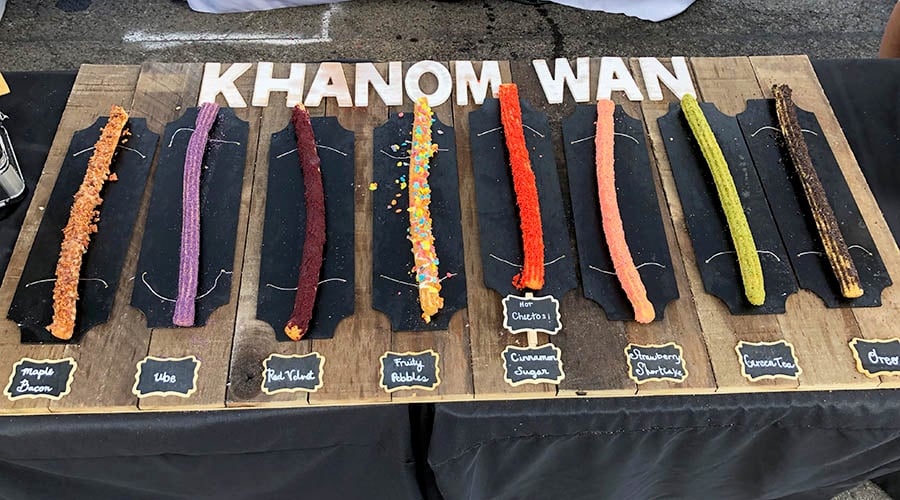 There are eight regular churro flavors to choose from: maple bacon, ube, red velvet, Fruity Pebbles, cinnamon sugar, strawberry shortcake, green tea and Oreo. All the churros have the same base; it's the sugar and toppings that deliver the flavors.
Since each 16-inch churro costs $8 (they're less if you buy multiples), each one is a commitment. So how are you supposed to decide?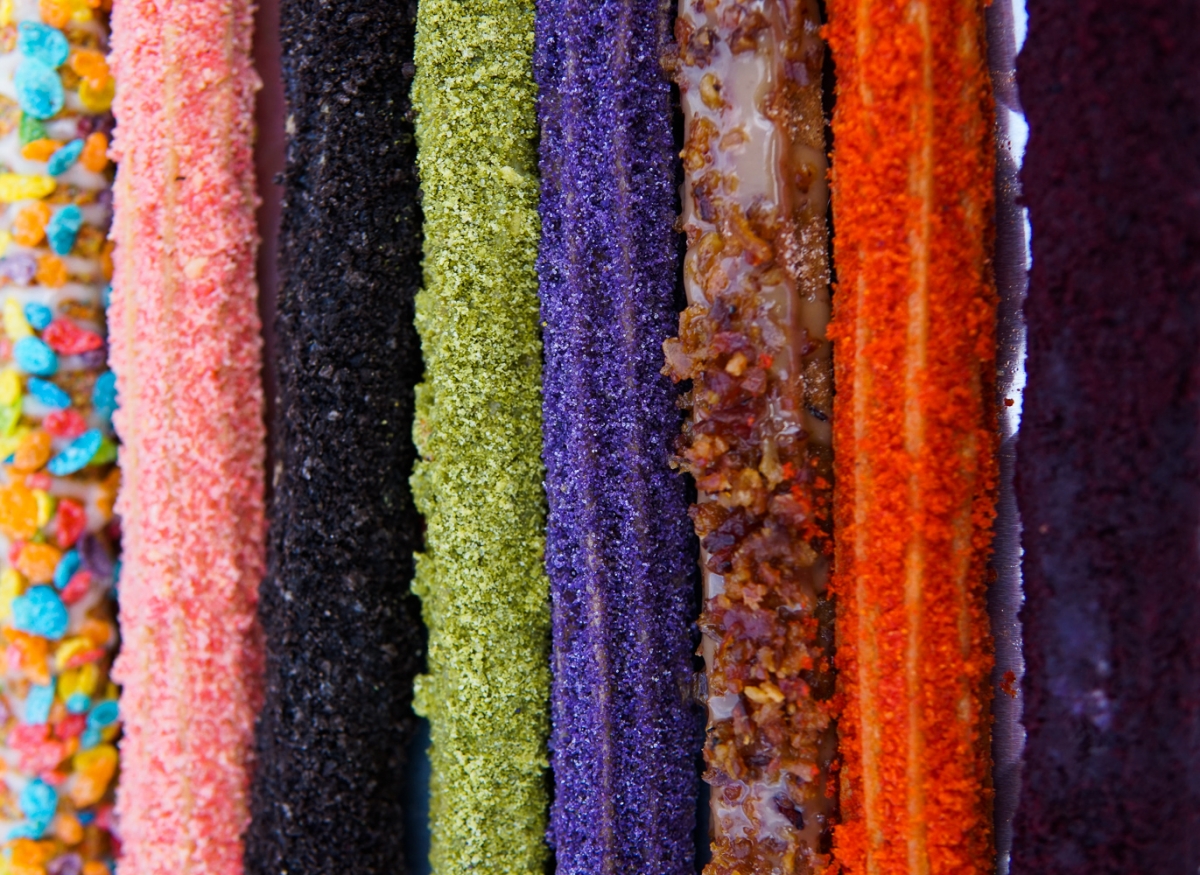 My friend and Instagram influencer Rowena Salanga and I decided to order every churro and rank them. Call us dedicated or call us crazy! And watch the video for our Top 3 rankings, complete with insider tips.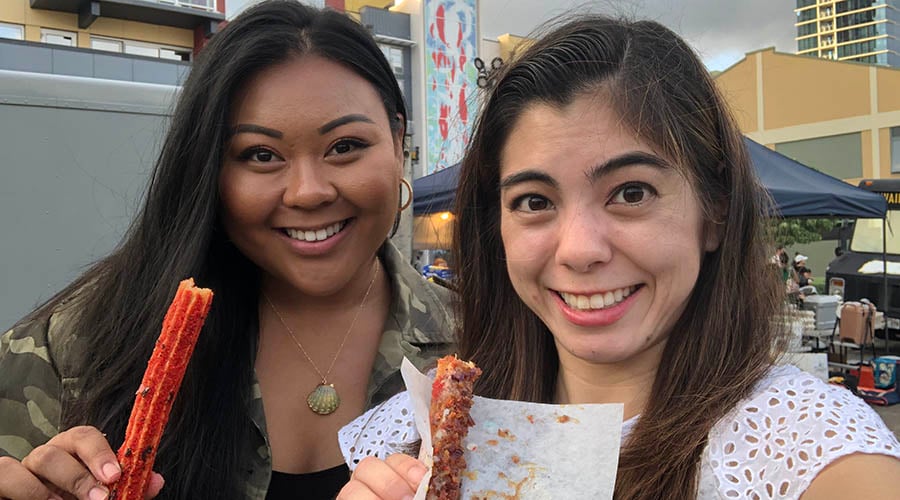 Khanom Wan Hawai'i
Instagram
khanomwanhawaii.com