Project Kuleana gears up for second installment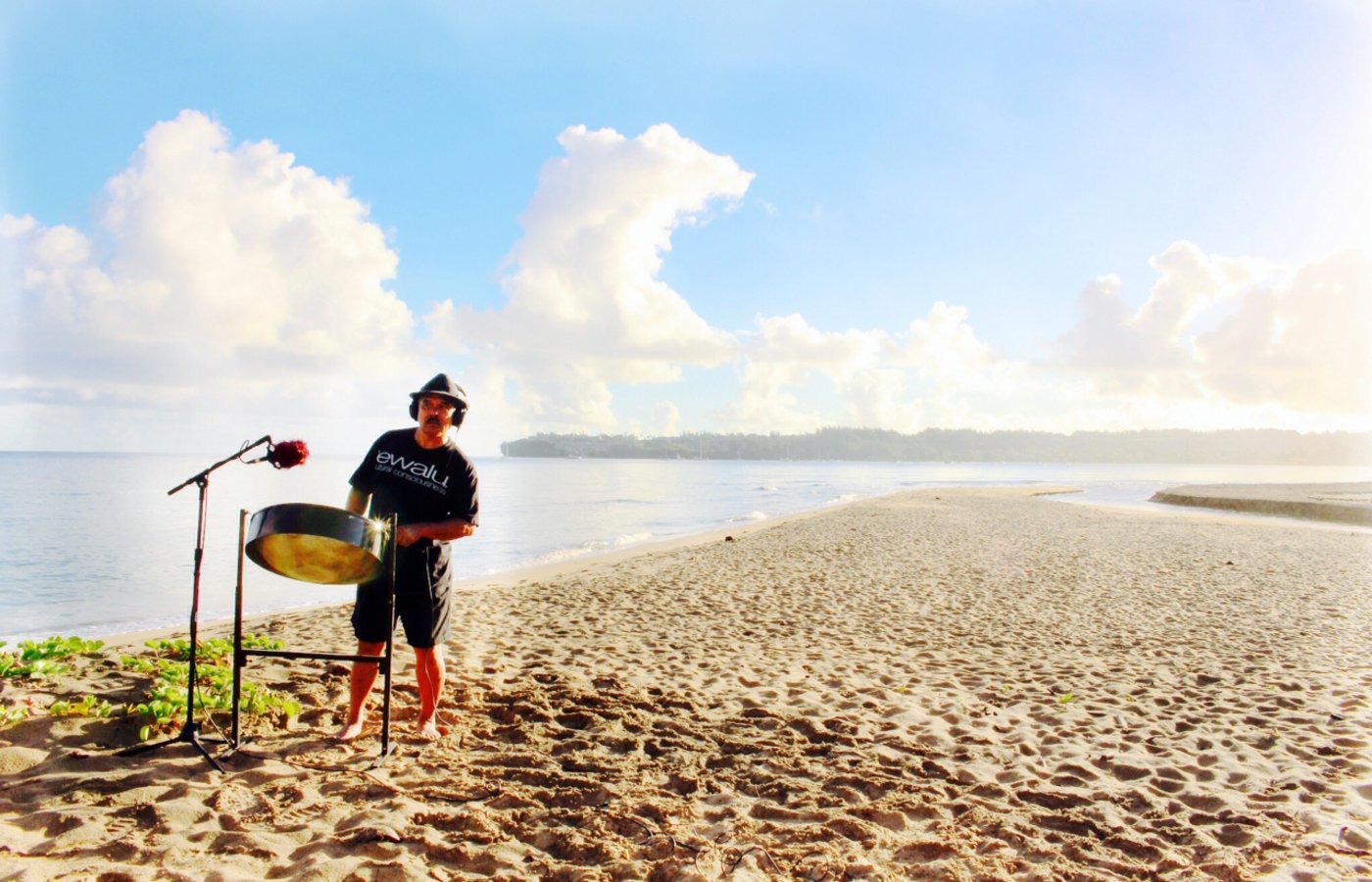 Have you heard the word kuleana before? Literally translated from Hawaiian to English, in its most simple form, it means "right" or "responsibility." Project Kuleana is a statewide musical project created by three local men in 2011, then launched last year. The organization is aimed at perpetrating the Hawaiian culture, music and education in our community and throughout the world.
This team of influential educators started the project with the intent that it would serve as a catalyst for others to recognize their responsibility to allow music to become a cultural priority and remind others, of Hawaiian descent or not, they have a right to learn the history of Hawaii and responsibility to perpetuate the cultural legacy.
Sound familiar? This project was inspired by a multimedia, musical movement called Playing for Change, which started in 2009 and utilized the Internet and music to connect people and communities around the world with a message of peace. Project Kuleana was born with that same idea in mind. Together, Sean Naleimaile, Kihei Nahale-a and Kamakoa Lindsey formed Project Kuleana hoping to capture Hawaii musicians performing idyllic songs of Hawaii, recorded and shot on location, in places that were significant and meaningful to the artists. "So we began compiling a list of people we knew; it was a huge list… What we wanted to do was to feature the individuals who were not necessarily the 'star,'" Naleimalie said.
After the first Project Kuleana was complete, the crew had created new versions of classic Hawaii songs "Kaulana Na Pua," written by Ellen Keho'ohiwoakalani Wright Pendergast in 1893, and "All Hawaii Stand Together," by Liko Martin. These profound music videos were shot from the green pastures on Hawaii Island to the white beaches of Kauai's north shore and featured such voices as Keali'i Reichel, Palani Vaughn and Lady Ipo Kahaunaele.
When you watch these videos the music is enchanting and the editing is flawless. It gives me chicken skin every time I hear and watch them. To see these powerhouse performers collaborate and share the same message, it is very moving and empowering. "We had no idea what impact the videos would have," Nahale-a said. Together all the videos created garnered close to half a million views online.
Now in the midst of their second installment, Project Kuleana has some new faces and some familiar ones joining the cast of their musical lineup, affectionately known as PK2. Artists like Robert Cazimero, Raiatea Helm and Taimane Gardner appear for the first time in the project. Each of the musicians volunteering their talents, their mana and their passion for Hawaiian music.
"We believe that there are so many opportunities to connect to music, to community and then back to the land," Lindsey Asing said. The team is still shooting, recording and on location capturing PK2 across the state. This is thanks to a grant from Hawaii Tourism Authority, production partners 'Oiwi TV and OHA who has lent support for the project.
At the end of November the team will travel to the 2014 Nga Pae O Te Maramatanga International Indigenous Development Research Conference in Aotearoa. There they will speak about the use of media, from the Project Kuleana perspective, and how it can engage healthy families and the community. Also at the conference they will showcase a soft premiere of the new videos being filmed and edited right now.
Project Kuleana is aiming to launch their new campaign by the end of the year, so look out for it in December. In the meantime you can follow their adventures and updates on Facebook.
Here's a gallery of images for a sneak peek at what the new videos will feature and look like, plus scroll down to view the videos they released in 2013. To this day many people will say, "I love this song," when they hear it, myself included.