Pride celebrations, HIFF, chocolate and coffee fests and more
Lots of fall cultural events and festivals supported by Hawaii Tourism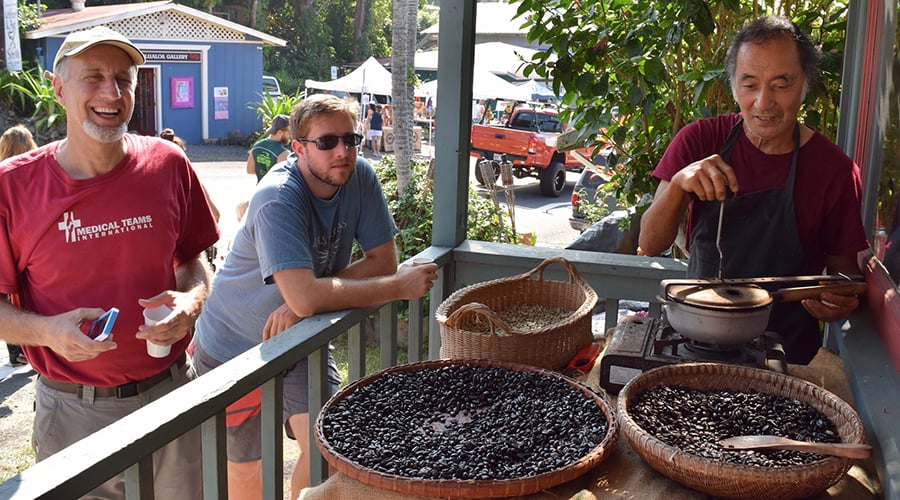 Sponsored
Fall is synonymous with back to school, but that doesn't mean the fun has to stop. Scroll down to check out what's coming up across the Hawaiian Islands this fall. Events range from a Pride celebration and film festivals to musical performances and more, all with support from Hawaii Tourism. Don't forget to use the hashtags #LetHawaiiHappen and #HawaiiTourism to tag your photos if you go — this will help you easily search for other family-friendly events at the same time.
Oahu
Honolulu Pride Parade & Festival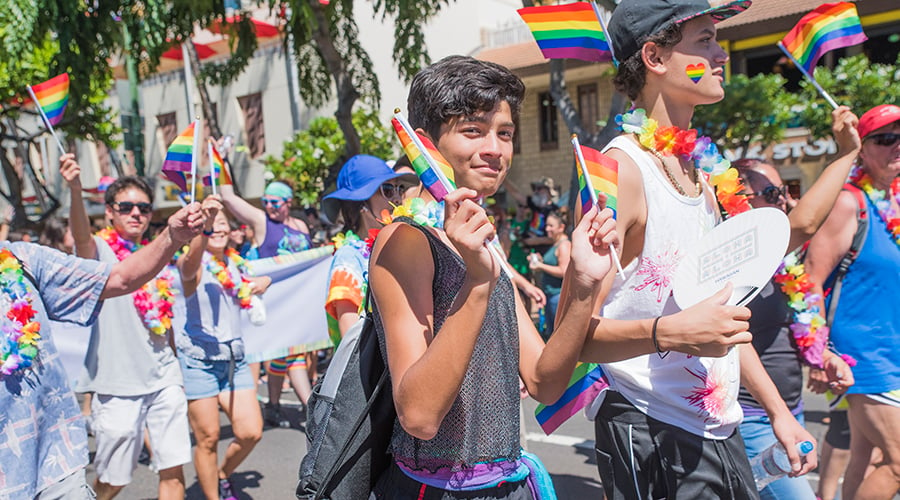 What: The 2019 Honolulu Pride™ parade, festival and surrounding events schedule offers more than two weeks of colorfully curated events filled with entertainment, fashion, art and culture. Honolulu Pride welcomes all members of the community to join and volunteer in celebrating diversity, kindness and inclusion.
When: Oct. 6-27, 2019
Where: Various locations in Waikiki
Cost: Free admission
Details: The festivities launch with the Rainbows Over Waikiki banner installation down Kalakaua Avenue on Oct. 6. The Honolulu Pride Parade starts at 11 a.m. on Oct. 19 at Ala Moana Beach; the route winds through Waikiki on Kalakaua Avenue and ends at the Honolulu Zoo. The Honolulu Pride Festival is also on Oct. 19 from 11:30 a.m. to 6 p.m. at the iconic Tom Moffat Waikiki Shell (2805 Monsarrat Ave.). New this year is a fun and games area for families, a community stage dedicated to local talent and a health and wellness area.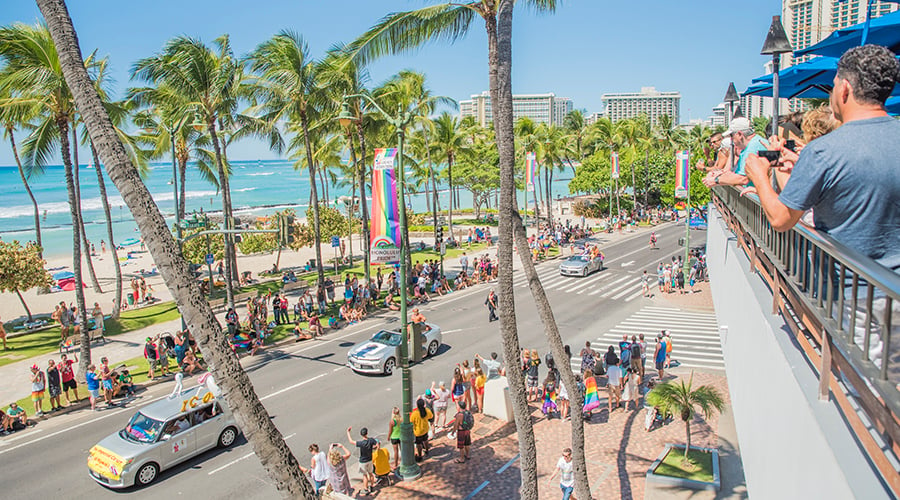 Hawaiian Makahiki Series
Aha Makahiki – Hawaiian Makahiki Festival
What: The inaugural Aha Makahiki celebrating the start of the makahiki season is put on by Makahiki Challenge Events and commemorates the occasion with spectacular performances by award-winning musicians, dancers, celebrity guests and a few surprise performances.
When: Nov. 16
Where: Bishop Museum
Details: Indulge in ono (delicious) Hawaiian cuisine, sip special Hawaiian-inspired cocktails and taste beers from a host of local breweries.
Makahiki Challenge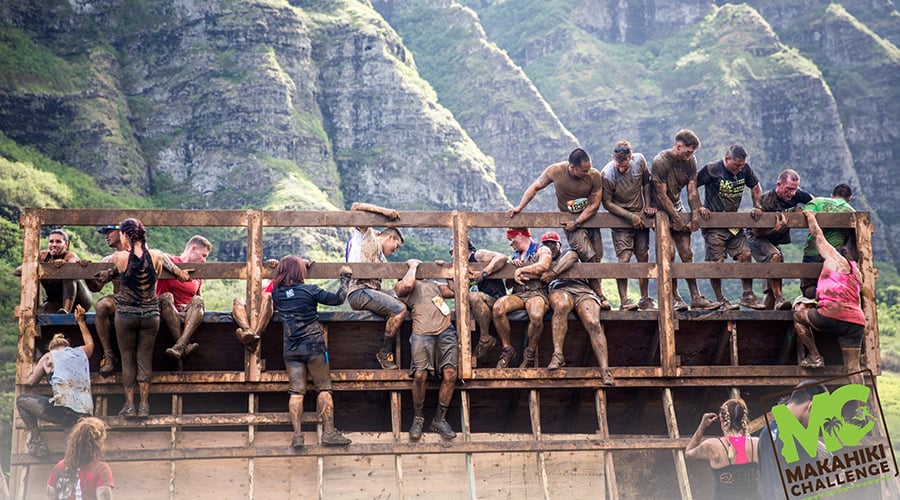 What: The annual Makahiki Challenge for Hawaii residents and visitors is a journey of over three miles through hills, obstacles and mud. It's designed to test your physical endurance and mental toughness; it's also your chance to compete, challenge yourself, celebrate, enjoy and respect this beautiful island.
When: Dec. 14
Where: Kualoa Ranch
Details: Enjoy live music, world-class pia (beer) and ono grinds (delicious food) at this Hawaiian-style paina (party). Let loose while dancing to the sounds of their musical guests.
Maui
Hui Noeau exhibitions: Malama Wao Akua 2019
What: Hui Noeau Visual Arts Center, in collaboration with East Maui Watershed Partnership (EMWP), brings you Malama Wao Akua (Caring for the Realm of the Gods) — a juried art exhibition celebrating the native species of Maui Nui (Maui, Lanai, Molokai, Kahoolawe). They invite Maui artists to explore their watersheds and use their creative talents to raise awareness about the importance of protecting native species.
When: Sept. 13-Nov. 8, 9 a.m.-4 p.m.; events year-round January-December 2019
Where: Hui Noeau Visual Arts Center
Maui Pops! Holiday Pops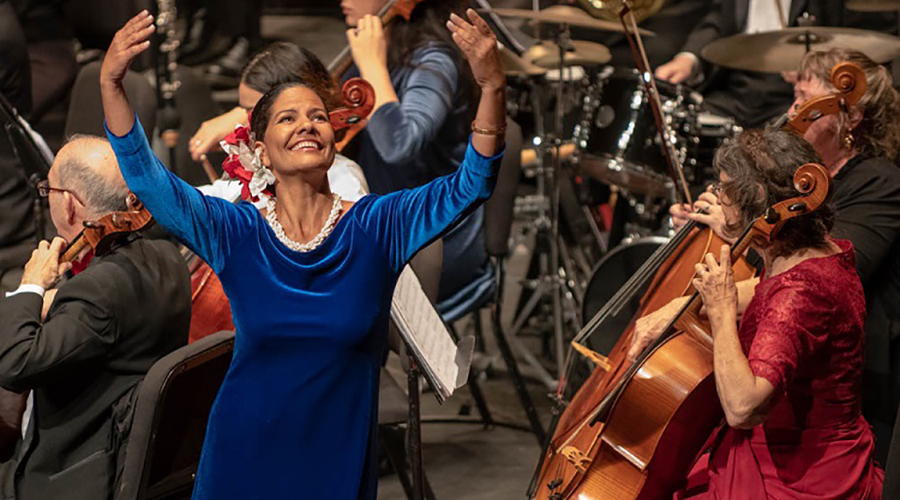 What: The 50-plus member Maui Pops Orchestra invites you to celebrate the holiday season in style. Half of the concert will be purely orchestral renderings of familiar holiday music, while the other half will feature three-time Grammy Award-nominated pianist David Benoit, who is returning to the Castle Theater stage.
When: Dec. 15, 3 p.m.
Where: Castle Theater at the Maui Arts & Cultural Center
Cost: Tickets are $22, $35, $50 or $60 plus applicable fees. Kaunoa seniors and students age 18 years and under are half-price for the $35-60 price sections. Buy tickets at 808-242-SHOW or online at www.mauiarts.org.
Details: For more than three decades, Benoit has reigned supreme as one of the founding fathers of contemporary jazz. Music from "A Charlie Brown Christmas" will be a part of this program, which will also feature vocalist Sara Gazarek, hailed as an artist that "may well turn out to be the next important jazz singer" by the LA Times. You get a 10% discount if you purchase tickets for all four Maui Pops concerts by Dec. 15.
Island of Hawaii
Traditional Tattoo Festival
What: The Traditional Tattoo Festival at the Kohala Institute celebrates the ritualistic and ceremonial practice of traditional tattooing from Pacific and Arctic cultures including Hawaiian, Inuit and Filipino. The inspiration for the festival goes beyond current tattoo trends to illuminate the deep cultural origins of this practice, and the perpetuation and innovation of the original traditions.
When: Oct. 25-28, 4 p.m.
Where: Kohala Institute
Details: The festival opens on Oct. 25 with a welcome ritual. Saturday's free one-day cultural festival for the general public features music, food, dance, kapa (bark cloth) making, wood carving, lauhala (pandanus leaf) weaving and demonstrations of traditional tattooing. The cultural festival is followed by a smaller intimate conference on Oct. 27-28 with practitioners, scholars and other select community in facilitated conversations and artist talks.
Kona Coffee Cultural Festival
What: Each November, Kona coffee's world-renowned reputation and its unique history and traditions are showcased at the Kona Coffee Cultural Festival. The experience is unique and enriching and ensures that Kona coffee's cultural heritage continues to be shared.
When: Nov. 1-10, 9 a.m.-6 p.m.
Where: Various Kona locations
Kauai
Kauai Chocolate & Coffee Festival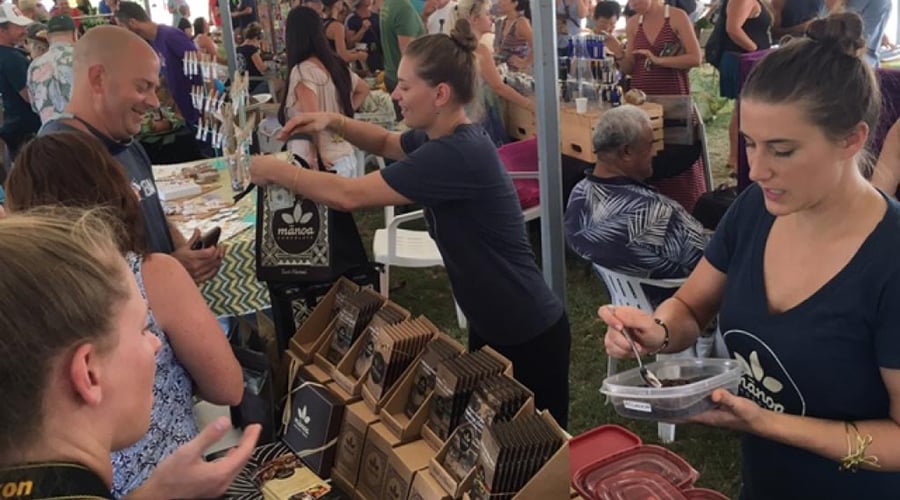 What: Mark your calendar for the 5th annual Kauai Chocolate & Coffee Festival, a celebration of all things chocolate and coffee with lots of sampling, educational displays and workshops, entertainment and exhibitor booths featuring a variety of chocolate and coffee products from around the state.
When: Oct. 18, 5-9 p.m.; Oct. 19, 10 a.m.-4 p.m.
Where: Hanapepe Road in Historic Hanapepe Town
Cost: Tickets will be available in advance online for $15 or $20 at the door while supplies last, and the week prior to the event at Aloha Spice Company, Banana Patch Studio, Japanese Grandma's Café and Angela Headley Island Art for $20.
Details: The Kauai Chocolate & Coffee Festival kicks off with a Wednesday night VIP event and continues on Friday and Saturday, highlighting all the attributes of these favorite local crops.
Festival of Lights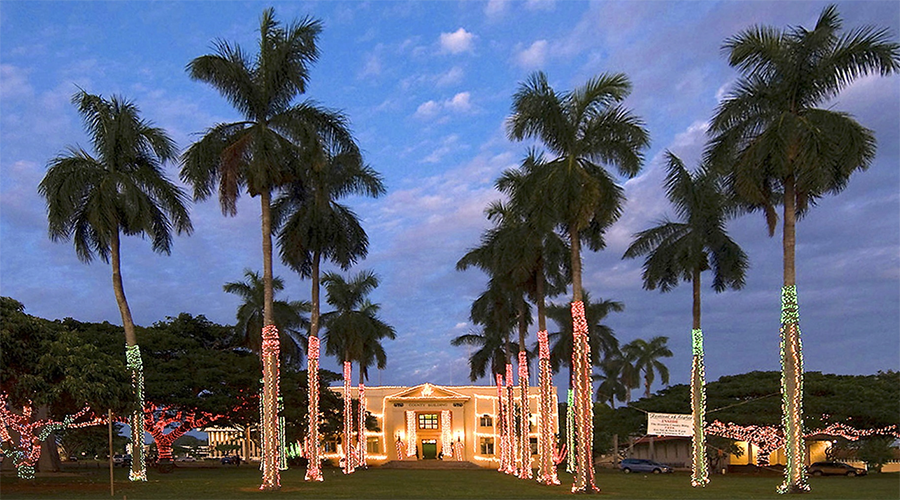 What: Celebrate the holidays on Kauai at Elizabeth Freeman's annual holiday extravaganza, the award-winning Festival of Lights. Celebrating its 23rd year, local designer Freeman presents a collection of Kauai-style holiday art inspired by her and created with the assistance of local artisans from recycled and reclaimed materials.
When: Dec. 6-Dec. 28, 6-8 p.m.
Where: Historic County Building
Cost: Free admission
Details: Festival of Lights opens Dec. 6 and continues through Dec. 28; it's open on Dec. 24. Visitors are greeted by trained docents who share the history of the event and reveal the origins of the decorations. You can take pictures with Santa and Mrs. Claus through Dec. 24. Thousands of lights illuminate the building's interior and exterior and surrounding park. Trees are decorated in themes, with the most popular influenced by local culture and sites such as "SPAM Can Tree," "Hokulea Aloha Tree," "Kilauea Lighthouse" and "Princess Kaiulani Peacock."
Statewide
Hawaii International Film Festival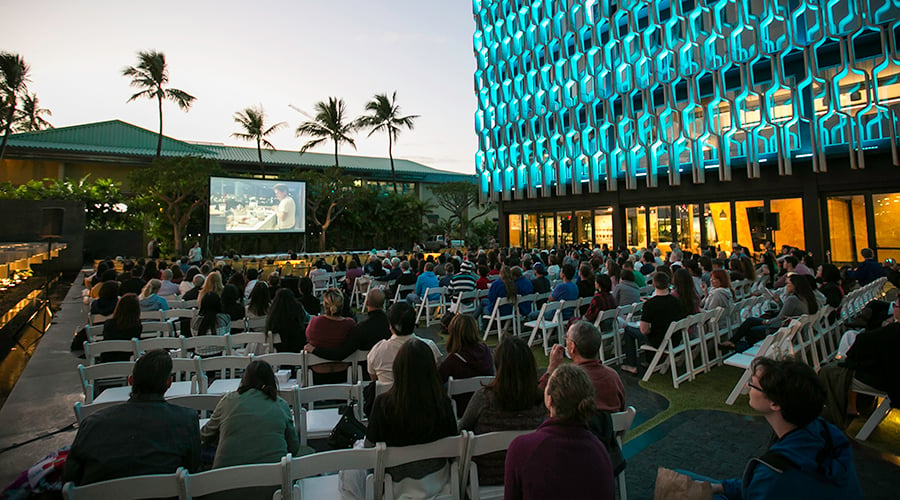 What: The 39th Annual Hawaii International Film Festival from Nov. 7 to17, 2019 will feature contemporary Asian, Pacific and North American cinema, films produced in Hawaii, outdoor screenings and their Student Showcase for filmmakers under 18 from Hawaii.
When: Oahu, Nov. 7-17; Hawaii, Kauai and Maui Nov. 21-24
Where: HIFF is the festival of record for emerging works from the Pacific Rim, a destination of award-winning films from major film festivals around the world and an incubator for Hawaii-based and Native Hawaiian works that come from the vibrant and local creative industries. The festival has featured premiere screenings of many acclaimed films, including festival premieres such as Shoplifters, Moonlight, The Host, Crouching Tiger, Hidden Dragon and many more.