Preferring the imperfect Christmas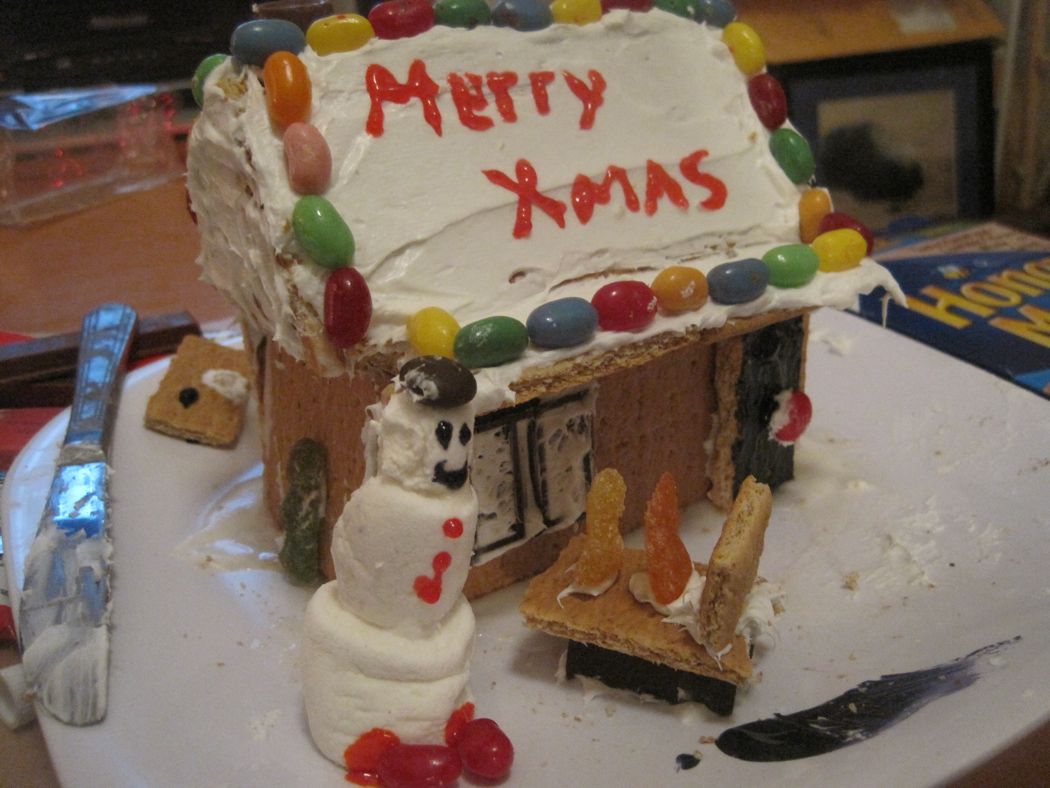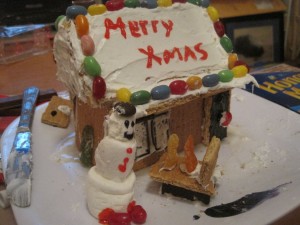 In this month's Better Homes and Gardens, there was an article by Holly Robinson about the perfect Christmas.
Actually, it was more about how the perfect Christmas isn't the one we tend to remember, yet it's something we strive for.
We desperately want that Martha Stewart Christmas tree, with the perfectly placed ornaments and a star that looks plucked from the heavens. We envy that one co-worker who seems to have it all together during the holidays, who finishes her Christmas shopping right after Thanksgiving and wraps gifts better than the seasons workers at Macy's. We want perfection.
But, as Robinson writes, "The point of holidays isn't perfection at all. In the end, meals get eaten presents get grown out of and even perfect greeting cards get thrown away. It's the unique that is memorable. No matter our religious beliefs, we celebrate holidays with our families and friends in part because these rituals mark the passage of time together. If we have a shared memory that lingers, especially one that makes us laugh, then we have succeeded in creating not just a holiday, but a true gift of the spirit."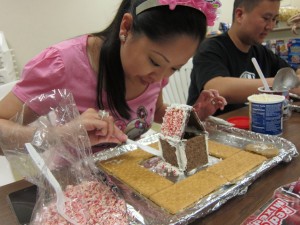 The story was all about the Christmases we remember. For me, it's the too-tall Christmas tree my dad managed to fit into our living room, the top curved against the ceiling. Or one of the many times a gift my dad ordered online didn't make it in time for Christmas so he would write the recipient a poem instead. I live for those moments!
This year my friends and I got together to make gingerbread houses last week. And we decided to skip the pre-made kits and create our own versions from just graham crackers, frosting, Oreos and just about every candy you could think of.
And while most of us tried to build something halfway decent, we quickly realized that wasn't really the point. (My house — if you want to call it that — is below.) It was about taking some time out of our Christmas shopping and other holiday parties to be together, to laugh at our lack of architectural skills and eat as much sugar as humanly possible.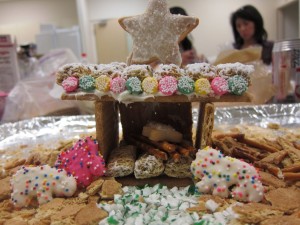 No one built a perfect house — though some came close — but that didn't matter. I won't remember, exactly, what everyone made. (Except one that featured a marshmallow monster and a suicidal gummy bear. I mean, how can you forget that?) But I will remember the get-together — and how much fun I had.
Perfect is boring. Perfect isn't fun. Perfect isn't memorable. As Robinson writes, "If we have a shared memory that lingers, especially one that makes us laugh, then we have succeeded in creating not just a holiday, but a true gift of the spirit."
I'd have to agree with that!
Got an imperfect Christmas memory to share?
***
CAT'S GIFT IDEAS
SHOPPING DAYS LEFT: 5
TODAY'S GIFT IDEA: Baker's Edge Brownie Pan
Tickets to "Cats"
Picture 1 of 19
PRICE: $35 to $60 each
THE GIST: The longest running show in Broadway history, "Cats" returns to Hawaii with all of its feline fantastic-ness. Shows run from Dec. 28 to Jan. 2 — and tickets are still available online at www.ticketmaster.com.
THE ADDED BONUS: You can print out tickets from your computer and, viola, instant gift!
BEST FOR: Broadway fanatics, cat lovers and anyone on your list for whom you haven't shopping.
Got a gift idea? Send 'em my way at cat@nonstophonolulu.com.
***
To read all of Cat's blogs, visit www.nonstophonolulu.com/thedailydish. Follow Cat on Twitter @thedailydish or send her an e-mail at cat@nonstophonolulu.com.
Subscribe to Nonstop Honolulu on YouTube »
RECENT BLOG POSTS
FUUD: Your favorite pho
Sign a friendship contract?
Cat Chat episode 6: iPad, iDunno
Your favorite Christmas flicks
Pampering your pets
FUUD: Inferno's Wood Fire Pizza in Kalihi
Nook or Kindle — or not
Cat Chat episode 5: Scarfing
Gifts for the 'Hawaii Five-0' fans
Don't judge me by my Christmas playlist
TOP BLOG POSTS
Amber-Lynn Hyden's Top 5
New eats: Zaratez Mexicatessen
Introducing Cat Chat
Top 10 best memories of Europe
Top 10 first dates
36 hours of eating in Maui
North Shore Eats