Popping out of the Cave and into Kakaako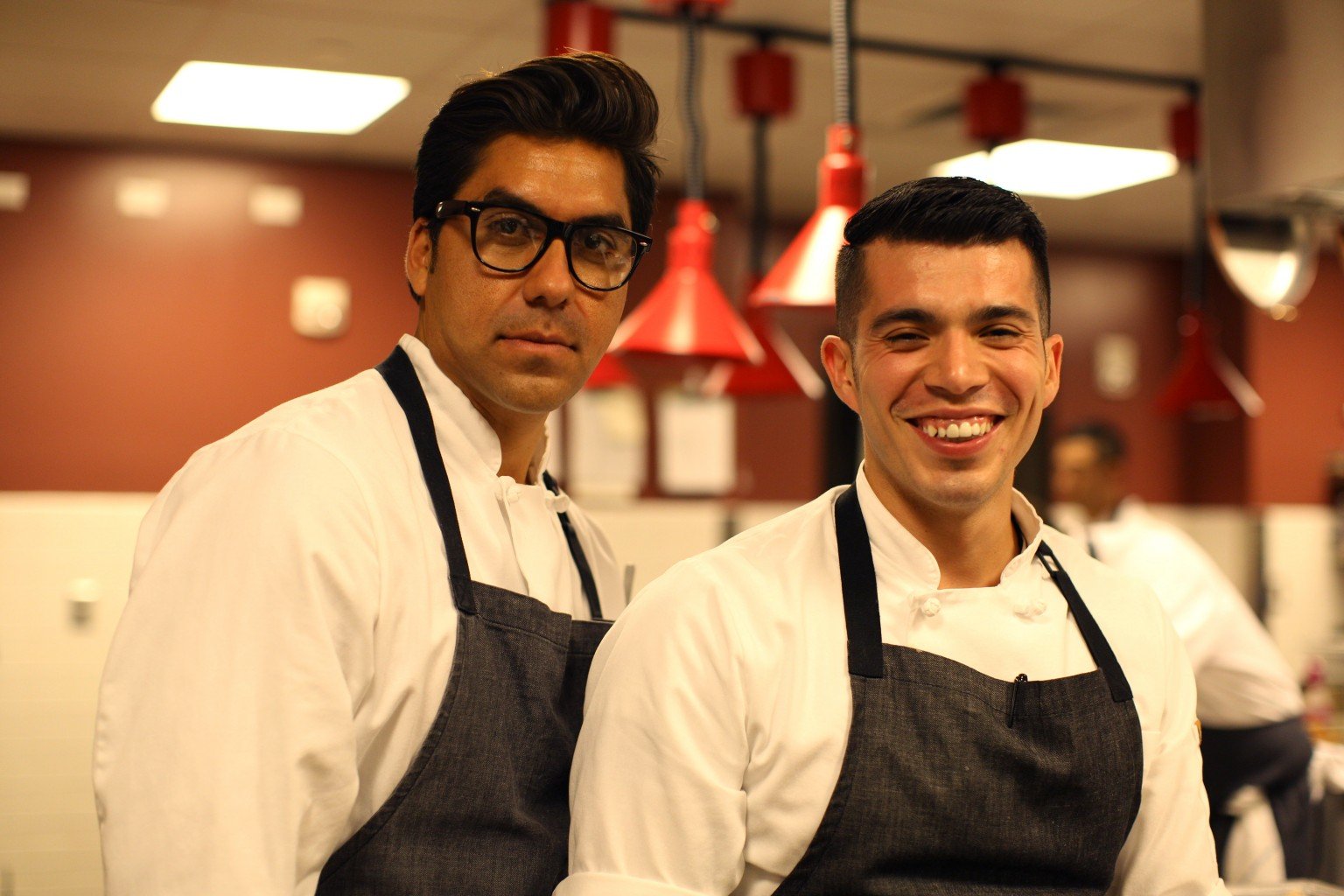 Chances are you've never heard of Gilbert Arangure or Eddie Lopez … unless you're in the restaurant business or a frequent guest at Vintage Cave. Let me tell you a little bit about these two amazingly talented chefs.
Gilbert is from California and has been in Hawaii for eight years. Classically trained, he just finished a stint as chef de partie at Vintage Cave and has worked for Wolfgang Puck and Alan Wong, among others. Eddie is from Illinois. He started as a savory chef and then honed his skills as a pastry chef with Thomas Keller of the French Laundry, Paul Kahan of Chicago's Blackbird and most recently, Vintage Cave. Besides working together at the Cave, Gilbert and Eddie share extremely strong ties to their Latin roots.
Gilbert has fond memories of his mom making delicious, traditional Mexican food at home in Los Angeles. It warms his heart and makes him salivate just thinking about her cooking.
Similarly, Eddie misses the authentic Mexican dishes he grew up with in Chicago. Here in Hawaii it's hard to find a place where the Mexican food tastes like mom's.
So what did they do? The two decided to venture out from the basement of Shirokiya and host a pop-up dinner in Kakaako to share a taste of their childhood favorites and bring people together through food, conversation and music.
Here's a short video about Los Dos Vatos ("The Two Dudes") and their pop-up:
The four-course dinner includes a choice of empanadas or tamales to start, then six different tacos: chuleta en chile verde, mole poblano, tinge de pollo or chorizo, calabacitas and pescado. Then tres leches and arroz con leche for dessert.
Pre-order $35 tickets to the one-night event can be found at Los Dos Vatos at Cocina, or you can pay $45 at the door.
Sunday, May 31
5:30pm-9:30pm
Cocina
667 Auahi St., Honolulu 96813
BYOB