Pint + Jigger is coming back
The gastropub's spring reopening is proof that not all good things come to an end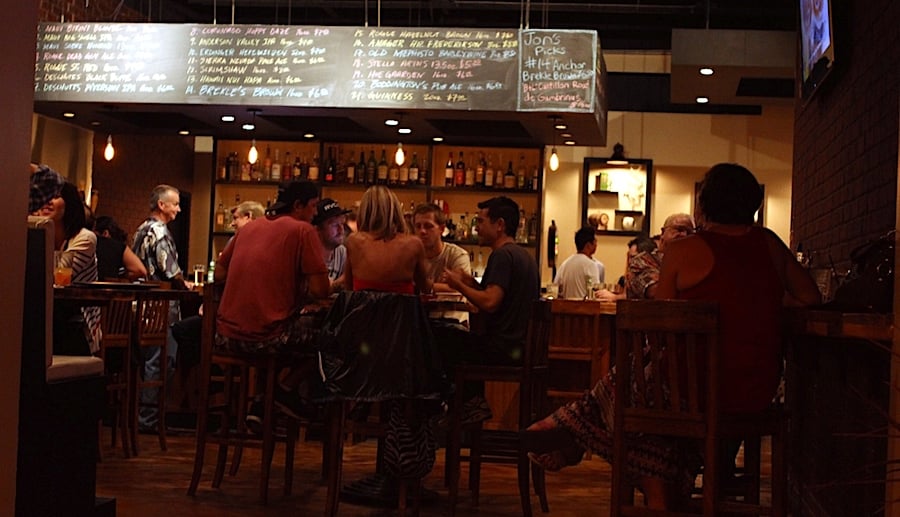 This was buried near the bottom of a press release about recent updates at the Ala Moana Hotel, after the part about a new look for the pool deck and a new salon and spa: Pint + Jigger, the Moiliili gastropub that closed in March when its building came up for redevelopment, is reopening in the hotel next spring.
Can we get a fist pump for good news to close out a kapakahi year? Pint + Jigger was one of Hawaii's first gastropubs, opening two weeks after Real Gastropub (which permanently shuttered during the pandemic), with a focus on craft cocktails and good pub food. There was a solid beer menu, too, that featured more local brews as Hawaii's craft breweries came online. This made it a harbinger of a new niche in the dining scene, with Real an early place where beer nerds could gather alongside foodies and cocktail sippers. There was even a built-in shuffleboard table by the bar. And with Dave Newman, one of Hawaii's leading mixologists, as an owner, Pint was also home to Harry's Hardware Emporium, a Prohibition-era-themed speakeasy complete with tin tile ceilings and secret passwords. All closed in March.
See also: Aloha oe: What Real Gastropub meant to Hawaii's beer scene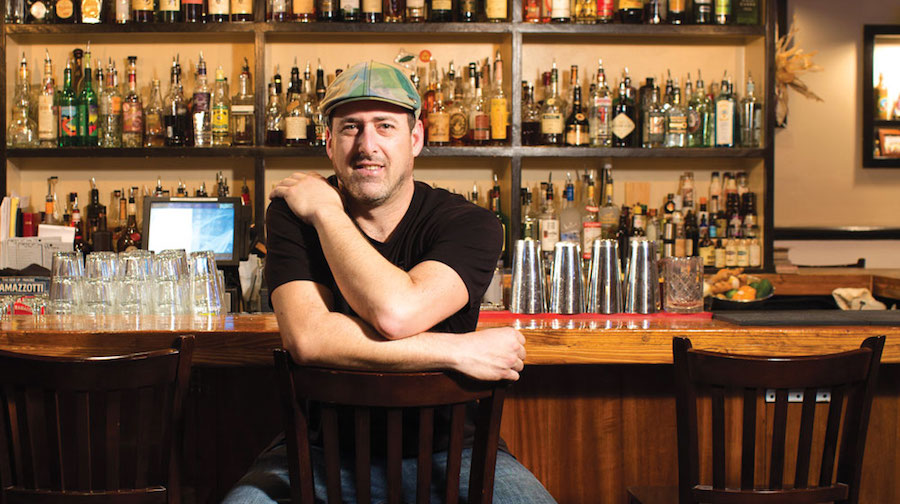 So now a new Pint is in the works deep inside the lobby of the Ala Moana Hotel, in the old Yuzu restaurant space. "The hotel really wants us to have a presence in the courtyard lobby area, so we'll have seating there," Newman says. "We're gonna try to keep the feel and aesthetics of the original Pint so people who liked the original will feel right at home in the new one."
Also coming back: signature cocktails including the Mesquite Smoked Manhattan, sous vide Old Fashioned and Talventi on tap, a concoction of cold-brewed coffee, rye whiskey and Campari. Eaters can order the signature stout burger, double-cut bacon and yes, the Scotch egg. A small space above the new Pint will host Harry's Hardware Emporium, where Newman plans to reprise his Scotch Ginger Colada, Smoking Room Alder and rotating selection of barrel-aged cocktails.
You don't have to think hard to imagine what it takes to rebuild in a new spot with no ongoing revenue during pandemic times. Newman credits the Ala Moana Hotel, whose executives recruited Pint well before the Moiliili building housing it and longtime udon restaurant Jimbo was slated for redevelopment. Lease terms, Newman says, are extremely favorable. The target opening date is April or May 2021. "By that point I definitely think some of our guests will be super excited and nostalgic to have back a restaurant that kind of dropped off the scene for a while," Newman says.
Many already are.