Pimpbot's new release reflects band's growth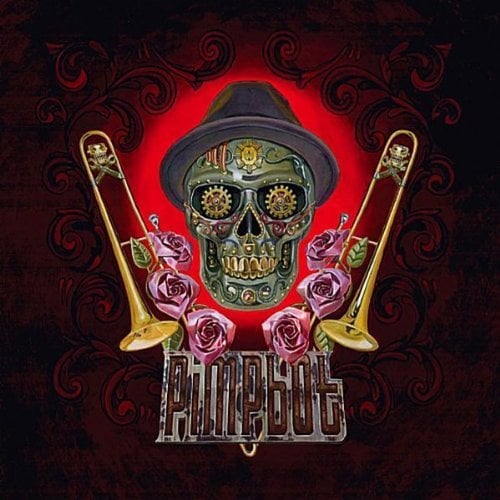 Frontman Fernando Pacheco beams when talking about Pimpbot's self-titled third album, which is being released today, telling the audience gathered for a recent listening party that this is the first "100 percent Pimpbot album," yet quickly adding, "not that the others are bad. You can totally still get those, too."
He goes on to explain that in 10 years and two albums, the Honolulu-based band had never had the mix of musical talent and experience that it enjoys today. Pimpbot's core members (Pacheco, Rylan Yee, Tom Coleman and Eric Lagrimas) were joined by Nic and Chris Ramos, adding harmony and brass. This has allowed the band to achieve the sound they've always aspired to, driving the decision to self-title.
Pimpbot (the album) was produced during Pimpbot (the band's) 10th year of existence, and the maturity in both sound and songwriting shows. "The first album was about food," Pacheco said with a grin, "I was fat, so write about what you know, right?"
Pimpbot's third album talks about the ebb and flow of hopes and dreams, as well as learning to embrace life's potential.
"I started writing the album at a dark point in my life," Pacheco said, "I was working in a job I didn't want, wishing I was touring full time. That inspired track one of the CD, 'Meet You at the Bar,' which embodied the feeling of disappointment I felt at the time. But then track 11 talks about learning to 'Roll With the Punches' and taking the hand life gives you and making the best of it."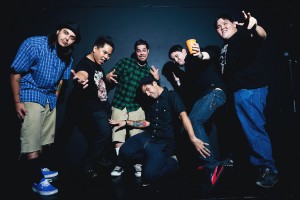 Despite the enthusiasm for the new album, it almost wasn't released this year. Many bands say that their albums wouldn't be possible without support from their fans, but in Pimpbot's case, it's literally true. After recording about 60 percent of the album, funds started running low. To finish the project, the band turned to the crowdfunding website Kickstarter.com.
Pacheco credits his friends from No Suck Fest for introducing him to Kickstarter, though he had his doubts at first. "I never thought we'd raise that much money," Pacheco said of the $2,500 goal.
He credits the band's decade-long tenure and wide audience as the main reason the Kickstarter campaign went so well. "We've done our time in a wide variety of musical scenes, from punk shows to rock-and-roll," he said.
Fans who pledged their support received, among other rewards, a digital download of the entire new album a week early. When asked whether he'd use Kickstarter again, Pacheco said: "Well, I don't want to run the well dry, but I'd like to try again in maybe a year to try touring in places we couldn't normally go… maybe the East Coast or Europe."
Pimpbot (the album) is available through iTunes, Amazon.com, CD Baby and at Pimpbot shows.
Pimpbot CD release party
Saturday, July 16 (10 p.m.-4 a.m.)
Waikiki Sandbox (2260 Kuhio Ave.)
Featuring Pimpbot, Black Squares, Paper Handjob, 13th Legion and Die Slow
21+
Listen to "Meet You at the Bar" from Pimpbot's new album