Pili Group prepares to launch Mission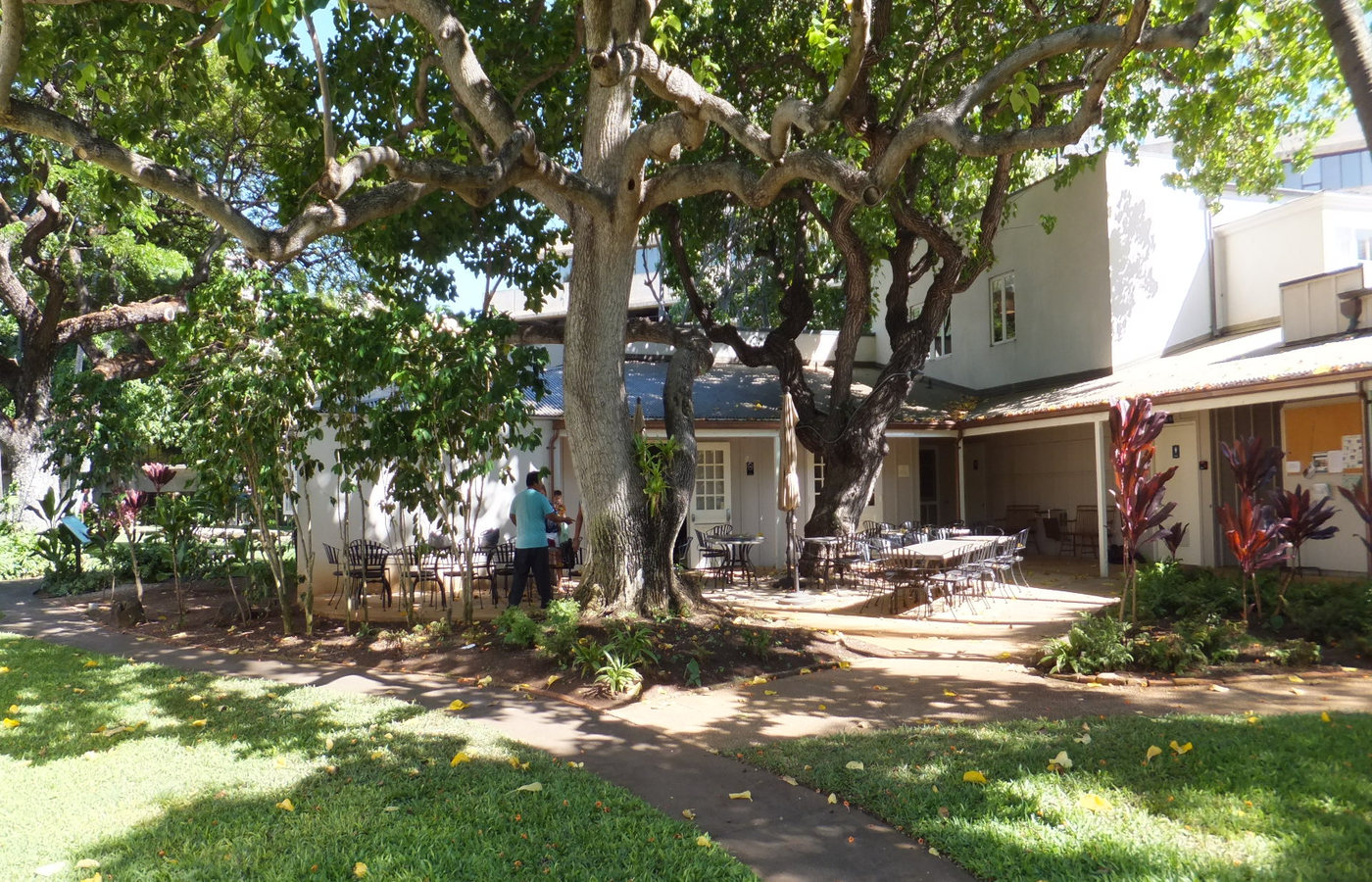 Located at the Hawaiian Mission Houses, Mission is the latest restaurant from Pili Group, a culinary team/catering company helmed by chef Mark "Gooch" Noguchi, with a focus to create the best locally sourced, "thoughtful" food in Hawaii.
With a name like "Mission," it seems appropriate that this new eatery would have a clear mission — namely to inspire, better the community and bring people together to enjoy good food.
I have known the rambunctious and innovative Noguchi and his marketing/public relations-guru, wife and co-founder Amanda Corby, for several years, and they are a power couple when it comes to giving back, educating others and of course preparing delicious food. While Gooch is known for his lively and outgoing personality, Amanda is a creative genius in the communication industry. Together, they draw you in with their contagious positivity, passion and foresight.
Expected to open in early October, Mission has taken over the space on the museum grounds that used to house a tea house and cafe. Gooch and his team have been working hard to revamp the place and get the 100-seat, indoor/outdoor eatery ready for launch. "We are taking a risk. We forced ourselves out of our comfort zone and forced ourselves to grow," Gooch said.
Mission will serve grab-and-go snacks, salads, sandwiches, daily frittatas, medicinal sodas, teas and kombucha, and prepare brunch, lunch, dinner, picnic options, as well as host special events. The menu will feature items inspired by what the missionaries ate in Hawaii during the 19th century, as well as staple dishes that have made Gooch so popular. Unique treats, such as crackers, roasted nuts, sweet and savory pies and various puddings, also are being added to the mix by pastry chef Kimmy Oi.
The team plans to showcase the history of its location by eventually hosting a Historical Happy Hour, with the wait staff decked in traditional missionary-inspired costumes. Mission also aims to be self-sustaining by utilizing fresh produce grown from a garden on the property. Although work still needs to be done to get the kitchen and the dining room ready, the team is moving forward with a blessing later this week to welcome invited friends. A preview of some of Mission's menu items will be showcased at Hawaii Food and Wine Festival's Laulima lunch at He'eia on Friday.
Mission
Mission
553 S. King St.
Phone and hours of operation TBA