Photovine brings theme twist to picture sharing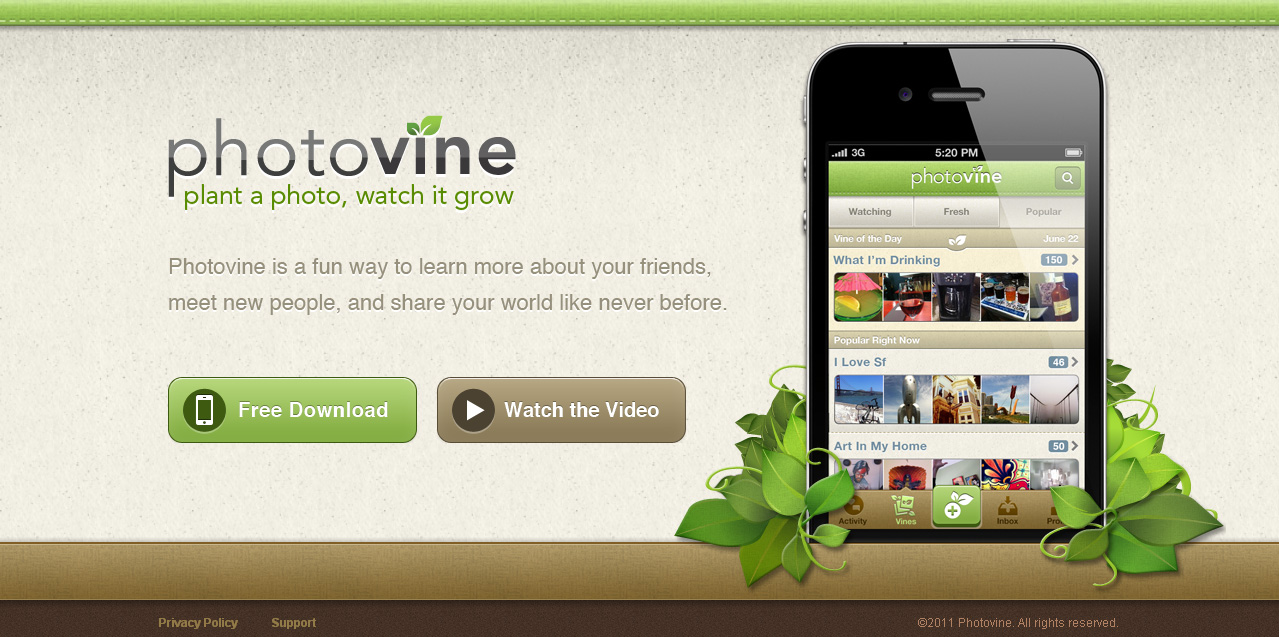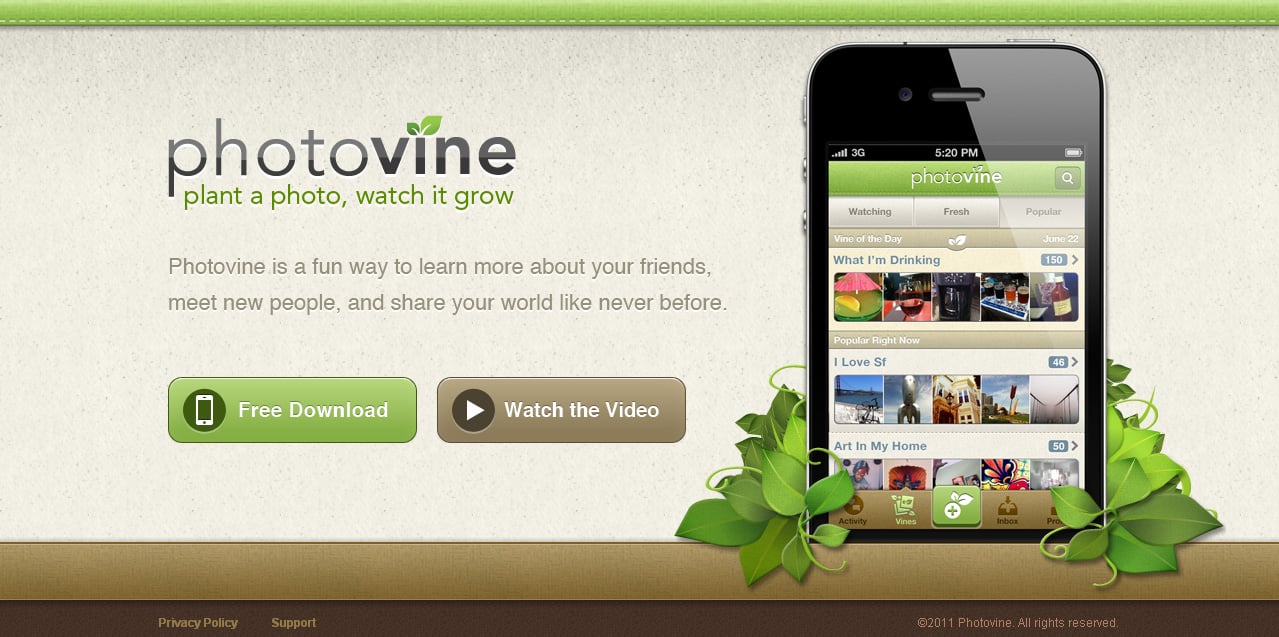 There are hundreds of photo sharing apps out there, but few have the backing of Google. And while Google is in the news this week doubling down on its Android operating system, its new Photovine app went live on Wednesday for Apple's iOS first.
The quirks don't stop there. Unlike many of Google's offerings, Photovine is also uncharacteristically whimsical, colorful and elegant. And rather than being yet another photo sharing app, Photovine brings a fun twist to picture taking.
With Photovine, you "plant" a theme, and it grows from there through contributions from others. Basically, for a vine, the photo caption comes before the photo.
For example, you might start a vine with a photo of a stretching cat, and call it "Stretch." Then, your friends and even strangers would contribute their own "Stretch" photos. It could mean more cat photos, but it could also include photos of people, or bubble gum, or comic book characters. Coming up with creative ways to interpret the theme is a lot of the fun.
As soon as you start browsing vines, you'll find yourself seeking out photos to fit them. It's like getting challenges or prompts to photograph something interesting every time you launch it. Find something yellow. Find a number. Find a shape. It's a photo scavenger hunt, in a way, and it's irresistible.
I've always loved the spontaneity of taking and sharing pics from a phone rather than a fancy camera. I've used Flickr for years, and I still love Instagram very much, which is a magical combination of filters and social interaction. But most photo sharing starts with a photo you want to share, and an inspiration or purpose that may not mean anything to the people who see it. With Photovine, the themes are the roots, and that inspiration is shared yet quickly adapted and twisted and reinvented on a whim.
It's surprisingly social for a Google app, too, as you follow your friends to see how they fill in random vines with clever shots, or just follow vines to watch some really neat collaborations unfold. You can "Like" photos, post comments, or send private messages.
I love it.
And the one key missing piece during closed beta testing was added just in time for the public launch: you can also share your Photovine photos to Facebook and Twitter. While the web view of photos is somewhat limited, it's still more functional than what Instagram offers. Hopefully, getting Photovine photos onto other platforms helps bring in new users faster, since a large and active community is the key ingredient to any social app.
Give Photovine a try, if you've got an iOS device with a camera. And yes, an Android version is promised as well. If Photovine adds Instagram-style filters… it could be unstoppable.
Here are some screenshots, and below, a couple of Photovine videos: