Photo exhibit: Aaron Yoshino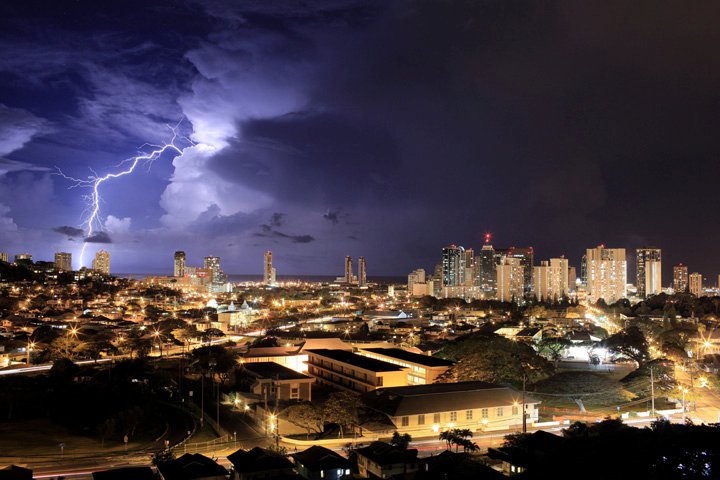 I've spent a great deal of time in Hawaii's nightlife scene, and I often bump into the same people, including Aaron Yoshino. Always a happy soul, he is often seen with a camera in hand. I wanted to find out how photography became a passion for Aaron, whose work will be part of a solo exhibit at Hotel Renew, so I caught up with him this past Sunday to sit down and talk story.
Aaron was born and raised here in the Islands and started taking photos while on the Punahou yearbook staff. He was heavily involved in the skate scene and submitted one of his photos to Thrasher Magazine in 1996. The magazine published his photo, and that's when Aaron realized that being armed with a camera could take him places.
He now owns about 30 digital and film cameras, refusing to give any of them up, because each camera holds a sentimental value and has helped him grow as a photographer. When asked why photography become his creative outlet, he simply told me, "It's a zen thing."
One of his favorite and most memorable shoots was when he lived in the Bay Area as a college student and met his skateboard hero Keith Hufnagel for Thrasher Magazine. "He's a great skater, but meeting him and seeing how humble he is, it was that much better meeting him."
Aaron has captured amazing photos, and hopes that through his week-long exhibit, which showcases 11 photos, he can share a piece of Hawaii through his eyes.
Here are a few images from the exhibit:
Exhibit opening at Hotel Renew
Wednesday, June 15
5:30-9 p.m.
Happy hour from 5:30-7:30 p.m. (fruit-fused cocktails)
DJ Davey Shindig
Southern eats from the Soul Patrol truck
Official After-party at Lulu's Waikiki
Corner of Kapahulu and Kalakaua
Aaron Yoshino Photography, Honozooloo Media
http://www.flickr.com/photos/honozooloo
5tolife.honozooloo.com
Facebook/honozooloo
@honozooloo (Twitter)
honozooloo.com