Pau hana at home with charcuterie boxed to-go
Missed grazing on elaborate platters with friends? These spots box them up for happy hour at home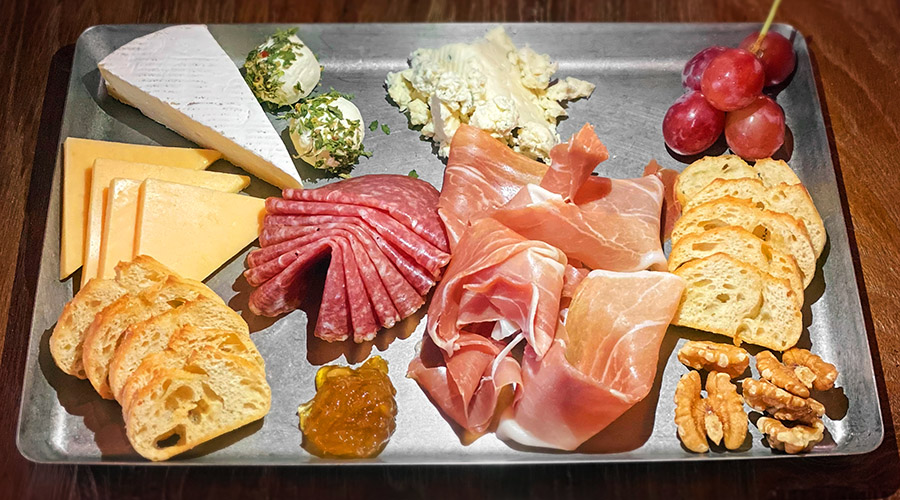 Meeting friends for a happy hour with wine and shared appetizers seems like such a distant pasttime. Thank goodness charcuterie to-go is actually a thing.
Some of my favorite boards across the island are available for takeout, and in recent weeks, new charcuterie boards and boxes with major wow factor have emerged. Whether you're planning a romantic date night at home or just want graze on something luxe, here are some options for your next board meeting.
Note: The meats and cheeses in the boards below are not made in house, except for Chef Mavro's.
See also: Charcuterie on Oahu: Boards of Waikiki.
Livestock Tavern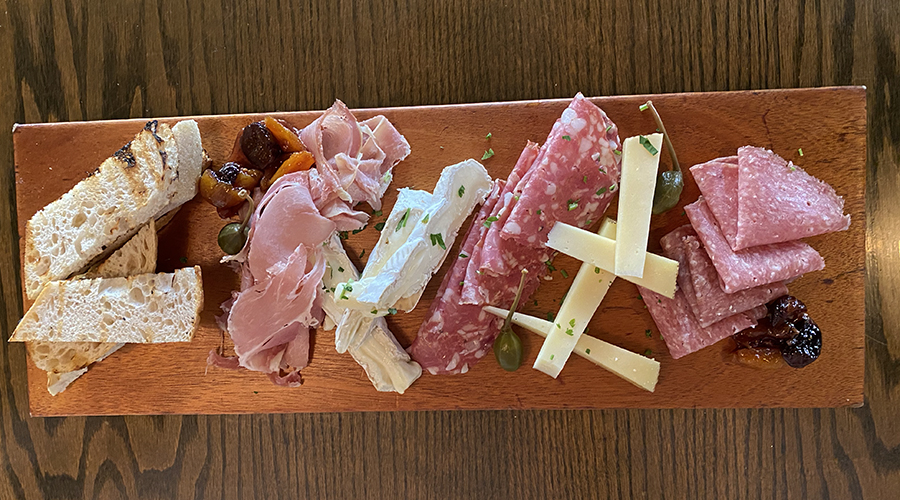 This charcuterie and cheese platter is part of Livestock Tavern's new weekend brunch menu. It features a rotating selection of meats and cheeses. This assortment includes salami, soppressata, prosciutto, brie, manchego and port salud. Platters also come with whole grain mustard and mostarda.
How to get it: Dine-in and takeout
Where: 49 N. Hotel St., Downtown, 537-2577
See also: Livestock Tavern makes a case for weekend brunching in Chinatown
Off the Wall Craft Beer & Wine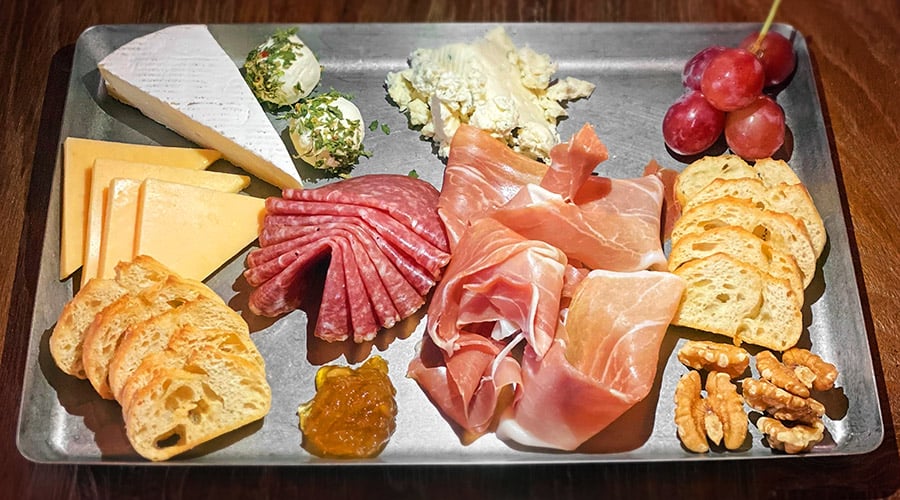 Off the Wall is open again for in-person dining with a new chef and menu. This assorted platter features brie, blue cheese, smoked gouda, herb-crusted goat cheese, prosciutto, genoa salami, French baguette, walnuts, olives, grapes and yuzu marmalade.
How to get it: Dine-in, takeout and delivery
Where: 1170 Auahi St., Kakaako, 593-2337; daily 11 a.m.-9 p.m.
Il Lupino Trattoria & Wine Bar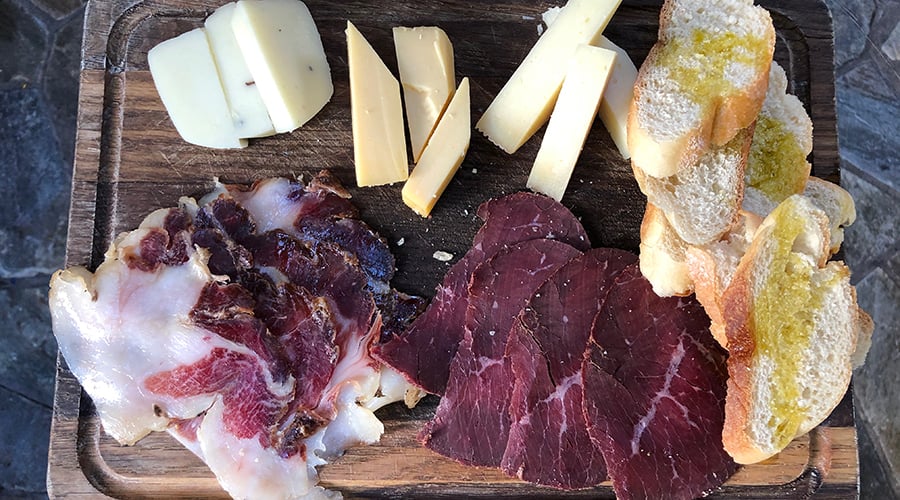 Il Lupino Trattoria & Wine Bar's full-sized salumi and formaggi includes your choice of four premium types of meat and cheese. Board selections change weekly but typically include cheeses like parmesan, gorgonzola and manchego, and meats like prosciutto and salumi, along with jam, mustard, pickles and olives.
How to get it: Dine-in, takeout and delivery
Where: Royal Hawaiian Center, 2233 Kalakaua Ave, Waikiki; daily 11 a.m.-10 p.m.
Island Vintage Wine Bar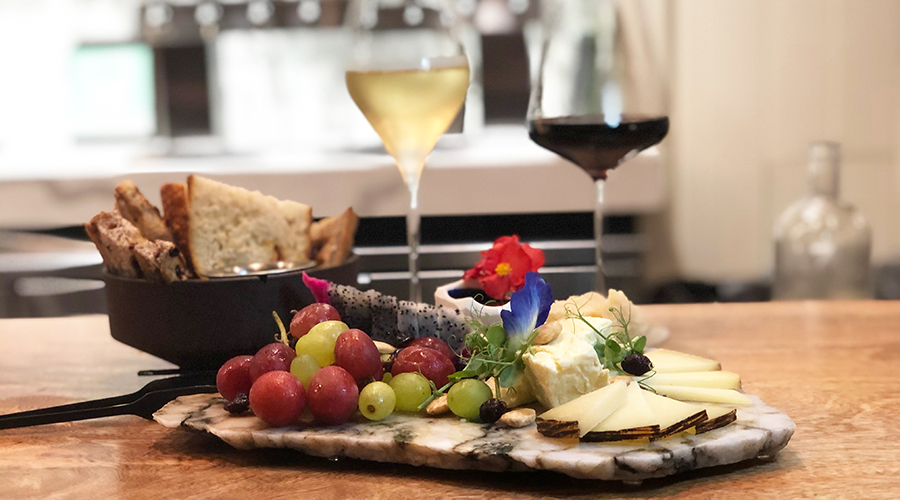 Island Vintage Wine Bar offers several cheese and charcuterie options: Cheese and fruit plates are $22, charcuterie boards are $26 and cheese and charcuterie boards are $29. Cheese and charcuterie boards feature a chef's selection of freshly sliced cured meats, assorted cheese, fresh fruit, marcona almonds and organic Big Island honey. The cheese board pictured above includes triple creme brie, pecorino-romano and parmigiano-reggiano cheeses.
How to get it: Dine-in or take out
Where: 2301 Kalakaua Ave., Waikiki; daily 6 a.m.-10 p.m.
Square Barrels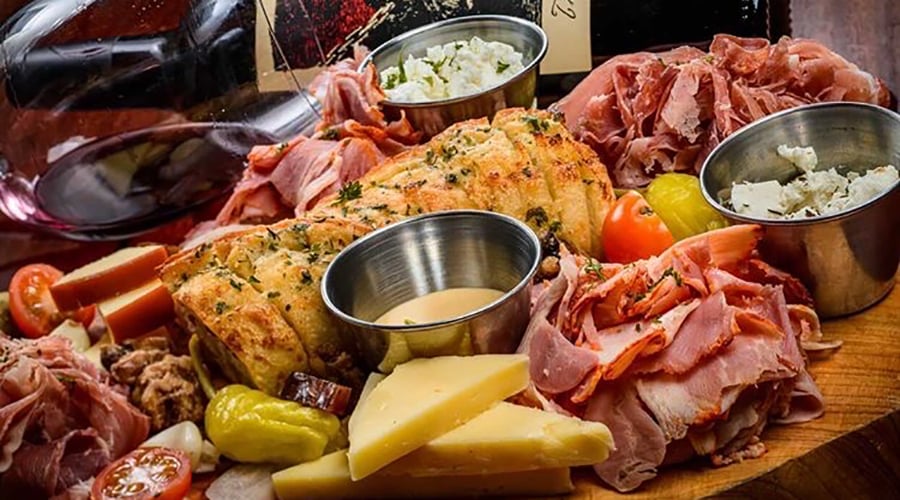 Charcuterie boards currently include sage derby, dill havarti, thyme goat cheese, prosciutto, soppressata and capicola. All boards include pickles, fruits, nuts and a garlic butter loaf.
How to get it: Dine-in or take out
Where: 1001 Bishop St., Downtown; Tue 4-9 p.m., Wed-Thur 12-9 p.m., Fri 12-10 p.m., Sat 4-10 p.m., closed Sun-Mon
Dean & DeLuca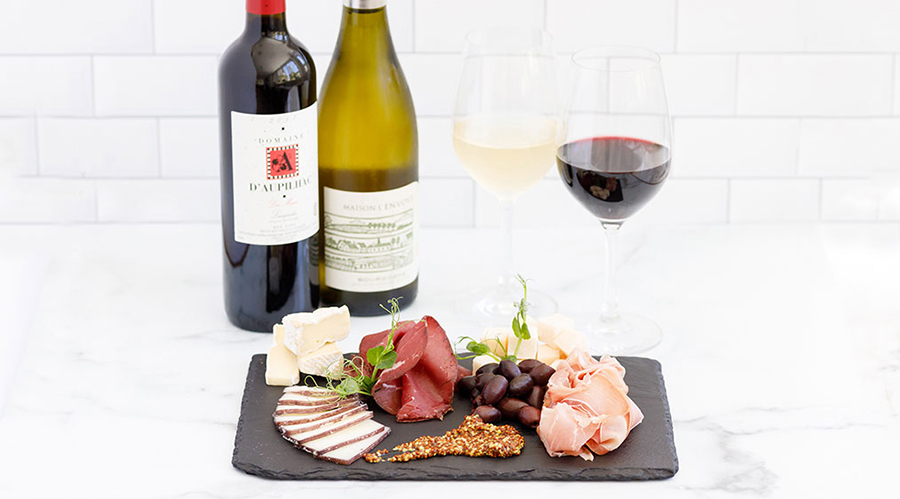 For $35, you get an assortment of cheese and charcuterie with your choice of red or white wine. The happy hour set feeds two and usually features assorted hard and soft cheeses from Europe or North and South America.
How to get it: Takeout only. Call 492-1015, email info@deandeluca-hawaii.com or fill out the order form online. Pick up between 3 and 5 p.m.
Where: The Ritz-Carlton Residences Waikiki Beach, 383 Kalaimoku St., Waikiki
Chef Mavro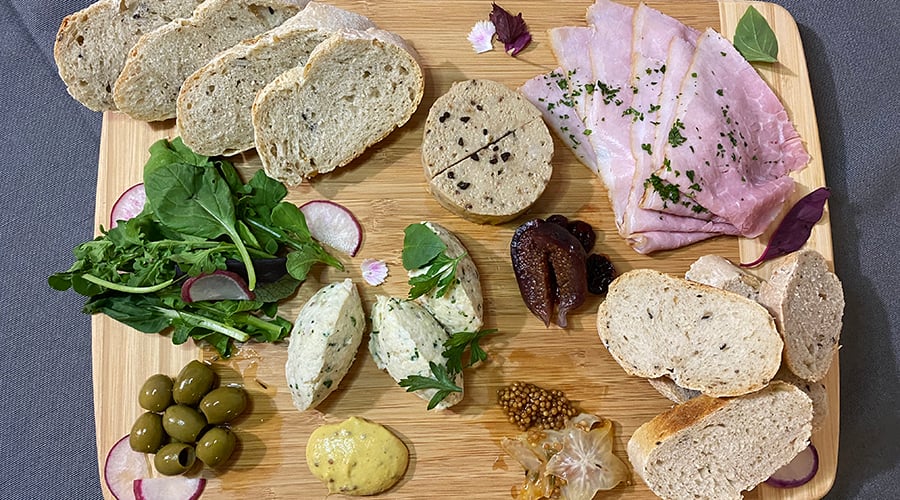 Designed for two people, this board includes chicken and foie gras pate, ono rillette, San Danielle prosciutto, chevre, house-seeded baguette, wakame seaweed butter and radishes. Everything is made in-house except for the ham. Available for dine-in and takeout; takeout items are available for pickup on Fridays and Saturdays from 5 to 5:30 p.m. only. Call the restaurant to order.
How to get it: Takeout Wednesdays and Thursdays or outdoor brasserie dining on Fridays and Saturdays
Where: 1969 S. King St., Moiliili, 944-4714; Wed-Thur 11 a.m.-5 p.m., Fri-Sat 5-8 p.m.
Honeycomb Cravings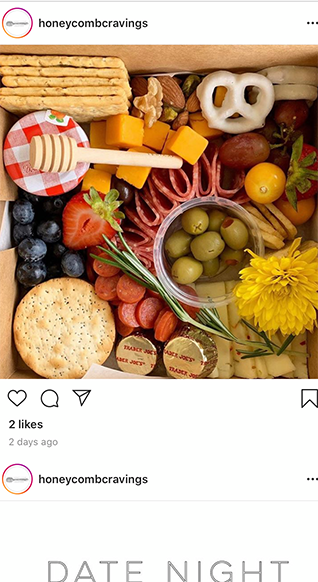 Honeycomb Cravings' $50 charcuterie boxes change weekly. Orders Sunday through Wednesday for pickup or delivery on Friday or Saturday. Boxes have featured baked brie, grapes, crackers, prosciutto, ginger and lemon jam and chocolate-covered pretzels. If you prefer local meats and cheeses, specify that when you order.
How to get it: DM on Instagram
Where: Pickup location is in Hawaii Kai
Fig & Ginger Honolulu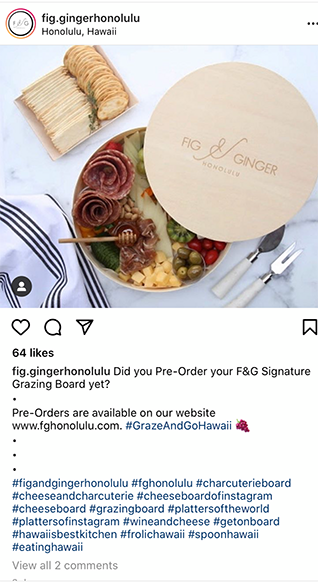 Fig & Ginger's $65 signature grazing board feeds four to six people and comes with three types of cheese, two types of meat, four accompaniments, fresh fruits and vegetables, assorted crackers, Nalo Meli honey and Dalmatia quince jam. Fig & Ginger sources fresh, local and artisanal ingredients that change weekly.
How to get it: DM on Instagram or order online
Where: Delivery or pickup at the commercial kitchen location, disclosed when your order is confirmed