Paris.Hawaii is Waikiki's most exciting new restaurant
Yuya Yamanaka blends touches of Paris, Japan and Hawaii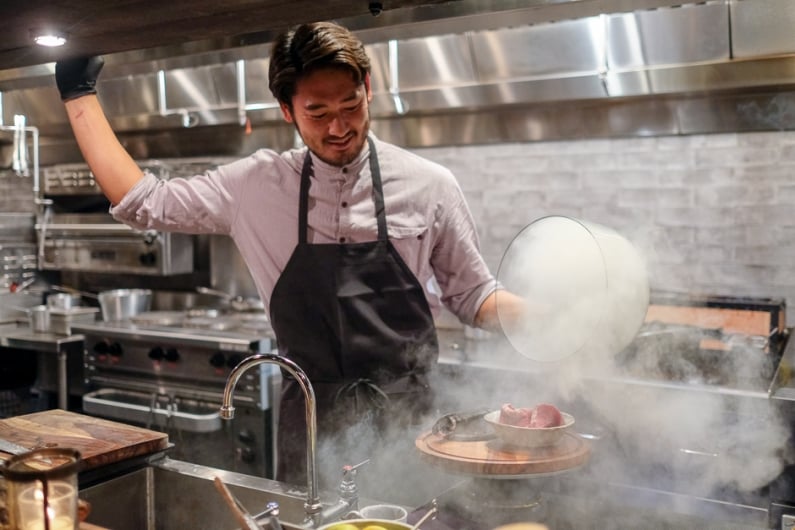 Two years. Delay upon construction delay set chef Yuya Yamanaka and Zetton Inc., a Tokyo-based restaurant conglomerate that's helping to change modern dining in Waikiki, back from opening Paris.Hawaii as intended in 2016. The two years turned out to be a blessing: Yamanaka spent it studying Hawaii's bounty of produce, seafood and other provisions. He came to understand that not only had he scored in moving to Hawaii to take up surfing, he had also found a constant source of culinary inspiration in his new island home.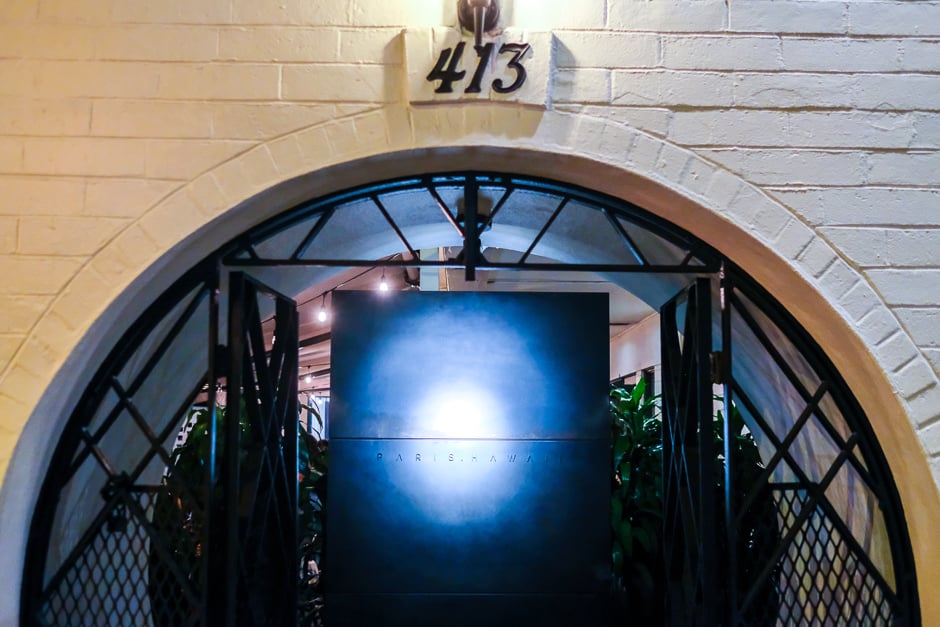 Yamanaka trained at Osaka's prestigious Tsuji Gakuen Cooking & Confectionery College, moved to France and in 2015 became the opening sous chef at Clown Bar, a spot in Paris' hip 11th arrondisement that earned praise in Eater, Le Fooding and the New York TImes for its updated take on classic French fare and an extraordinary organic wine list. Chef-owner Sota Atsumi was part of a group of young Japanese chefs that moved to Paris to master the cuisine; now they own some of the city's hippest eateries.
The pattern would repeat itself in Waikiki.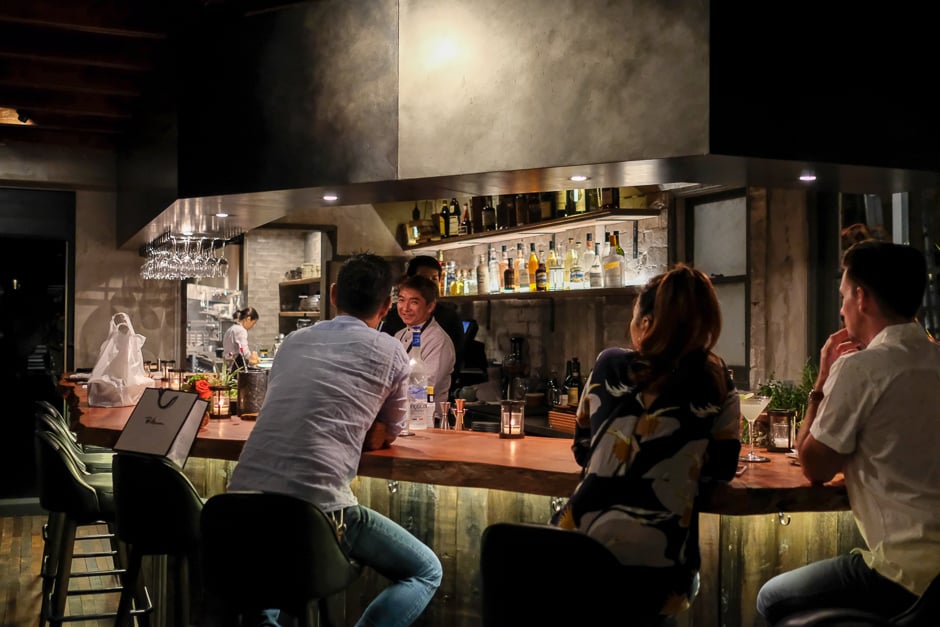 If you've dined at Zigu, Heavenly or Goofy Cave & Dine, Zetton's other Waikiki restaurants along with Aloha Table, you're familiar with the chain's locavore bent. Paris.Hawaii is the crown jewel of the bunch, serving a revolving $75 seven-course prix fixe menu sourced largely from local farmers and purveyors twice a night at the chef's counter. Two small rooms are available for private parties, but it's the counter seats that deliver the full experience. With full wine pairings, a supplemental dessert and 20-percent gratuity, expect to pay about $170 per person.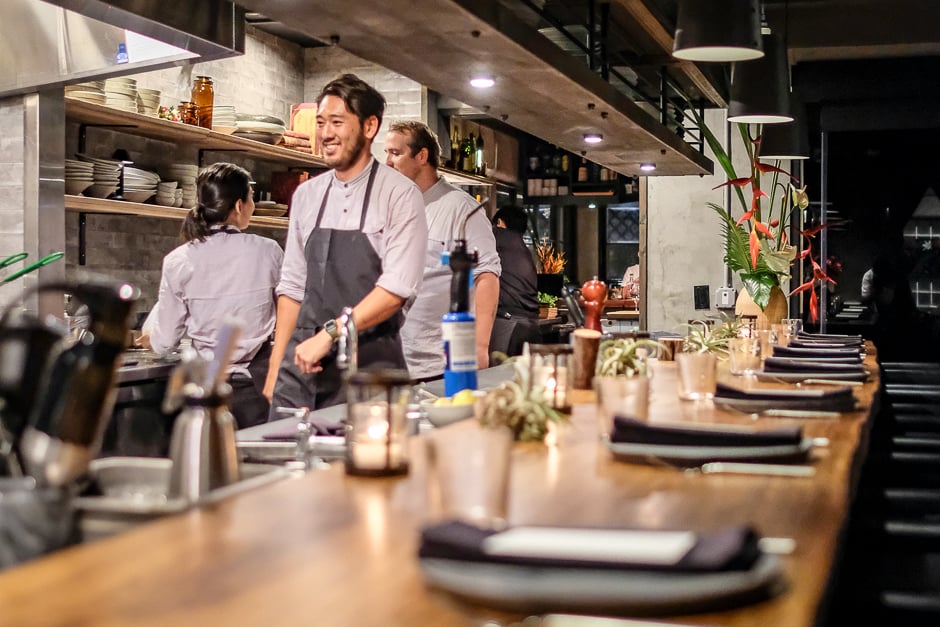 Yamanaka and his team are quiet. Methodical. Fluid in their movements. In the background, the hum of a sous vide circulator fades into a catchy house remix. A glass cloche is lifted and a cloud of kiawe smoke escapes, carrying the scent of barbecue. The rough texture of custom plateware made by general manager and hobby ceramist Andrew Haberer mimics porous lava rock.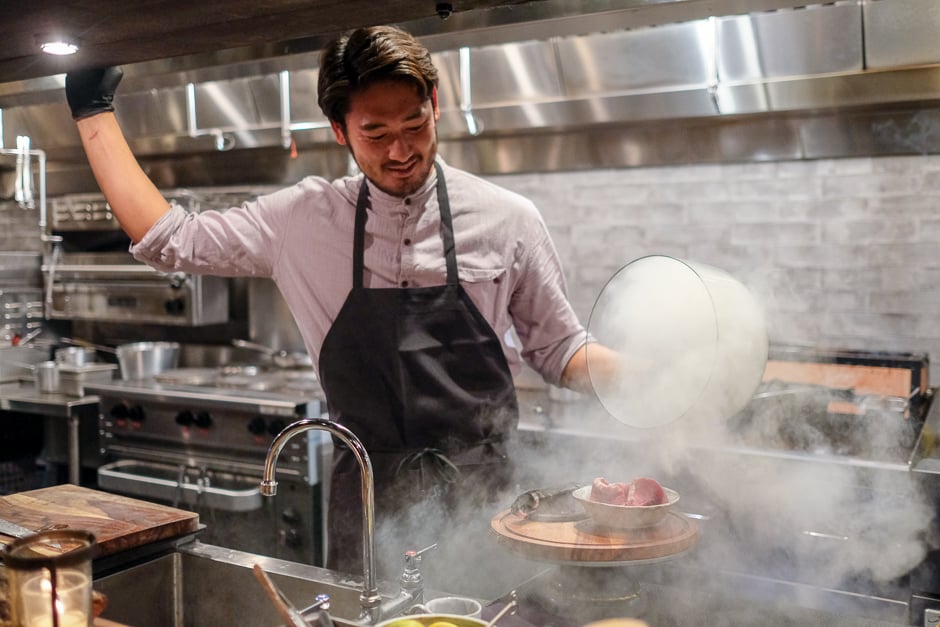 The menu lacks descriptions; instead, it highlights ingredients. Servers explain the courses in English and Japanese as they're prepared before you. Pairing choices include three or five glasses of wine ($25 and $50) or beer ($20 or $40). More intriguing are the alcohol-free, locally grown tea pairings ($15 and $30), of which the full pairing includes two fruity kombuchas brewed in-house. You won't regret one sip.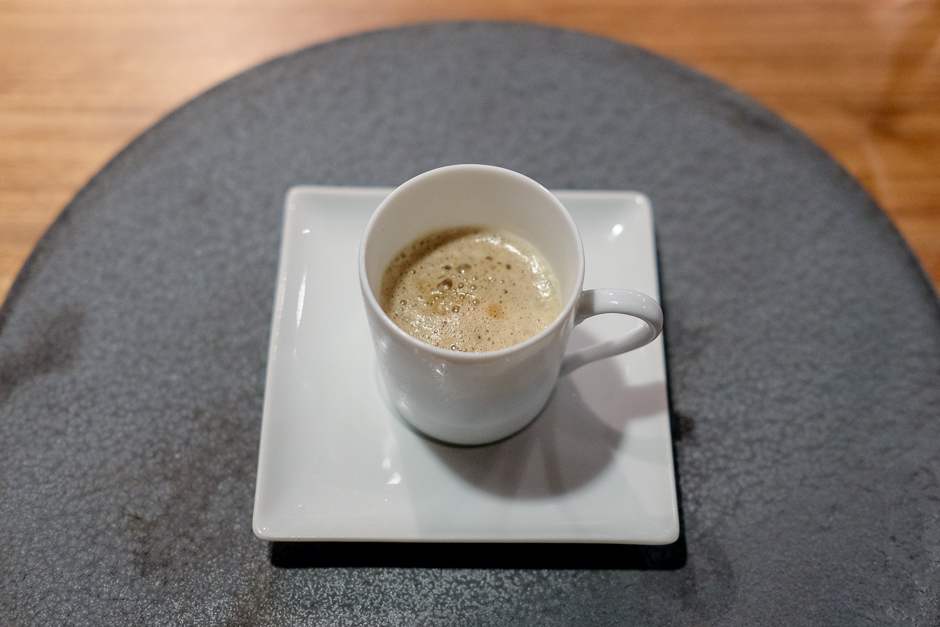 The meal begins with a mindbending amuse bouche. What the menu describes as "Hawaiian Espresso," and your eyes confirm as such, turns out to be a foamy, chilled corn soup, sweet and reminiscent of freshly whipped matcha green tea. Before you can say "what the heck," a head-on Kauai shrimp appears.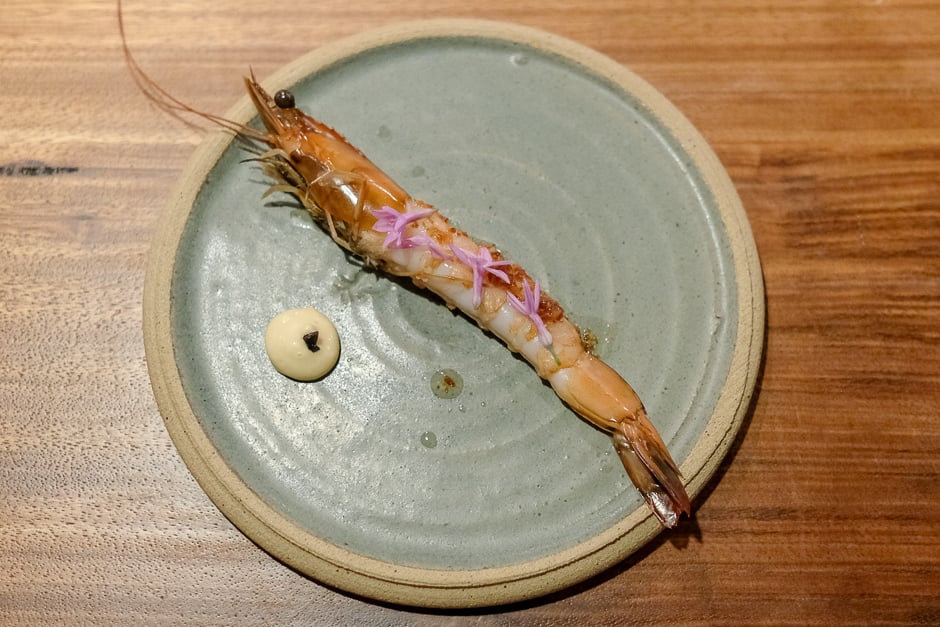 The tender shrimp is cooked via a sous vide bath and dressed with sweet, pungent garlic and edible blossoms. Inspired by the ubiquitous North Shore plate lunch, Yamanaka's preparation couldn't be further from it. Paired with the citrusy-sweet Lokelani rose tea from Maui, it's a perky start to the meal.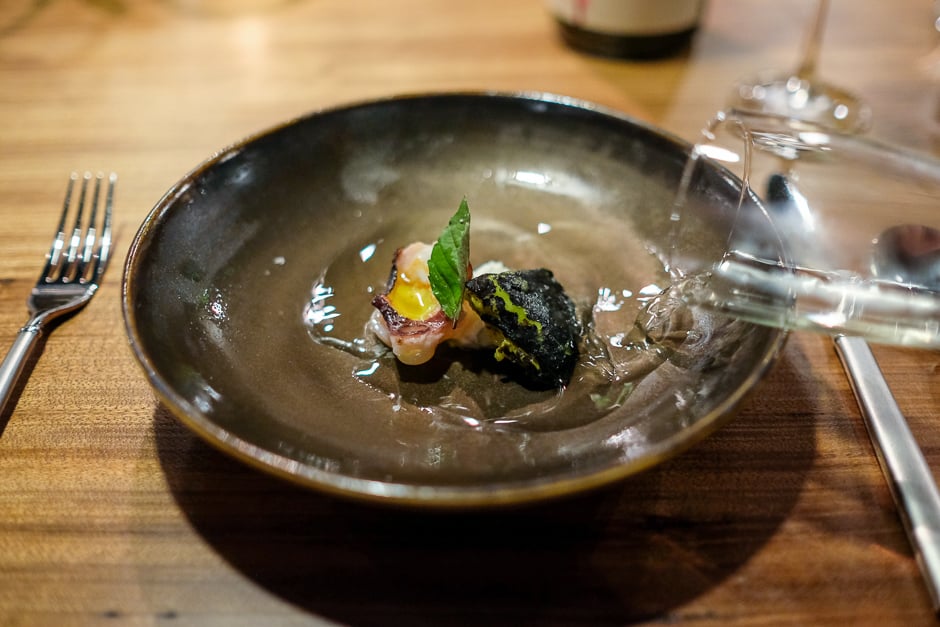 I take my time savoring the second course. A sliver of tako with olive oil, charred avocado and fresh, milky ricotta cheese soak up intense flavors of tomato water and fresh basil. Texture fiends, enjoy the ride.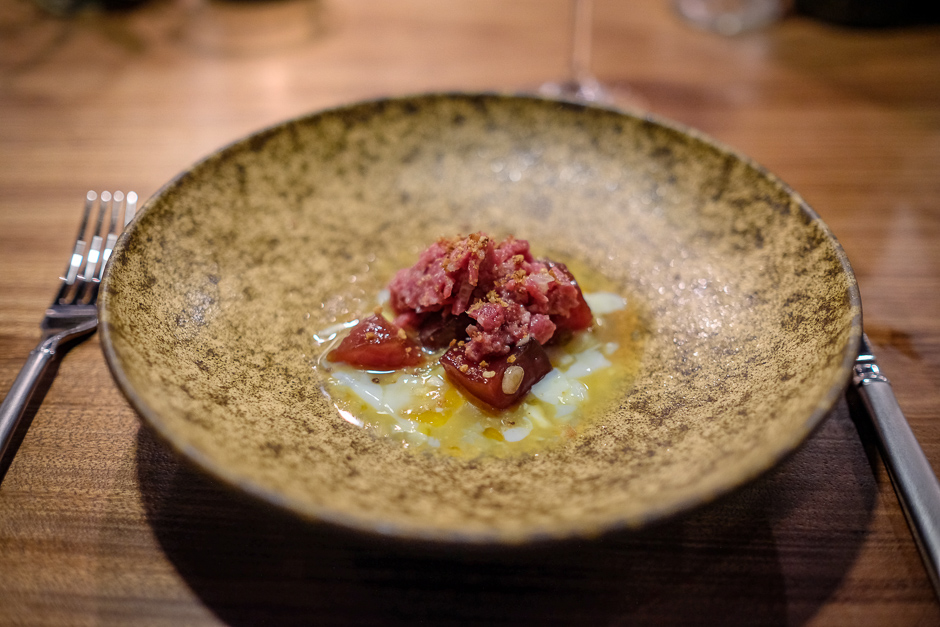 A marriage of Yamanaka's life in Paris and Hawaii, his version of ahi poke lingers on the brain. The cubes of silky smooth ahi, with all hints of suji sinew removed, are topped with a Big Island beef tartare seasoned to perfection. Olive oil and coconut make the dish even more luxurious. I could eat this all night long.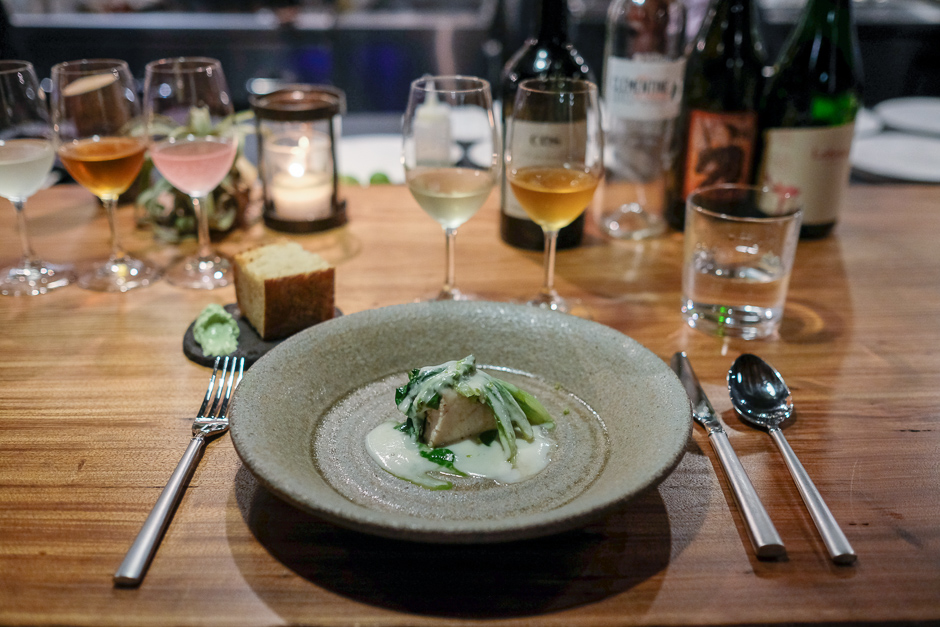 I'm not as fond of the kiawe-smoked opah as I thought I would be. The housemade toasted bread with salty-savory whipped sea asparagus butter steals the show. In fact, you might want to save some for the next course, a French onion soup.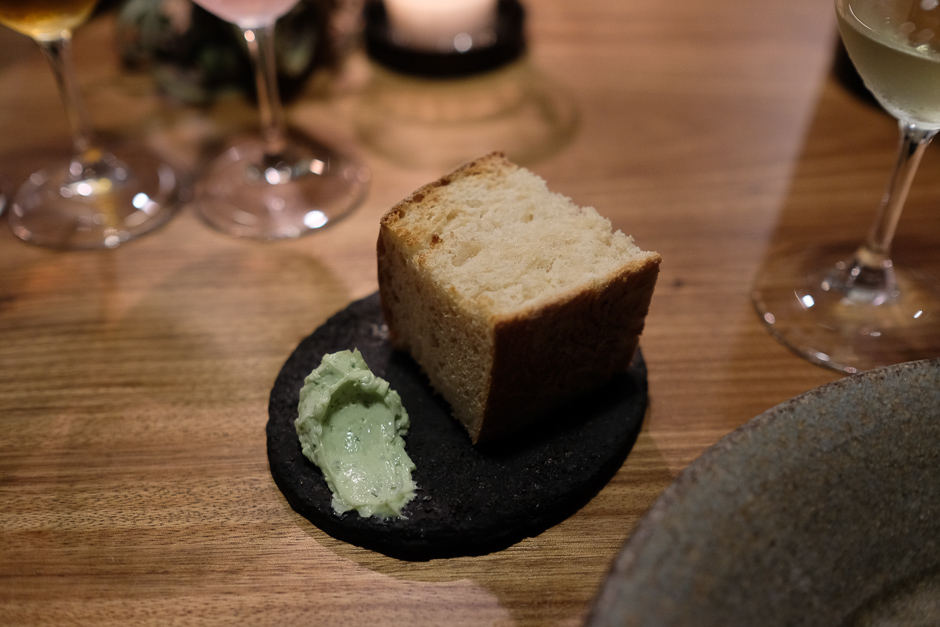 This isn't just any French onion soup. There's no added water or stock: Yamanaka pressure cooks whole sweet Maui onions to create a concentrated soup of pure oniony goodness. On the side is a tiny choux crouton stuffed with cheese; this adds a salty kick. I'm slightly ashamed as I mop up the remnants with my bread, but it's worth the stares.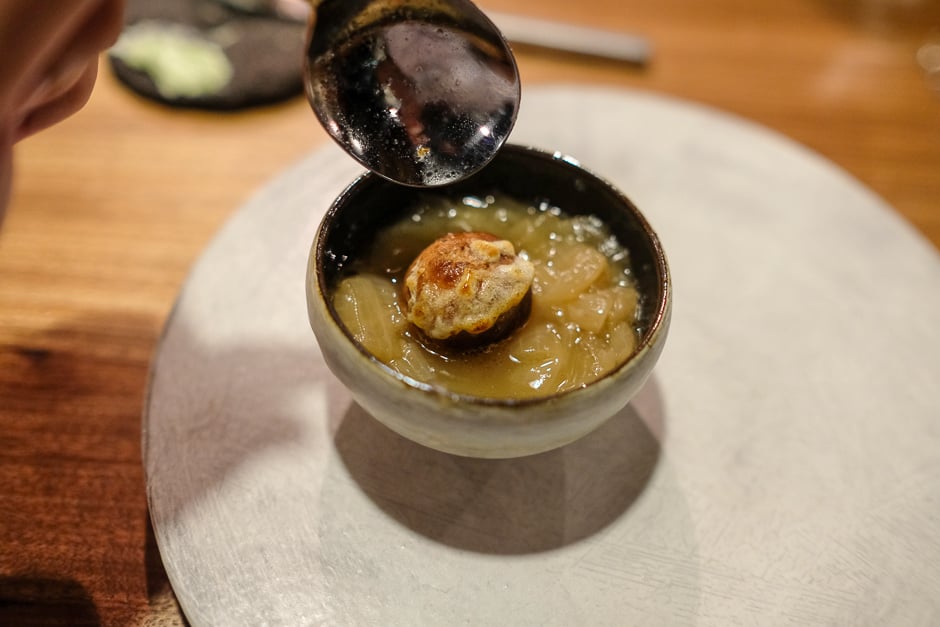 Yamanaka's time at the Clown Bar is evident in the pithivier, a classic French dish that encapsulates a sweet or savory filling in a thin shell of golden, buttery pastry. In this case, the filling is juicy J. Ludovico chicken breast with local herbs. Alongside is a puddle of purple goo you might mistake for a taro pancake — it turns out to be an espuma foam made from Okinawan sweet potatoes. This and a consomme of shallot lend sweetness to the rich and savory pie.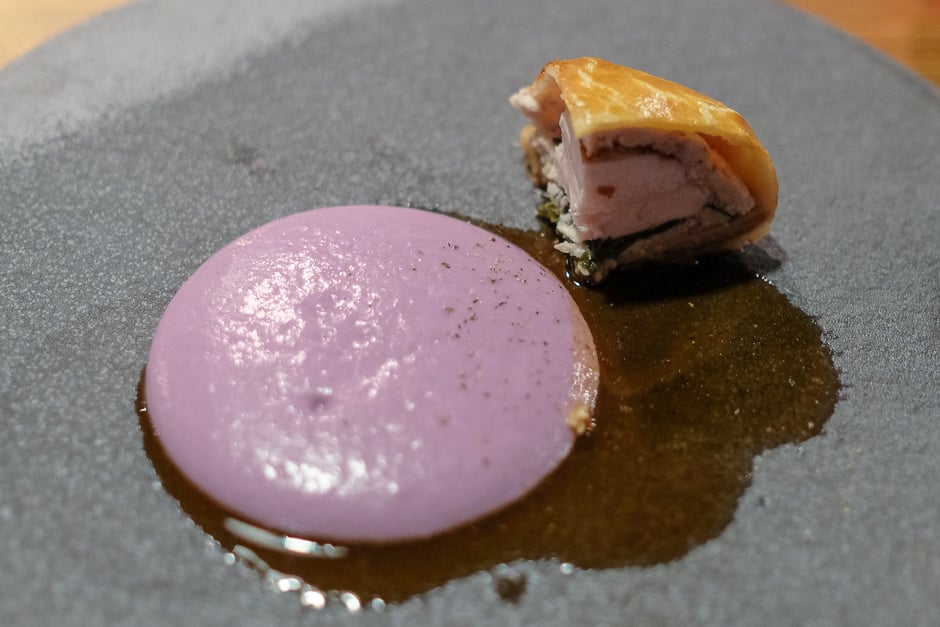 The meal ends on a simple note. Thoughout dinner, I can see and smell a New York strip of Big Island beef on the stone grill. The use of kiawe (mesquite) wood, which has a low smoke point and burns low and slow, lets the smoke permeate the meat over an extended period without burning it. Cooked rare to highlight the grassfed beef flavor and seasoned with just pepper and salt, it might be the simplest dish of the night, but here again there's a surprise. The wilted greens curled up alongside are sea asparagus — the normally raw, crunchy stalks you find in poke or salads have turned limp and stringy, but it works.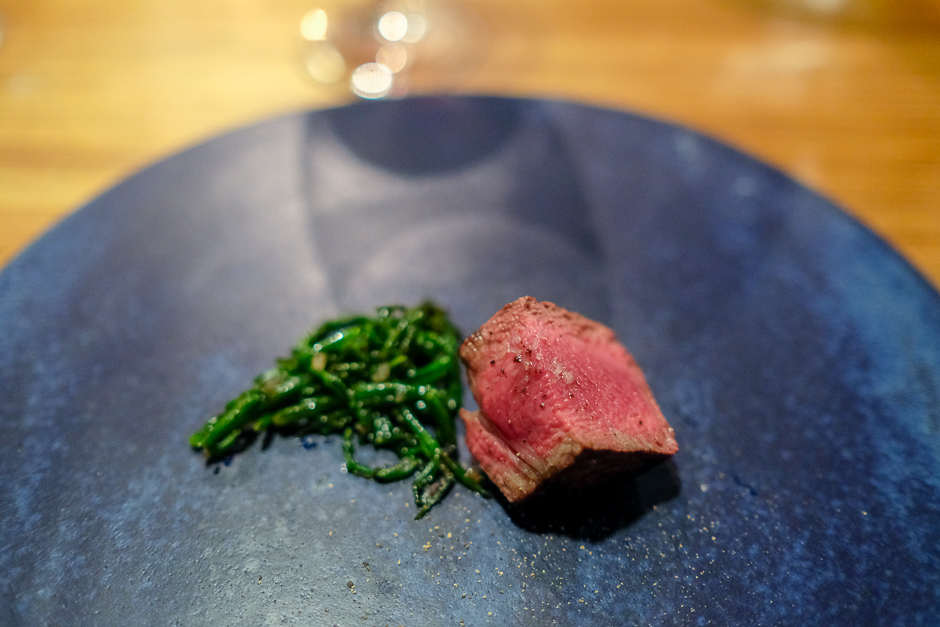 Dessert comes as a supplement, and you'll want to get at least one. The Kilauea lava cake with nitrogen coconut ice cream ($15) and the lilikoi tart ($10) pique our interest.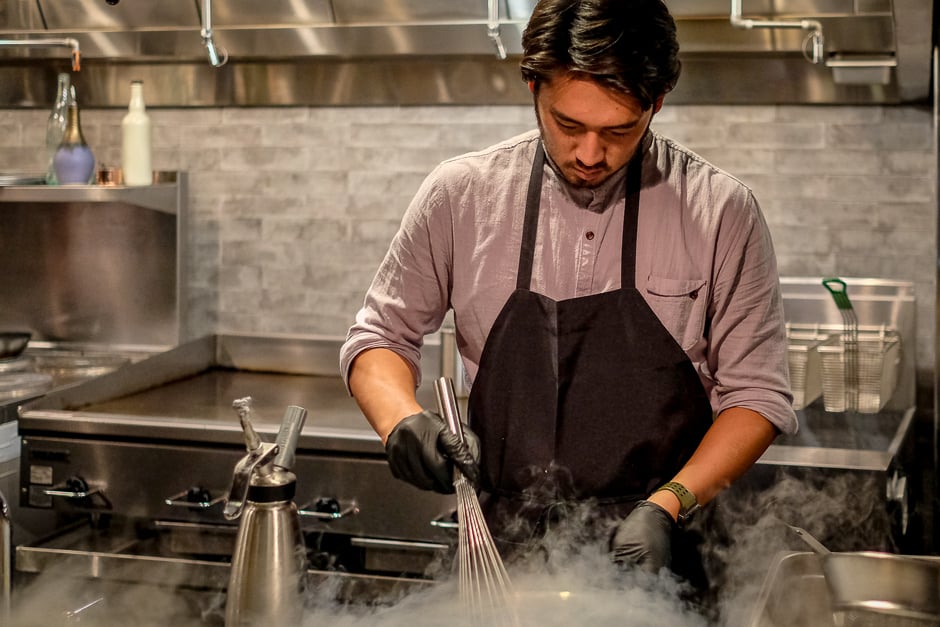 The first is a molten lava cake with red raspberry lava oozing from its center. It's taken to the next level with coconut ice cream flash-frozen in nitrogen to produce what could be mistaken for moon rocks.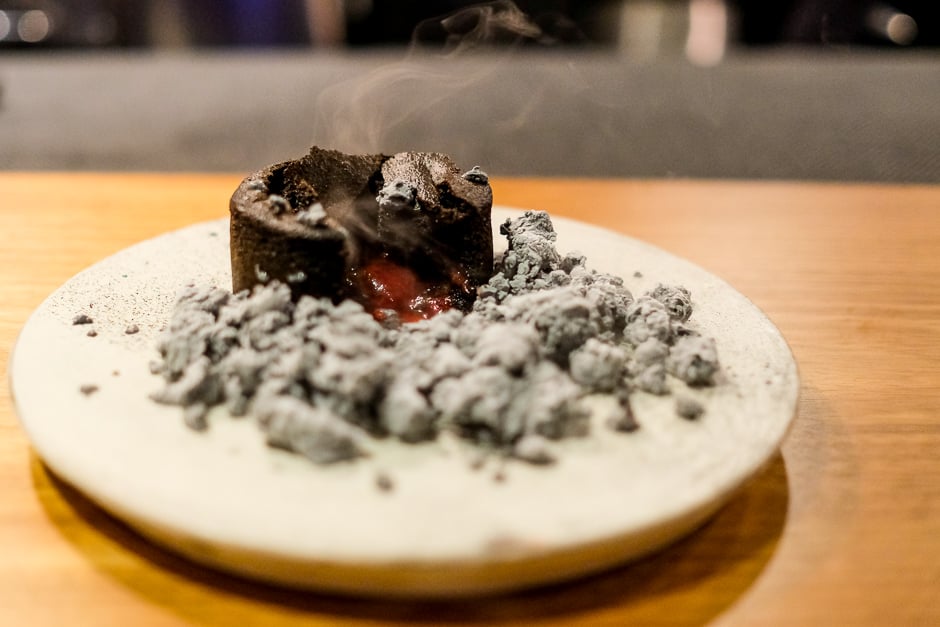 The lilikoi tart is explained as the dessert version of Yamanaka's life in Paris. The soothing fresh cream and lip-puckering lilikoi, eaten together in the same bite, form a harmonious bond, much like Yamanaka's cooking overall.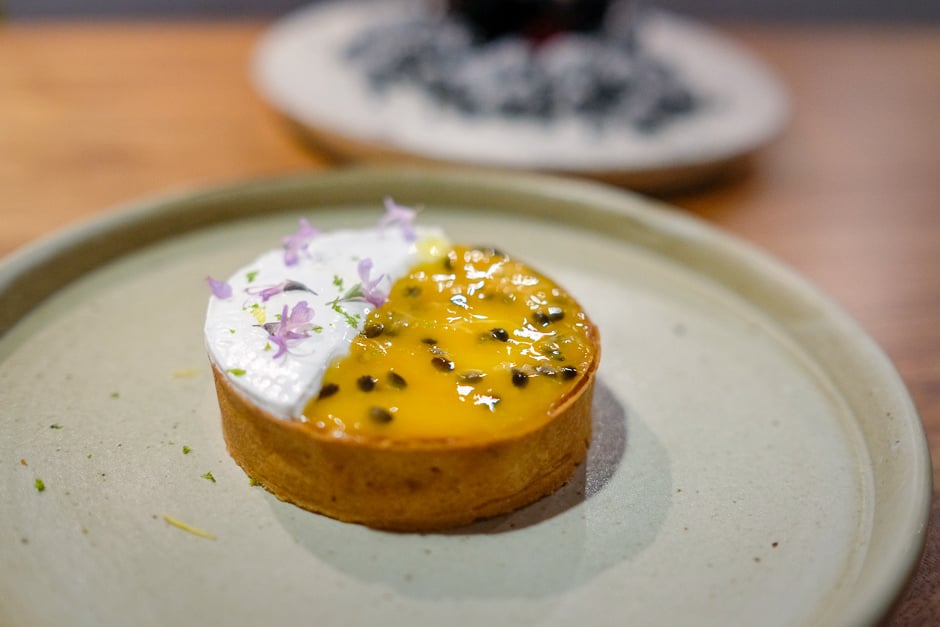 Yamanaka's fresh perspective on French technique and delicious local ingredients has me giddy. There's nothing in Hawaii quite like what Paris.Hawaii has to offer, making it a very exciting place to be.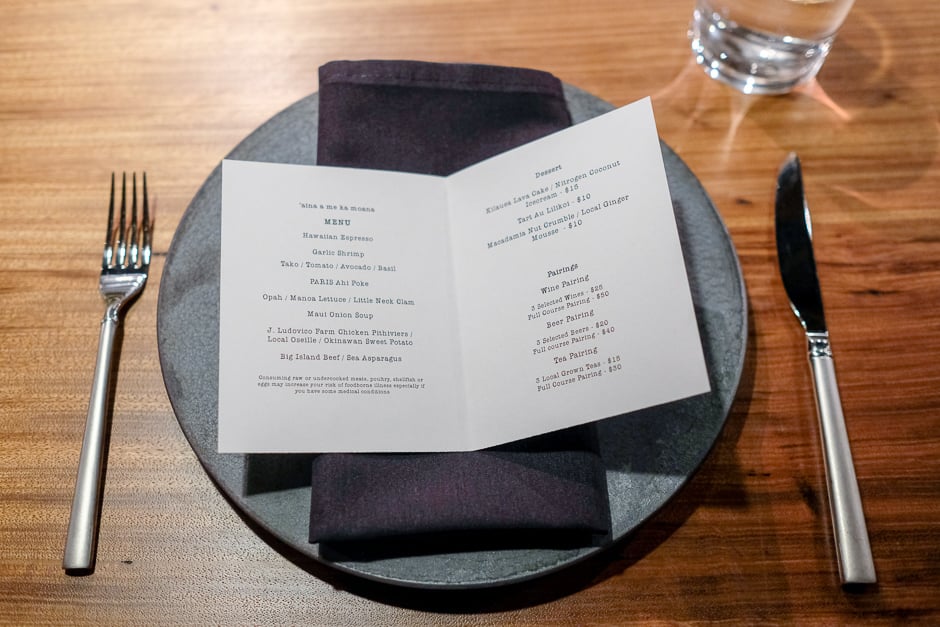 Paris.Hawaii
413 Seaside Ave., 2nd floor
Waikiki
Reservations only, seatings at 5:30 and 8 p.m. Tuesday – Sunday
Validated self-parking at Hyatt Centric