Our Top 5: Uni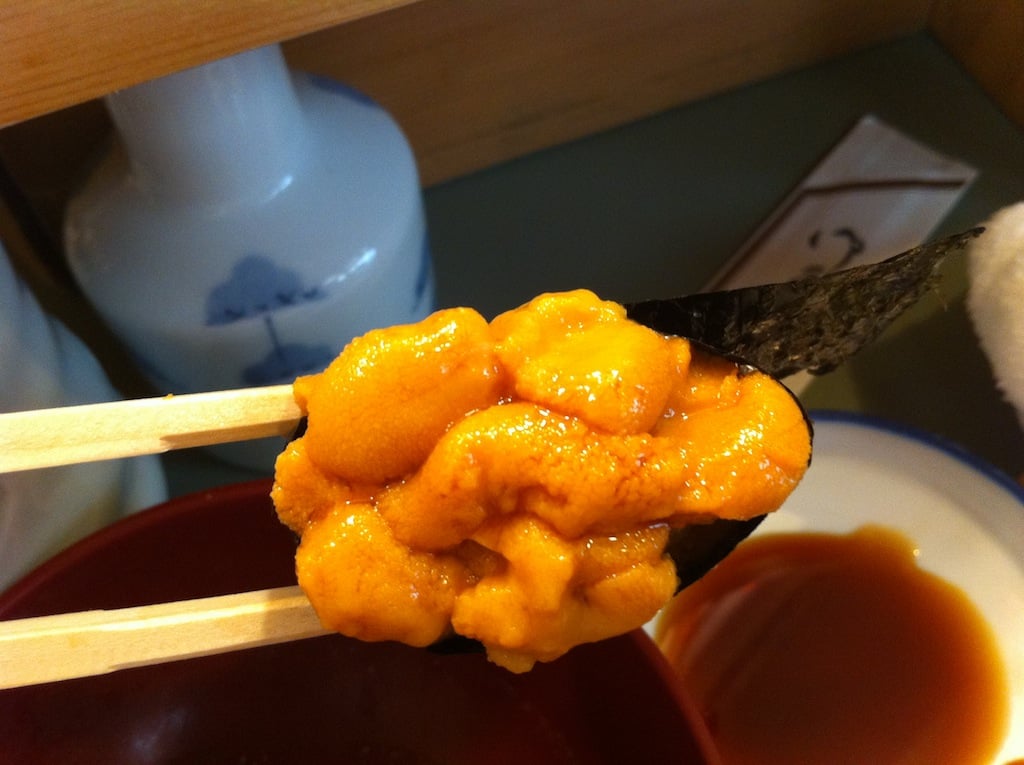 By Laurie Oue
Special to Nonstop
I've always liked uni. I can't even recall my first taste. For as long as I can remember, uni has always been the first thing I order at a sushi bar. Lots of times I'm the only one eating it because others don't like it—uni are the deep yellow gonads of sea urchins, after all—but I don't care.
I look for a taste that's like the sea, yet creamy and buttery. I look for freshness. And in any dish I look for a substantial quantity of uni, enough to get a good taste of it.
There may be different flavors in the sauces and differences in the way a dish is prepared. But still it comes down to flavor. I want to make sure I have a mouthful of uni.
If you want to see all the uni dishes I've eaten recently, look for hashtag #uniporn. As for the very best, here are my Top 5 most memorable uni dishes.
No. 5 (tie): Nobu Waikiki
Our Top 5 archive
Our Top 5: Sushi (by Alysha Komenaka)
Our Top 5: Pizza (by Grant Shindo)
Our Top 5: Ramen (by Brandon Suyeoka)
Our Top 5: Shave ice (by Melissa Chang)
Our Top 5: Happy hours (by Carey Bennett)
Our Top 5: Saimin (by Mari Taketa)
Our Top 5: Fried chicken (by Diane Seo)
Our Top 5: Pancakes (by Melissa Chang)
Our Top 5: Roast pork (by Myong Choi)
Our Top 5: Burgers (by Ed Morita)
Our Top 5: Poke (by Grant Shindo)
Our Top 5: Cocktails (by Tracy Chan)