Our Top 5: Super Bowl snacks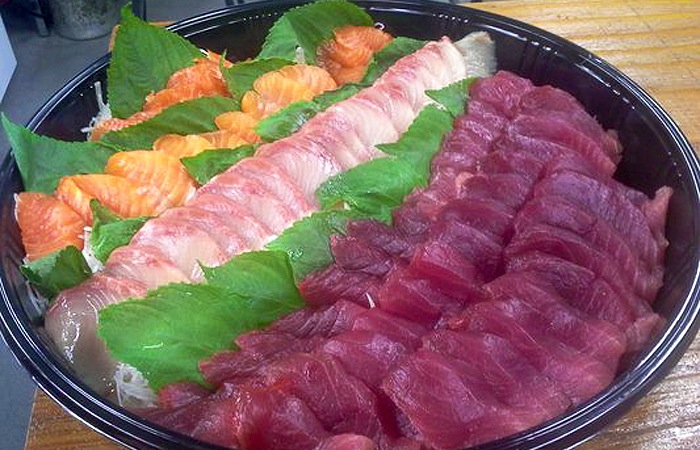 Fried chicken, chili, cold chow mein: I've had enough to last me a lifetime. For this Sunday's Super Bowl, I replayed the most outstanding potluck dishes in my history of eating and came up with this dream spread.
It hits every category you want in your sports day snackage: crispy appetizer, flavorful noodles, a creamy dessert. There's even lean protein and some veggies for the health-conscious. Rather than have this Super Bowl be remembered for deflated balls, bring one of these picks. I guarantee it will get you invited back next year.
No. 5: Gau gee and roast pork, Roast Duck Kitchen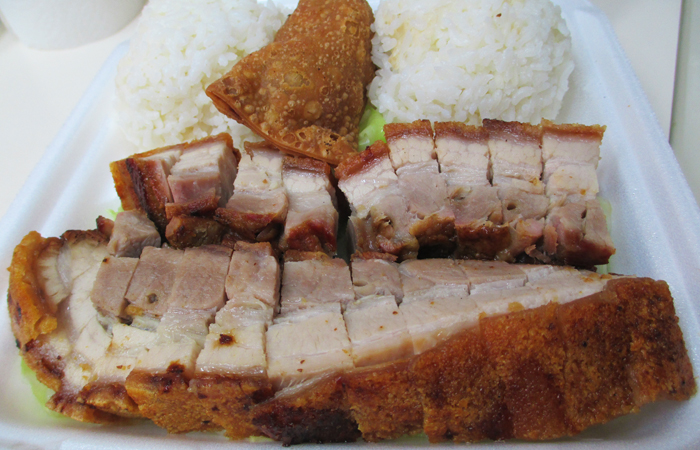 This hidden gem in Aiea is known for their roast pork and roast duck. While I highly recommend the crispy skin roast pork, be sure to grab a side order of their crispy gau gee (10 for $8.50). These mega sized gau gee are perfect finger food for the big game. Just a few of these and you'll feel like a nap.
Roast Duck Kitchen
99-115 Aiea Heights Dr.
808-486-0005
No. 4: Sashimi/poke platter, Maguro Brothers Hawaii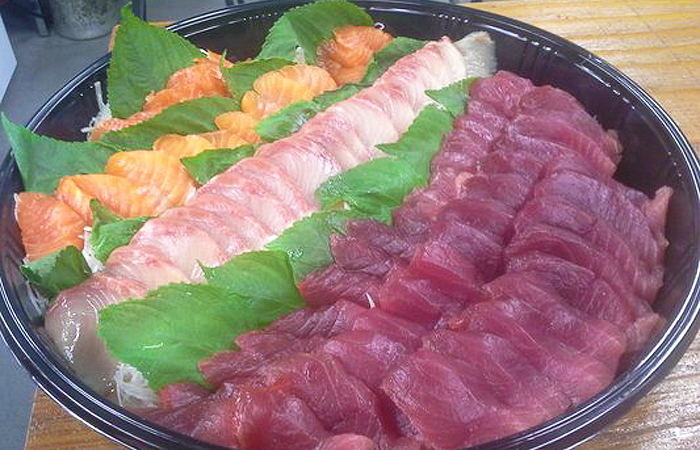 Tucked in the back of Chinatown's Kekaulike Market, Maguro Brothers serves up some of the freshest fish on the island. They do custom platters for parties so you can mix and match. This is my one-stop shop for poke, sashimi, hamachi collars and misoyaki salmon and butterfish.
Photo by Paul Chan
Maguro Brothers Hawaii
1039 Kekaulike St.
808-259-7100
No. 3: Pumpkin crunch, The Alley Restaurant Bar & Grill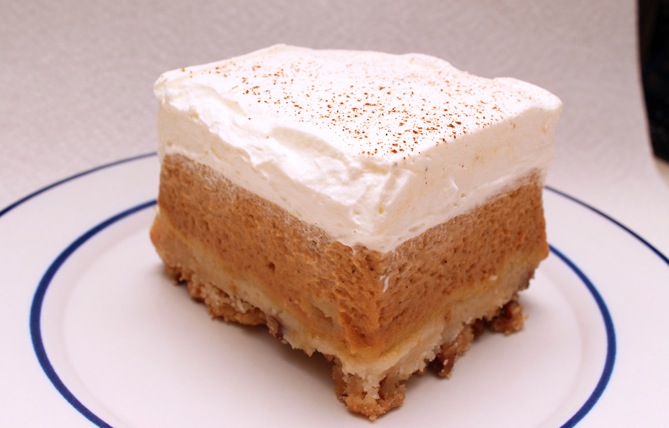 My dessert pick is the Alley's famous pumpkin crunch cake ($29.50). This is a classic and always a favorite at parties. The nutty crust delivers a perfect crunchy accompaniment to the silky pumpkin and whipped cream. Pumpkin crunch is one of those things you keep eating even when you're full.
The Alley Restaurant Bar & Grill
99-115 Aiea Heights Dr.
808-486-3499
No. 2: Drunken noodles, Rajanee Thai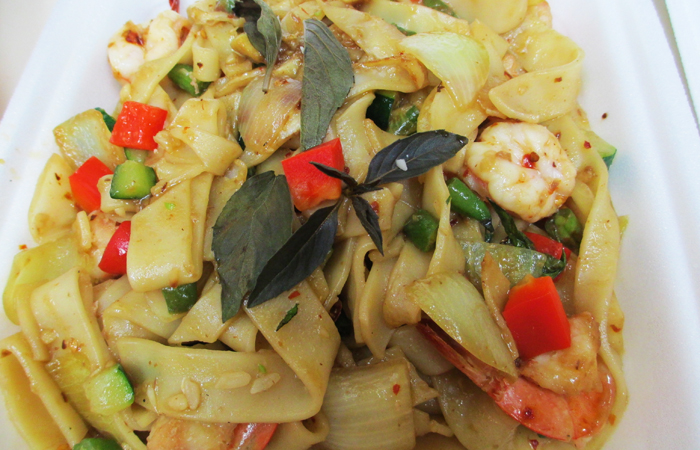 Someone always brings crappy chow mein or fried noodles to every Super Bowl party. Rajanee's drunken noodles ($9) kick things up several notches. The wide rice noodles are tossed with proteins and veggies and seasoned with shoyu, fish sauce and garlic. They're called drunken noodles because you're supposed to eat them while drinking. Sometimes Rajanee runs a special of drunken noodles topped with fried softshell crab.
Rajanee Thai
95-390 Kuahelani Ave.
808-853-4724
No. 1: Turkey tails, Alicia's Market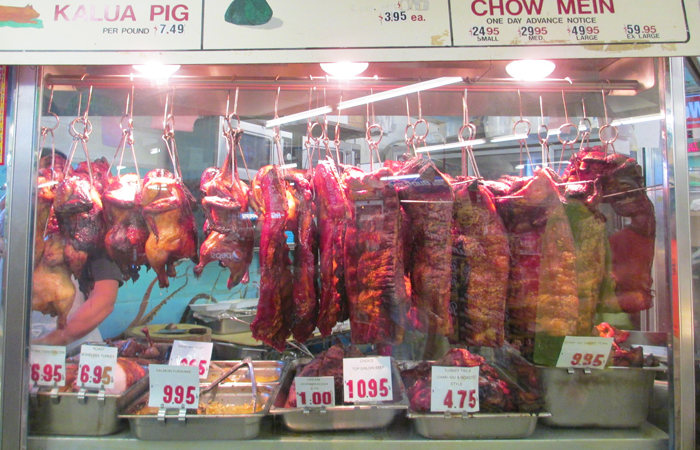 Everyone knows Alicia's Market for their poke and plate lunch combinations, but the hidden secret in plain view are the char siu turkey tails. At $4.50 per pound the price is right, but it's the deep, sweet char siu seasoning that lifts these above other turkey tails and makes them worthy of gnawing to the last scrap.
Alicia's Market
267 Mokauea St.
808-841-1921
Here's a full roundup of Our Top 5 picks.