Our Top 5: Post-workout meals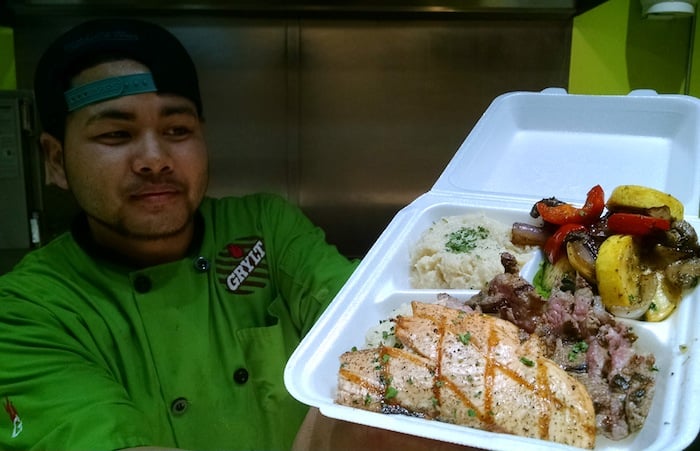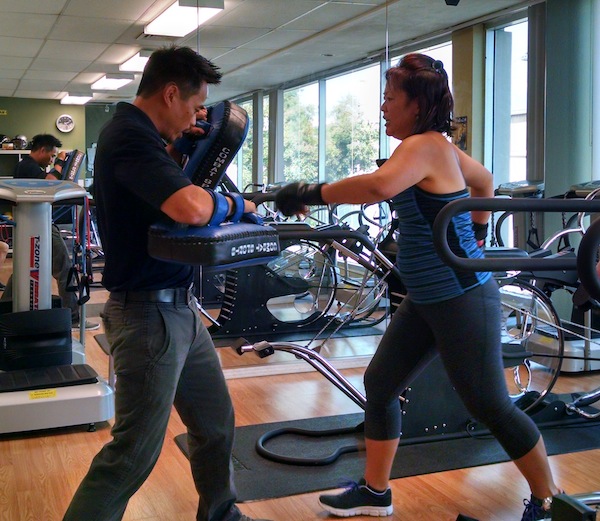 By Gilbert Ching
Practicing what I preach goes a long way in my job as a health and fitness trainer. In this line of work, leading by example helps motivate clients. So when people ask what I eat after a workout, I tell them that I like to prepare my own meals and eat clean and wholesome foods.
But for most people, especially those who are always on the go, I know this is not a realistic option. So here are some awesome places to go after a good run, hike, surf or gym session where you can top off all that hard work without throwing it out the window.
No. 5: Leahi Health Beverages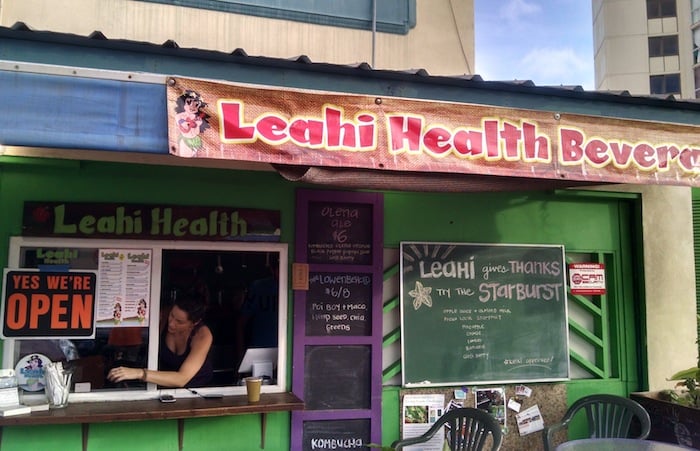 Leahi Health Beverages is perfect for when you're not looking to get a big meal in. The freshly made juices are a cooling recharge. Most are made with kombucha, which is a probiotic that helps boost detoxification, immunity, digestion and joint health.
I like the Poi Boy, which has kombucha, coconut milk, taro, banana, pineapple and honey all blended together for an intense mouthwatering experience. From the first sip, I could not pry my lips off that straw, it was so good. Go, go, go!
Leahi Health Beverages • 3441 Waialae Ave., Kaimuki • 808-388-4181
No. 4: Diamond Head Market & Grill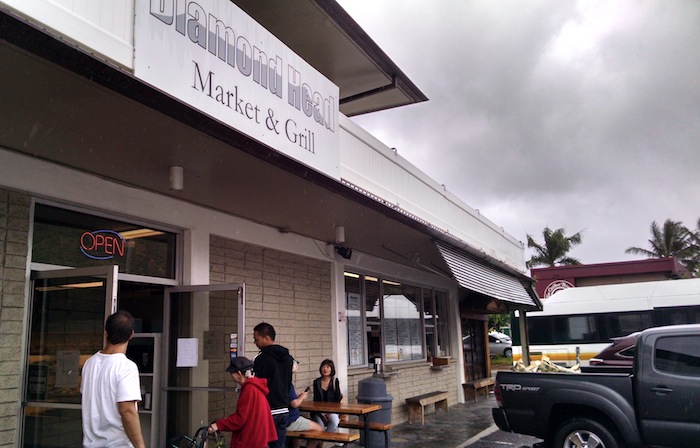 Diamond Head Market & Grill is always a favorite stop after a good workout. The market side is great for a quick grab and go. Just watch out, because the dessert section is tempting! The grill side has everything from a wasabi shoyu ahi salad to miso ginger salmon on brown rice. I ask for the sauce on the side so I can keep an eye on my servings. Portions are big here, so if you're on a weight loss program, make sure to portion out your meals before you dig in!
Diamond Head Market & Grill • 3158 Monsarrat Ave. • 808-732-0077
No. 3: Paina Cafe
My go-to place is Paina Café. Known for their poke bowls, Paina also offers great-tasting healthy plate lunches and salads, which is why it comes in as my No. 3 choice. I often get the plate lunch of grilled salmon on brown rice and spicy tuna with a side salad.
A lot of my clients go for the salmon nicoise salad, which comes with a hefty portion of mixed field greens, artichoke hearts, egg, asparagus, tomato, roasted red bell peppers, olives and red roasted potatoes. Talk about a power meal!
Paina Cafe • Ward Warehouse, 1200 Ala Moana Blvd. • 808-356-2829 • Koko Marina, 7192 Kalanianaole Hwy • 808-356-2829
No. 2: HiBlend Health Bar & Cafe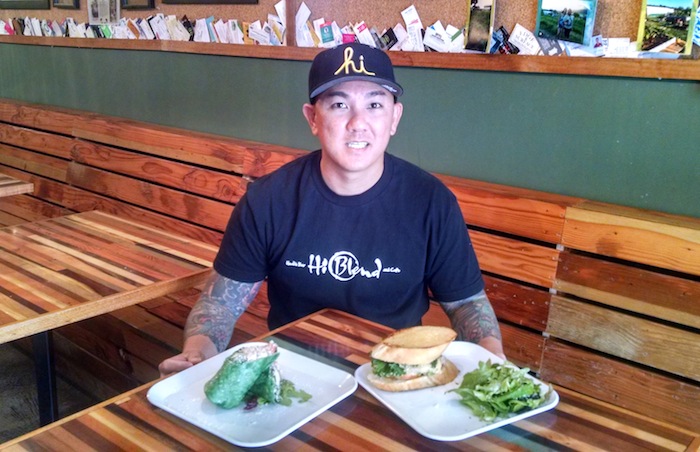 HiBlend is epic! Everything about this place is fresh, from their local coffee to their organic farm produce. Even the décor and overall feel are fresh. HiBlend also offers awesome dragon fruit and acai bowls, organic juices, shakes, salads and sandwiches.
Here, I like the baked ahi sandwich. It comes with tomato, avocado, pepper jack cheese and your choice of fresh-baked bread. There's a touch of organic aioli, with fresh greens on the side. Boom! This is hands down the best tuna sandwich I have ever had!
HiBlend Health Bar & Cafe • 661 Keeaumoku St. • 808-721-7303
No. 1: Grylt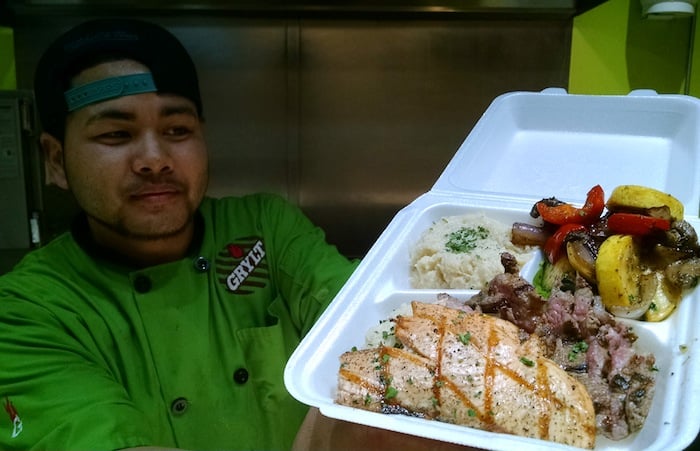 The place that to me comes closest to healthy and clean eating is Grylt. Menu choices include hormone-free proteins, and the wraps and salads are made with locally grown veggies.
Being that I'm all about power moves, I like their power meal surf and turf, which comes with grilled salmon and steak, greens or roasted veggies and an absolutely genius mashed cauliflower. Grylt is clean-eating heaven.
Grylt • Manoa Marketplace, 2764 Woodlawn Dr. • 808-988-7832 • Ala Moana Center, 1450 Ala Moana Blvd. • 808-951-7958 • Kahala Mall, 4211 Waialae Ave. • 808-734-7958