Our Top 5: Poke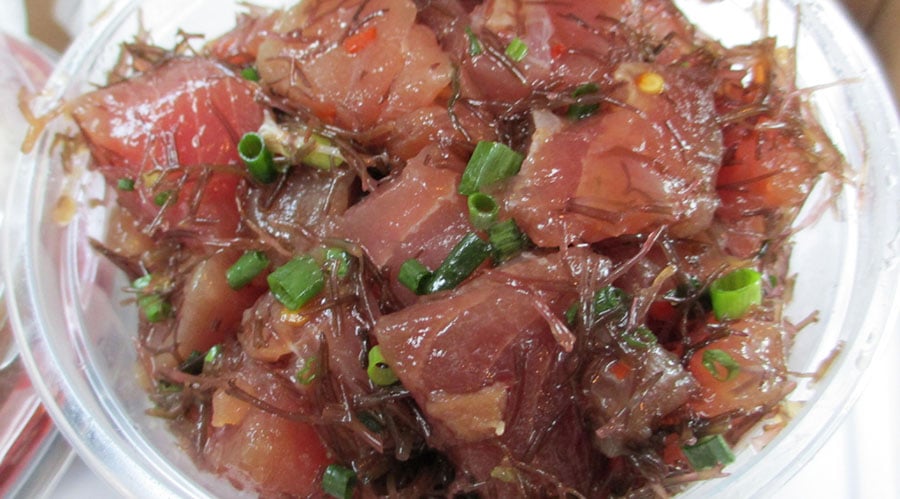 Nonstop Honolulu's new series, Our Top 5, kicks off today with Grant Shindo's five favorite poke. His picks may be surprising, but one thing's for sure, Grant does his research. A hard-core poke eater, he's sampled varieties from all ends of the island, and he's standing by his picks. Over the next several weeks, other Nonstop contributors will offer their Top 5 lists for everything from burgers to fried chicken to cocktails. We're not saying these are the Top 5 choices for everyone; they're just personal picks of foods we can't get enough of. We'd love it if you joined in the conversation and told us your Top 5s.
*****
I've been researching the art of poke for the last two decades of my life. Never settling on an all-time favorite, I continually try new preparations from different supermarkets, convenience stores and specialty seafood eateries.
After sampling dozens of variations, here are my five personal favorites.
Our Top 5: Poke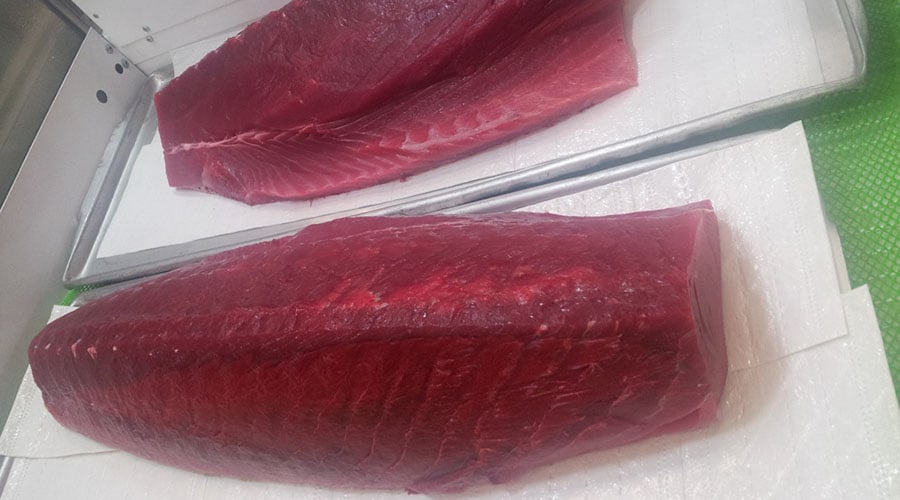 I'm a poke purist and love the use of ahi over any other fish. My Top 5 list has been compiled after years of intense poke research both in the field and in the lab. My criteria is pretty straightforward. I seek poke made with fresh auction fish, and I prefer cubes cut into pieces that offer the ideal ratio of sauce to fish (too large chunks can be bland, while too small pieces get mushy). But most importantly, I want poke that pops with flavor. Good texture is important (crunch, for instance, is really appealing), and the flavor of the sauce must stand out.
No. 5: Alicia's Market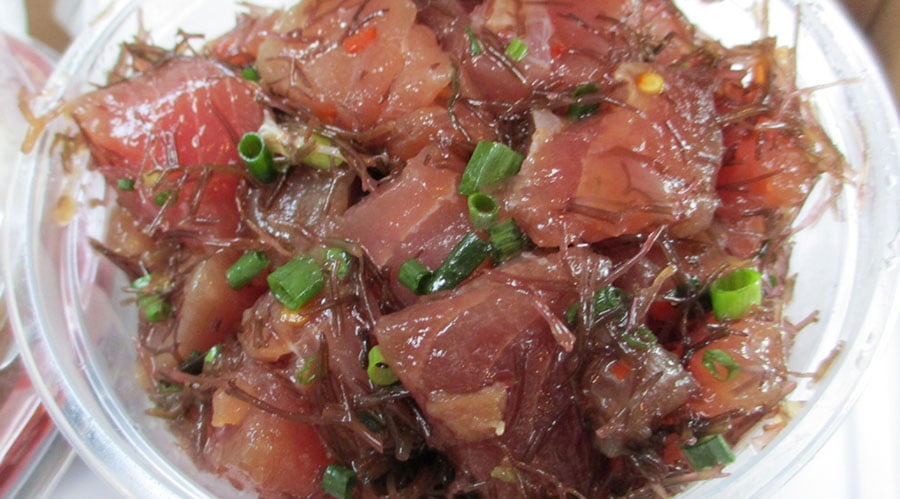 Tucked in Kalihi, Alicia's Market is a popular spot for ahi limu poke to those in the know. The fish is super fresh and resonates with the salty crunch of ogo and green onions. This polk has the perfect amount of salt and is perfect to eat without rice.
Alicia's Market
267 Mokauea St.
808-841-1921
No. 4: Corner Cafe and Bar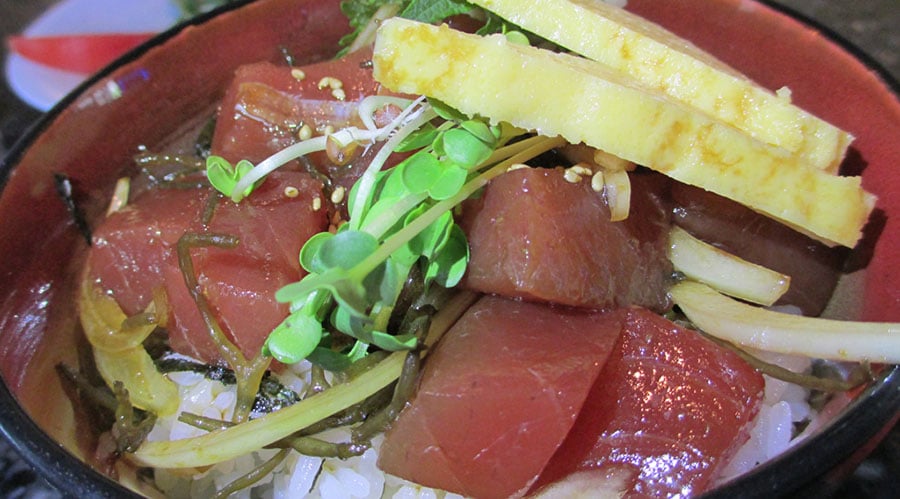 A newcomer to the Downtown food scene, Corner Cafe and Bar on King Street makes an incredibly ono shoyu ahi poke. Slightly sweet, the addition of onions, limu, kaiware and shiso brings the poke together. The cubes are generously sliced and are melt-in-your-mouth tender.
Corner Cafe and Bar
69 N. King St.
808-537-2222
No. 3: Local Cravings
Another newcomer, Local Cravings makes an amazing shoyu ahi poke with green onion, ogo and limu. I recently experienced this poke, and I now crave it. Chunks of ahi are cut in small pieces, giving each bite more surface area for the amazing sauce to cling to. My friend Olena Heu and I stood quietly in the corner sharing a bowl of the ahi poke, and we each ended up getting extra bowls before leaving.
Local Cravings is located inside the City Square Shopping Center in the Dillingham area. They'll soon be moving next to Kalihi Pet Center.
Local Cravings
1199 Dillingham Blvd.
808-383-3627
No. 2: Tanioka's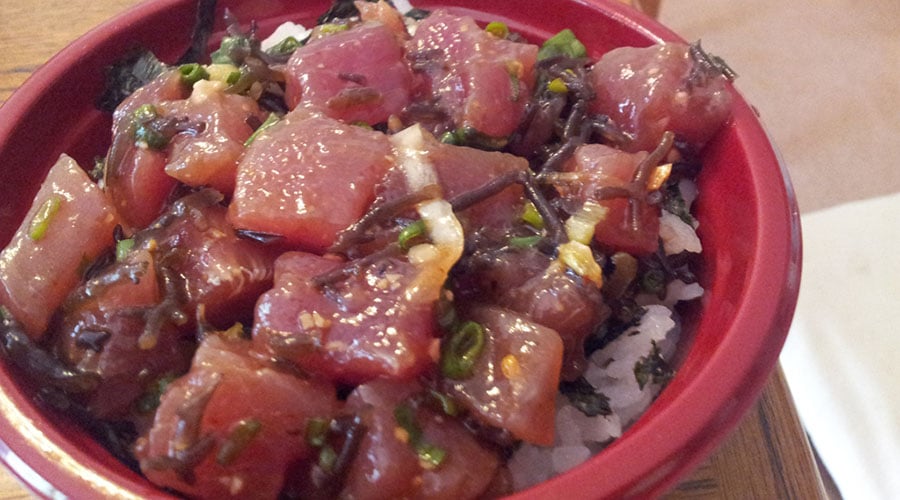 Tanioka's ahi limu poke is a staple to any West Oahuan. Generous crunchy pieces of limu make this the second best poke in my book. The right balance of crunch from limu and onions accentuate the fresh ahi cubes. I enjoy this treat atop a bed of sushi rice. It's perfect for a summertime snack.
Tanioka's Seafoods and Catering
94-903 Farrington Highway, Waipahu
808-671-3779
No. 1: Da Pokeman Fish Market
The poke taking the top spot is from a little known hole-in-the-wall in Wahiawa, right off of Kamehameha Highway. Da Pokeman makes fresh poke and Hawaiian food Monday through Saturday. They make my favorite kind of poke, ahi limu, better than anyone else, but there's one kind of poke that's clearly superior to the rest.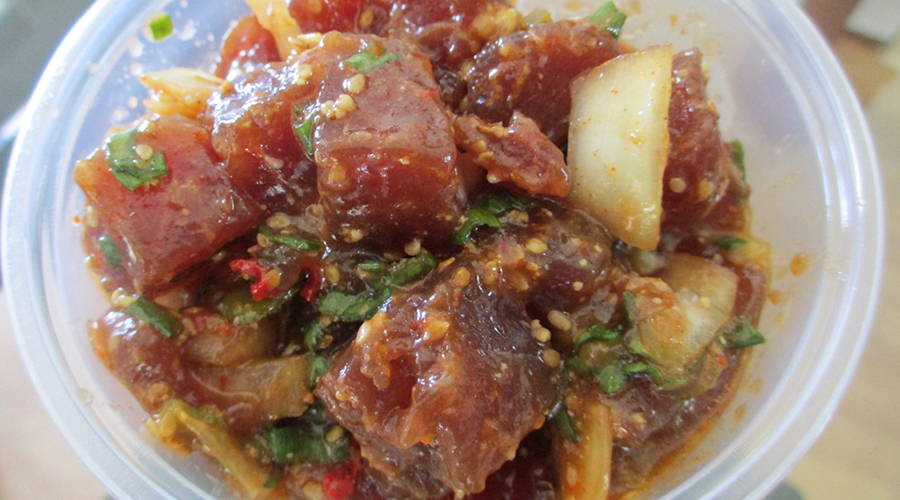 Da Pokeman's kim chee poke is exceptional. The diced kim chee adds a nice heat and a flavorful zing. The textures of the tender ahi chunks, firm and crunchy kim chee and nutty sesame seeds are a party for your palate. Heavy on the sauce, my top poke bursts with flavor. I can sit down to an entire pound to myself any day of the week!
Da Pokeman Fish Market
36 North Kamehameha Highway, Wahiawa
808-622-4629