Our Top 5: Hilo lunch spots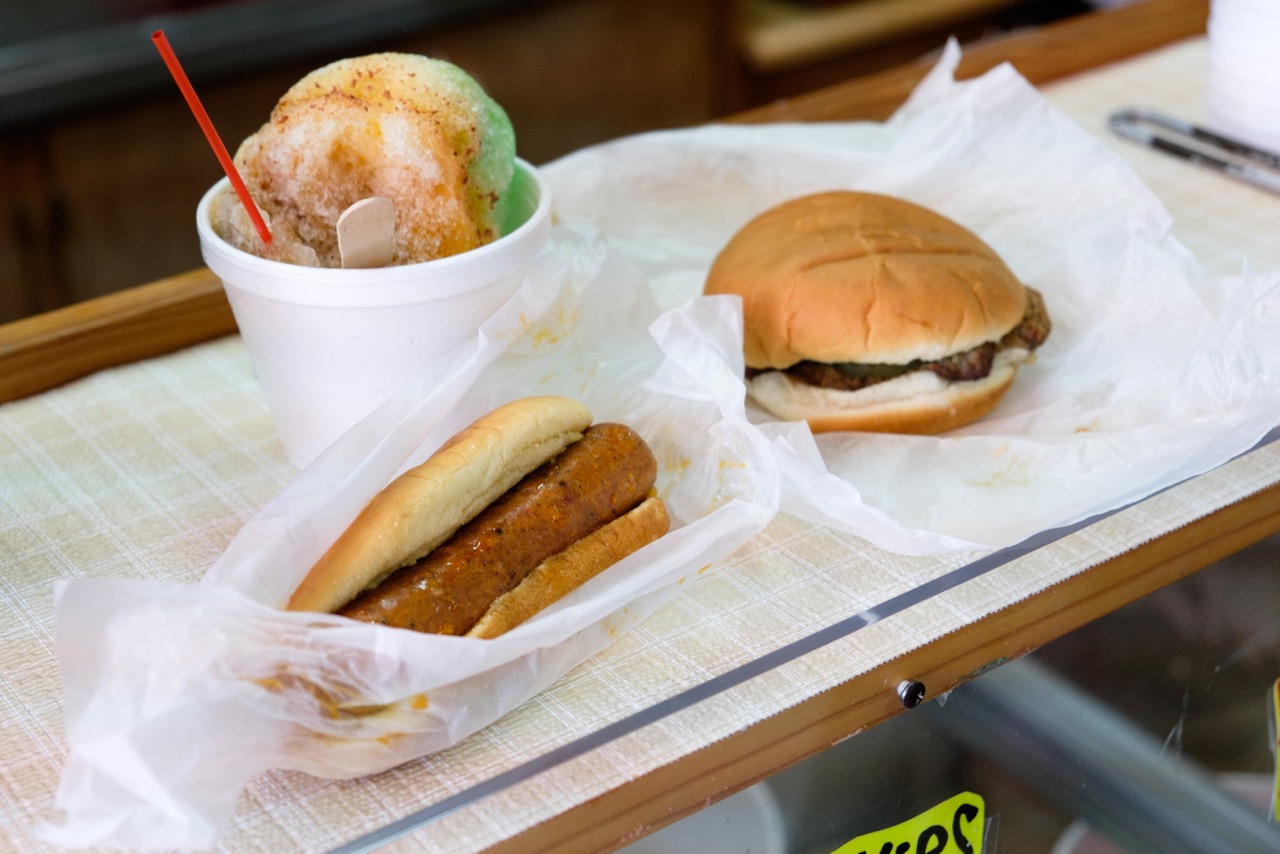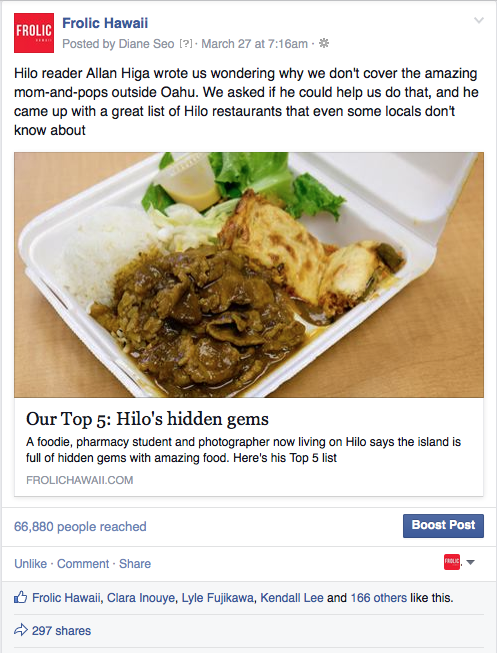 Editors note: Last week, we posted Our Top 5: Hilo's hidden gems by foodie/photographer/pharmacy student Allan Higa, a first-time contributor to Frolic Hawaii. We knew the post would have appeal, but we were blown away by the reaction: 3.9K Facebook likes on the post (our highest ever for a Frolic story), and 297 shares on the Facebook post, which reached nearly 67K people. Not bad for a blogger's debut! So with the Merrie Monarch Festival starting Sunday, we asked Allan to offer up more insight to Hilo's foodie scene, and he quickly turned around this list of his favorite lunch spots.
By Allan Higa
Maybe you're in Hilo for Merrie Monarch, but forgot to put your order in for a Cuban sandwich at Aloha Mondays. Don't make the same mistake next week, but yet, you don't have to wander Hilo aimlessly relying on questionable Yelp reviews. Here are a few more places to have lunch while you wait for the festivities to begin. Whereas my last post was the absolute best without sacrifice, this list covers my everyday go-to spots when I need a quick bite without sacrificing on taste. Keep in mind that nearly every place on this list is a hole-in-the-wall with no seating, and don't forget the plastic bag ban applies to Hilo restaurants, so bring a box or bag to carry it out.
No. 5: Puka Puka Kitchen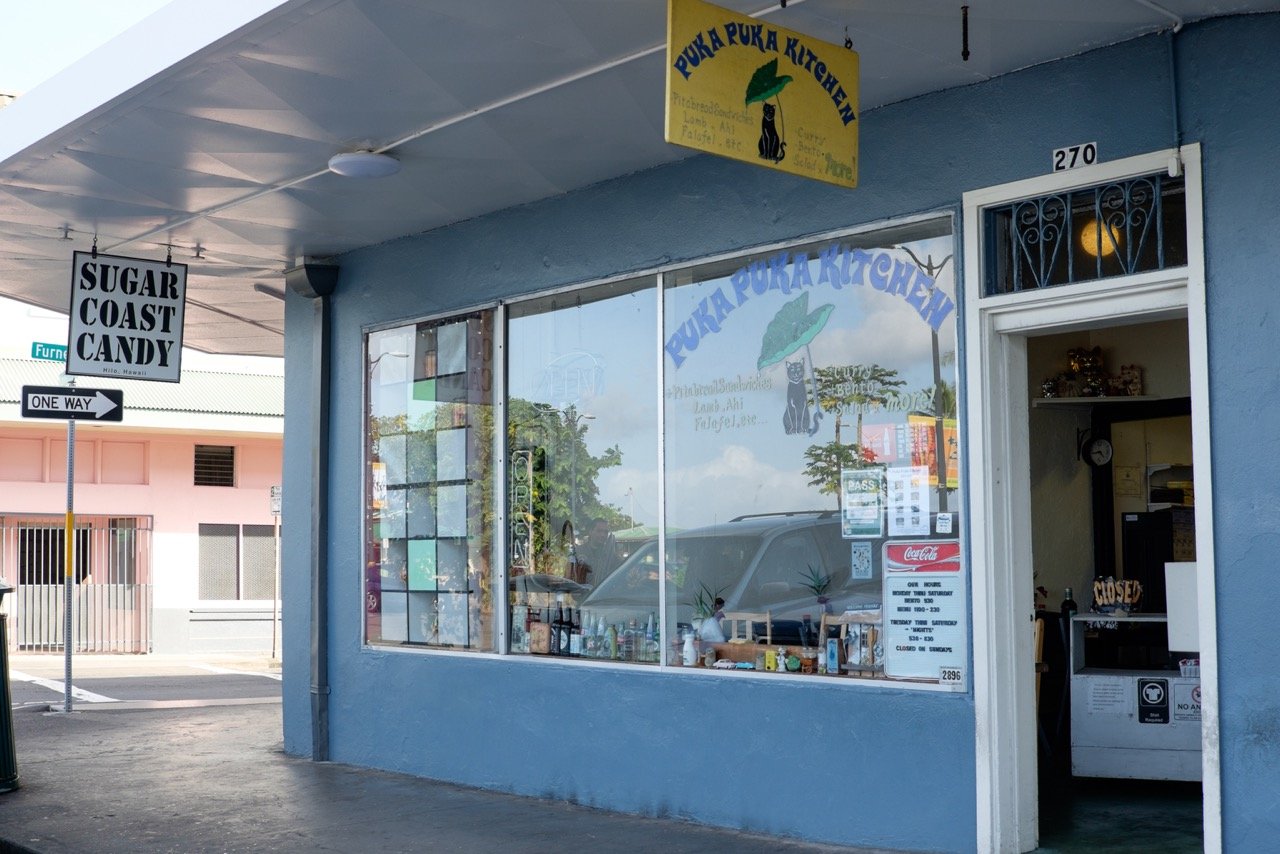 I've been sitting here trying to figure out how to explain what Puka Puka serves. It's not really local food; it's not Japanese; it's not any one thing. It's like the owners took their favorite things to eat and put it on the menu. With dishes like chicken katsu, a fried seafood plate and even sautéed lamb, you can see why it's difficult to classify this place. Dishes come with an amazing sautéed garlic rice, which almost steals the show from the main entree. If you can't decide, the lamb is amazing, but be warned that the flavor is intense. Just like in the picture, be careful or it'll be closed when you go. They have small windows of opportunity (lunch until 2:30 p.m. Monday-Saturday, 5:30-8:30 p.m. Thursday and Friday), so time it perfectly. Also keep in mind that with a name like Puka Puka, seating is limited so take-out might be your best option.
270 Kamehameha Ave., 808-933-2121
No. 4: Short n Sweet Bakery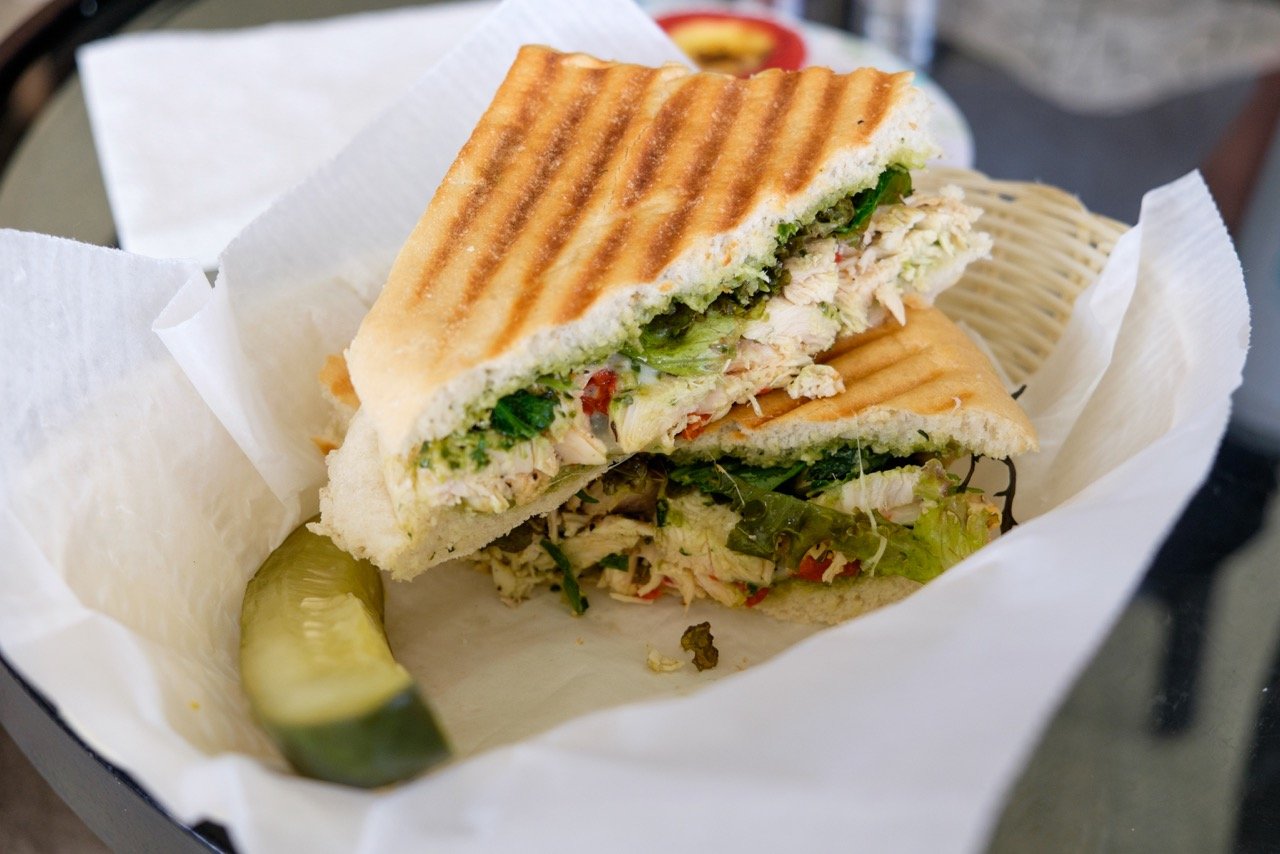 If you're in Hilo and the laid-back, quiet rural town life has you missing trendy restaurants in bigger cities, stop here. From red velvet cupcakes with creme brûlée in the center, POG cake, to even homemade marshmallows, there's something for everyone. I personally don't have a sweet tooth, so I mainly stop here for the panini. The herb-roasted chicken breast is good for a lighter lunch, but meat lovers might want to indulge in the Classic (spicy Italian ham, basil, olive tapenade and mozzarella). There's also usually a good selection of gluten-free deserts. I pick them up for a friend every time I stop in.
374 Kinoole St., 808-935-4446
No. 3: Kawate Seed Shop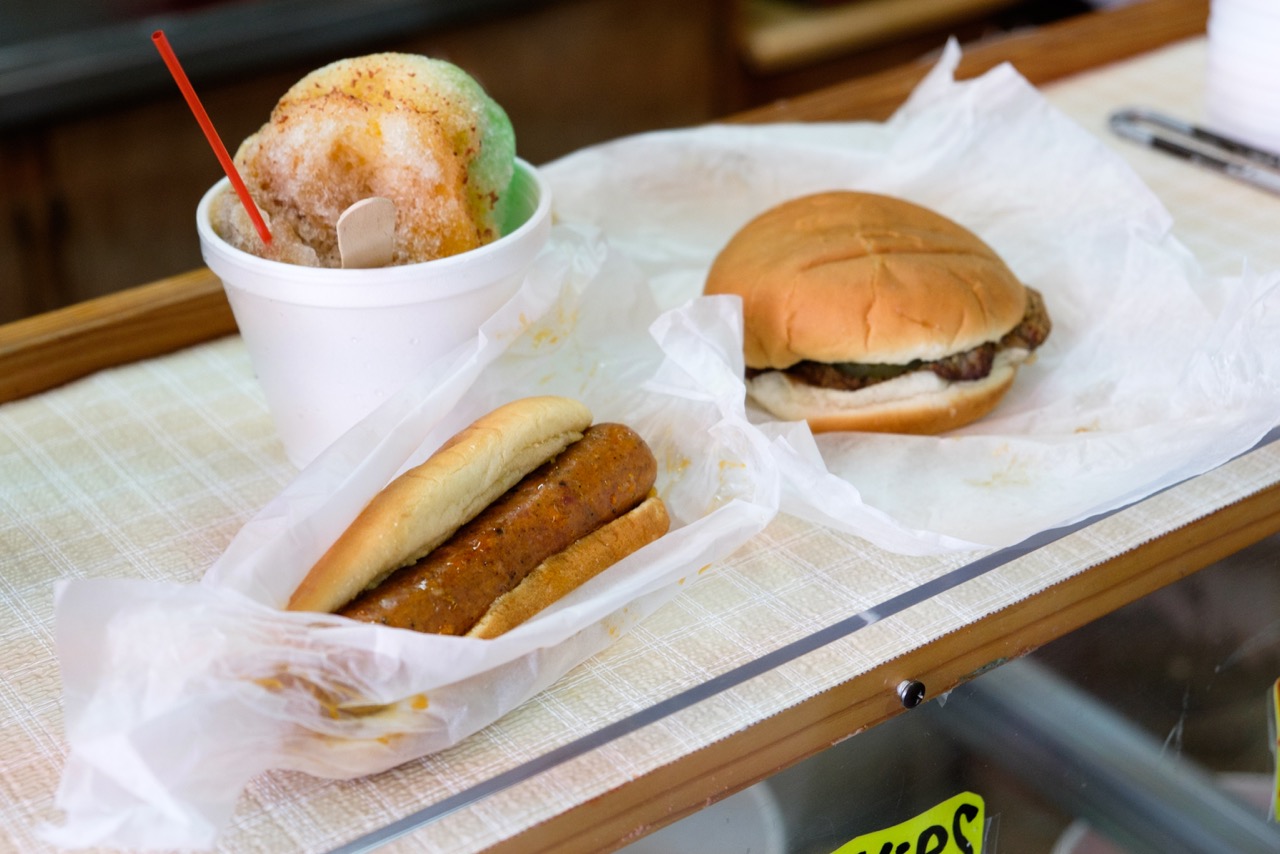 I'll be honest and say this isn't a truly lunch place; it's more "crack seed shop meets high school concession stand." Nevertheless, if you want to experience true creations only found in Hilo, stop in for the gravy burger, Portuguese sausage hot dog and shave ice. Hilo people will get mad I'm not saying ice shave, but Kawate's sign says shave ice and I'm sticking with it. The gravy burger is unique in that it tastes like they make their own patties and it's extremely soft, but in a good way. The must-try flavor for shave ice is lemon peel; it tastes just like the crack seed.
1990 Kinoole St., 808-959-8313
No. 2: Pete's Belly Bustazs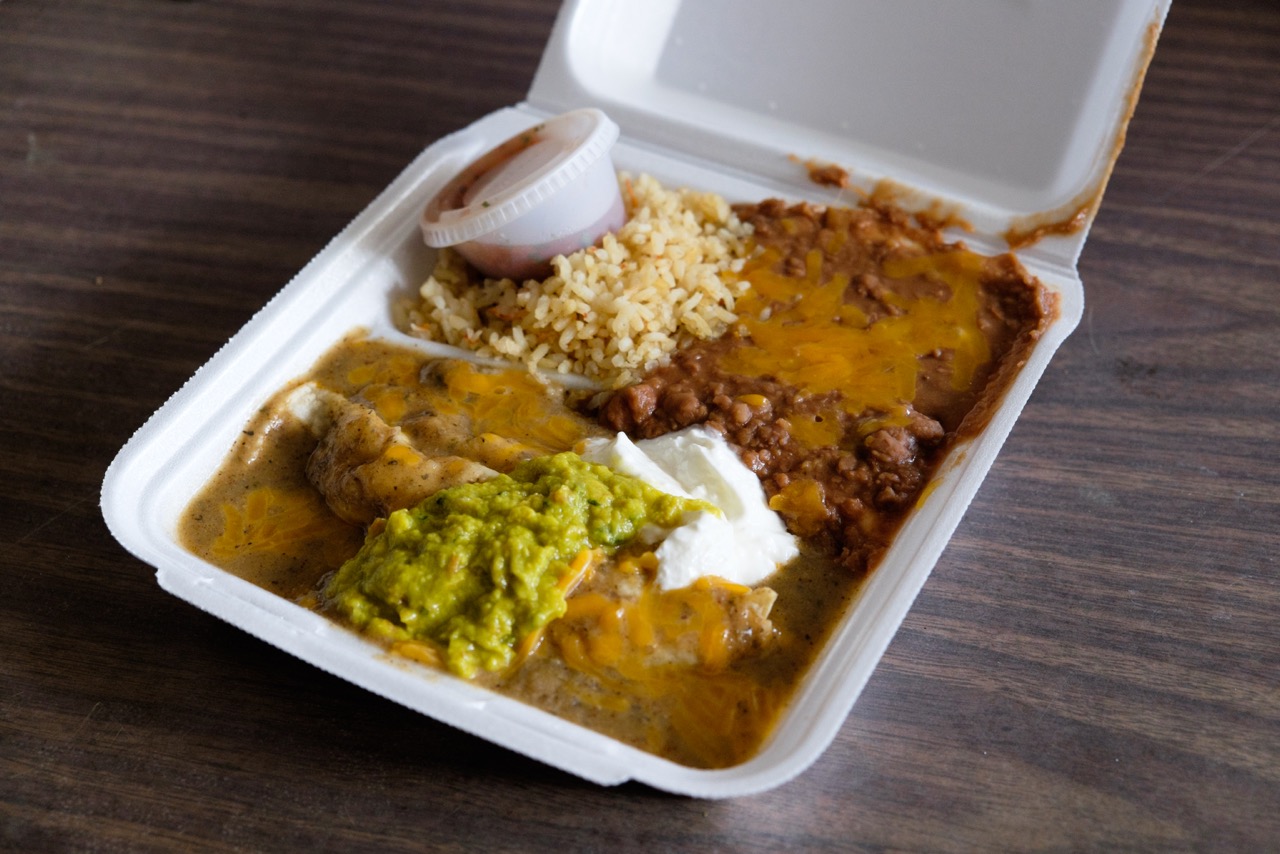 This is another shop that defines hole-in-the-wall. This will be the hardest one for tourists to find because it's in a medical building above Downtown Hilo, but finding it will surely be worth the effort. They serve the local favorites like loco moco, but the magic is in their Mexican dishes. I know no one agrees on what is good Mexican food, but Pete's puts its own twist with a enchilada sauce that's not Mexican, but somehow local in flavor. They don't try to make it completely authentic, and that's what makes it great. Don't forget to take home the famous salsa.
82 Puuhonu Place, 808-969-9505
No. 1: Sombat's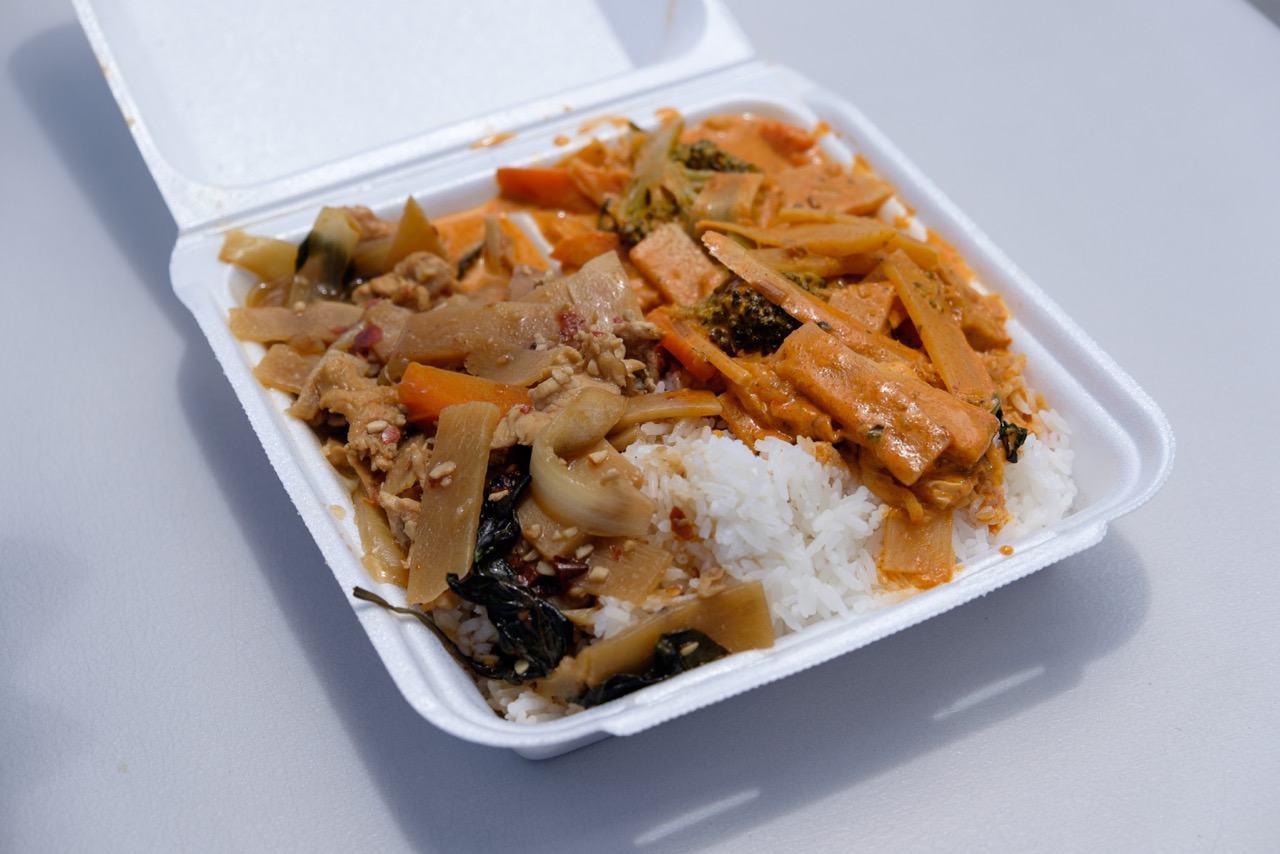 If you've been to Hilo you've probably gone to Ken's Pancake House, just because it's one of those things you have to say you did. Even the Rock tried to go last week, but it was closed. Had he known about Sombat's he might have forgotten all about Ken's. Although the sit-down menu is a little on the pricier side, the lunch specials are always worth the trip. They alternate what's on the warmers each day to keep it new, but favorites can always be specially made at the plate lunch price as well. My favorites are definitely the red and green curries. Do yourself a favor and order one of her tapioca desserts as well.
88 Kanoelehua Ave., 808-969-9336