Our Top 5: The Best Crab-tastic Dishes on O'ahu
Here's our National Crab Day salute to the sweet crustacean.
March 9 is National Crab Day, though in my opinion every day should be crab appreciation day. Since it would be shellfish to keep our top crab dishes a secret, we've rounded them up here: Our Top 5 dishes you'll want to "crab" a bite of!
Best Japanese: Crab bowl at Take's Fish Market, $10.50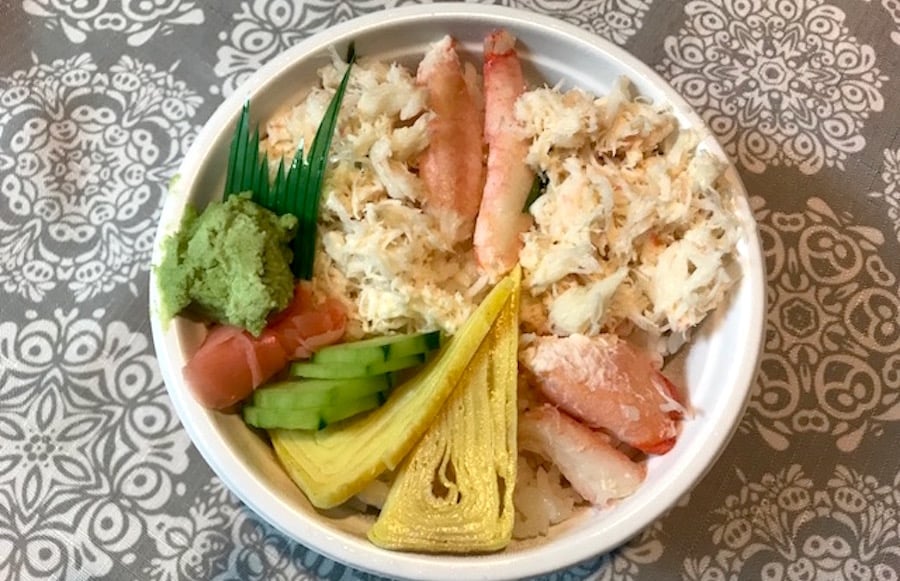 Tucked inside Moanalua 99 (formerly known as 99 Ranch Market), this mom-and-pop counter serves up some of the freshest crab on the island. Owner Taketoshi Gibo is famously demanding—if nothing meets his standards at Honolulu's fish auction, he buys nothing.
For the made-to-order crab bowl, Take's seasons the shredded crabmeat with a light mayonnaise sauce that doesn't overpower its natural sweetness. Crab and perfectly prepared sushi rice, that's what you get, and it's the simple perfection that is addicting. Truly great value and one of O'ahu's hidden gems.
Tip: Call ahead to reserve your crab bowl, as they often sell out by midafternoon.
10 a.m.–5:30 p.m. Monday through Saturday, 1151 Mapunapuna St., Mapunapuna, (808) 834-8485.
Best American: Eggs Benedict at Herringbone brunch, $28
Topped with fresh king crab, caviar and uni, this is one of O'ahu's most indulgent eggs Benedicts. The juicy crab is complemented by a savory-sweet combo of sweetbread, bacon and briny caviar, while creamy uni adds umami and depth.
5–10 p.m. weekdays, 10:30 a.m.–10:30 p.m. with brunch 10:30 a.m.-2:30 p.m. Saturday and Sunday. 2330 Kalākaua Ave., Waikīkī, (808) 797-2435, herringboneeats.com/locations/waikiki. 
Best Italian (tied): Grancho e vodka at La Cucina, $29
Chef Don Truong mixes chunks of Dungeness crab into his vodka cream sauce and tosses it with homemade pasta. The crab flavor never gets lost in the creamy tomato sauce—it's the star of a dish so good that you'll be tipsy with crab!
5:30–9:30 p.m. Mon–Sat, Sunday closed. 725 Kap'iolani Blvd., (808) 593-2626, lacucinahawaii.com  
Best Italian (tied): King crab spaghettoni at Senia, $23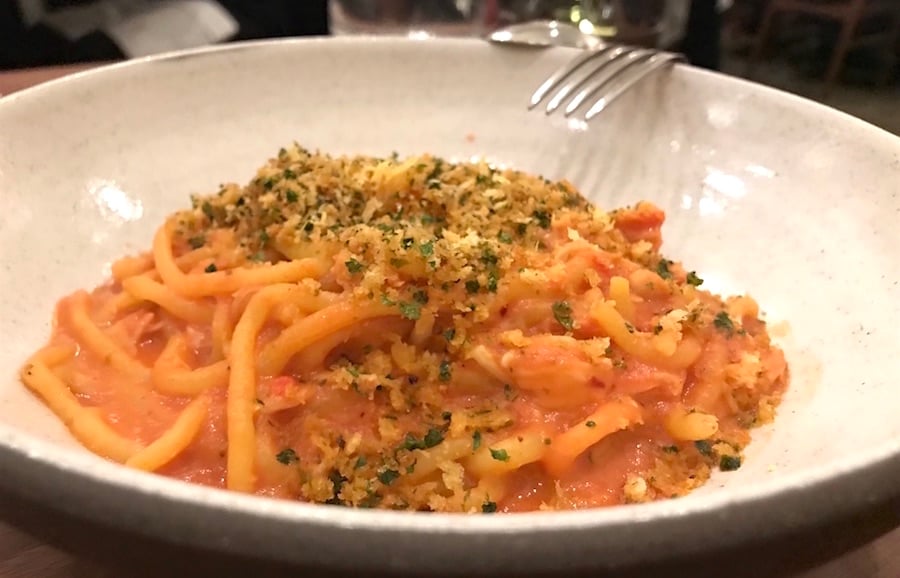 Don't let the simple appearance fool you. Unique to this dish is the Scandinavian king crab found along the Baltic Sea near Denmark. Unlike most king crab, this is freshly sourced, removing much of the traditional preservatives and allowing the natural sweet flavors of the crab to open up and permeate the dish. Handmade noodles and a flavorful tomato-based vodka sauce with chile flakes make for a unique twist on a great classic.
5:30–9:30 p.m. Monday and Saturday; 11 a.m. –2 p.m. and 5:30–9:30 p.m. Tuesday through Friday; Sunday closed 75 N. King St., Chinatown, (808) 200-5412, restaurantsenia.com
Best Chinese: Taishan-style crab at Kirin, $38 a pound
Though crab is often found on the menus of Chinese restaurants, Kirin in the Hyatt Regency Waikīkī Beach features one of the most unique versions around. The house special Dungeness crab is prepared Taishan style with seasonings like black bean, minced pork and egg. This tasty combination has me driving into Waikīkī at least once a month.
Tip: Spoon the leftover sauce onto a bowl of rice—it's practically another mouthwatering meal in itself!
11 a.m.-2 p.m. and 5–10 p.m. daily. 2424 Kalākaua Ave., Waikīkī, (808) 942-1888, kirinrestauranthawaii.com
Best salad: Crab cake salad at Nico's Pier 38, $12.95 lunch, $16 dinner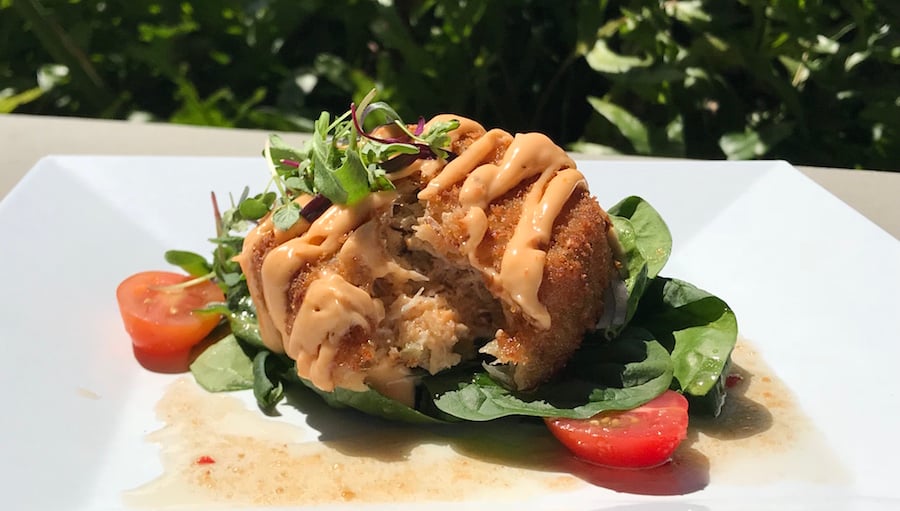 Oftentimes with crab cakes, it's easy for the crab to be overcooked or mushy from the egg and flour that bind the ingredients together. Nico's has perfected this dish: The light batter complements the fluffy texture of the crab, and the accompanying sun-dried tomato aioli and plum vinaigrette elevate the flavors. Served to go or as a dine-in order, this is the perfect way to fill any crab cake craving!
6:30 a.m.–9 p.m. Monday through Saturday, 10 a.m. – 9 p.m. Sunday. 1129 N. Nimitz Highway, Iwilei, (808) 540-1377, nicospier38.com