Our Top 5: Burgers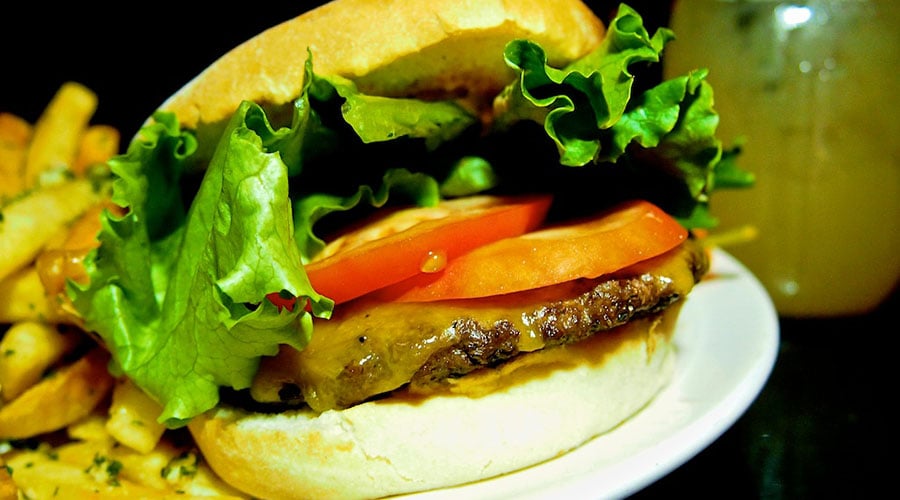 Who has the best burger in Honolulu? It's a debate that recently flared up, after The Whole Ox Deli, with new chef Justin Yu, revamped its burger and some foodies named it the island's best. For many, the matter simply comes down to comparing the old Whole Ox burger with the new one, however, my search for the best burger in town yielded some surprising results.
My ranking criteria was simple. They had to be all beef burgers, no blends of other meats. That stuff is great for meatloaf, but I was looking for classic burgers. And, of course, they had to taste good. Being a baker, I could go on for days about the qualities of the perfect hamburger bun, but for the sake of this list, it was acceptable as long as the the bun was properly toasted and didn't turn into complete mush while eating the burger.
Honorable Mention: Salt Bar & Kitchen's Kulana burger is a close sixth!
Here is my list of the top five burgers in Honolulu.
No. 5: Downbeat Diner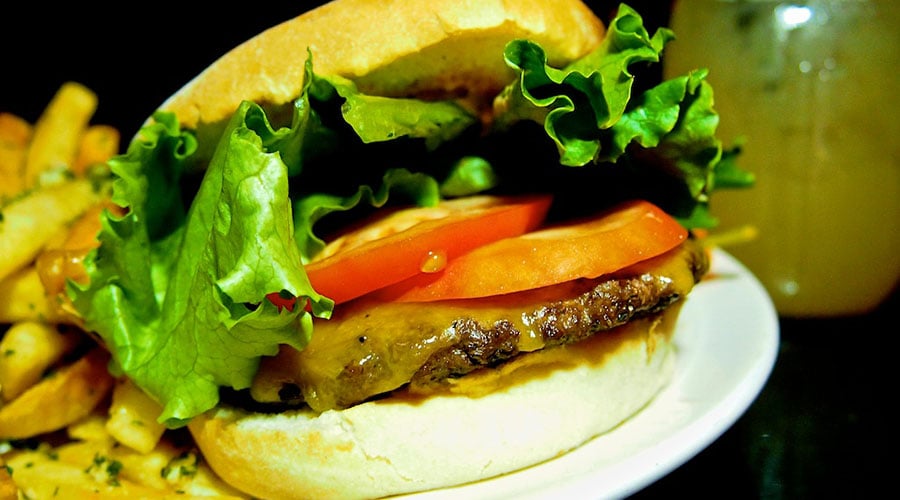 Whether before or after a night of drinking, Downbeat Diner's burger is a must during a night out in Chinatown.
Made with Big Island raised beef, this burger is great teriyaki or Western style with BBQ sauce, but I prefer the classic American with melted cheese.
Downbeat Diner
42 N. Hotel St.
808-533-2328
No. 4: Taste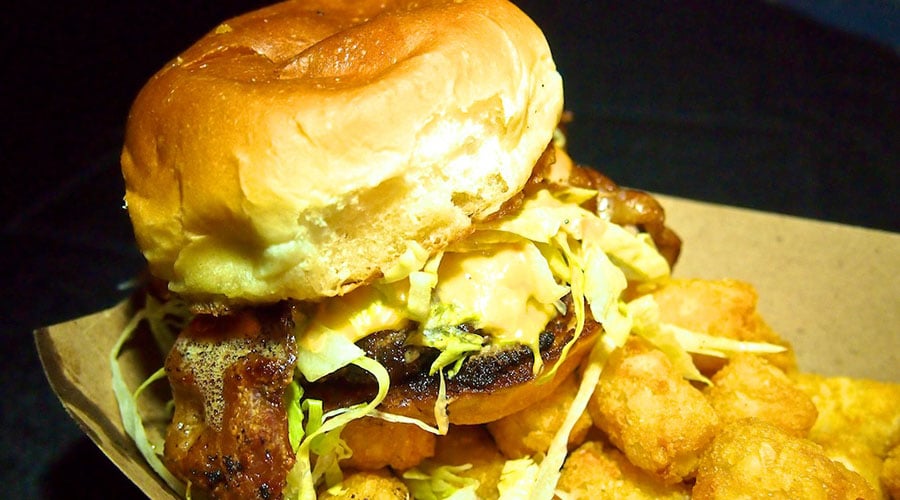 You have to keep a look out to find this burger because it's only occasionally available at chef Mark Noguchi's pop-up eatery, Taste, in Kaka'ako.
Also made with local beef, this burger is the smallest, in terms of weight, among the burgers on my list. However, it will still leave you satisfied.
Taste
667 Auahi St.
808-240-1096
No. 3: Pint and Jigger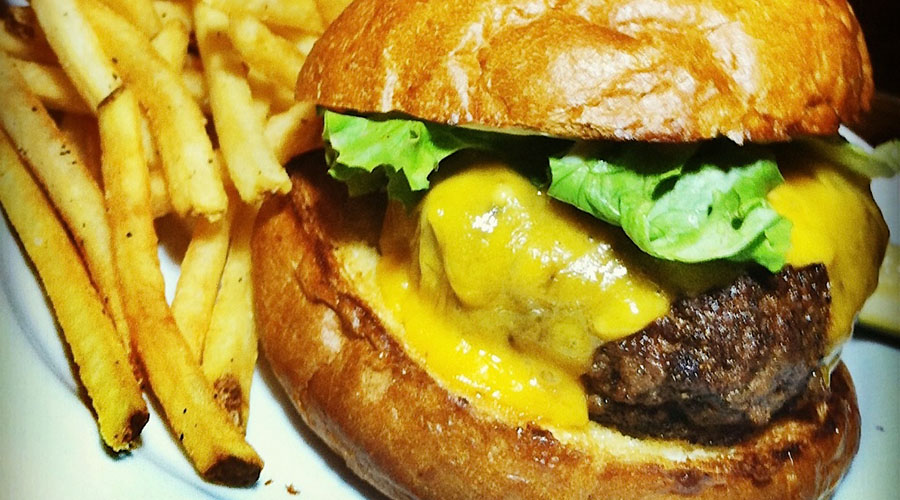 I enjoy a good pub burger with a frosty beer, which is why Pint + Jigger is one of my favorite watering holes.
Of the burgers on this list, this one has the finest grind (how much the meat is ground). Normally I prefer a much coarser grind, but the flavor of their preparation more than makes up for it.
Fitting into the pub theme, this burger is actually a black & tan (a layered beer drink with a dark stout floating on an ale). The hamburger meat is flavored with either an oatmeal stout or Guinness beer, and the cheese is melted, mixed with an ale and then allowed to set again in sheet pans.
When the two are combined, it creates a great pairing of hearty intense and sharp clean flavors, just like the drink that inspired it.
Pint + Jigger
1936 S. King St.
808-744-9593
No. 2: The Whole Ox Deli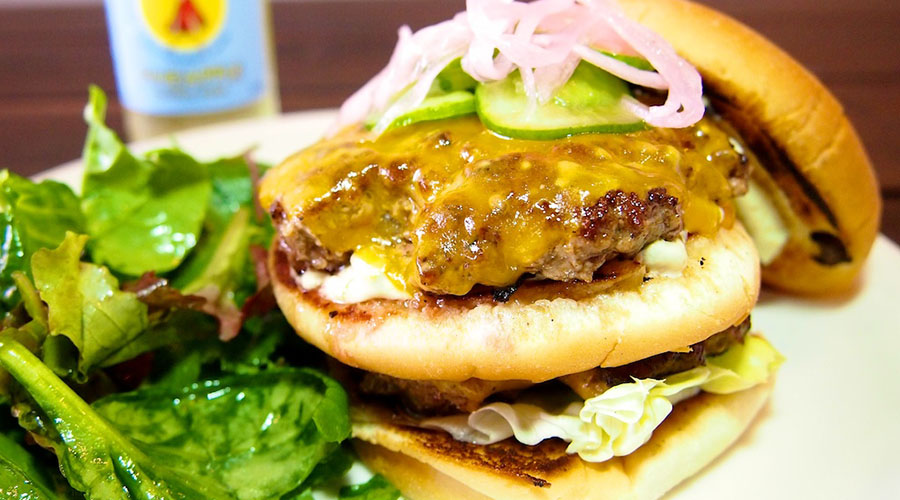 I knew this would be a controversial list because of the ongoing debate over which Whole Ox burger is better, the old one (crafted by former chef Robert McGee) or the new one (introduced by new chef Justin Yu).
Having eaten several of both burgers, I can say with confidence that although they are different, they are both equally good. The primary difference between the two is that the new burger lacks some of the decadence of its predecessor, which in my opinion is a good thing.
The old burger was amazing, but I couldn't eat more than one or two a month. It tasted great, but it was fatty and greasy and appealed to all the endorphin-inducing pleasure centers of the brain. So, part of the appeal was that it was a guilty pleasure.
The new burger is a lot leaner than the original (made from Kuahiwi beef from the Big Island). Despite comments by others about the size, weight wise, the two patties add up to more meat than what was in the original.
My favorite thing about both Whole Ox burgers is the grind. The meat is ground to a point where it just barely holds together and easily breaks apart when you take a bite.
The Whole Ox
327 Keawe St.
808-699-6328
No. 1: Morning Glass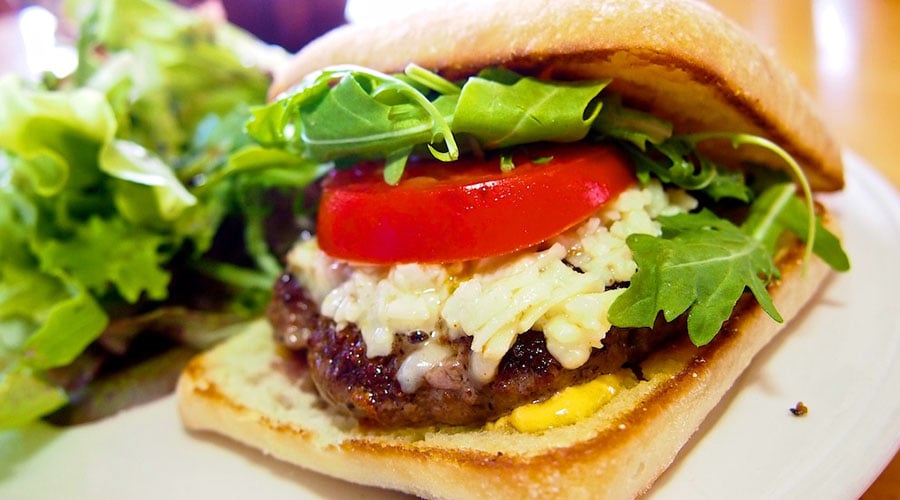 If you asked me who had the best burger in town three months ago, I would say hands down that it was Whole Ox, which is why my pick for the best burger in Honolulu is surprising even to me. Going into this list, I was going back and forth between Pint + Jigger and Whole Ox over who would get the top spot, but a chance meeting completely blew my preconceptions out of the water.
While at Downbeat Diner getting burger photos for this list, I ran into my friend, Ginger. When I shared my list with her, she said her favorite burger in town wasn't even on my list. She directed me to Morning Glass Cafe in Manoa. I was skeptical, but I went anyway, and she was right.
This burger is made from grass-fed, Kulana beef and is served with spicy mayo, baby arugula and a choice of cheddar, gruyere or provolone. It's juicy and well seasoned with shredded cheese instead of sliced cheese, which allows for some caramelization during cooking. Unfortunately, Morning Glass only serves its burger on the weekends, but it is well worth fighting the breakfast crowds to have it.
Morning Glass
2955 E. Manoa Road
808-744-8404
Our Top 5 archive
Our Top 5: Poke (by Grant Shindo)