Our Top 5: BLT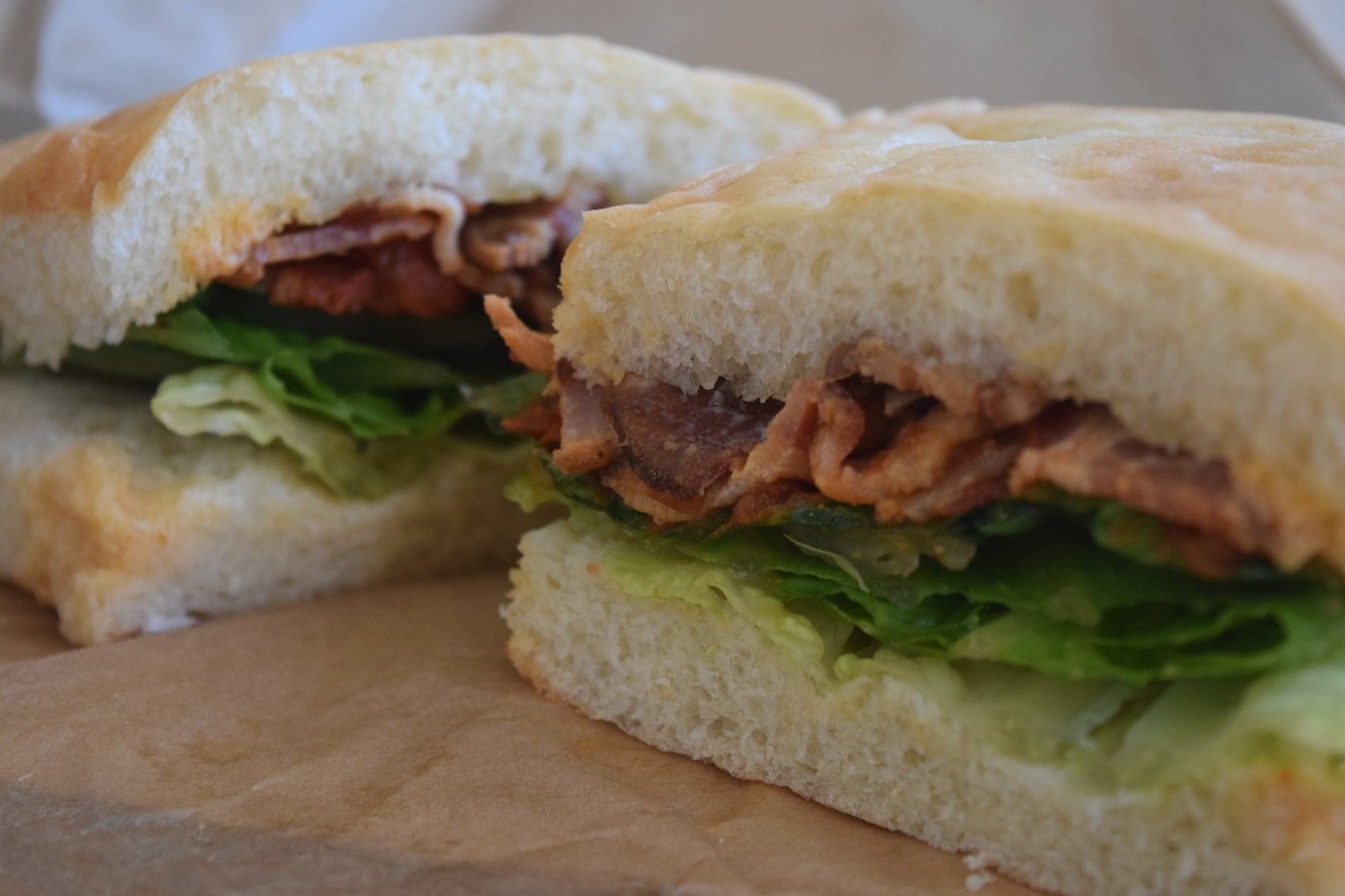 They say if a cook can't prepare eggs well, he or she won't make good food. That's how I feel about BLTs. It's a fairly easy sandwich to make, and if a place can't do it right, why would I trust anything else it turns out?
My love for BLTs stems from childhood. For whatever reason, at a young age, I took a liking to this classic sandwich, and it became a joke in my family how I would always order it. Earlier this year, I ended a two-year, meat-eating hiatus, and I almost broke into tears when I sunk my teeth into a fresh, crispy, bacon-filled sandwich.
The sandwich may be comprised of just three main ingredients — bacon, lettuce and tomato — but I can easily distinguish a good sandwich from a mediocre one. For one thing, the bread has to hold everything together, since it can change the overall texture, either giving it a refreshing crunch or becoming a soppy sponge that's overwhelmed by the sandwich's juices.
But really, for me, it's all about the bacon. Don't expect me to be happy with one or two wilting pieces. A BLT will only stand out if there's a generous heaping of crisp bacon. With that said, here are my favorites around town:
Fresh Café Downtown
Picture 1 of 5
The new Fresh Café on Nuuanu Avenue serves one of the best proportioned BLATs ($7.95) I've tried. Although there's nothing wrong with a traditional BLAT, I'm always looking for something a little different that makes a return trip a must. Fresh Café adds yellow mustard to its sandwich that softens the toasted, crunchy multigrain bread.
Fresh Café Downtown
1111 Nuuanu Ave.
808-953-7374
More Our Top 5
See our full roundup with more Our Top 5 picks