Our Top 5: Acai bowl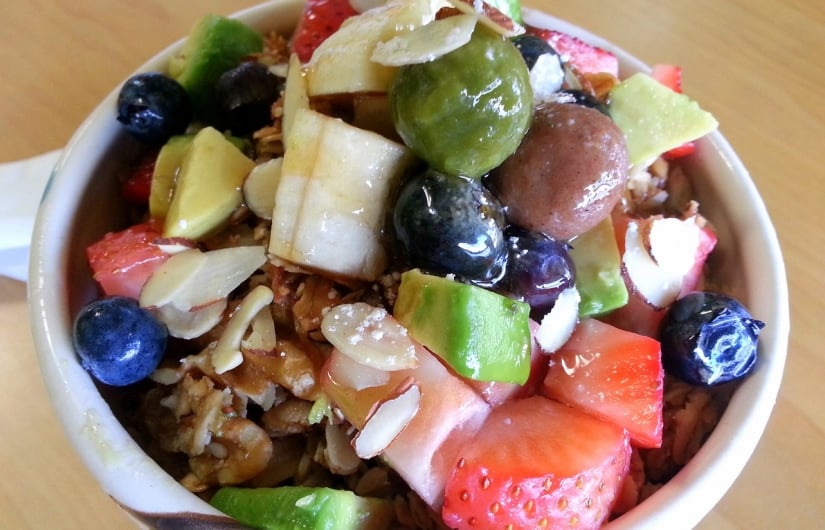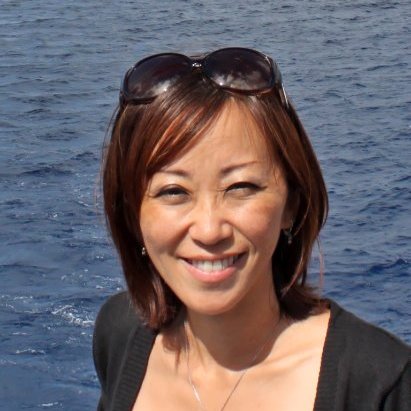 By Ritsuko Kukonu
Am I the first Japanese writer to write an article for Frolic Hawaii in Japanese? When Frolic asked me to write in Japanese, I was like, "What? In Japanese for Frolic? Are you for real?" My husband and I own and manage a popular Hawaii information website POOHKOHAWAII.COM for the Japanese market (it started from a blog a decade ago). Our followers check out all kinds of restaurant/dining info on our site before visiting Hawaii.
The first thing that came to my mind when choosing a Top 5 list was acai bowl. It's what Japanese tourists always want to try when they come to Hawaii, since a lot of guide books feature them. There are some places in Japan that serve acai bowls, but Japanese tourists want to eat real acai bowls in Hawaii, even though the acai bowl actually originated in Brazil. It's been a big hit here, and now it's one of the staple breakfast items at many restaurants. When considering which acai bowls to choose, I considered the quality of ingredients and the flavor of the acai.
Here are my five favorites. It was so hard to rank them!
No. 5: Ailana Shave Ice
Picture 1 of 5
Ailana's acai bowl stands out from others because of its toppings. Along with standards such as blueberries and strawberries, Ailana's acai bowl includes almonds, avocado and mochi balls (matcha and cinnamon flavors). The price for this portion, $7.25 for a small, is also pretty reasonable.
Ailana Shave Ice
1430 Kona St.
808-955-8881
シェイブアイスのお店で、アサイボウルが美味しいと聞いていたので、数ヶ月前初めて食べてみました。ここのアサイボウルはとにかくトッピングがすごい!ブルーベリーやストロベリーなど通常トッピングに加えてアーモンド、アボカド、そしてモチボールまで($7.25)。豪華三昧。この量で値段設定もリーズナブルでコスパ良し。このお店は、私が定期的に記事を書いている日本語オンラインサイトでも、レコメンドさせていただきました。
***
Starting from a blog, Ritsuko Kukonu, the founder of POOHKO HAWAII, launched her official website POOHKOHAWAII.COM in 2007. She is one of the first Japanese bloggers in Hawaii. Along with her husband and business partner, Robert Kukonu, she has a business that provides PR/marketing, advertising, business coordination, consulting and translation.
ローカルの情報サイト「フローリック・ハワイ」に日本語で記事を書くライターは、私が最初ではないでしょうか。この話が来た時に、「え?フローリックが日本語で記事を書けって?」と思いました。私自身、「プーコのハワイサイト」(POOHKOHAWAII.COM)という日本人向けハワイ情報サイトをほぼ10年ほど運営しており(最初は普通のブログ)、私の日本人フォロアーさんたちが私のサイトからレストラン・グルメ情報をよく読んでくれています。
今回ゲストライターとしてトップ5を選ぶに当って、最初に思いついたのは「アサイボウル」でした。アサイボウルは、日本人観光客がハワイに来ると必ずと言っていいほど食べたがる食べ物。現在では日本にもありますが、やはり本場ハワイで食べたいと言うのが彼らの本音。アサイボウルの発祥地はブラジル。しかしハワイで大人気となり、今ではレストランの朝食メニューには欠かせません。私が今までアサイボウルを食べて来た中で、自分が気に入ったものを5つ選びましたので、ご紹介したいと思います。それにしても、2−5位を決めるのが難しかった〜(泣)。 今回のランク付けは、アサイそのものの質と味に基づいて行いました。
POOHKO HAWAII のリツコ・クコヌは、2003年にブログ『プーコのハワイ生活』をスタート。2007年には公式ハワイ情報サイト『プーコのハワイサイト』(POOHKOHAWAII.COM) を開設。ハワイで最初の日本人ブロガーの1人。夫でビジネスパートナーであるロバートと会社を設立し、現在はPR/マーケティング、広告、現地コーディネート、コンサルティング、翻訳を手がけている。