Our hood: Pearl City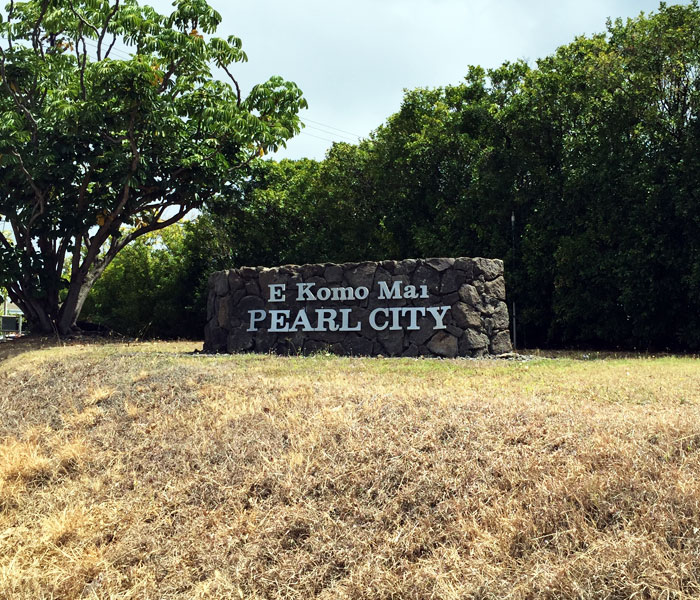 Our hood is a series spotlighting the neighborhoods the Frolic team calls home. Here are favorite places and eats in Kelli Shiroma's Pearl City.
Of all the houses my family has lived in, my favorite is still the one in Pearl City — on Noelani Street, complete with a big backyard. All my close relatives lived nearby, so it was only a literal hop and a skip away to see both of my grandmas and my cousins. Which is why Pearl City has a special place in my heart.
Three years ago I left the island to live in Southern California. I've been back since last August, and it never ceases to surprise me how much Pearl City has changed, and at the same time how little. Some of the places I frequented as a kid are still there, while others have moved on.
Among the old spots is Zippy's Pearl City. Of course the surrounding area looks different now with all the rail construction, even compared to a couple years ago.
Zippy's may be famous for its chili and Zip Pacs, but for me it's all about the chicken katsu and chocolate Napples. There's nothing like the Napple's thin, flaky layers interspersed with oozing chocolate and topped with another drizzle of chocolate.
When I was a child we frequented Gyotaku Japanese Restaurant because it was my grandparents' go-to spot. Even now, 20-something years later, that hasn't changed. It seems like just yesterday I was ordering saimin off the kid's menu and getting rainbow-flavored shave ice for dessert.
My palate has evolved a bit from those saimin days, but one of my favorite dishes from Gyotaku is actually a salad. The mochiko chicken salad ($7.85 half, $12.95 full) has a generous portion of tender leaf lettuce, tomatoes, cucumbers, bean sprouts, edamame, green onions, sesame seeds, nori, crispy mochiko chicken, spicy ban-ban-ji dressing and kakimochi croutons. I love the succulent chicken bites — complete with a thin, crispy exterior — and that flavorful dressing.
Since my family still goes to Pearl City often to see my grandparents, I lots of opportunities to check out the new restaurants. A hidden gem next to La Tour Café in Gateway Shopping Center, Pono Plates has become one of my healthy go-tos. I try something new every time, but the katsuobushi crusted salmon ($15.95) is still my favorite. NOTE: Pono Plates has since closed.
This salmon is cooked to perfection — tender and flavorful — and I relish each bite of the crunchy, salty katsuobushi crust. The wasabi aioli drizzled on top adds a welcomed hint of spice. The scene-stealer, though, is that Pono mac salad. No mayo? Count me in.
Speaking of La Tour Café: I tried many macarons when I lived in SoCal, but La Tour takes the cake when it comes to these bite-sized delights. The red velvet flavor reigns supreme — the spongy yet slightly crispy exterior and generous cream cheese filling to me embody perfection.
Finally, when I have a spicy ahi craving I head to Poke on Da Run. Located on Lehua Avenue, this hole-in-the-wall is home to some of the best raw fish I've ever had.
The uncle at the counter recommends the Kamakazi poke (Hawaiian style with special sauce) and spicy ahi combo. Of the two, I prefer the spicy ahi — the freshness can't be beat, and the creamy, spicy sauce is to die for.
Tip: If you're not in the mood for spicy ahi, go for the braised beef plate lunch ($8.50) — the most popular plate lunch — or fireman chicken ($8.50). The latter's name speaks for itself. The hearty chicken nuggets are tender and flavorful, but it's all about creamy, dynamite-like sauce. This entrée isn't for the faint of heart. By the end of my meal, I'm sweating profusely and my sinuses are completely clear.
For many, Pearl City may look like a vast strip of overarching bridges, Don Quijote and Longs Drugs, and of course Pearl Harbor. But for me, what makes it home are the memories — like going down the street to grandma's house for family dinners and heading to Waimano Home Road at Christmastime to admire all the holiday lights. When you think about it, memories are what make a once and forever home.
Zippy's Pearl City • 806 Kamehameha Hwy. • 453-3715
Gyotaku Japanese Restaurant • 98-1226 Kaahumanu St. • 487-0091
Pono Plates • 1140 Kuala St.• 455-5655 closed
La Tour Café • 1140 Kuala St.• 369-7317
Poke on Da Run • 909 Lehua Ave.• 455-4502