Our hood: Liliha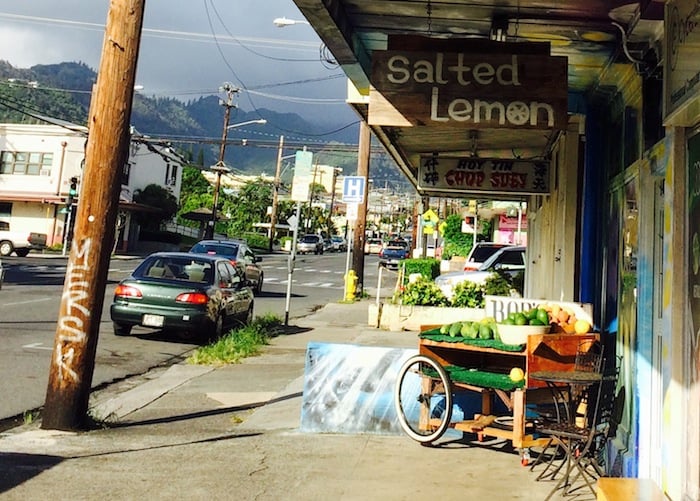 Our hood is a series spotlighting the neighborhoods the Frolic team calls home. Up first: favorite foods of Mari Taketa's Liliha.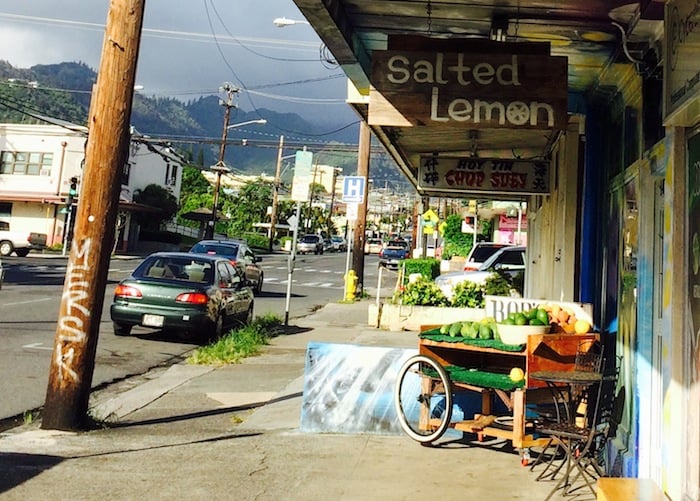 Here's my hood, Liliha. It's an old, evolving hood that runs mauka-makai along Liliha Street just above Chinatown. At the very top it rises into the Koolaus between Alewa Heights and Nuuanu; at the bottom, where it meets King Street and becomes Dillingham Boulevard, it's all apartment complexes and housing.
It may not look like much, and the truth is, growing up along this stretch, I didn't think much of it. But now that life is no longer about getting out and planting my toes in any other corner of the world, now that I've come home to roost, I see things about Liliha I never saw before.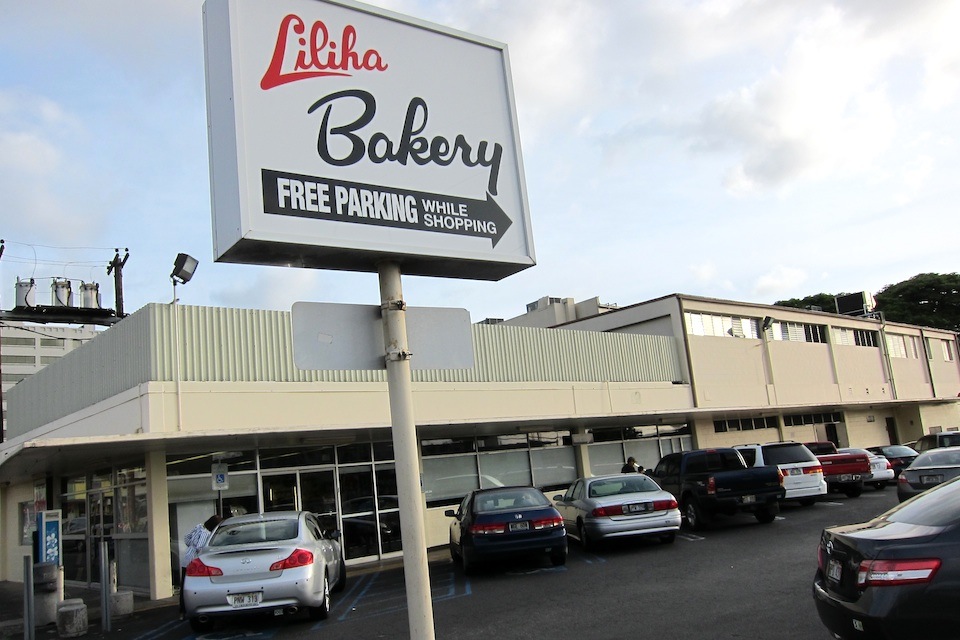 Liliha is home to a lot of originals: original Liliha Bakery (which started out on Liliha Street before moving around the corner to its spot on Kuakini), original L&L Drive Inn, original Bangkok Chef, original Shimazu Store.
We've even had odd celebrity sightings. Unbelievably, Janet Jackson showed up at our L&L. Just before it closed, Anthony Bourdain tried Spam dishes at New Uptown Café. And a long time ago, when teahouses dotted these slopes, John Wayne, Lucille Ball and later Jacqueline Kennedy visited one on Kunawai Lane with John-John and Caroline.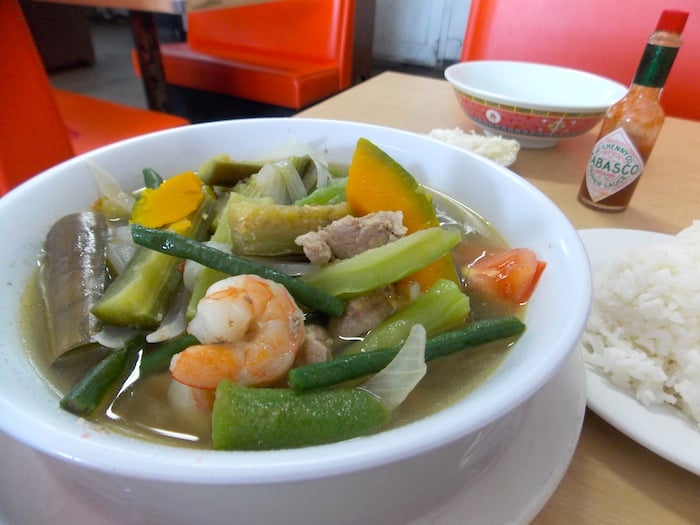 And that's my point. When you look closely, Liliha, like all old neighborhoods, has tons of stories. It's always in flux. It retains some of the best of the old, and it's constantly making room for the new. That's lucky for me, because this all means it tastes pretty good. Here are some of my favorite spots and edibles.
When I was small I never wanted to come to Jane's Fountain, open since the 1940s, because it was old and downmarket. Now that's one of the reasons I like it. No pretensions, just duct-taped booths and honest food that shows attention to detail. The pork is always soft in my sari sari and squash stir-fry. And the thick, chewy saimin noodles have to come from Sun Noodle, the owner told me, not the noodle factory down the block,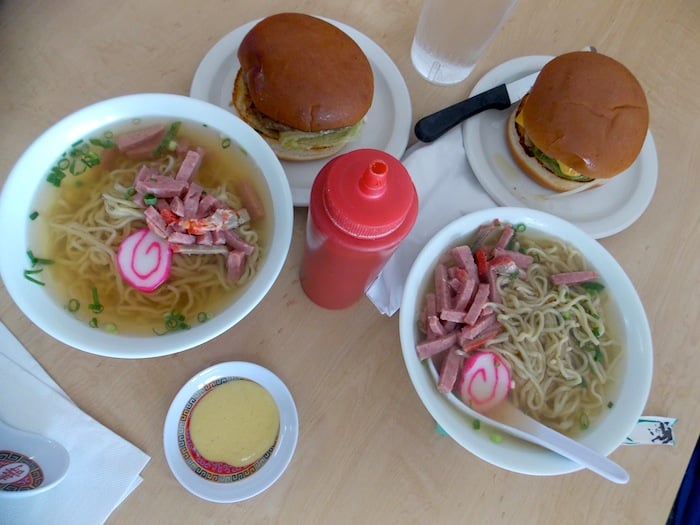 or it just "doesn't work."
Old-fashioned letterboard menus list liver and onions, pork tofu, tuna melts and soda floats. Cheese sandwiches and tomato sandwiches cost $3.10. The old soda counter is gone (a big regret I never got to sit there and order a Coke float), but there's a jukebox, and it gets played. I love Jane's Fountain.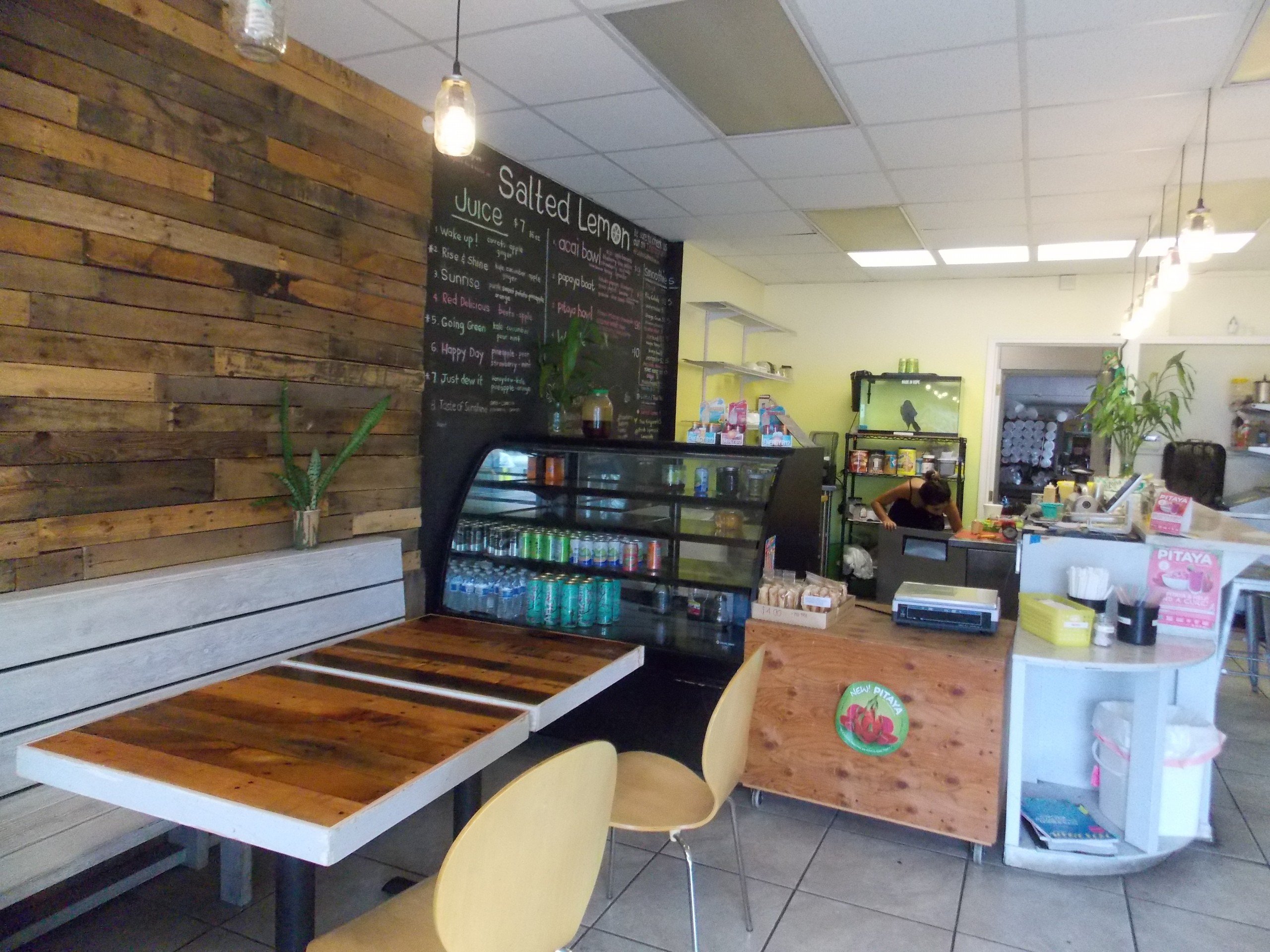 A few shops up is Salted Lemon, a newcomer on the block. It used to be a mom-and-pop where my dad bought his weekly papayas, but sickness in the family led to juicing and fresh, healthy smoothies, and Salted Lemon was born. This burst of new energy, with its funky-cool vibe, draws workers from nearby offices and Kuakini Medical Center. I always get the acai bowl—extra strawberries, no bananas.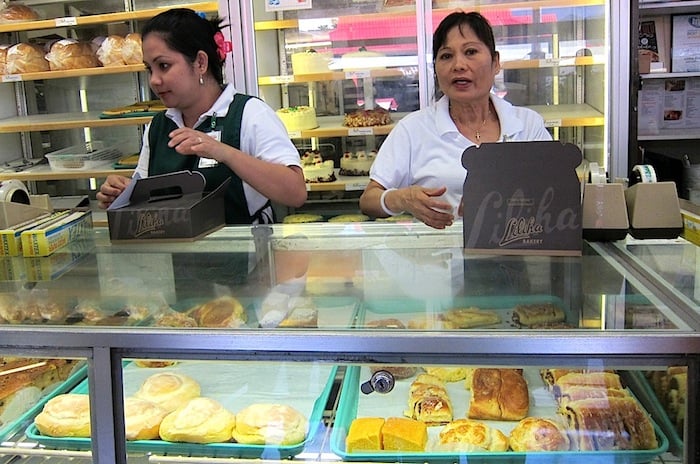 It was a shock when Peter Kim bought Liliha Bakery and installed—you ready?—a second cash register. Iconic and unchanging, the bakery never had to change because it was, well, iconic. When I was small I rode my bicycle here to buy Yick Lung crack seeds, which I was addicted to. Later my tastes matured and I became addicted to Chocolate Drops.
I still don't get the hype about Coco Puffs, which to me are too much of a good thing: After one bite they turn into sugary, buttery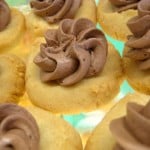 obnoxiousness. Chocolate Drops are simple, old-fashioned cookies, like shortbread but not as buttery or sweet, topped with a swirl of chocolate frosting. You buy them by the dozen. And Liliha's pumpkin pie is the best on the island, especially when it's still warm and jiggling. It's hit or miss, though. Half the time I stop by they're out, and Liliha Bakery politely declined my request to install a pie cam.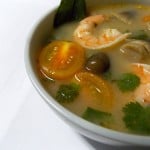 Down Nuuanu Avenue one block over, Bangkok Chef is always on my way home. It's still next to a Laundromat, with parking in front and back. The tom yum goong is one of my top soup requests when I'm sick, as limey-sour as spicy and soothing as it burns down the throat. It always hits home. When I'm not sick, the vinegary, fish-saucy green mango salad is a taste of childhood pickled mango redux.
At Shimazu Store, down School Street just before Foodland, my favorite thing is not a signature humongoid cone in a flavor like red velvet or tiramisu, but the old-fashioned plain popcorn. My mom used to bring us here after the beach when it was B&S Store; Shimazu is a whole different universe.
These are the places I hope will always be in my Liliha. There are beautiful nooks, like Kunawai Springs with its ducks and rushes
just off Liliha, and the lush park of grassy knolls winding along a stream off Kuakini Street. And there are newer places down the street that I have yet to explore. But these places above, where I slide into a booth and listen to "Lion Sleeps Tonight" on the jukebox, where I pick up food to bring home after a long day, these are the places that fill my belly. They're part of what make my hood, MY hood.
Jane's Fountain • 1719 Liliha St. • 533-1238
Salted Lemon • 1723 Liliha St. • 538-1291
Liliha Bakery • 515 N. Kuakini St. • 531-1651
Bangkok Chef • 1627 Nuuanu Ave. • 585-8839
Shimazu Store • 330 N. School St. • 371-8899