Otto Cake has new home in Kaimuki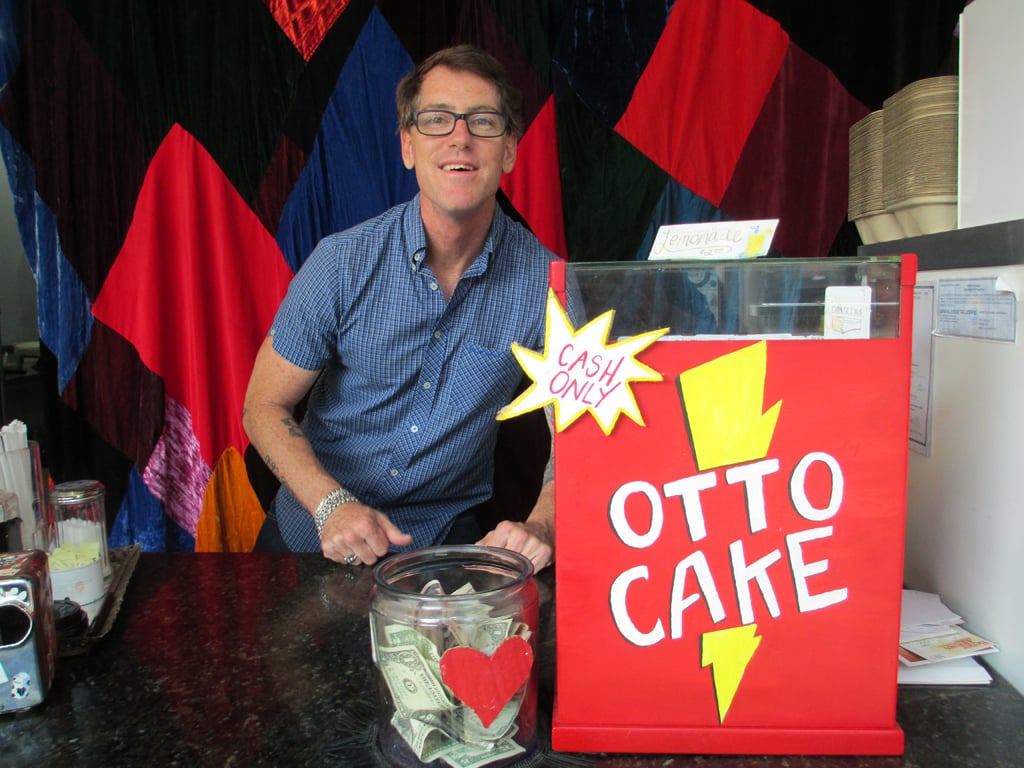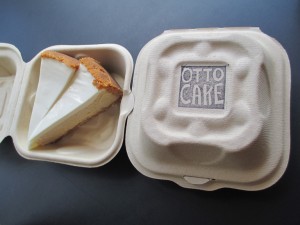 Shortly after moving back to Hawaii from Chicago in 2010, I was introduced to Otto Cake's delectable cheesecake. Until late last month, Otto sold his creations from a tiny shop along Chinatown's Smith Street, a neighborhood known for its drugs and crime. Customers would sometimes have to walk past drug dealers to get a slice of their favorite cheesecake. After toughing out the situation for years, Otto recently relocated his shop to 12th Avenue in Kaimuki. I stopped by the new shop and chatted with Otto about why he made the move.
What prompted the move out of Chinatown?
Two things. First was on March 7th. I arrived at work and normally enter through the backdoor. I walked in on an alleged drug deal and they both came at me. I got into the door, but they got a hand inside preventing me from shutting the door and threatened me. The buyer went to the front of the store and tried to break in while I still struggled at the back. Although I didn't want to slam his hand in the door, I had to defend myself and he pulled his hand away just as I forced the door shut. The police came 45 minutes later and took a report but both the buyer and seller were gone. The police and prosecutor called me to warn me the buyer has a history of violent crimes and to be careful.
The second incident happened on First Friday, July 7th, where one of my employees went out to his car after work and people were trying to get into the building allegedly to buy drugs. My employee got inside his car and a man walked in front of his car staring him down and lifted up his shirt revealing a gun in his waistband. The police were called, and we filed a report and pointed the guy out. The individual is down there (Chinatown) every single day and nothing has been done. That is when I knew I really needed to get out of there.
After putting up such a fight for so long, moving out of Chinatown must be difficult?
I have mixed feelings about moving and leaving the other business owners. I feel bad for them, and it gives the drug dealers exactly what they want. There is nothing stopping them. The move happened so quickly. On Saturday June 29th, I got a UHAUL, loaded up at 10 a.m. and finished the move before the end of the day.
What direction do you have for this new space? I noticed it is almost identical to your old shop.
I hope to be able to make more cake, and I am in the process of getting two more refrigerators. I currently supply 12 restaurants and eventually want to open up a slice shop in Waikiki. Business has been very good since the move and I have received an outpouring of support.
Any words for your new neighbors in Kaimuki?
Thank you! Everyone keeps coming in and thanking me for moving into the neighborhood. It's time to thank them. I have a new flavor coming out Friday (July 12), cookie butter. I found the cookies they use to make the original cookie butter and use it for the crust. Follow us on Instagram and Twitter @OttoCake.
Otto Cake moves to Kaimuki
Otto Cake
1127 12th Ave.
808-834-6886
Hours:
10am-5pm Monday-Thursday
10am-7pm Friday,Saturday
10am-3pm Sunday
10am-2pm Holidays
Closed Christmas Day