Order These Chinese New Year Foods Online for Drive-Thru Pickup
Combo packages of jai, gau, jin dui and more are from local restaurants—but you'll need to order by Jan. 22.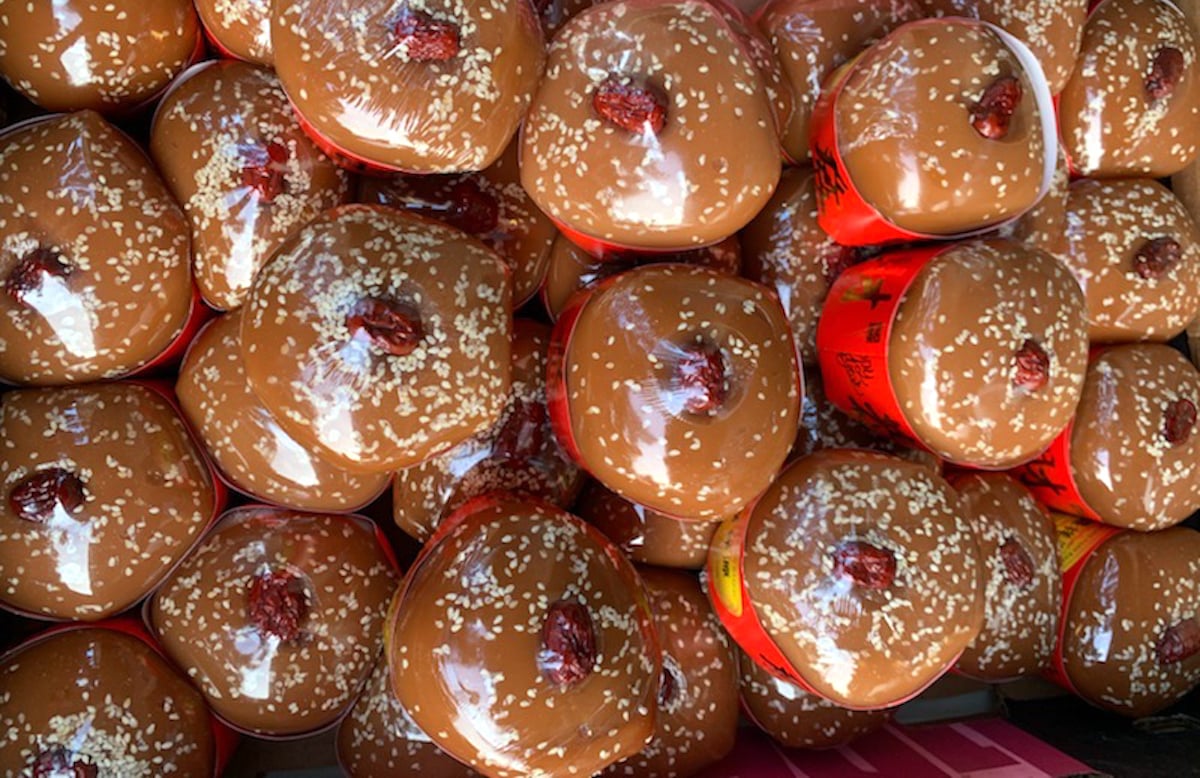 Celebrations welcoming the Year of the Tiger this Feb. 1 may be muted, but there is a bright side: a zero-contact way to order and pick up your Chinese New Year food favorites. Of course, local restaurants will also be open for dine-in and takeout feasts with many of the same dishes: jai, a traditional vegetarian stew also known as "monk's food"; the delicious fried sesame dessert balls known as jin dui; everybody's favorite sticky-sweet rice treat, gau; as well as traditional tong goh (Chinese candied fruits and veggies) and peanut candy.
SEE ALSO: 8 Chinese New Year Foods and Where to Get Them in Honolulu's Chinatown
All the food is sourced from several Chinatown restaurants, which will receive the proceeds from the sales, according to Chinatown 808, which is organizing the drive-thru pickup event and declined to name the restaurants. The group's volunteers usually put on Honolulu's annual Night in Chinatown festival and parade and summertime Dragon Boat Races. "Like many others, we share the concerns about the great challenges facing the district, which have only grown during COVID-19," Chinatown 808's website says. "It is our hope to bring not only more attention and support to the businesses and residents there, but help set this historic and cherished part of Honolulu on the path to restoration and prosperity."
Here's how the online ordering works:
Go to chinatown808.com by Jan. 22 and order à la carte, or sign up for packages like a $31 combo that includes gau, jai and jin dui.
Pay online by PayPal, credit or debit card.
Choose a time slot for pickup on Saturday, Jan. 29 at the new American Savings Bank headquarters at 300 N. Beretania St. Then drive up and get your food!
Remember, online pre-orders close after Saturday, Jan. 22 and pickup is on Jan. 29.