ONO: Ethel's Grill is doing a one-time Sunday brunch on Oct. 6
On the menu: Taco rice, Ethel's classics and a secret menu item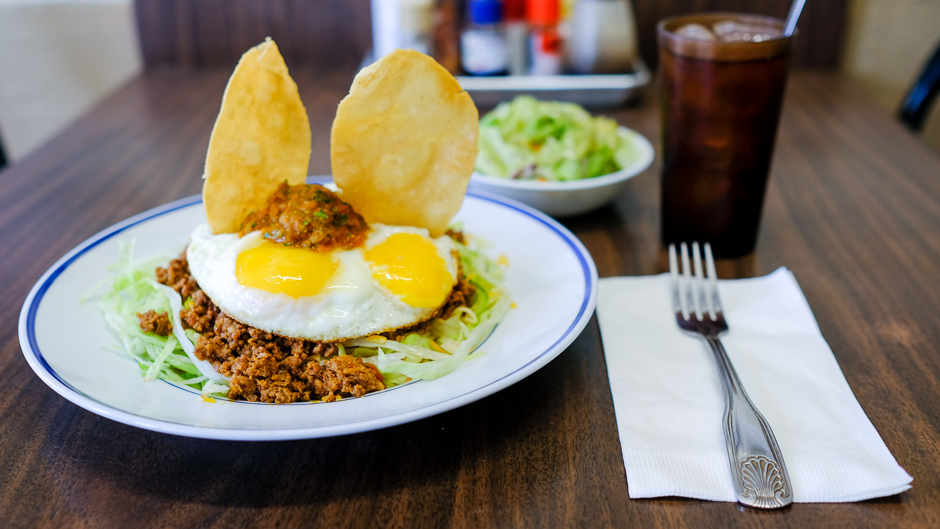 ONO (One Night Only) is a dining series presented by Hawaii Gas in partnership with Frolic Hawaii. Each ONO event will explore local chefs' cultural roots and the food that is meaningful to them. We'll share the stories about the food with you, our Frolic readers, and then you can experience the meal for yourself … hot off the stove!
Sponsored
Mark your calendars: Robert and Minaka Urquidi, the third-generation owners of Ethel's Grill, are cooking up a rare brunch on Sunday, Oct. 6, 2019. Although this series is One Night Only, this one-time brunch event will be during the day from 9 a.m. to 2 p.m. No reservations, though phone orders are OK, and as usual Ethel's Grill is cash only.
The Urquidis will prepare a simple menu of classic dishes with a nod to taco rice, a hearty dish born out of Okinawa's culture of fusion. Okinawa is the home island of Minaka's mom Ryoko Ishii, aka Ethel; dad Yoichi Ishii, Ethel's Grill's now-retired chef, is Japanese. One more thing: The Oct. 6 brunch menu will also feature a secret dish.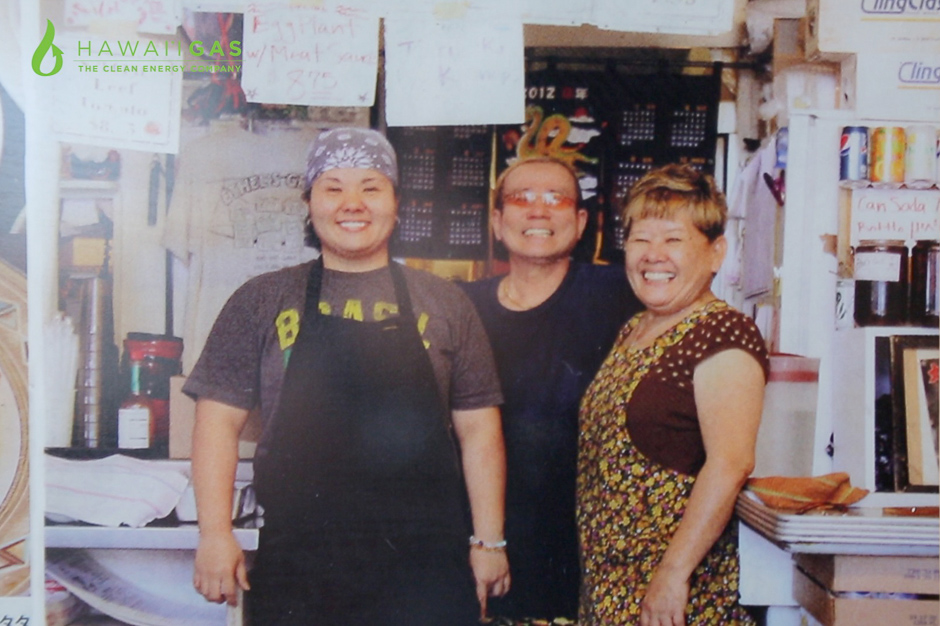 The a la carte menu includes a drink, salad and soup with your choice of:
Taco rice $12.95
Mochiko chicken $10.95
Japanese hamburger steak $10.95
Crab-crusted kajiki $14.95
Secret menu item $TBD
Side of ahi tataki $6.95
If you've never made it to this Kalihi Kai institution, or if you're a longtime fan who's faced the parking challenges of Ethel's weekday breakfasts and lunches, this ONO brunch is calling your name.
Ethel's Grill
232 Kalihi St.
Kalihi
847-6467
@ethelsgrill_kalihi