OMG! Two pies inside a cake = Piecaken
Soleil D Hawaii bakery calls it 'the sweeter version of turducken'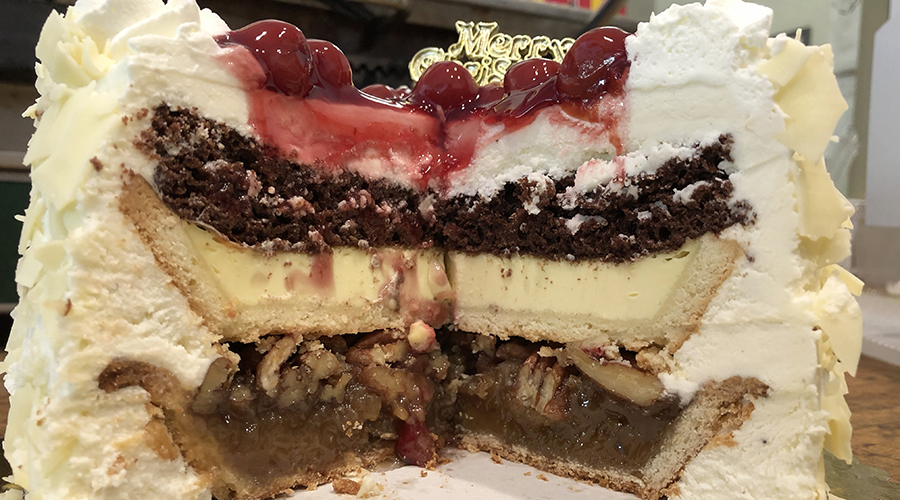 Holiday baking is in full swing at Soleil D Hawaii, the bakery that opened in the former Larry's Bakery spot in Salt Lake in late August. Seasonal goodies include stollen ($10 for a small loaf, $18 for a large one), chocolate crinkle cookies (three for $1), Yule logs (orders are being taken now for pickup closer to Christmas) and what I'm here for, the moist, chewy, fudgy Christmas tree-shaped brownies ($6.50).
On my latest visit something toward the back of the display case catches my attention. It's huge. "Wait, what's that?!"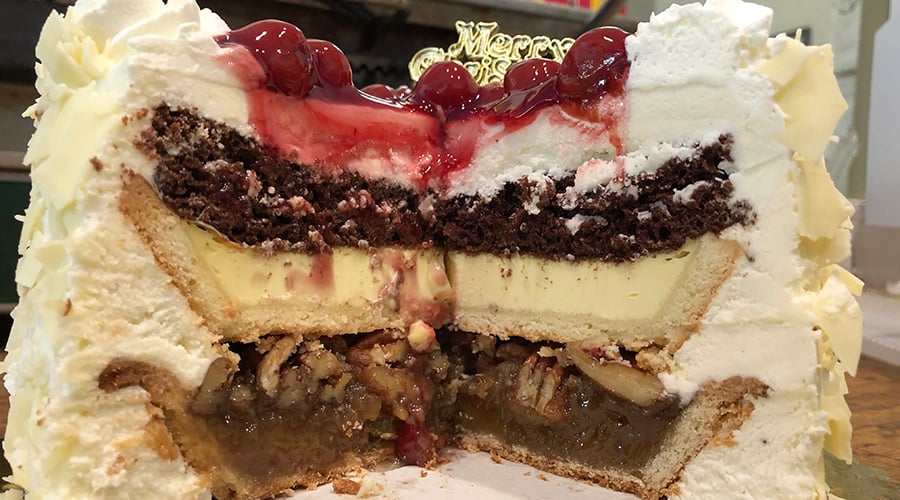 "It's Piecaken," explains Fanny, the bakery owner. I've never heard of it.
Fanny says Piecaken is "the sweeter version of turducken" — pies baked inside a cake. In this case, it's custard and pecan pies inside a chocolate cake topped with bourbon cherries and white chocolate shavings. Fanny says it was a customer request, and she had to figure out how to make it. She was so pleased with the results that she's keeping Piecaken on the menu for the rest of the holiday season.
"The flavors of the pies and cake may change, but for now, we're sticking with this combo because it works well," she says.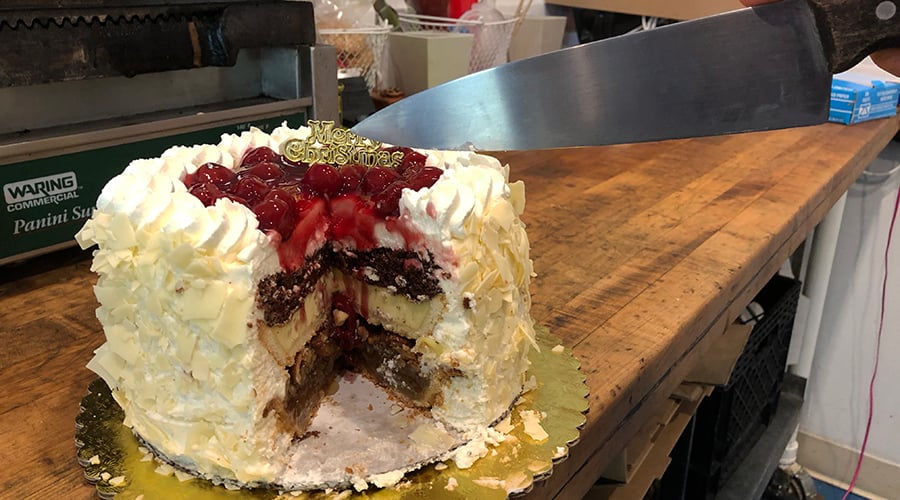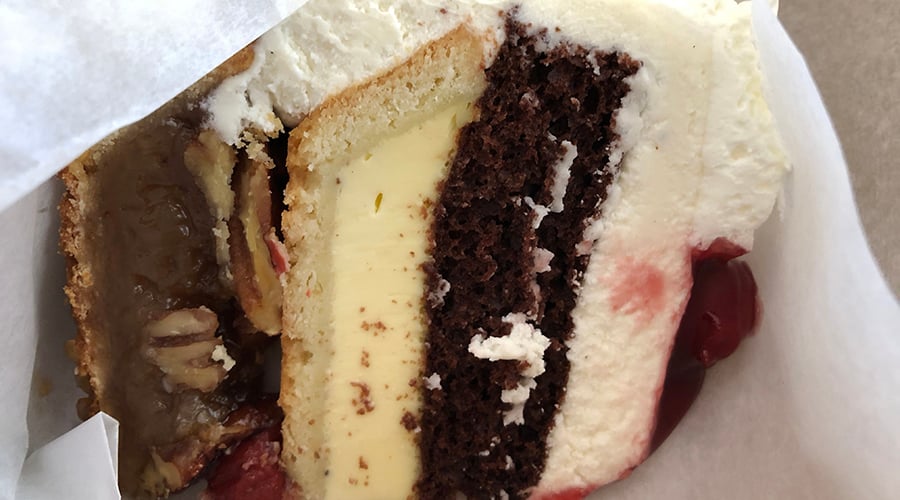 One bite and I immediately understand why Fanny's so pleased. The balance of flavors is incredible. The chocolate cake is moist and not over-the-top sweet. The custard is light, but my favorite layer is the sticky pecan — it's the sweetest layer and the thicker, nutty pie crust seals the deal. Fanny says there's a thin layer of crème brulee between the cake and pie layers — I don't see it, but I can taste it.
The best way to tackle this monster is dig in from top to bottom so you get a taste of all the layers in each bite. It's hard to explain why the pie-and-cake medley works so well; you just need to try it for yourself. Trust me; you won't regret it.
Piecaken should be available daily throughout December, but call to make sure before you visit. Or order one for your Christmas dessert. I know I'm going to.
Soleil D Hawaii Bakery
4369 Lawehana St.
200-2346