Olena's ocean adventures – part 1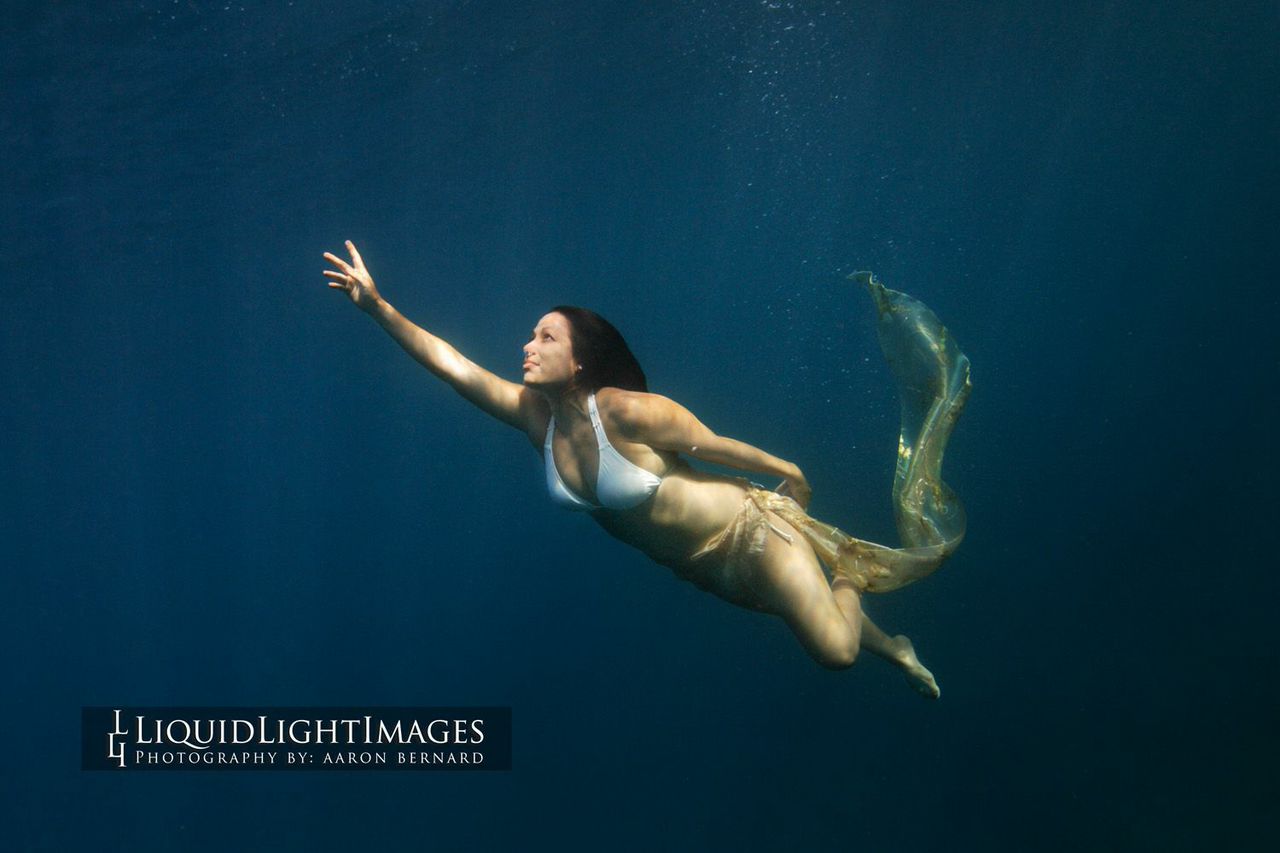 I should've been born with gills and a fish tail because I love the water. I literally start to feel my body crying from the inside when I'm not near the ocean or in salt water for more than a week. Up until the day before my mother gave birth to me, she would rough water swim along the crest of Kalihiwai Bay. Even with shark-infested waters, she had no fear of marine life, boats or the strong surf breaks. You could say that from that moment on, I was meant to be in the ocean.
As a fan of anything that has to do with the water, it is also ironic that I suffer from severe motion/ocean sickness. Sometimes when I'm sitting on my surfboard, I will get motion sickness and have to get off my board and swim around for a bit to find relief. It's not the water that causes my sickness, it's being on top of it that gets me. But that doesn't change my passion for everything that takes place in the ocean.
Recently, my latest ocean adventure took me to the depths of Shark's Cove on Oahu's North Shore. Just after sunrise, and before the tourists flocked to the popular snorkeling spot, I met with well known underwater and wedding photographer Aaron Bernard for my first professional underwater photo shoot.
Bernard's images are artistic, captivating, ethereal and mesmerizing. He captures the true essence of what it would be like to be a mermaid, and this was an opportunity I could not to miss out on. He encouraged me to bring a wrap or some sort of long pareo to use underwater for the images. And although I had never done this before, I was confident that this photo shoot would be easy, boy I was wrong.
It wasn't the 40-foot deep water with sea cliffs and unknown roaming sea life, nor holding my breath for a long period of time that was challenging. It was swimming down 20 feet from the surface, blowing out all your air, opening your eyes in the salt water, clearing the bubbles from your face, gracefully swimming while manipulating the wrap, it's tail, your hair and getting water up your nose (since you are not exhaling water out), that was really really challenging. And add to that the poses and positioning of your body.
While underwater you feel very angelic and elegant, but in all actuality, you look like a frog or a crab very unattractively squirming and sometimes flailing around. This "modeling" under water not only involves all of the above, but the ever so slight positioning of the body, hands, fingers, feet and toes to make it look fluid, graceful, beautiful and natural. Aaron was very patient and tried to covey what he wanted. It's hard to understand the subtle nuances like lifting your knee ever so slightly and pointing your toes. I felt like in most of the images I looked like Captain Morgan. Only after we got out of the water, nearly two hours later, I saw the images on his camera and realized what he was trying to tell me to do.
Overall, it was a wonderful experience — one that I will never forget. I don't think I have a successful career in underwater modeling ahead; it's way too challenging and I'd rather snorkel, swim, dive or surf and not have to worry about looking like a limp noodle or a dead frog.
Take a look at some of the behind the scenes images from my Go Pro and also more of the finished product by Liquid Light Images – photography by Aaron Bernard .
Next week my ocean adventures will offer up some great ideas and cool pictures of the various things you can do in and out of the ocean.