Office horror stories in Hawaii
Sponsored content
By Steve T. Yeti, ambassador of Real Jobs Hawaii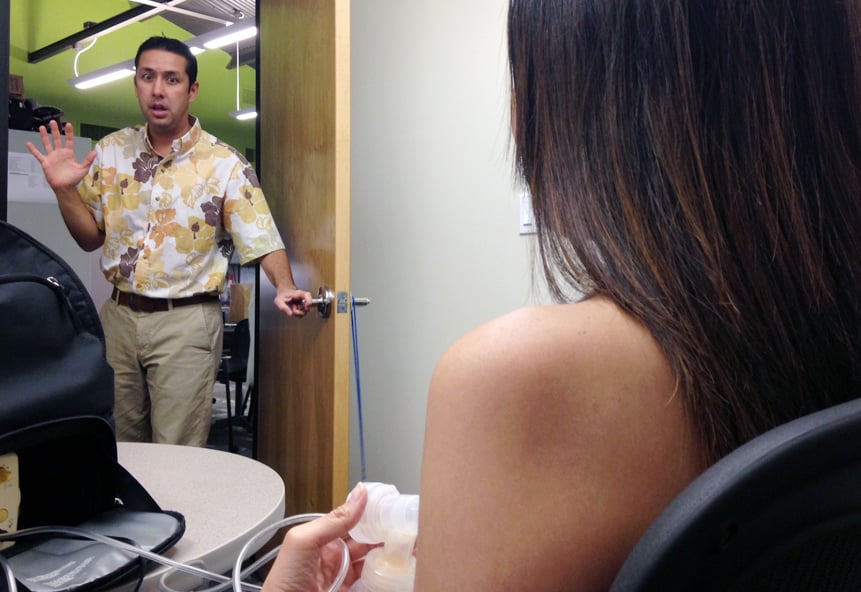 What's the most embarrassing thing that's happened to you at work? It's probably child's play compared to these four unfortunate souls that have endured some epic, embarrassing moments in the office and have lived to tell the tale. Here are our top office horror stories as told by some hardworking folks around town. And you thought you were having a bad day…
"I unintentionally gave one of the partners a free peep show one day. He walked into my office while I was using my breast pump. He saw me in full dairy cow mode. I now triple check to make sure the door's locked AND post a very visible 'Do not disturb' sign on my door while I'm pumping!"
Li B., Hawaii Kai
"Spell-check can be evil. I was in a hurry and accidentally changed all the mentions of 'public relations' in my proposal to 'pubic relations.' Rookie mistake that I'll never make again."
Shane D., Ewa Beach
"It was one of those mornings where nothing was going right – the kids just didn't want to get out of bed, I was running around the house looking for our escaped pet bunny, AND Pali Highway was extra congested. When I finally got to work I had to run through the parking garage with the other late folks to the office elevator. It was a windy day and apparently I forgot to put on underwear. I wanted to turn back to the car and just call it a day."
Elaine T., Kailua
"I prepped for days for a really huge meeting with a prospective new client. Getting this account would've meant a lot for our firm. I triple checked my PowerPoint and rehearsed a million times until I had it all practically memorized. I couldn't have felt more confident going into it.
I was about half way through the presentation when I started getting stomach cramps. My stomach started gurgling. Before I could even attempt to hold it in, I smelled an unpleasant odor. By the look on everyone's faces my gas had traveled through the entire conference room. I was so humiliated I left the room red-faced and my colleague had to finish out the presentation. I can't believe we still ended up getting the account."
Christine I., Mililani
Have a workplace nightmare you'd like to share with us? Comment below or on our Facebook page!
Steve T. Yeti is the ambassador of Real Jobs Hawaii, a free, online recruitment portal for Hawaii employers and job seekers. If you're ready for your dream job, go to realjobshawaii.com.