Obsession: Chuggy's bucket list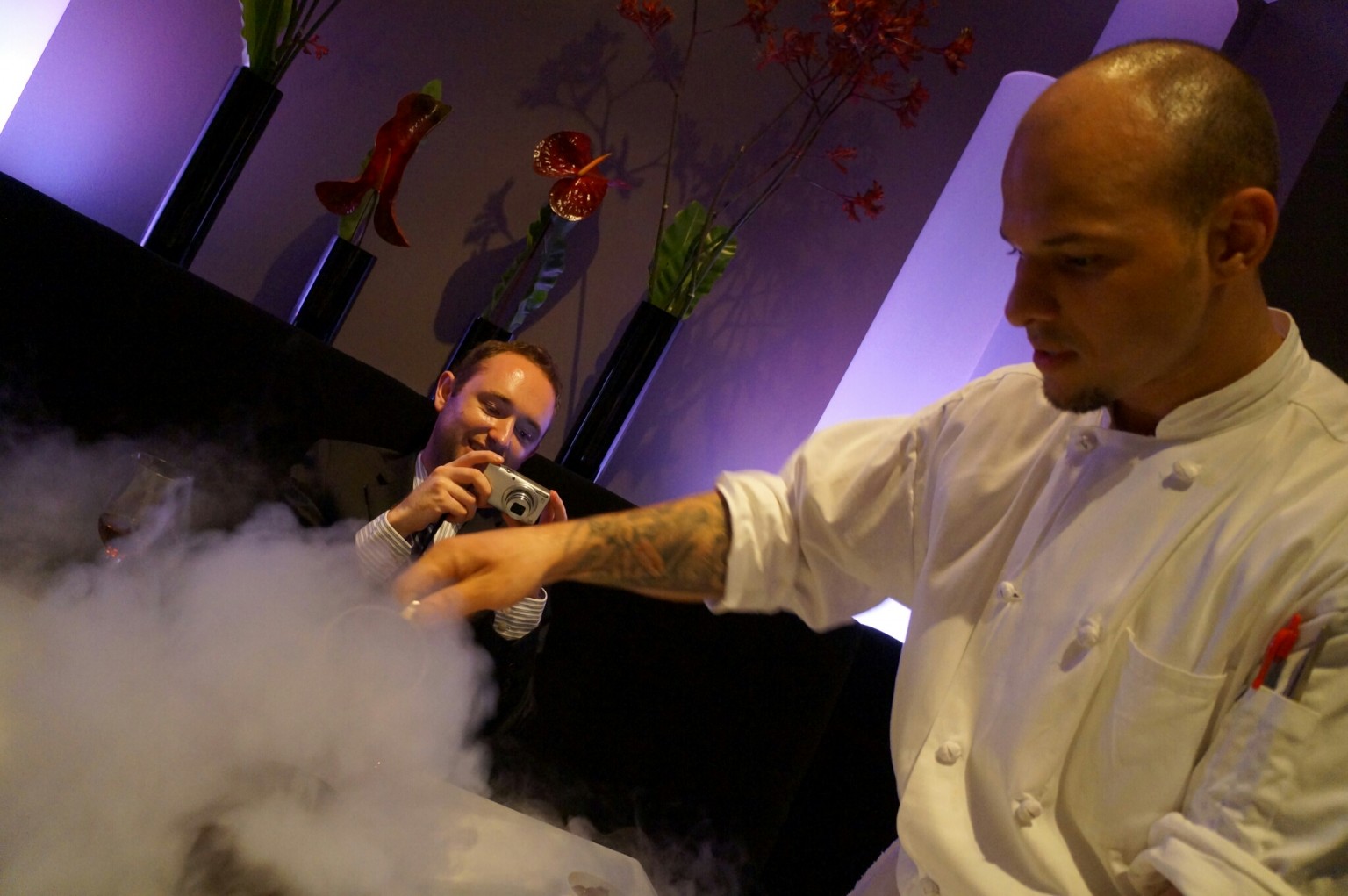 What's a bucket list? Things you want to do before you die, right? In my case it's places I want to eat at — or rather, places I have to eat at. My bucket list is my obsession.
My insatiable hunger for spectacular food began during my college years in Chicago. Geographically, the city is in the center of Wisconsin's dairy farms, southern Illinois' produce farms, Michigan's fruit orchards and Chicago's stockyards. I worked several jobs and did catering gigs to satisfy my need to experience the best.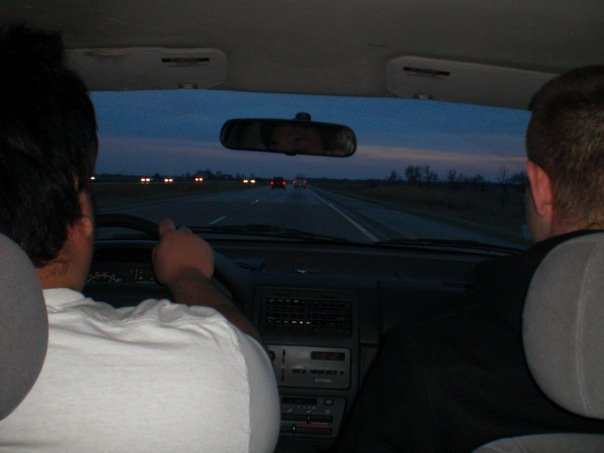 Even I was surprised when Jack in the Box popped up on the list. One night I had a hankering for Jack's ultimate cheeseburgers and curly fries. Except I didn't have to have them before I die, I had to have them immediately. Those dual beef patties, the pairing of American and Swiss cheeses, those intensely seasoned fries — my buddy Jeff from Seattle shared my craving. We both loved Jack in the Box back home, but Chicago was a desert: The chain had exited most of the Midwestern market in the '90s because of a contamination scare. So our quest began with a search on the company's website.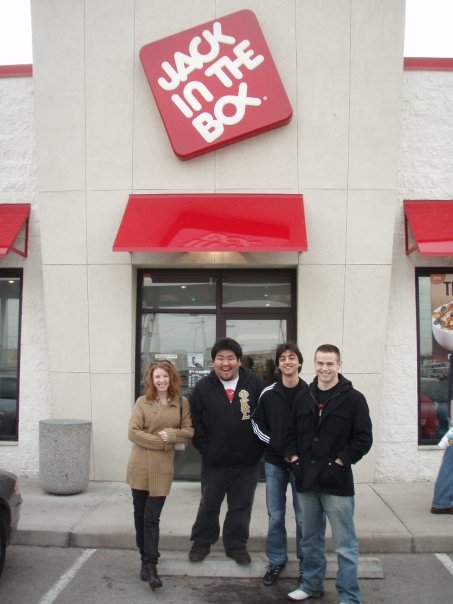 We lucked out. There was a restaurant in St. Louis, Missouri. It didn't matter to us that Chicago is in the northeastern corner of Illinois and St. Louis is across the southwestern border. But Jeff's '86 Nissan Sentra two-seater with manual transmission, blown-out clutch and hundreds of thousands of miles racked up from cross-country travel wasn't up to the task. We put out a call for reliable transport in exchange for some food. A good friend loaned us his automatic four-door, and together with three friends who had never experienced the magic of Jack in the Box, we set out on our journey.
Six hours and 240 miles later, we reached our goal — a Jack in the Box at a truck stop right outside St. Louis. We sat down and devoured chicken teriyaki bowls, Oreo cookie shakes, monster tacos with buttermilk dressing, ultimate cheeseburgers and curly fries. My cravings were satisfied. The fact that I got exactly what I was craving made the food that much more delicious. Since we were in St. Louis, we visited the famous Gateway Arch. Then we bought more Jack in the Box for the trip back.
If a journey makes a meal more delicious, imagine what obsession can do. Kyle Duke, one of my best friends in college, was quite a picky eater when I met him freshman year. He didn't really develop a taste for dining out until I introduced him to Roy's Restaurant in downtown Chicago. Kyle enjoyed the Hawaiian fusion food, ambiance and service so much that it launched a quest to dine at Chicago's best eateries.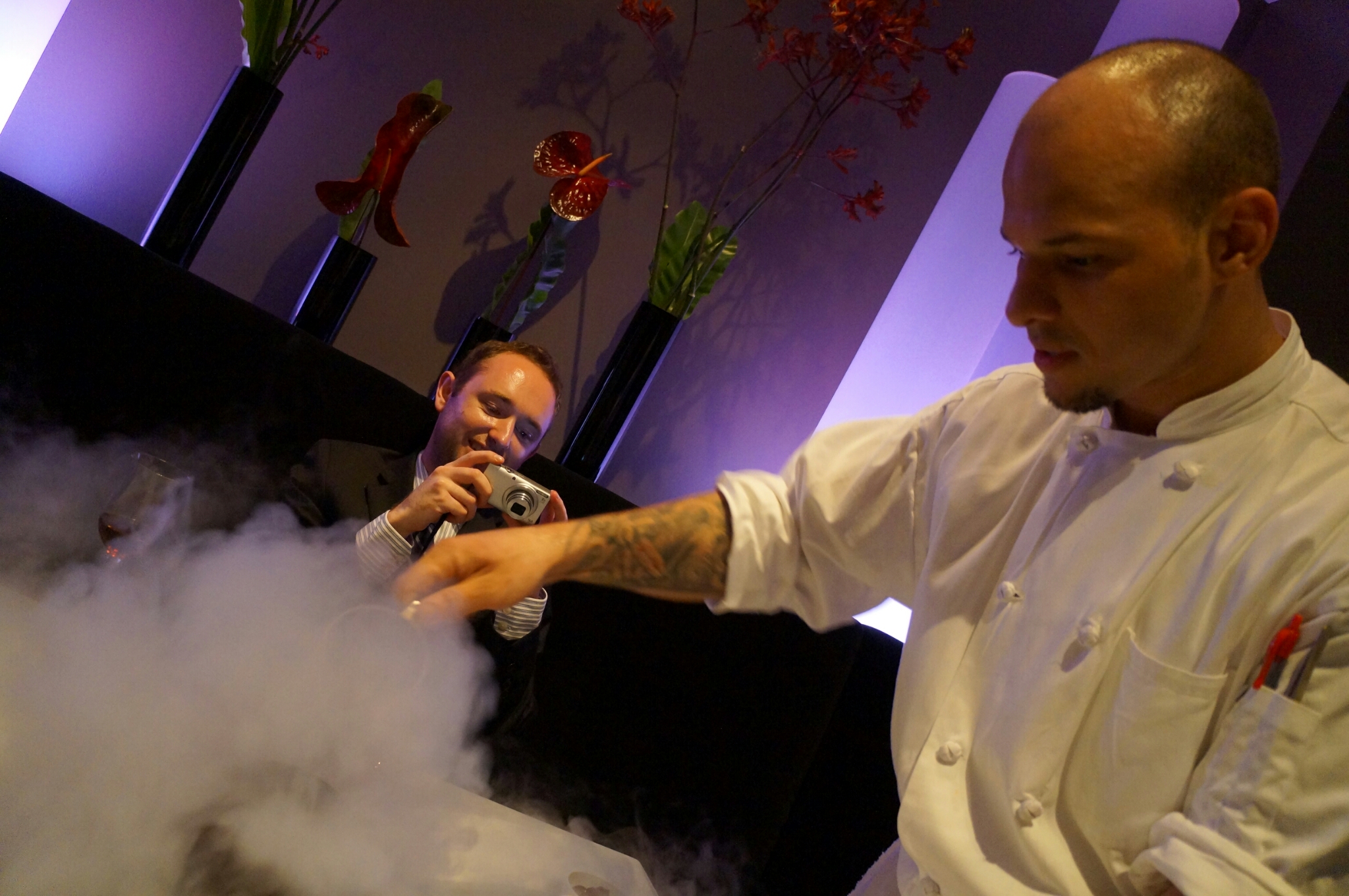 But by the time I decided to return home to Hawaii in 2010, Kyle and I hadn't tried nearly as many restaurants on our bucket list as we'd planned. We vowed that the next time we found ourselves in Chicago at the same time, we would eat at Alinea. Dinner at Grant Achatz' restaurant costs $265. The cuisine is a new breed of food, science and art. One dish is called simply, "Scallop, Citrus Aroma, Fourteen Textures." I had been studying this mecca of molecular gastronomy and modernist cuisine for years. I knew we would enjoy every second and every bite.
Two years later a friend invited me to her wedding in the Midwest. I sent Kyle a message. He had just graduated from grad school with a bunch of student loans and was reluctant to drop five bills on dinner. I'll float you the money, I told him. Don't worry about it. It was time for us to dine at Alinea.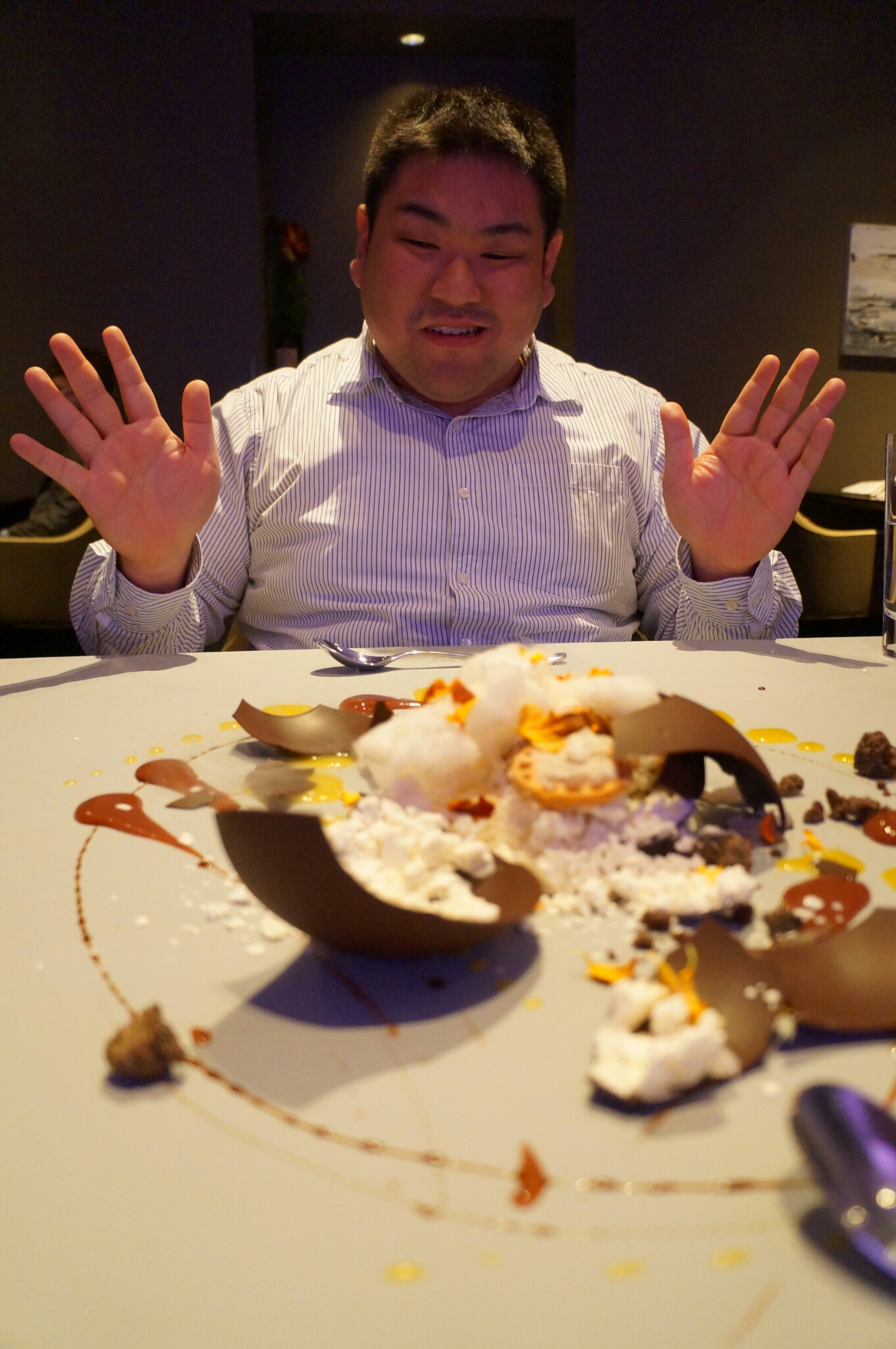 At 1723 N. Halsted St., Kyle and I embarked on the greatest meal of our lives. The service was flawless, the courses perfectly timed and wine pairings generously poured. Each dish had an aroma that added a special character to the ingredients and flavors. After two-plus years on my bucket list, the entire experience was magical. I want to top Alinea over and over again with more memorable meals with my closest friends.
The next targets on my bucket list?
Migrant Maui — After watching Sheldon Simeon's incredible run on Top Chef and tasting his Filipino-inspired dishes at a special collaboration at Vintage Cave, this hungry foodie is ready to island-hop for elevated local food in a beautiful setting. I have a quick vacation coming up. Stay tuned.
French Laundry — Consistently rated as one of the top restaurants in the U.S. for the past two decades. Industry professionals regard Thomas Keller as one of the greatest chefs of our generation and a mentor to dozens of others. I'm saving this for my next trip to California.