NYC's famed Milk Bar just got closer: It's now open in Los Angeles
This West Coast flagship has an ice cream truck and other LA exclusives
You don't have to go to New York City or Las Vegas for Crack Pie, Cereal Milk soft serve or Compost Cookies anymore.
Milk Bar opened its West Coast flagship in Los Angeles in late September and I checked it out on a recent weekend trip.
The renowned bakery has locations in Boston, Toronto and Washington, D.C. but this is the first store on the West Coast and it's kind of a big deal … literally. The Melrose Avenue store is the largest of all 15 Milk Bars.
You'll find the viral goodies that Milk Bar founder Christina Tosi is known for like Crack Pie (toasted oat crust with gooey butter filling), B'day Cake truffles, sweet-and-salty Compost Cookies and Cereal Milk soft serve. The latter is truly just like the milk leftover from a bowl of cornflakes cereal.
Being a flagship, the LA store has several distinctive features. First, the numerous Instagram opportunities like this huge cake wall.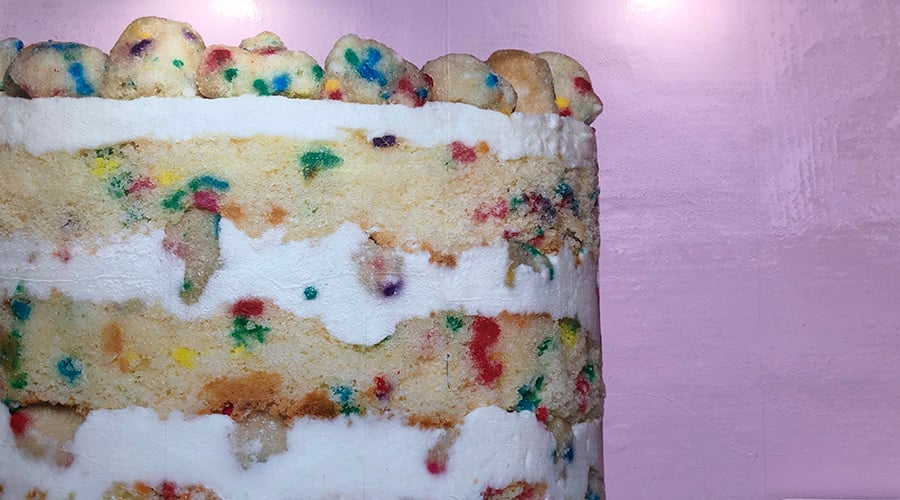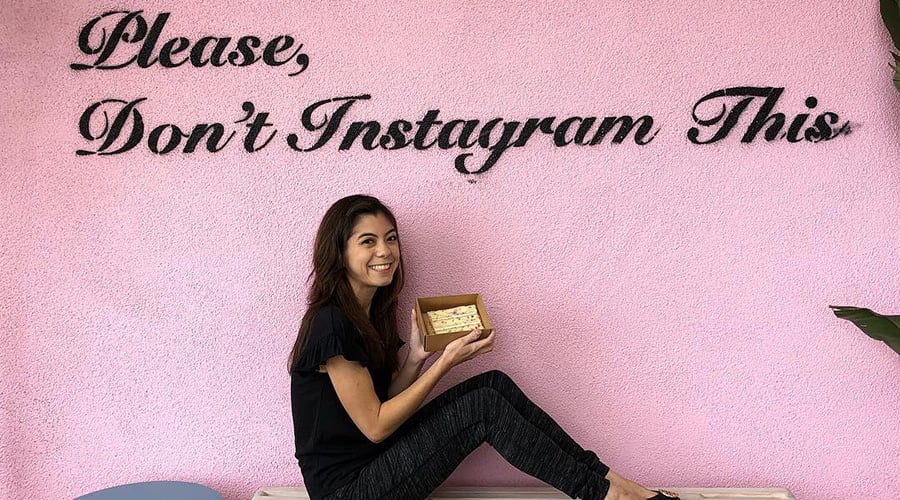 There's also a research and development lab with a hands-on classroom where participants can learn how to bake a Milk Bar layer cake or the signature Crack Pie. The bakery even has an exclusive "I heart LA" section on the menu with savory brunch items like elote cornbread, chorizo egg bombs and pistachio-lemon brioche. Also exclusive to this locations is a Dole Whip-inspired dairy-free dessert called the Pineapple Fo'sho Whip soft serve.
The first Milk Bar ice cream truck is also exclusive to LA It fits in perfectly with the city's vibrant food truck scene.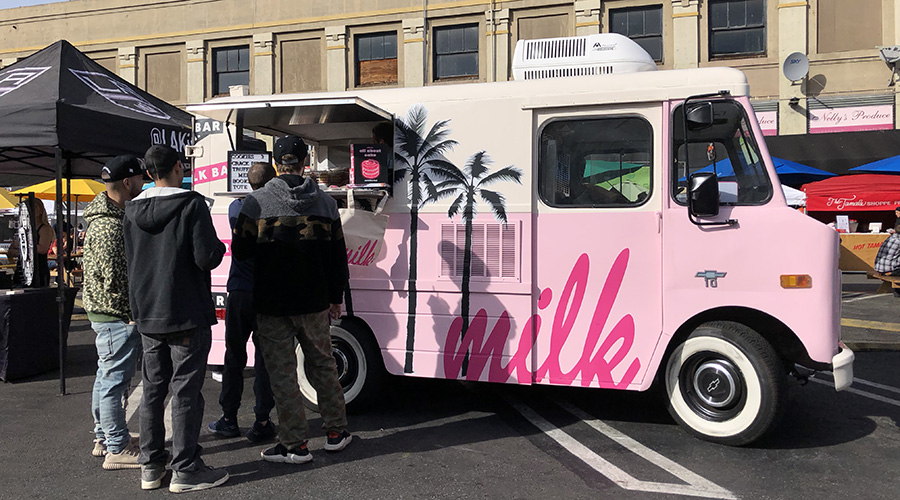 Even if you're in town for a brief visit, this bakery's worth braving the infamous LA traffic for. There's a small parking lot in front, and street parking in the surrounding neighborhood. Just make sure you don't confuse it with similarly named Milk Jar Cookies on Wilshire Boulevard or MILK, the L.A.-based ice cream parlor on Beverly Boulevard.
Milk Bar Flagship at Melrose
7150 Melrose Ave.
Los Angeles
323-297-3250
Hours
Mon – Thurs, Sun 10 – 12 a.m.
Fri – Sat 10 – 1 a.m.
https://milkbarstore.com/location/los-angeles/