Nuuanu Okazuya just expanded
Now there's a dining room; teishoku lunches are next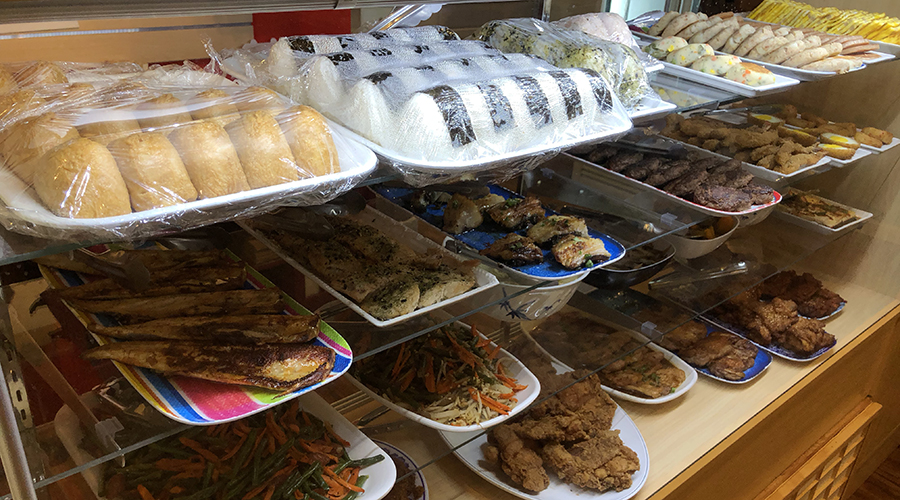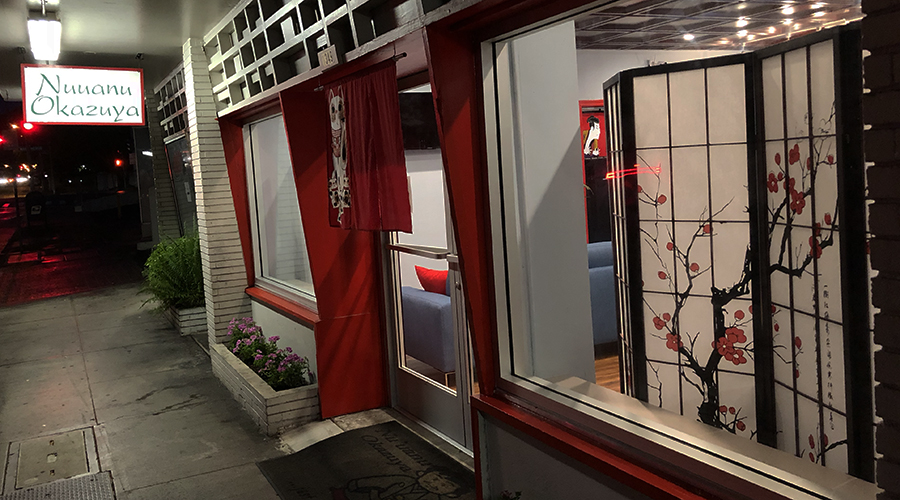 Nuuanu Okazuya is happy proof that okazuyas are not dying off — at least not yet. This neighborhood Japanese-style deli just expanded into the space next door. Now they have a dining room with tables, so you can sit down and enjoy your okazu grinds on the spot.
Monday was the official grand opening for the new space, which is brightly lit and more modern-looking. Best of all, all the old favorites like the fried fish cakes and assorted fried chicken are still there, and the display case is huge.
A few tips for your next visit:
Peak times are 5 to 7 a.m., 10 to 11 a.m. and noon to 1 p.m. Pre-6:30 a.m. is when you'll find a fully stocked display and the best selection.
Don't try to go in through the old door — they're expanding the kitchen into the old space. The bigger new entrance is next door.
There's no menu up yet for the okazu section, but breakfast plates are still available from 5 to 9 a.m for $7.59.
Like before, you have to ask for refrigerated items like potato-mac salad and assorted namasu varieties.
Owner Mark Kitagawa says eventually, he'll bring back teishoku-style lunch sets, so stay tuned.
Nuuanu Okazuya
1351 Nuuanu Ave.
Downtown
533-6169
http://nuuanuokazuya.com
Mon-Sat 5 a.m.-1:30 p.m.
Sun 7 a.m.-1 p.m.