Now at the Ritz-Carlton: Sushi Sho
Japan's top Edomae sushi master opens a counter in Waikiki
Update: While regular omakase prices are still $300, as noted below, Sushi Sho announced a limited-time post-lockdown kamaaina discount of 20% starting Sept. 26, 2020.
Most people, like me, enjoy sushi very much. If you are obsessed with sushi, however, you have been waiting for Tokyo's most influential sushi chef to open his first restaurant outside of Japan, right here in Hawaii.
Keiji Nakazawa started working in restaurants in 1978 when he was just 15 years old, and opened Sushi Sho when he was 30. He's competed against Iron Chef Morimoto and published a book, "Sushiya no ningen-ryoku" (The Abilities Behind the Sushi Bar). He has trained — and is openly proud of — many proteges who have gone on to open very successful restaurants of their own, some of which are named after him (Sushi Sho Masa, Sushi Sho Shingo and Sushi Sho Saito), so never felt a need to open another branch, especially not outside of Japan.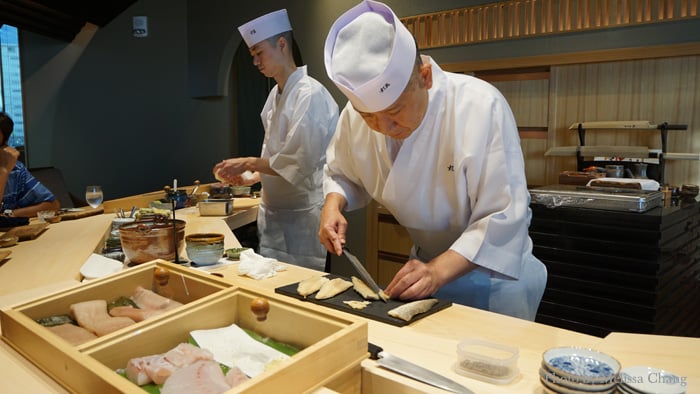 But here he is, at the Ritz Carlton Residences Waikiki, with his first overseas restaurant. He opened quietly a few weeks ago, in true old-school Japanese style of wanting no publicity. During this soft opening period, the restaurant offered their omakase at just $200 per person (actually, $245 with tax and tip). It was hard to get a reservation, since sushi insiders were clamoring for a seat, especially at that price. As of October 1, the omakase goes up to $300 per person, but that doesn't seem to discourage diners — one friend said he couldn't get a reservation until December.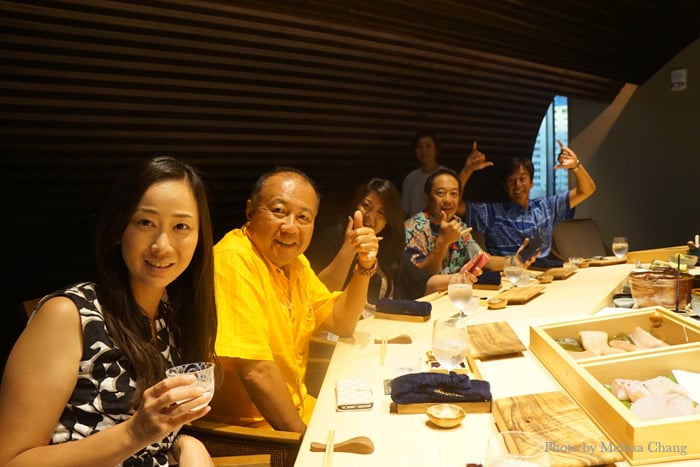 There are two seatings per night and just 10 seats at the bar, and you can only call for reservations between 2 and 4 p.m. each day. If you can't get a live body, leave a message, since the staff said the phone rings nonstop during that little window.
I'm going to show you what we ate for our omakase, but note that the menu changes with the seasons, so if you're going in December, you won't be getting the same things. Also, if you're a fan of his Tokyo restaurant, note that he incorporates some Hawaii ingredients here to give it local flair.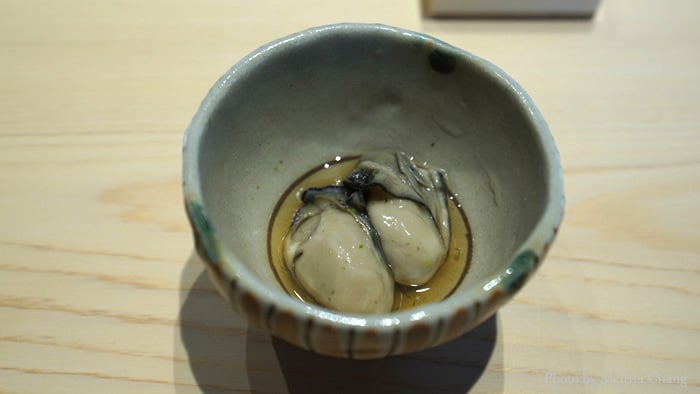 Stella Bay oyster from Miyagi with a light, citrusy dashi.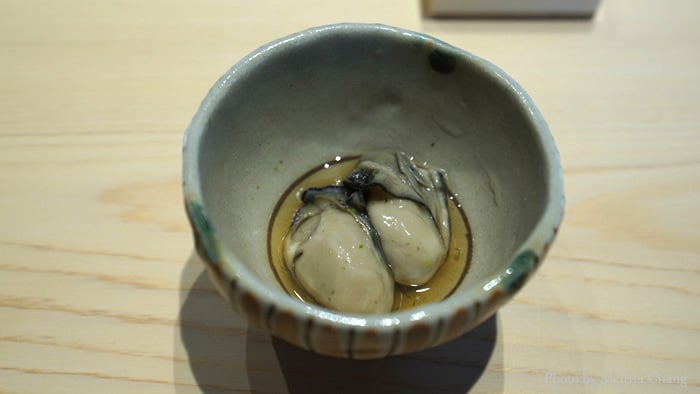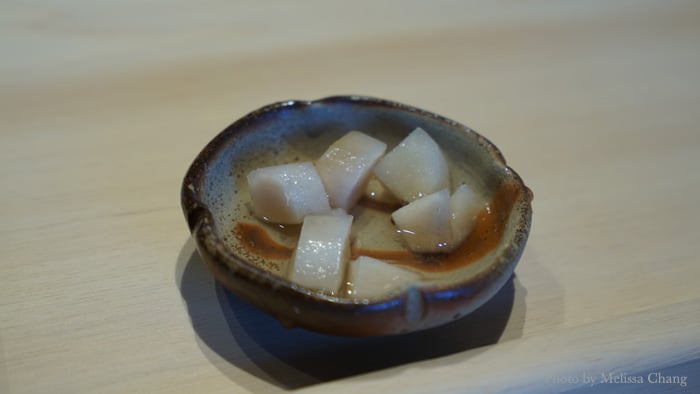 Big Island ginger.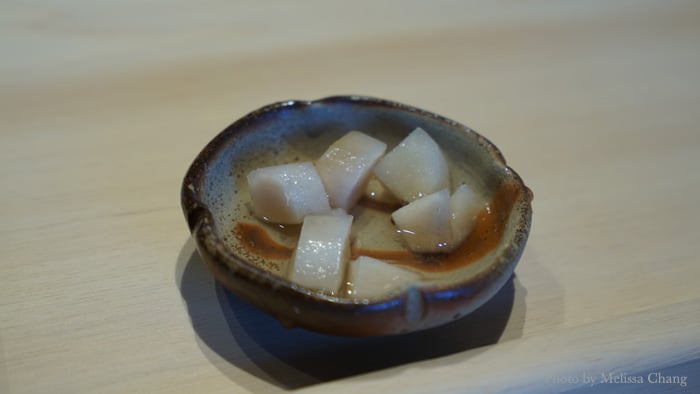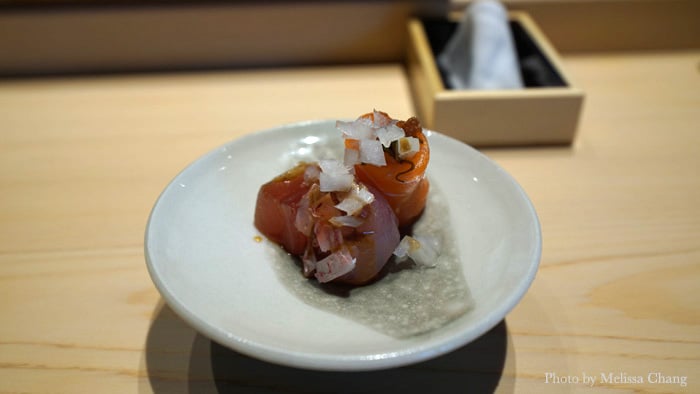 Sushi Sho-style poke: salmon smoked in banana leaves, snapper with macadamia shoyu, and ahi.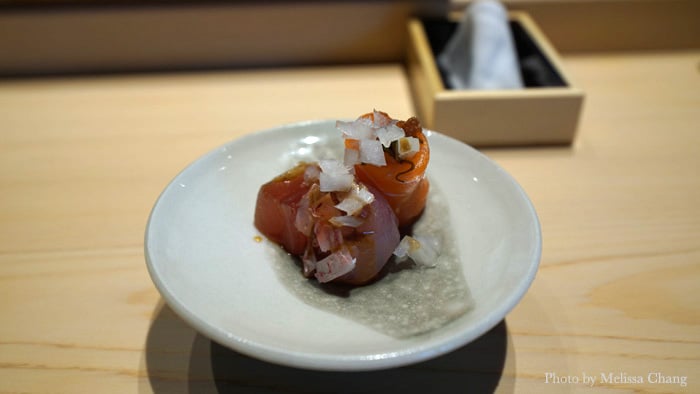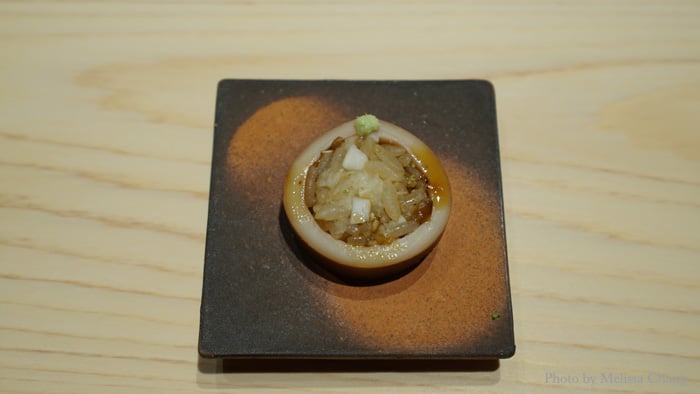 Local baby squid, Edomae style stuffed with rice and hearts of palm.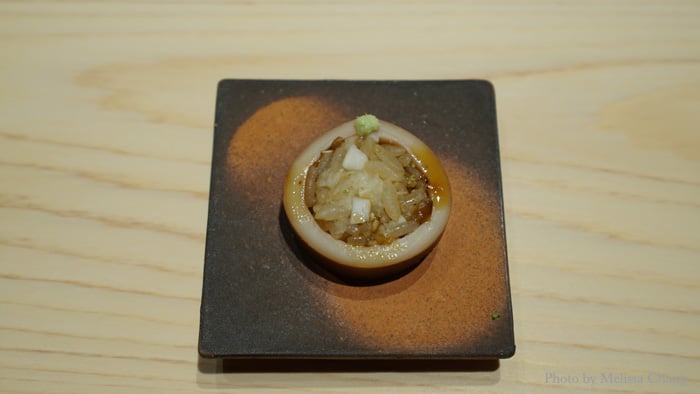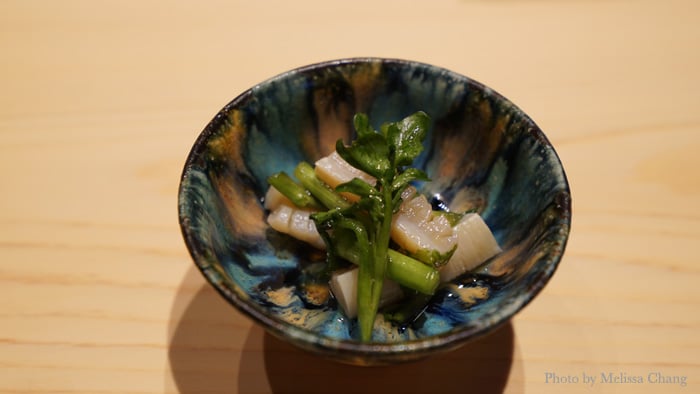 California giant clam and Sumida watercress.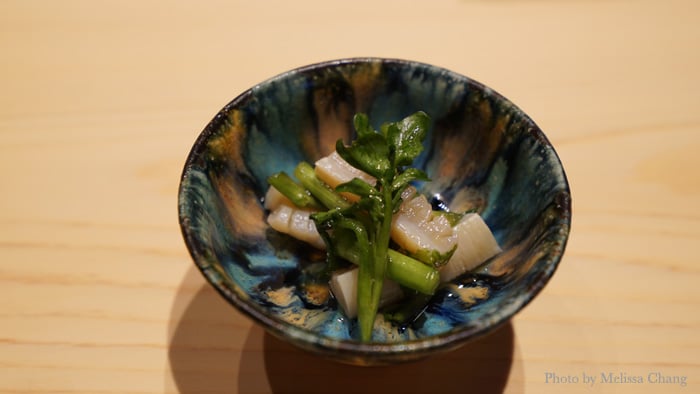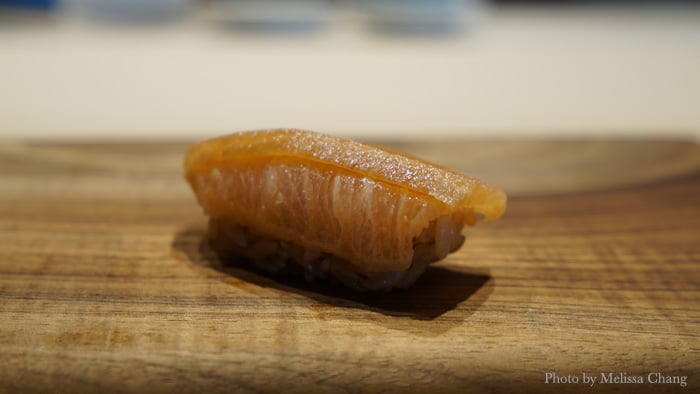 Opah, cured with their special shoyu. It had a smoky flavor, almost like red meat.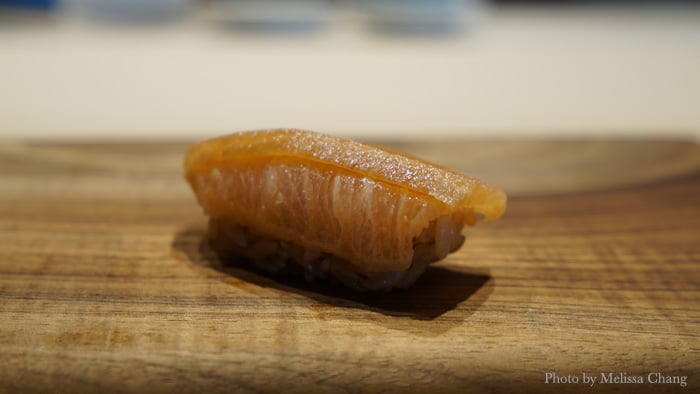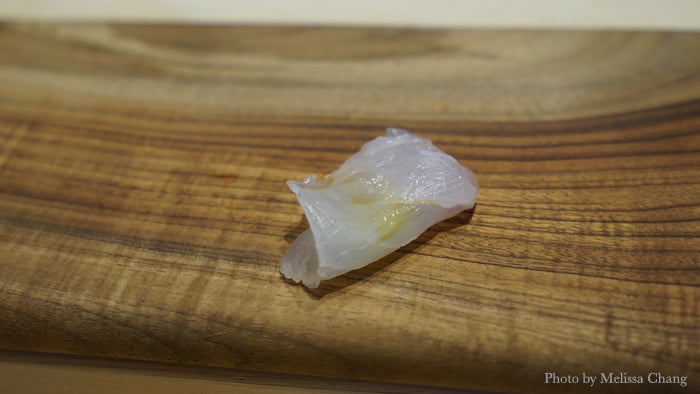 Happy, also known as Hada.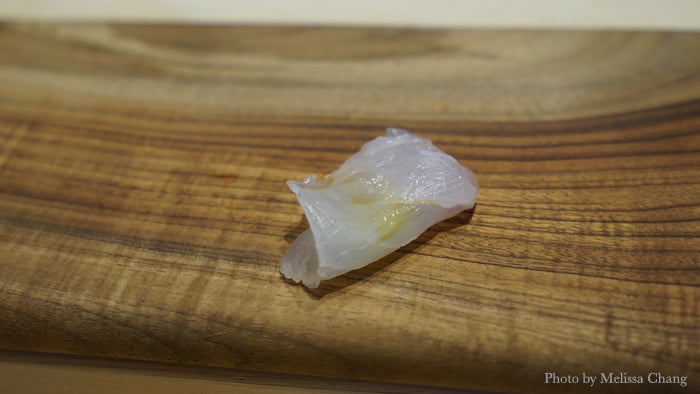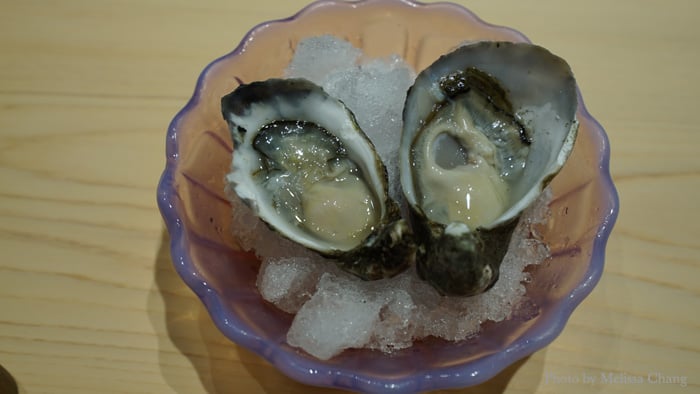 From left, Kumamoto and Shigoku oysters from Washington State.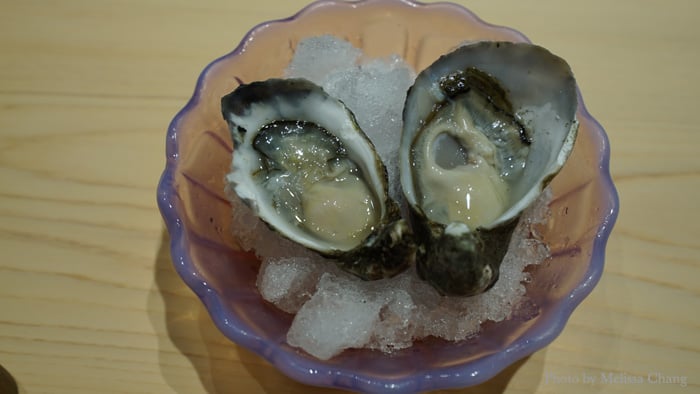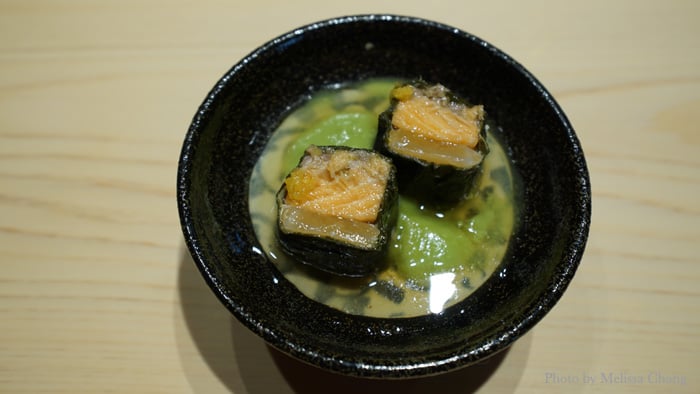 Sushi Sho style "Lau Lau": salmon and opah skin wrapped in luau leaf, topped with vinegar jelly and on the side, some asparagus sauce.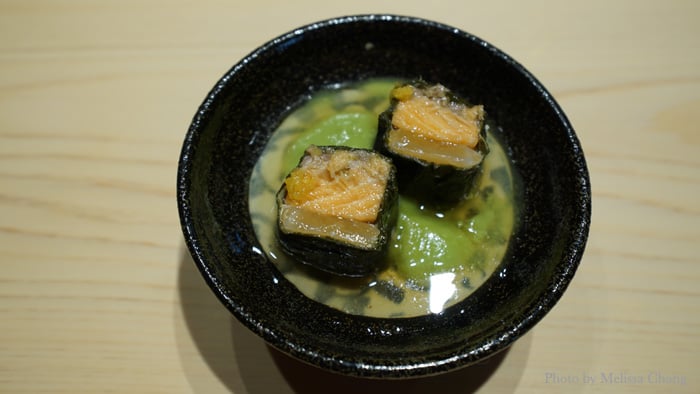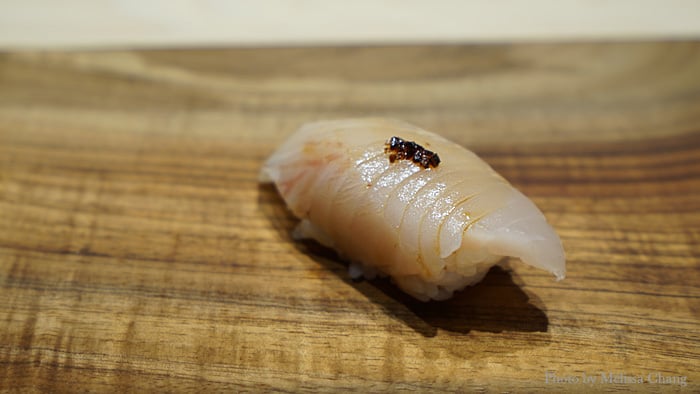 Ono with konbu powder.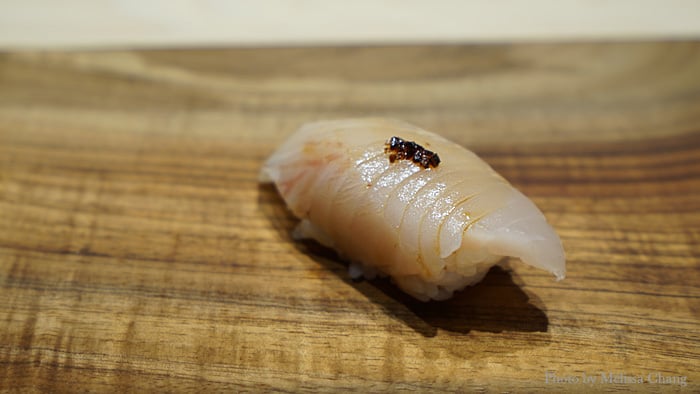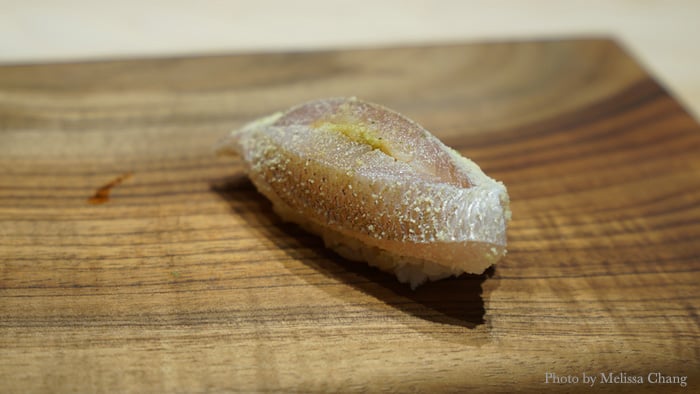 Baby red snapper with "vinegar egg," which I think he meant "cured."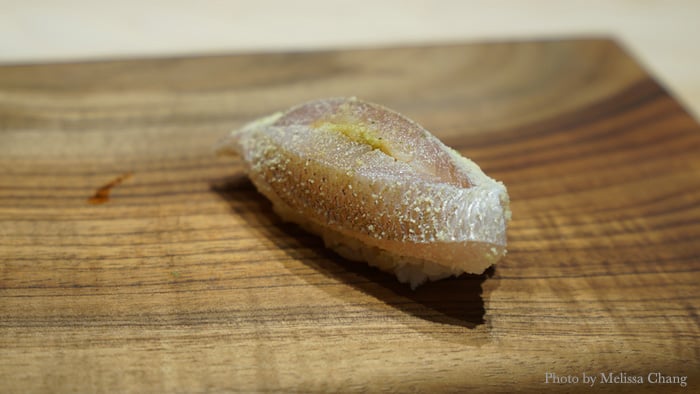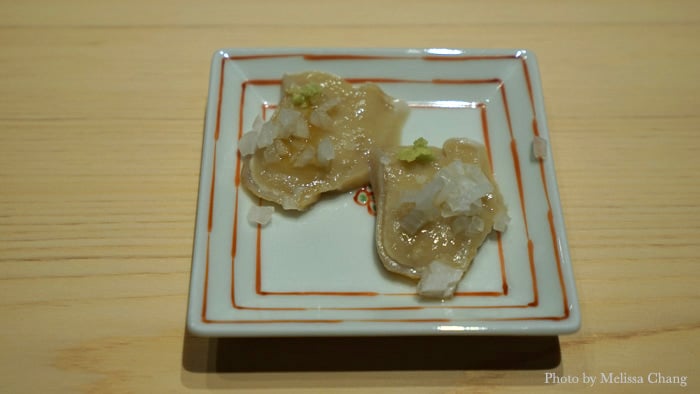 Side parts of giant clam with sesame oil, onion, and salt.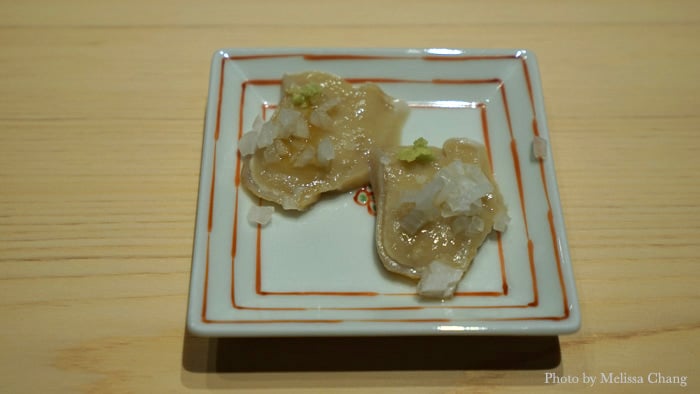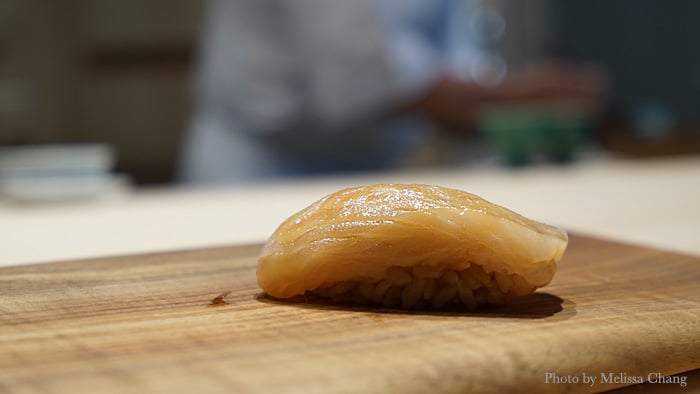 White salmon from Alaska that's so rare, there are only one for every thousand. These are salmon that don't eat ami, or small shrimp, that give the fish its orange color.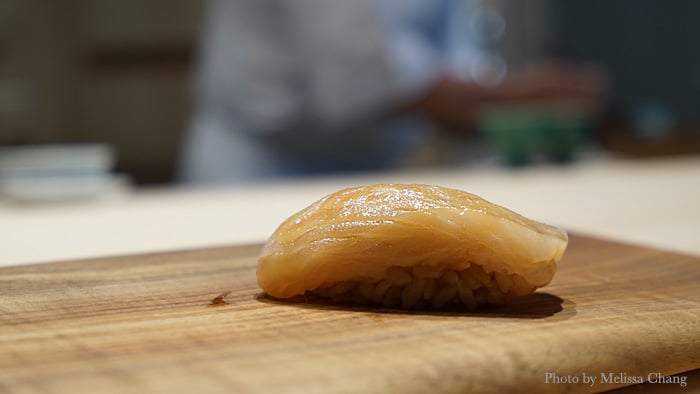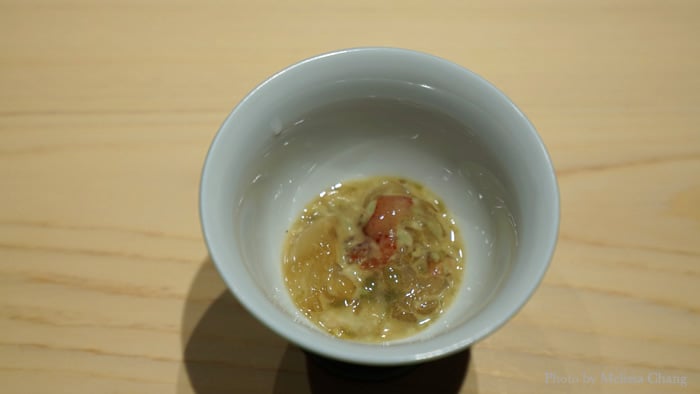 Lobster with its brains, also known as its "miso."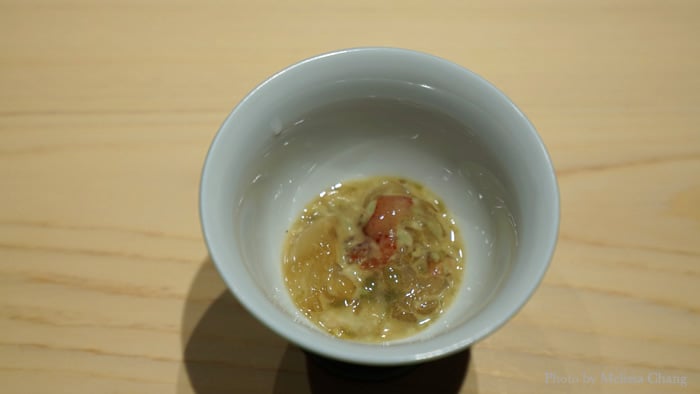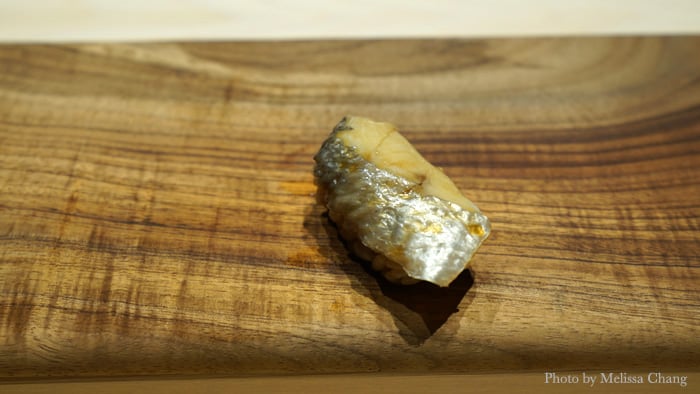 Moi that's been fermented in vinegar rice for a week, a traditional Edomae style of sushi.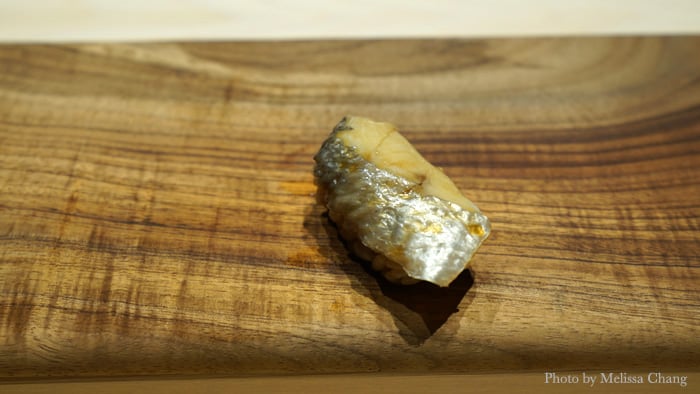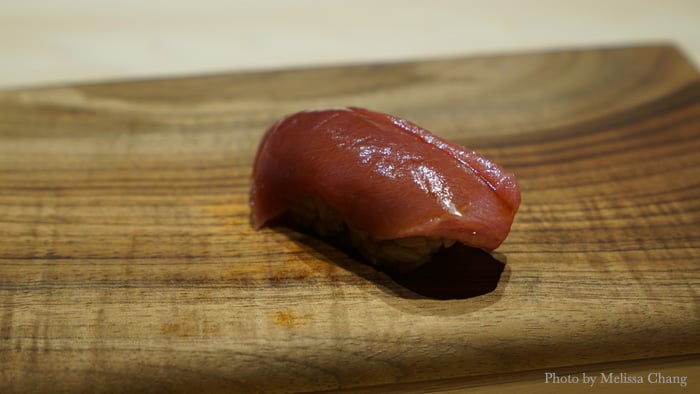 Chu toro. Need I say more?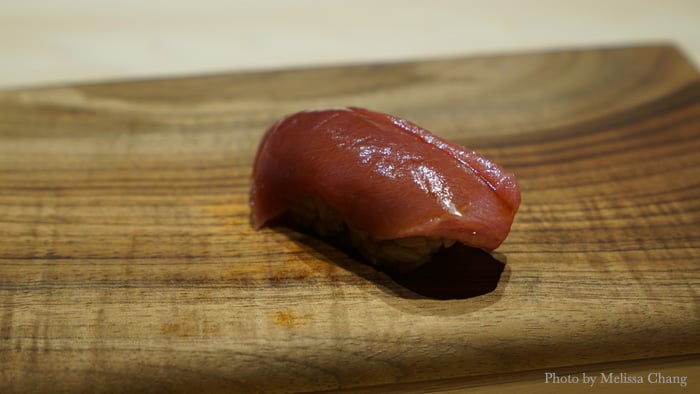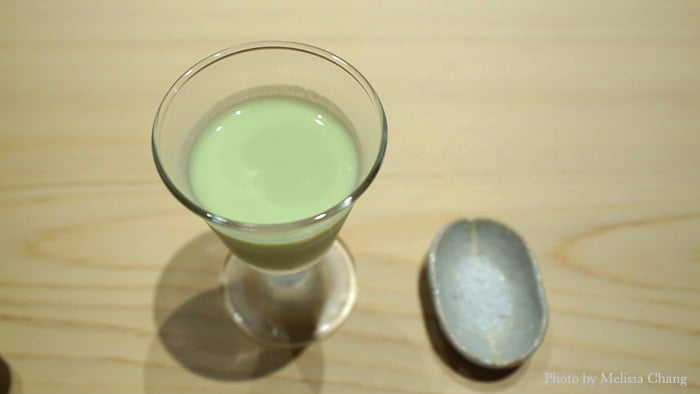 Chilled edamame soup with Molokai salt as an intermezzo.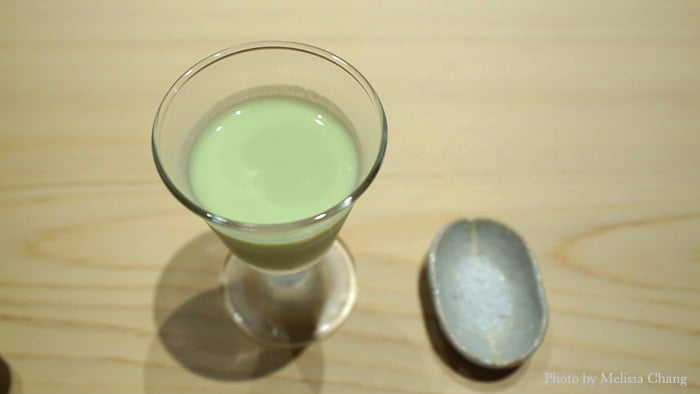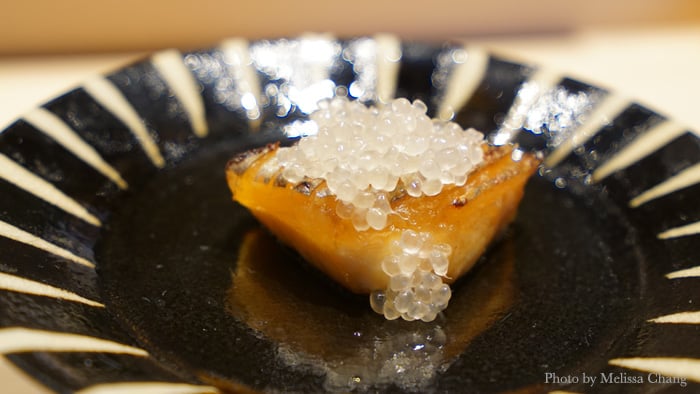 Grilled opah with finger lime.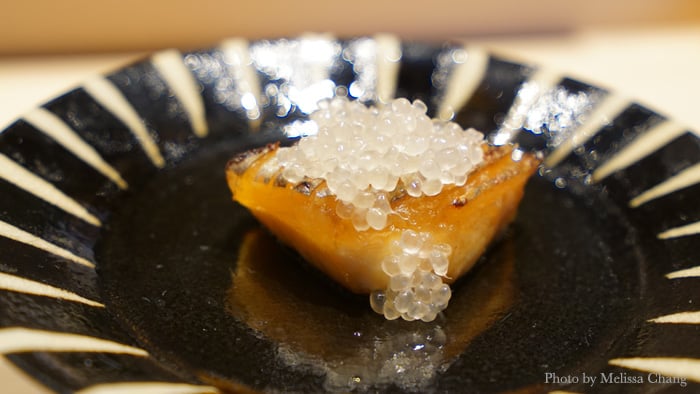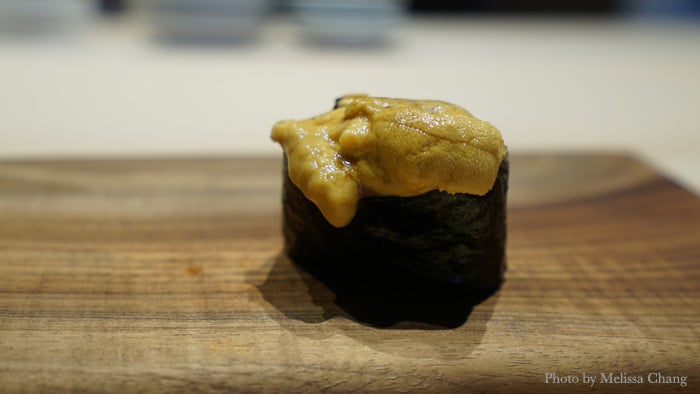 A tale of two uni: Was the chef trying to send me a subliminal message with this Santa Barbara uni? It was delicious, but the way it looked…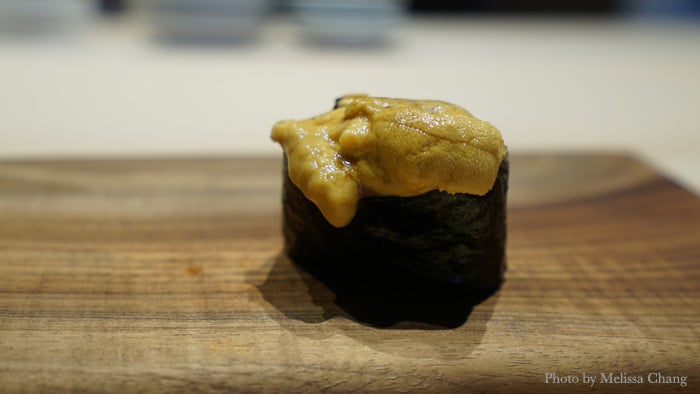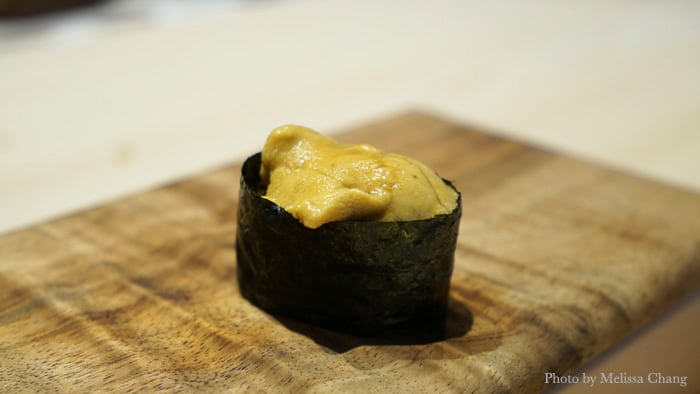 …compared to the smoother, sturdier sushi of everyone else made me wonder.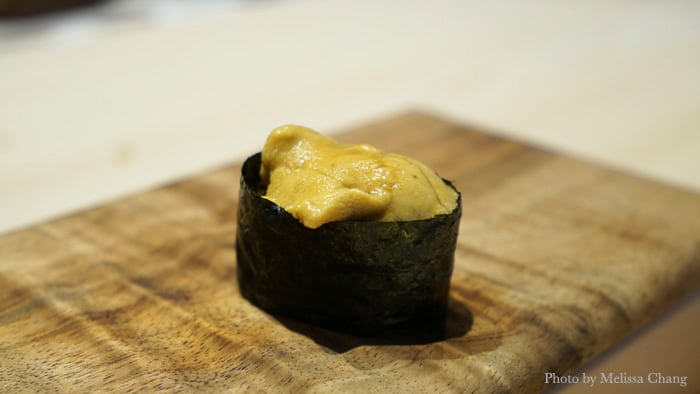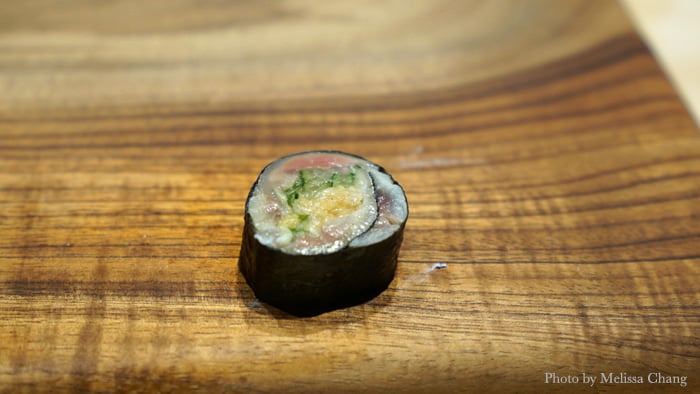 Sanma with cucumber and ginger in a mini maki.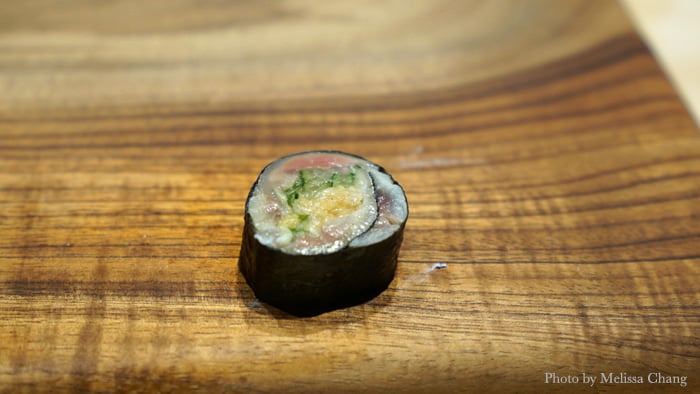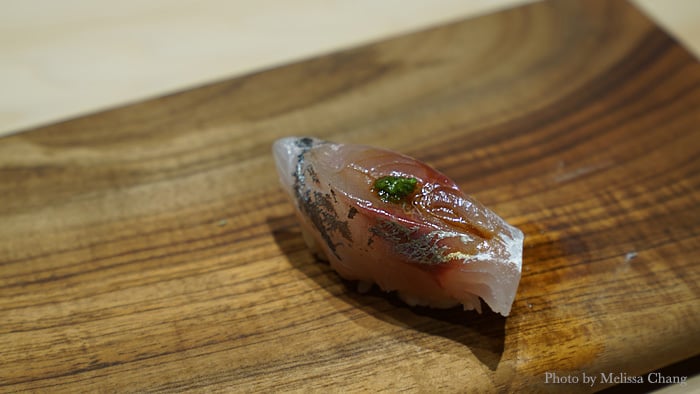 Horse mackerel with a bit of chili to brighten its flavor.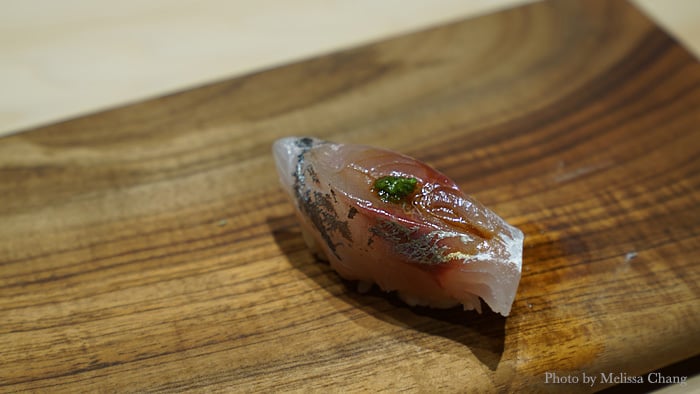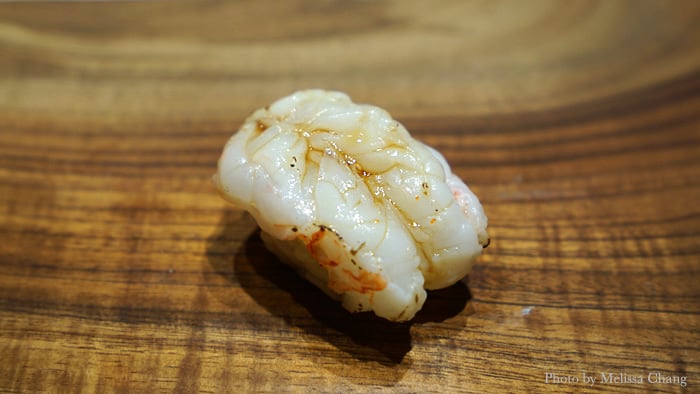 Botan ebi.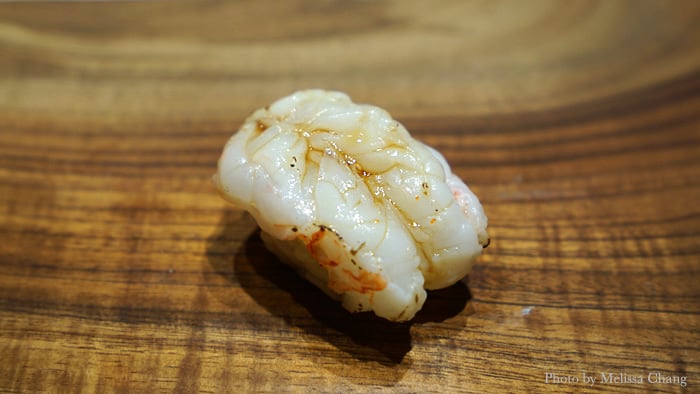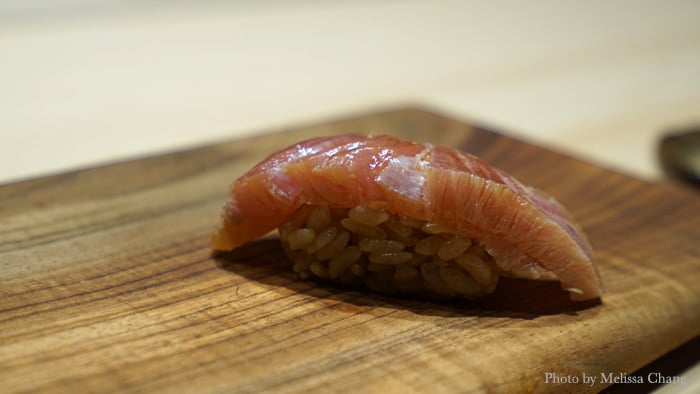 Yellowtail.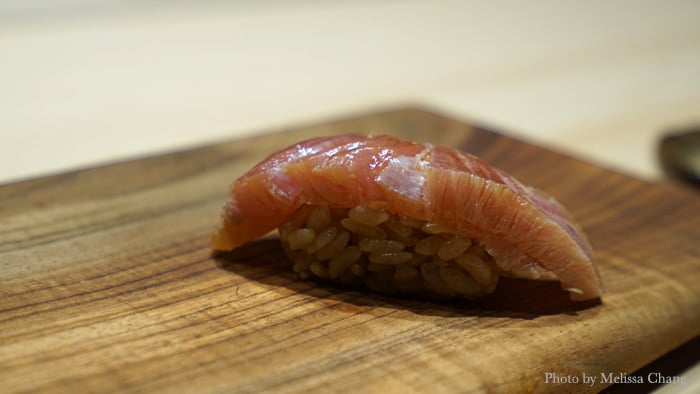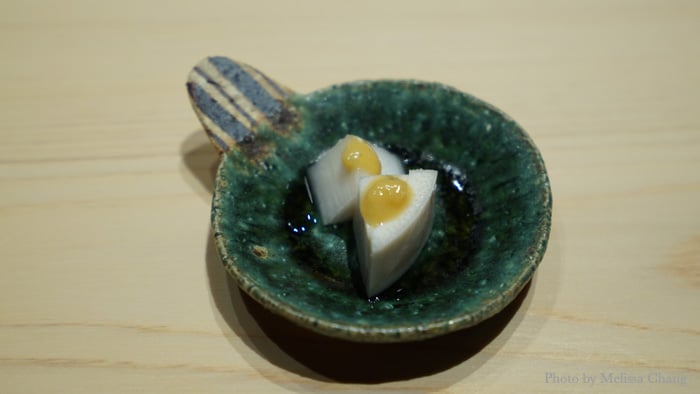 Hearts of palm with Maui onion mustard.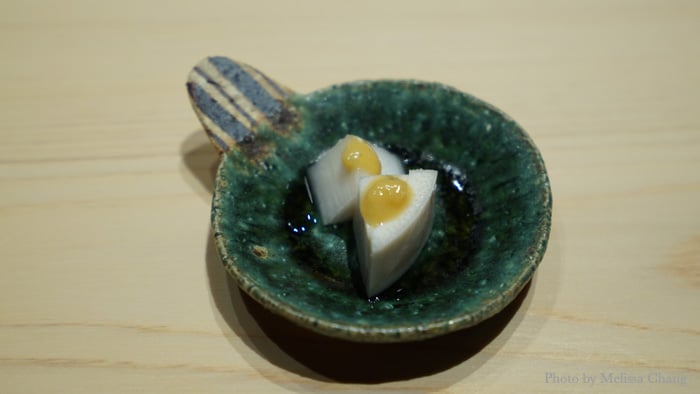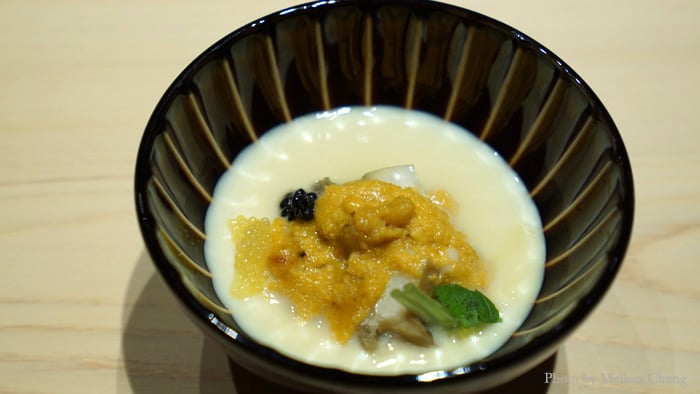 Chawan mushi with Kona abalone, American caviar, and uni. Again, it was delicious, but…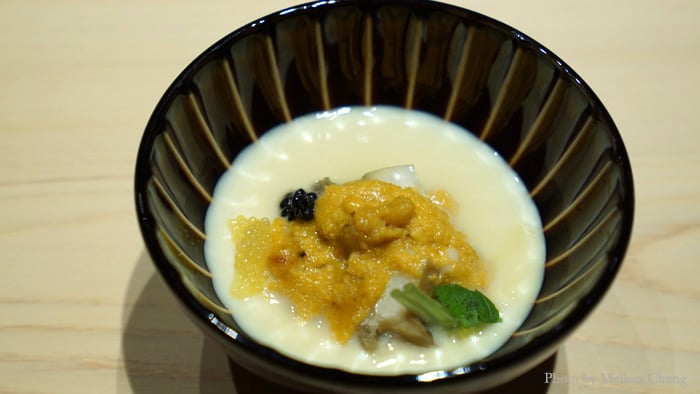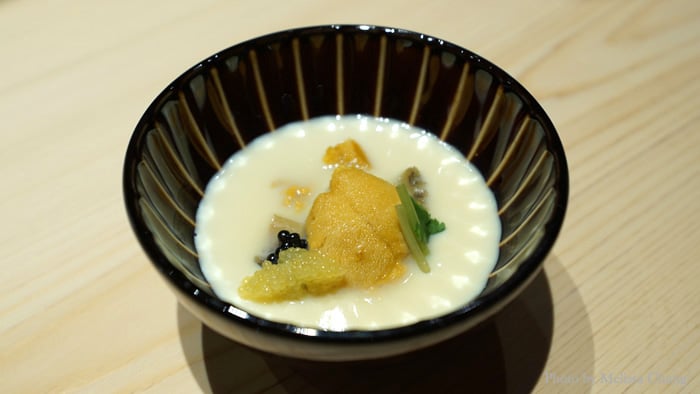 …compared to everyone else, my uni seemed to be different!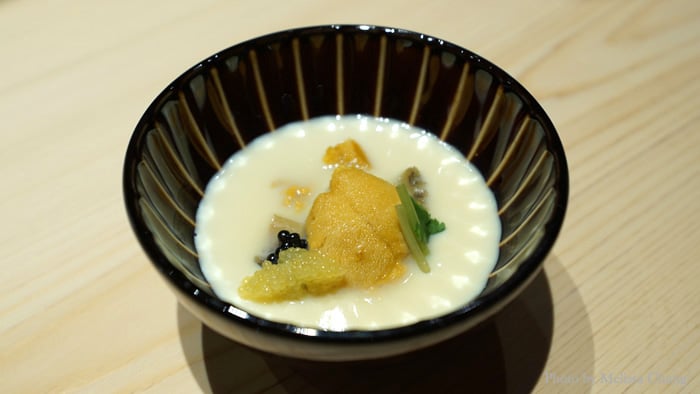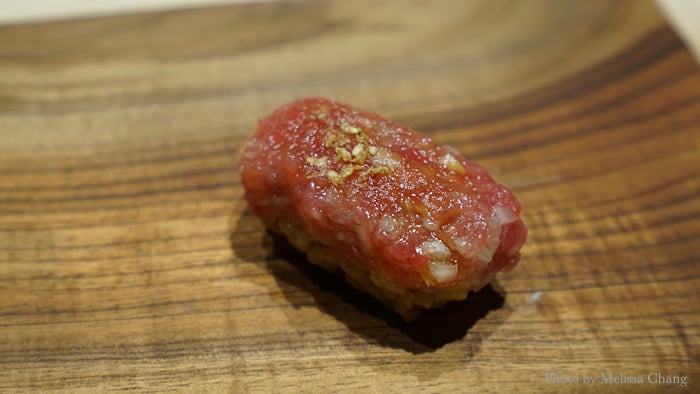 Sho's original ohagi: A minced mix of ahi, onion and daikon.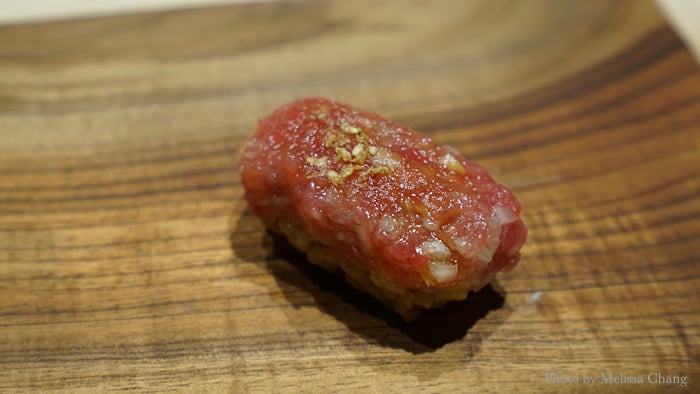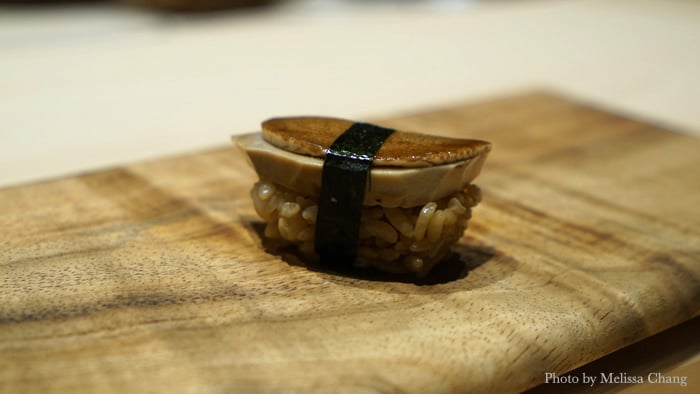 Animo (monkfish liver) with hearts of palm.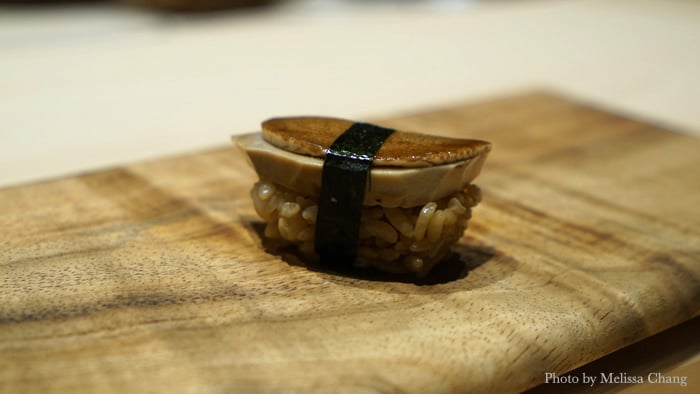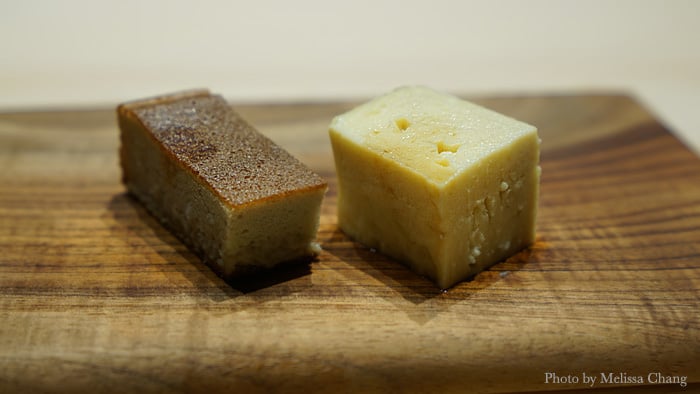 Two kinds of omelette, the test of a true sushi chef! Left is a poi-infused castella cake, and the other is a regular egg.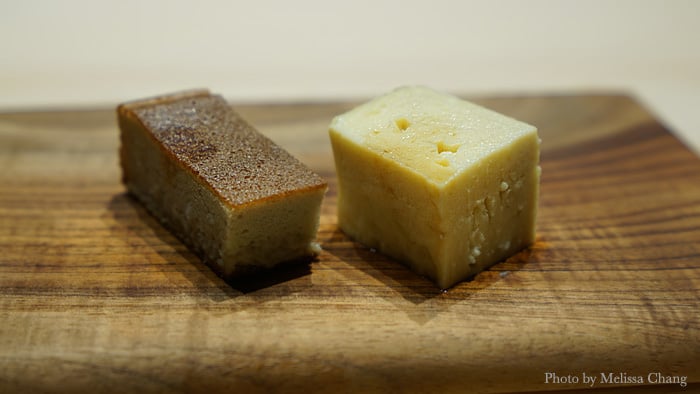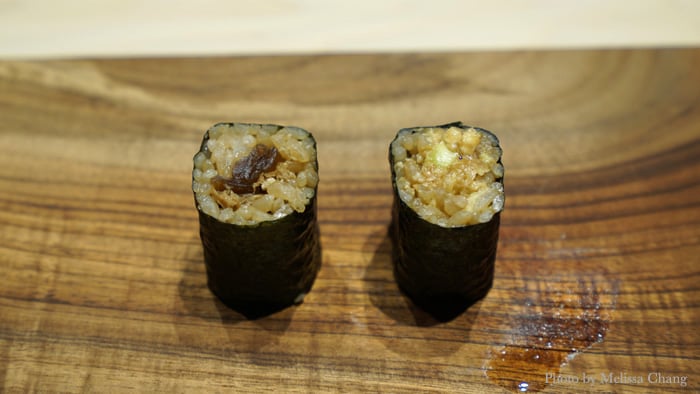 Kanpyo maki with aloha tofu fried tofu skin (inari), and monkfish liver with avocado and dried pineapple. Missing: A cup of ahi soup with negi.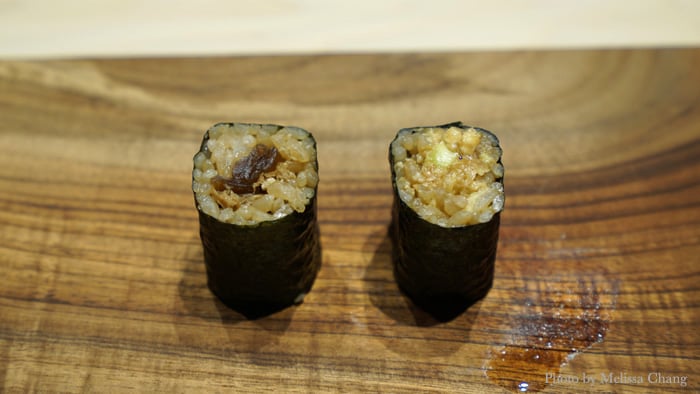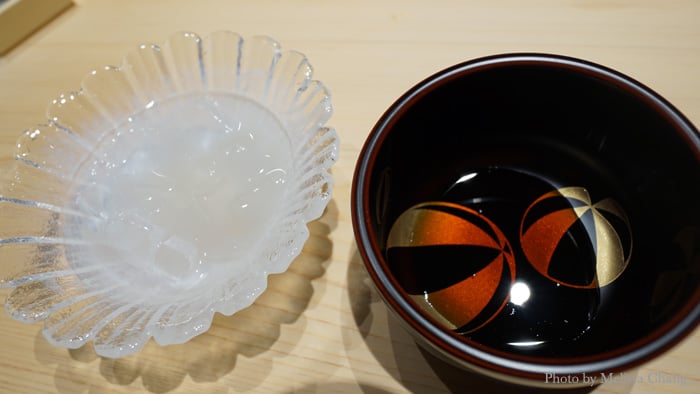 Kuzuki- arrowroot jelly noodle with kuromitsu.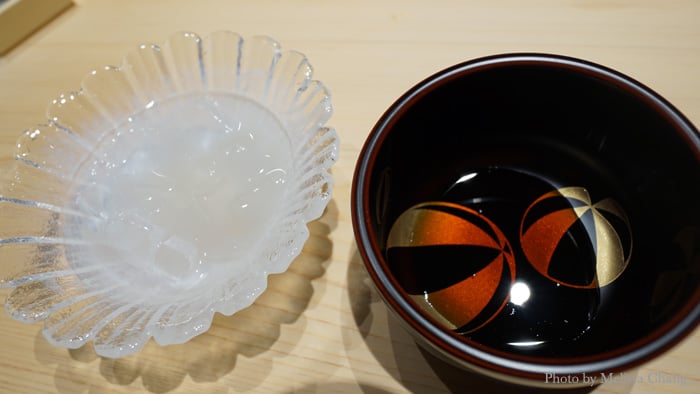 Was it worth it? This was 31 exquisite bites of Japan-quality sushi; I just had a 21-course grand omakase at O Ya for $285. If you're a sushi fan who appreciates the quality and skill behind the dishes, I'd say this was worth the splurge.
Oh, and for you Hawaii Five-0 fans, this place is one of Daniel Dae Kim's new favorite restaurants. Don't believe me? Listen for yourself.
Sushi Sho
383 Kalaimoku St.
808-729-9717
A credit card must be provided, and you will be charged a 50 percent cancellation fee if you cancel on the day of the reservation.