Not your ordinary donuts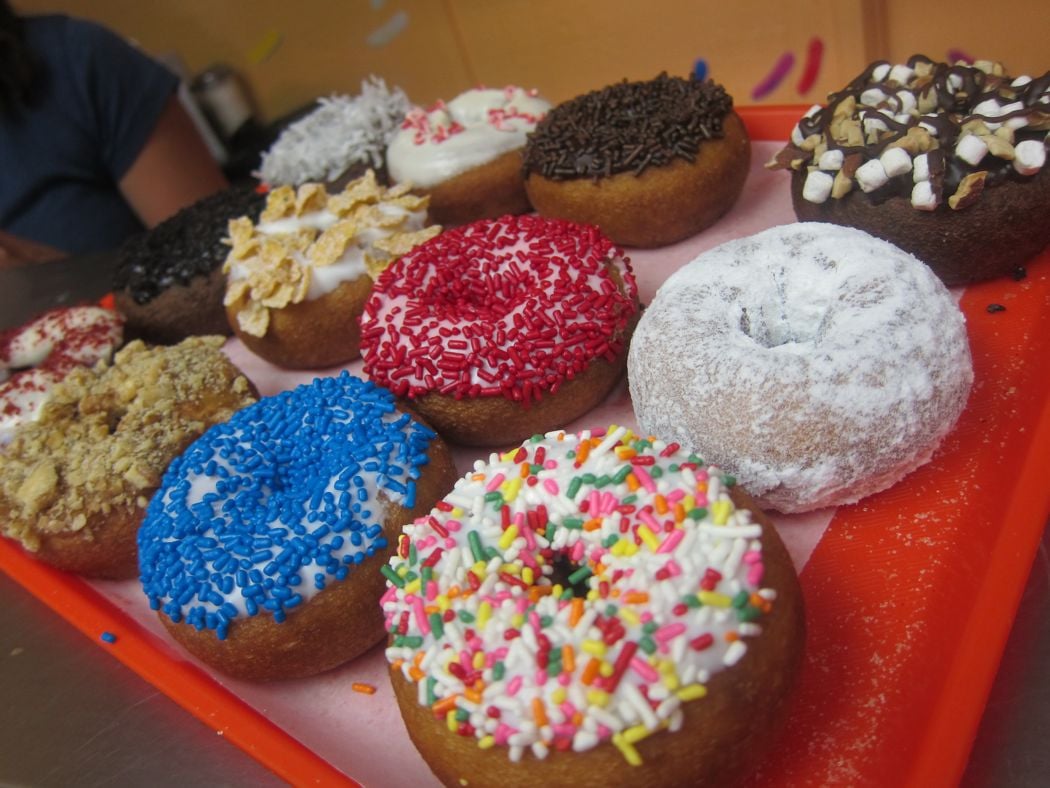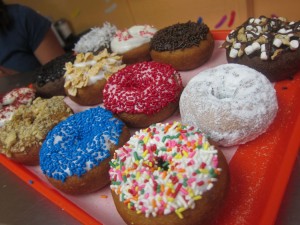 Since Friday's National Donut Day — what, you didn't know? — I've had these hole-y baked goods on my mind.
And there are two schools of thought when it comes to donuts.
Some (like me) are purists and prefer their donuts to be great as is. No frills, no fancy fillings. Just gimme a glazed donut and I'm good.
But there are others who like the frilly, fancy stuff. They want their donuts to not only taste good but look good, too.
Enter Regal Bakery.
This little donut shop near the airport — and part of the larger Regal Foods company — sells unique flavors of cake and yeast donuts, from a blueberry cheesecake donut with a white chiffon crumb topping to a red velvet cake donut with a creamy cream cheese icing.
This interesting spin on donuts — the flavors, the decorations — has lured a steady stream of customers, all eager to try something new. It's no Krispy Kreme — which I find on the overly sweet side, anyway — but these donuts can stand on their own. And when you visit, try the apple fritter and old-fashioned donuts, too. Trust me, these are worth the drive to the airport.
Here's what his shop has to offer:
Outside the bakery
To see even more donuts, visit my blog, The Cat Dish.
Regal Bakery, 3040 Ualena St. Hours: 5:30 a.m.-1:30 p.m. Monday through Friday, 8 a.m.-2 p.m. Saturday. Phone: (808) 834-4423