Nostalgic J-Pop at Yoyogi Milk Hall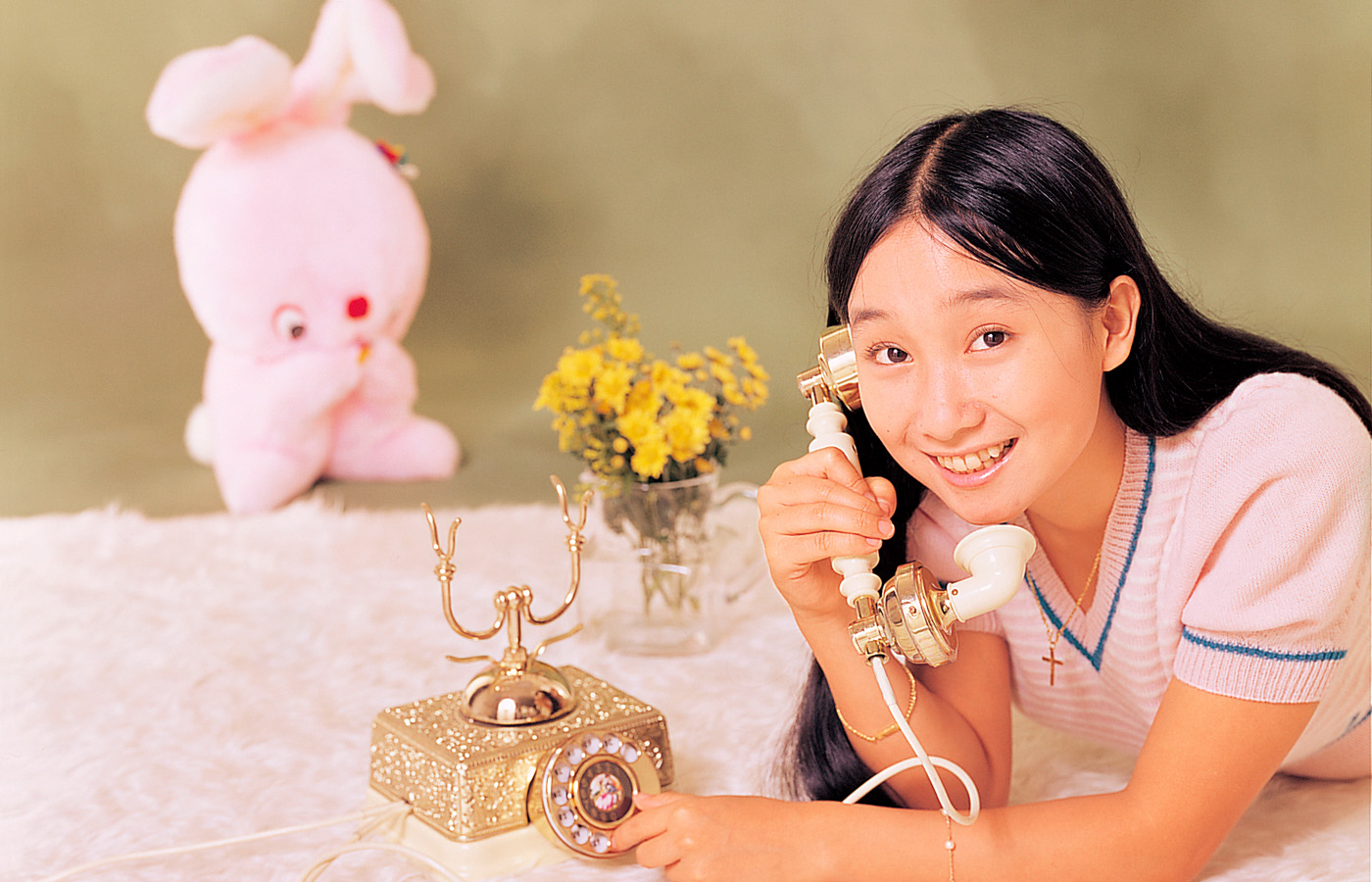 I had a couple of very OMG moments on this trip, one of them being at our visit to a spot called Yoyogi Milk Hall. I don't know why it's called a Milk Hall — although there are many throughout the country — but this place could have been named anything and I still would have been OMG'ing it.
You see, Yoyogi Milk Hall is a retro bar. They have lamps, toys, snacks and other memorabilia from the 1970s (and maybe even the 1960s) … but most importantly, the walls are plastered with singles of the pop stars of the era, and they play the music the whole time.
If you are my age, you'll remember the J-pop craze in Hawaii back then. It's one thing for Japanese people to love their pop stars, but their music culture was everywhere in Hawaii in a big way when I was a kid. My neighbor Dayna Nakamura was active in the Saijo Hideki Fan Club, and my other neighbor Melissa (Wong) Kamakawiwoole was the president of the Finger 5 Fan Club. We went to Agnes Chan concerts at the Ala Moana Hotel, Hiromi Go concerts at the Waikiki Shell, meet ups at KZOO radio and Ai to Makoto movies at Nippon Theater for 75 cents. Singer Momoe Yamaguchi would star in tragic movies that ended in someone dying of tuberculosis. We bought those expensive Heibon Magazines (the Japanese version of Tiger Beat) even though we couldn't read them. Hell, many of us couldn't even speak Japanese, yet we could sing along to all of the songs, word for word.
And if you're voraciously reading this blog post, you did, too.
Yoyogi Milk Hall is not the only one of its kind in Tokyo, and I heard there may be spots that have larger collections of retro music. But at least check this spot out.
We walked in and this was playing overhead. Do you remember it? Now that I'm older I realized it was the ultimate cougarriffic song:
Deb and I could sing along to every bit of it, complete with hand motions. That's how much we were into the J-pop scene back in the day.
I could show you what the walls look like in still shots, but thought it would be better to put them in a video, to a classic song, This Love Crush (この愛のときめき):
Here's the rest of the place:
Yoyogi Milk Hall
So who were your favorites from the 70s and where are they now? What fan clubs were you in?
To see all photos from this trip, click here.
Up next: Heading out to Echigo!