Noodle Tuesday: Ramen Sanji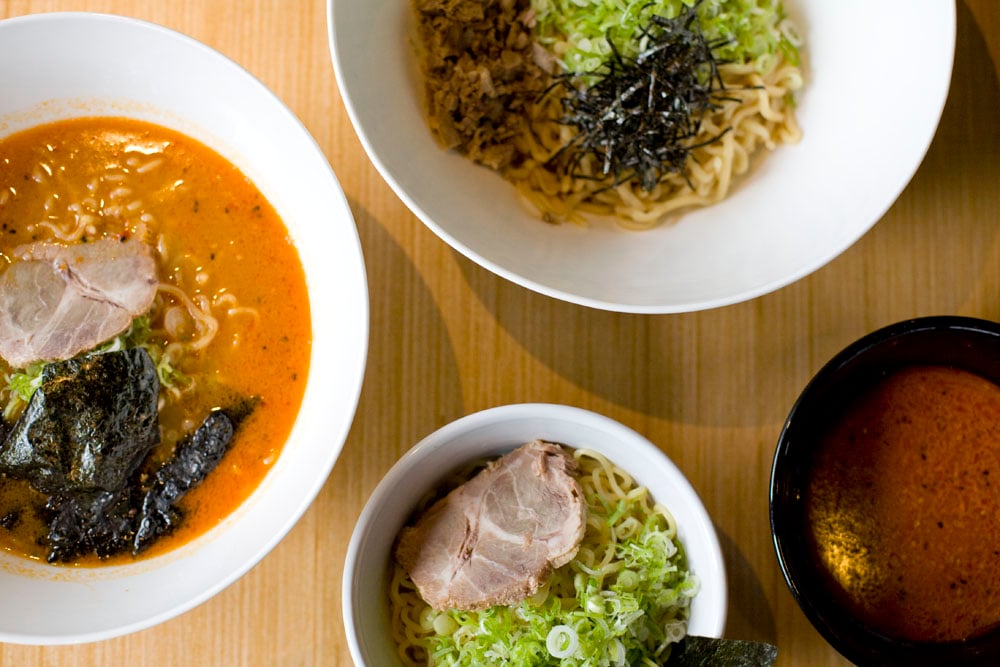 To me, Ramen Sanji just looks like a funky pirate-themed ramen shop. Luckily, I happened to bring a friend who knows better. He tells me that Sanji is named after the chef and pirate in One Piece, Japan's most popular manga of all time. I imagine it's like having a Calvin and Hobbes eatery (first item on the menu: Chocolate Frosted Sugar Bombs!) or maybe a Batman steakhouse, serving meat with sides of sacrifice and brooding.
Sanji is not as dark as a Dark Knight restaurant might be, though its headlining bowl of ramen is the Jigoku, or "hell," presumably named for its fiery tonkotsu broth. There's also a dip noodle, or tsukemen, with a more concentrated version of that chili-laced soup served separate from the ramen. My favorite is the abura soba, a more basic version of the mazemen concoctions I tasted in New York. It's a thicker, wavy noodle—despite its name, it more resembles ramen than buckwheat soba—mixed with a shoyu and oil dressing. It's pretty simple, but satisfying. You won't exactly find the hidden treasure of ramen at Sanji, but there's some good grub here, me hearties.
Ramen Sanji
Ramen $8.25 to $10.50
835 Keeaumoku St., 200-4521