Nonstop Kaka'ako: Time to eat!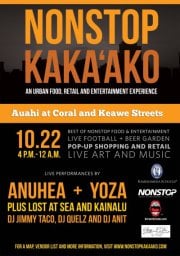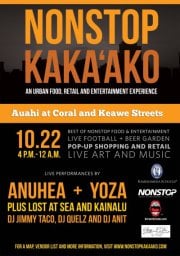 Nonstop Kaka'ako happens this Saturday night, a major block party that will fill three streets with food, entertainment and pop-up retail.
The free event celebrates Nonstop Honolulu's first birthday and Kamehameha Schools' plans to revive the urban neighborhood. The night includes entertainment on two stages by Anuhea, Yoza, Kainalu and Lost at Sea, as well as a beer garden, live UH football vs. New Mexico State, an outdoor arcade (basketball hoops/rock climbing wall/darts), cigar bar, live art, retail booths featuring chic clothes, jewelry and more, and a women's lounge with a beauty bar, martini and sweets bar, DJ and scent bar by Chai Studio.
When: Saturday, Oct. 22 from 4 p.m. to midnight
Where: Coral, Keawe and Auahi streets
Parking: Free at 555 South Street (ETS lot), next lot on Pohukaina, across Ala Moana Boulevard on Ilalo Street
Admission: Free
Here's the lineup of food from Best of Nonstop Honolulu nominees, Eat the Street food trucks, Kaka'ako eateries and more:
Achilles Grill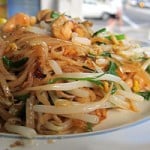 Contact: 808-387-0554; Achilles Grill on Facebook
On the menu: Pad Thai, peanut curry, spring rolls, Thai tacos, chicken skewers, Thai tea, beef salad






Beyond Burgers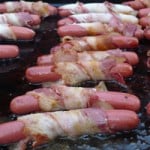 Contact: beyondburgers@gmail.com; Beyond Burgers Honolulu on Facebook
On the menu: Hamburgers, bacon-wrapped hot dogs, fruit-infused lemonades and iced tea
Bobalicious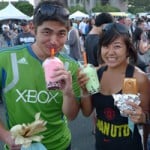 Contact: 808-591-7711; Bobalicious Boba Drinks on Facebook
On the menu: TBD







Bubble Puff & Tea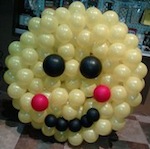 Contact: 3301 Campbell Ave., 808-732-2201, Bubble Puff & Tea on Facebook
On the menu: Bubble Puffs, tea and coffee Jalea (jelly) drinks, lava cakes, honey toasts





Chicago Eatz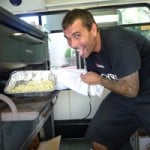 Contact: 808-482-0493; @ChicagoEatz (Twitter); Chicago Eatz on Facebook
On the menu: Chicago-style food






Cooking Fresh For You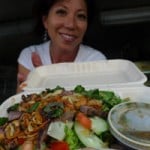 Contact: 808-594-8224; cookingfreshforyou.com
On the menu: Michi's seared steak with basil butter, Puerto Rican herb-crusted pork, seared ahi, Tex Mex quinoa salad, Michi's Thai beef salad, Michi's "Choke Pineapple" upside-down cake





Elena's Home of Finest Filipino Foods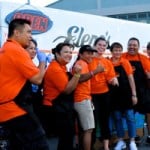 Contact: Elena's Restaurant in Waipahu 808-676-8005; www.ElenasRestaurant.com; @ElenasFilipino (Twitter), www.facebook.com/ElenasRestaurant
On the menu: Mini pork adobo fried rice, sampler plates, Lechon Special, pork adobo, chicken adobo, gisantes




Fairycakes (NS nominee)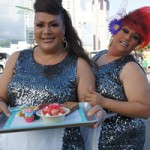 Contact: fairycakeshawaii.com; @fairycakes808 (Twitter)
On the menu: Fresh-baked desserts







Hank's Haute Dogs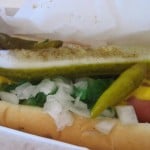 Contact: 324 Coral St.; 808-532-4265; hankshautedogs.com; @hankshautedogs (Twitter); Hank's Haute Dogs on Facebook
On the menu: Complete regular menu including foie gras dogs, duck fat fries, and express back-door service featuring grilled bratwurst with sauerkraut




Hawaii's Fried Musubi (NS nominee)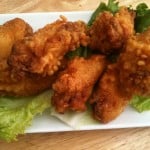 Contact: 808-391-3835; @friedmusubiHI (Twitter), Hawaii's Fried Musubi on Facebook; see Catherine Toth's blog about Hawaii's Fried Musubi
On the menu: TBD





Hula Shrimp Co.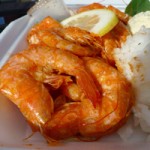 Contact: Hulashrimp@yahoo.com
On the menu: Guava chicken, pulehu steak, island-crusted ahi or mahi, seared ahi, Kahuku style shrimp, guava short ribs; all plates served with fresh greens and a large scoop of white rice or hapa rice (part white and part brown). Plus guava chicken salad, seared ahi salad, island-crusted ahi or mahi salad



Inferno's Wood Fire Pizza (NS nominee)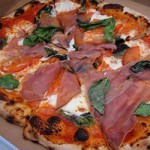 Contact: 808-375-1200; infernospizzahawaii.com; @infernopizzahi (Twitter)
On the menu: Guava smoked pork pizza with Maui onions; mozzarella, tomato and basil pizza with truffle oil drizzle; pepperoni, sausage and mushroom pizza
Island Sandwich Creations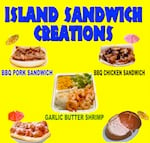 Contact: 808-636-0667
On the menu: BBQ pork sandwich, BBQ chicken sandwich, garlic butter shrimp, Italian meatball sandwich, New England clam chowder
Isle Creations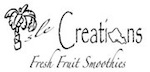 Contact: 808-258-9304
On the menu: Kalua pig sliders (regular or BBQ) topped with coleslaw, yakitori chicken mini plates
Kai's Pasteles
Contact: 720-515-KAIS
On the menu: Pastele stew, pasteles, gandule rice, bacalao salad, drinks







Kava Boy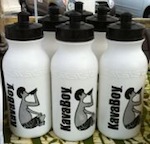 Contact: 808-551-5194, kavaboyhawaii.com, KavaBoy Hawaii on Facebook
On the menu: Kava-flavored drinks, kava traditional drinks, kava brownies, kava butter crunch popcorn, lemon kava kake, kava chocolate mochi crunch





Kettle Corn Hawaii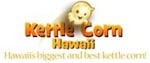 Contact: 808-306-2444, kettlecornhawaii.com
On the menu: Kettle corn popcorn with various toppings





Koi Catering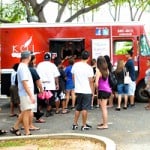 Contact: 2028 Dillingham Blvd. (formerly Pu'uwainani's Plate Lunches); 808-845-4564
On the menu: Honey mustard chicken salad with bacon-wrapped asparagus, grilled guava pork chops with dragonfruit salsa, grillled mahimahi with pesto linguini, butter mochi, brownies





Korean Fresh Grill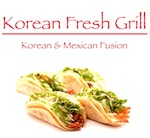 Contact: 310-849-9311
On the menu: Korean BBQ steak or soy sauce fish served in tacos, burritos, or with cilantro-lime rice





La Cosecha

Contact: 808-622-2777
On the menu: Tortas (French rolls) with carne asada (beef) & carnitas (pork), tortilla soup, La Cosecha salsa, chips & La Cosecha salsa
Lickety Split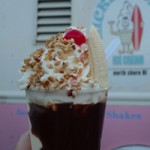 Contact: 808-227-6499; Lickety Split Oahu on Facebook
On the menu: Cones and cups, sundaes, banana split, banana royale, floats, shakes






Local STOP (NS nominee)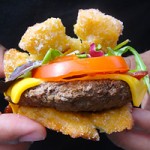 Contact: @localstop (Twitter); Local Stop on Facebook
On the menu: Panedesia; malasada burgers: King Kamehameha, Local Stop, Try Wait, Teri, Loco moco; also pastele stew, chicken gandule rice






Luscious Desserts

Contact: 808-371-0802; luscioussweets@hawaii.rr.com
On the menu: Lilikoi curd jar, bananas Foster on cheesecake, coconut white chocolate bar with pineapple compote, coconut white chocolate bar with lilikoi curd, lush peanut butter cup, lilikoi cream cheese brownie
Ono Steak & Shrimp Wagon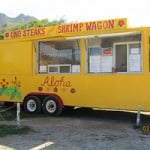 Contact: 808-688-4117; Ono Steaks on Facebook
On the menu: Steak, garlic shrimp, garlic ahi, rice, potato-macaroni salad







Onopops (NS nominee)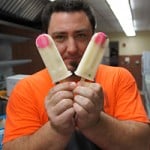 Contact: 808-354-2949; onopops.com; @OnoPops (Twitter); OnoPops on Facebook
On the menu: TBD






Popcorn Express

Contact: 515A Kuwili St.; popcornexpress@gmail.com; popcornexpresshawaii.com
On the menu: Fresh kettle corn






Pt. Suisse Crepes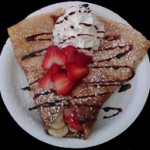 Contact:808-351 5871; @PtSuisseCrepes (Twitter); Pt Suisse Crepes on Facebook
On the menu: lime; bananas and strawberries; Nutella; bananas; Grand Marnier; raspberries and dark chocolate; ham and cheese; spinach and cheese; egg, sundried tomato and cheese; tomato, mozzarella and homemade basil oil; spinach and mushroom;feta, tomato and spinach; egg, ham, cheese, spinach, sundried tomato, artichokes and mushroom crepes

RB's Ice Cream Desserts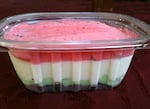 Contact: rbsicecream@gmail.com
On the menu: Popcorn ice cream, ice cream pies: pumpkin crunch, Mauna Kea, watermelon, coffee, haupia, chocolate mac nut, lychee sorbet, li hing sorbet, Dreamsicle, mocha almond fudge




Serg's Mexican Kitchen (NS nominee)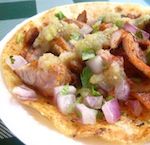 Contact: 2740 E. Manoa Road, 808-988-8118, Serg's Mexican Kitchen on Facebook
On the menu: Tacos, churros, flautas






Shogunai Tacos (NS nominee)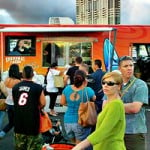 Contact: shogunaitacos.com; @Shogunai_Tacos (Twitter); Shogunai Tacos on Facebook
On the menu: Osaka Jo pulled pork taco, Mexican taco, lamb and fries






Simply Ono
Contact: 808-728-0441
On the menu: From the truck: bread pudding with chocolate/vanilla sauce, rack of lamb, smoked meat sliders, seared ahi, baked mac and cheese; in the Men's Lounge: smoked meat, poke bar





Soul Patrol (NS nominee)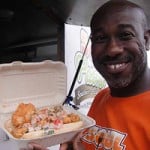 Contact: 3040 Waialae Ave., 808-735-7685; pacificsoulhawaii.com; @pacificsoul (Twitter); Soul Patrol on Facebook
On the menu: Soul food with aloha and spice






Ultimate Burger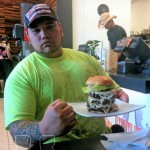 Contact: 808-329-2326; ultimateburger.net; @ultimateburger (Twitter); Ultimate Burger on Facebook
On the menu: Slider burger with fresh-ground Big Island beef, house-made lemonade, fresh-cut Ultimate Fries with house-made aioli





Uncle Clay's House of Pure Aloha (NS nominee)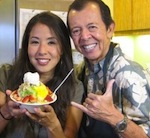 Contact: Aina Haina Shopping Center, 820 W. Hind Dr.; 808-373-5111
On the menu: All-natural homemade syrups in strawberry, lychee, lilikoi, li hing, milk chocolate; toppings of Tahitian vanilla ice cream, Dream Sauce, all-natural li hing powder, fresh strawberries, homemade mochi




Why'z
Contact: 808-454-7954
On the menu: TBD







Xtreme Tacos (NS nominee)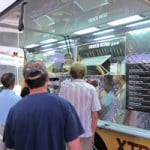 Contact: 808-954-5477; www.xtremetacos.com; @xtremetacos (Twitter); Xtremetacos on Facebook
On the menu: Mexican-style street tacos, burritos and quesadillas
Other posts on Nonstop Kaka'ako
Cat Chat: Nonstop Kakaako
Nonstop Kaka'ako: Kainalu
Updated event lineup for Nonstop Kaka'ako
Yoza on board for Nonstop Kaka'ako
Anuhea to perform at Nonstop Kaka'ako