Night Lights: Weekend Wrapup Sept. 24-26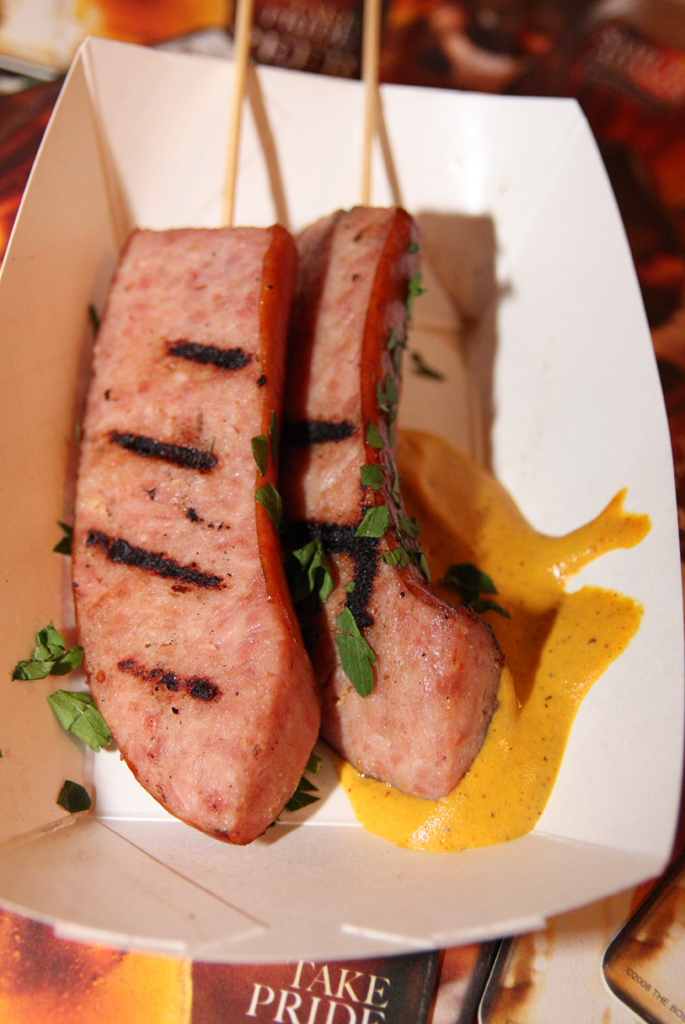 So early on this weekend, I decided that my phone's camera quality (I have an LG Ally) just won't cut it for Twitpics. which I seem to be taking a lot more of lately. (Follow @nonstophonolulu on Twitter if you want to see the ones I took this weekend for Octoberfest and We Value Hawaii.)
Surrounded as I am by technophiles, it didn't take me long to decide that I needed a new point & shoot camera (the Canon S-95) and an Eye-fi card (it's amazing that they make SD cards with wireless capacity now) for the job. Much as I rely on my big SLR camera right now, I have a feeling that this setup might change my life.
On to the weekend.
Friday was Octoberfest (Oktoberfest, if we paid any attention to proper German spelling), of course, so I hit Chinatown to see if I could find a good bratwurst. Although there were several places selling them, my friend from the Ukraine was most vocal in his disappointment that there was only about one place (Brasserie du Vin) selling 'em traditional-style, which means intact, no mustard.
Apparently this is a travesty: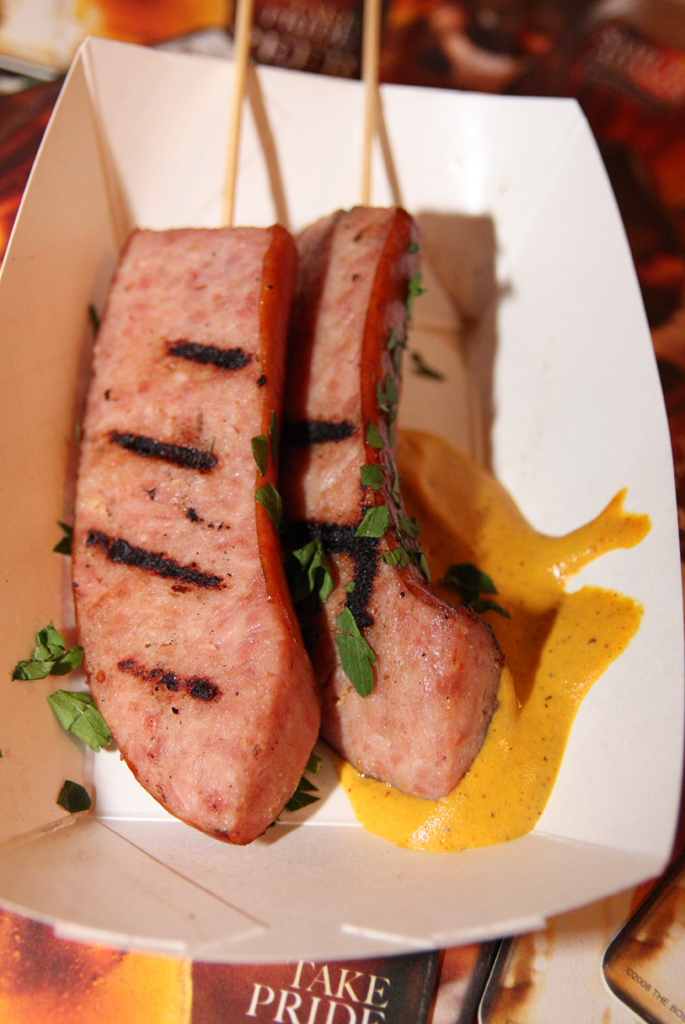 But still, it's oh-so-delicious. Here's the rest of the gallery, now that you're hungry:
At around 10 p.m., everyone started migrating to the clubs for Chinatown Get Down, which I didn't stick around for, but plenty of other local photographers did.
Saturday, I was woken up early (8 a.m., a few hours after I'd gone to bed) to go to the KCC Farmer's Market. I do love stumbling around in a sleep-deprived haze there… it's lively, the fruits and veggies are fresh and generally cheaper than the store, and the food offerings make for an awesome breakfast.
A little later, it was off to Fresh Cafe for We Value Hawaii, a social/political discussion forum, art & music gathering and some super cool DIY booths. A couple of the neatest ones were Josh 86's sticker and button-making table, the screen-printing table out front and FLUX Magazine's table, where we could make our own little books with a few pieces of paper, glue and cardboard.
Also, this little guy, who was everywhere and sooo excited to be there. His name is Mochi (Mo' Chee?) or something along those lines.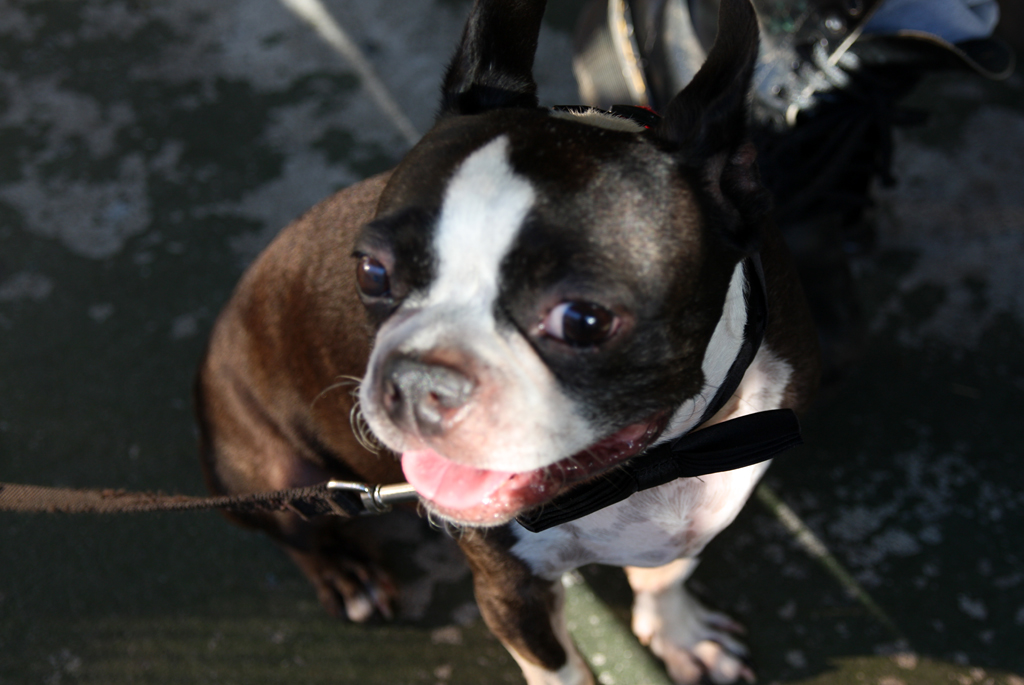 The event was actually inspired by a book called "The Value of Hawaii" that became a movement definitely worth checking out for the discussions these folks inspire. The highlight of the day, and what everyone showed up for, was the discussion panel on artists and the arts with eight of Hawaii's prominent politicians, including Neil Abercrombie, who was pretty much awarded rock star status after his recent gubernatorial win. Representing the arts were a bunch of familiar faces, including Lisa Yamada from FLUX Mag, Nicole Maryott and Super CW. Go girls!
Here's the rest of the gallery:
After a food stop at Kua'Aina Burger, a break and a change for the dressier, I headed down to Nobu Waikiki for Sakura, the classy monthly party thrown by Kurious, Sky HI and Potent Productions. Although not as crowded as last month's, it still got close to packed, and everywhere I turned, somebody was celebrating their birthday… including my friend Kimina, whom you've probably seen working door at the clubs or with Scott Rasak from Potent Productions. Happy birthday, sweetie!
Here's the gallery:
So that's that, I suppose, for my weekend. Don't forget to check out all the other galleries from this weekend, including ARTafterDARK and the air show at BayFest, shot by Ryan Matsumoto!
Next week… First Friday already? Yeah, you know where I'm gonna be.