Night Lights Weekend Wrapup Sept. 1-5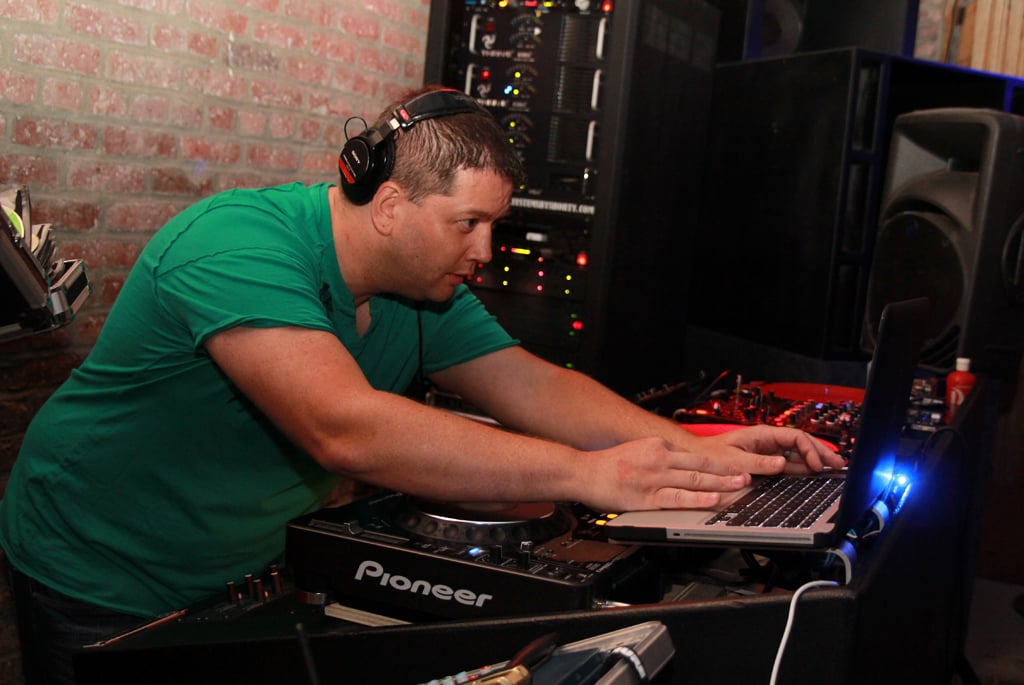 First, in nightlife news…
If you're at all a part of the nightlife scene, you've probably heard about the present debacle happening with the Waikiki EDITION hotel and its nightclub, Crazybox. For those of you who haven't been following the developing story, EDITION underwent a dramatic 2 a.m. management change when the owners, represented by M Waikiki and Aqua Hotels, came in and changed the locks and branding signs.
The owners accused Marriott, which has been managing the hotel, of mismanagement and losing them large (we're talking $8.4 million) amounts of money. Since then, there have been all kinds of developments and backlash, as the nasty court case between the owners and Marriott continues. Crazybox was closed over the weekend, with all its DJs throwing a packed party at Apartment3.
Now, it's looking like the club will be closed indefinitely. Since the name Crazybox belonged to EDITION and the Marriott, the club no longer has a name, and will be used only for private events, although, according to one of my sources, management will be talking to some local promoters about taking over the spot.
I have to give a shout-out to the brave employees of Crazybox and EDITION, though. It's not pleasant getting caught in a corporate war, and with all the national headlines, it's easy to forget that the folks bearing the brunt of all the confusion, insanity and stress are our friends and neighbors.
If you know someone who works/worked at EDITION or Crazybox, give them a hug. They could probably use it.
Another less dramatic shakeup is happening with Oceans 808 at Restaurant Row. Sold in January, the club shut down at the end of August for renovations, and according to creative director Cydney Chu, the re-opening date is Oct. 29, just before Halloween. But Oceans won't be reopening as Oceans; instead, the new restaurant/nightclub will be called Tower 10, and it sounds like the next incarnation will be more of a lounge with a "modern Pacific" theme than the bumping nightclub most of us know.
Now, on to the loooong weekend!
One of the questions I get asked the most is whether I ever get tired from running around all the time, and the answer is yes. This weekend was one of those that I alternated between being really excited and really wishing it was done so I could go back to bed. You'll see.
Thursday was Nextworking at Chai's Island Bistro, thrown by the crews from Potent Productions, Pacific Edge Mag, AT Marketing and a whole bunch of other professional organizations. As professional networking mixers go, this one is always a sure thing, guaranteed to bring out a good, diverse crowd. Check out the pics:
After Nextworking, I met up with some friends to eat at Green Door Cafe, a tiny Malaysian restaurant on Nuuanu Avenue. I'd never been in there before, but even though there are only a few choices written on the menu, food was served ghetto-style on halves of Styrofoam take-out trays and the proprietress was a bit grumpy, it's unmistakeably delicious. There's a reason why it gets top ratings on Yelp… I'd go back!
First Friday was not, despite all predictions and an end-of-summer block party thrown by Indigo, the sheer insanity that I expected. It was actually a bit more chill than usual, if still very crowded. I did see and capture a ton of interesting sights though; take a look at pics from Abigail Stanwood's photo exhibit at Ong King, performances at The ArtSmith, the happenings at Mish Mash boutique, some of the Chinatown Artists' Lofts, Subphonix at Mercury Bar and the block party:
Saturday, I ended up in Chinatown again, with almost no sleep (for a variety of reasons). I spent a chill couple hours at the Dubkonscious concert at NextDoor:
and Odin Works' new First Saturday house night at Lotus, with DJ Jazz-e:
and peeps who were doing more shots than I've ever seen lined up on a bar at the same time.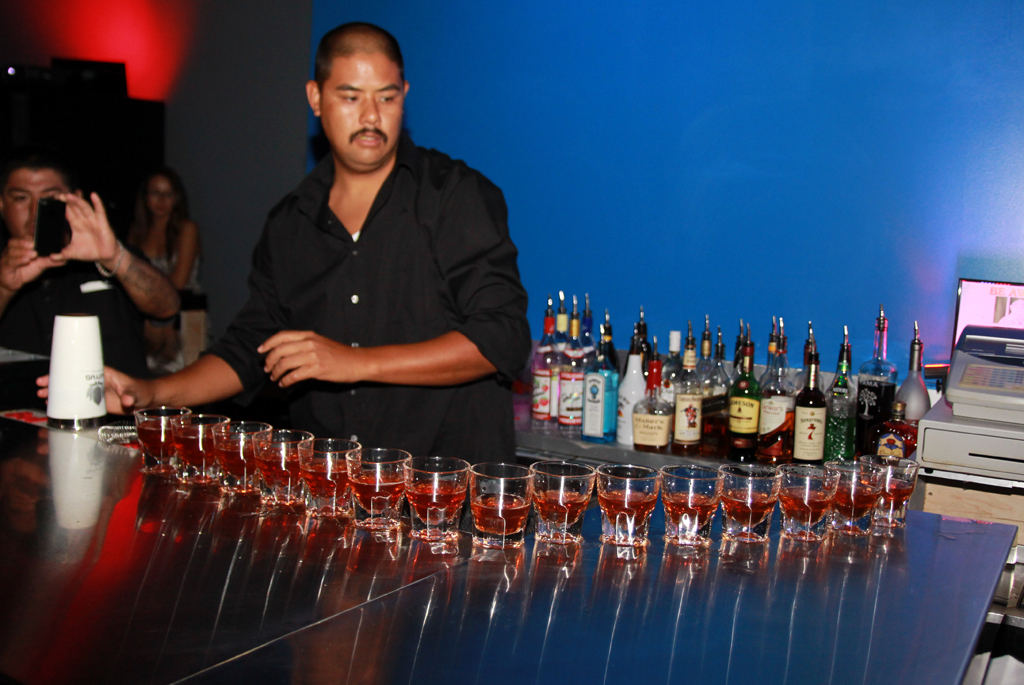 Sunday was the Bacardi Pool Party at the Queen Kapiolani Hotel. Although there's more space on the pool deck itself, I miss the Marriott (under renovations this month) as a venue; there's parking and a much bigger pool, to start. Still, plenty of sexy people and nice views:
Also, check out Riana Stellburg's pics from the Got Rice Fest at NextDoor, happening the same evening:
That night, I decided to check out SoHo's Blackout IV party, and… wow. I think I'm still temporarily brain-damaged from the intensity of the dubstep & drumstep the BOAY boys were playing in the second room. Combined with a great deal of top-shelf tequila… well, it was a good night. Thanks, Lizcious Liz, for the blacklight paint!
Monday (oh, did you think it was over?), I helped organize a BBQ at Kakaako Park for the Mercury Bar peeps. It was a nice, chill ending to a crazy weekend, and I got to hang out with some adorable puppies:
Yep, now I'm done.
Next weekend, don't miss reggae band Groundation at The Waterfront at Aloha Tower Friday, with Ooklah The Moc, Dubkonscious, And Guidance, or DISSIZIT's anniversary party at SoHo. Saturday, Slow & Low will be dropping the dubstep at Lotus, and the Nonstop team will be covering the "Hawaii Five-0" Season 2 premiere on Waikiki Beach.
See you around!