Night Lights Weekend Wrapup: Nov. 3-5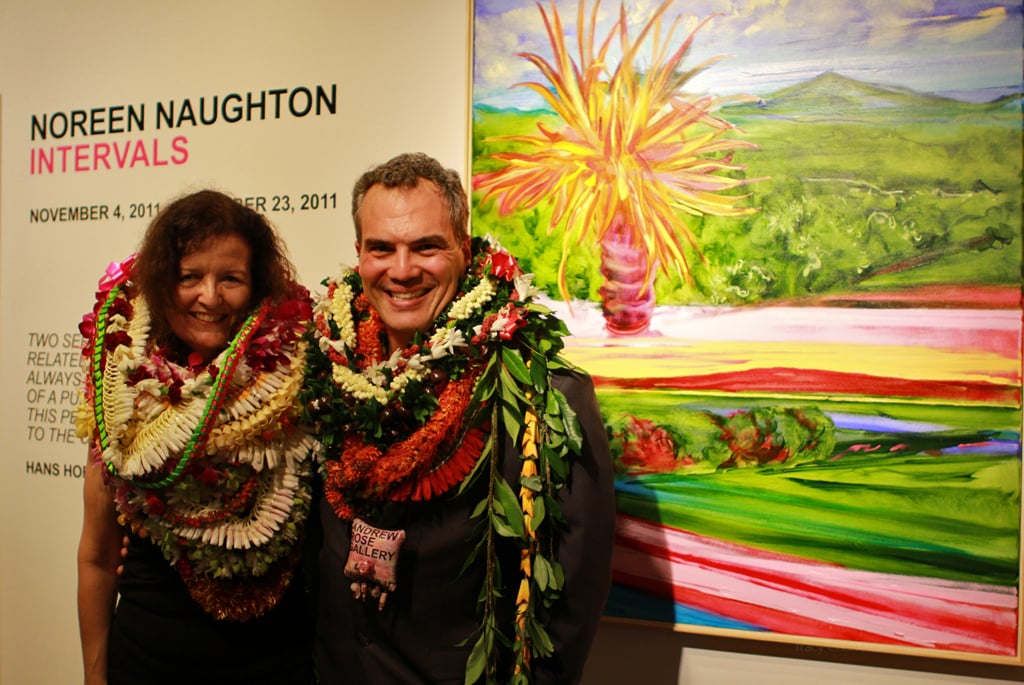 Every First Friday, it seems like I only get to about half the stuff I want to check out. This month was even worse, because there was stuff happening all over town, and there I was, running around in Chinatown as usual. People ask me all the time if I get tired of being at First Friday, and I answer that since every month is different, especially during the art walk party, there's always enough diversity to keep me excited.
New things to see and do this month included the grand opening of the Andrew Rose Gallery, across from the Executive Center on Bishop Street. Downtown is a great place for a posh art gallery like this, and the glass-fronted building was crowded wall-to-wall with curious folks sipping wine, munching on snacks and looking at the vibrant paintings of the gallery's first showcased artist, Noreen Naughton.
Another new opening during First Friday: Mojo Barbershop and Social Club, run by local couple Matt and Marion in the space that used to be the old Black Cat Tattoo. "Keep Hawaii Handsome," is their logo. I can tell already they're geniuses; besides the pupu at their grand opening, which included some amazing meatballs and mustachioed donuts, besides the vintage quirkiness and the free combs they were handing out to everyone inside, besides the gorgeous mural by Kamea Hadar that graces their wall, every one of my friends who I ran into seemed to have known the owners forever. The concept of an old-fashioned barbershop that's also a hangout spot for Honolulu's young artists and "it" crowd fits in so well with what Chinatown should be evolving into. Best of luck to them… and keep an eye out for an upcoming Cat Chat on Mojo!
Other highlights this month: The unabashedly political, anti-APEC art show at The ARTS at Marks Garage, getting to see Ill Hill Society perform at local boutique Noteworthy's first anniversary party at The Venue, watching incredibly talented band Streetlight Cadence draw in a huge crowd and completely own the sidewalk in front of Bethel Street Gallery, and getting air-high-fived by the Hare Krishnas on Hotel Street.
Here's pics, though:
Saturday, I didn't drag myself out of the house until somewhere around 11 p.m. After some lengthy experimentation with making my own Somen and soup base, I finally went out, and drove down to Chinatown first. Along the way, I passed what looked like half the HPD parked out along the side of Thomas Square, keeping a stern eye on the Occupy Honolulu and APEC protesters gathered there (later, eight of the protesters got arrested for "violating curfew" after the park closed).
Compared to that, Hotel Street in Chinatown was pretty dead. I dropped in at Lotus to scope out Miko (Soundsex) and Cameron's (Odin Works) new vinyl night, Revolve: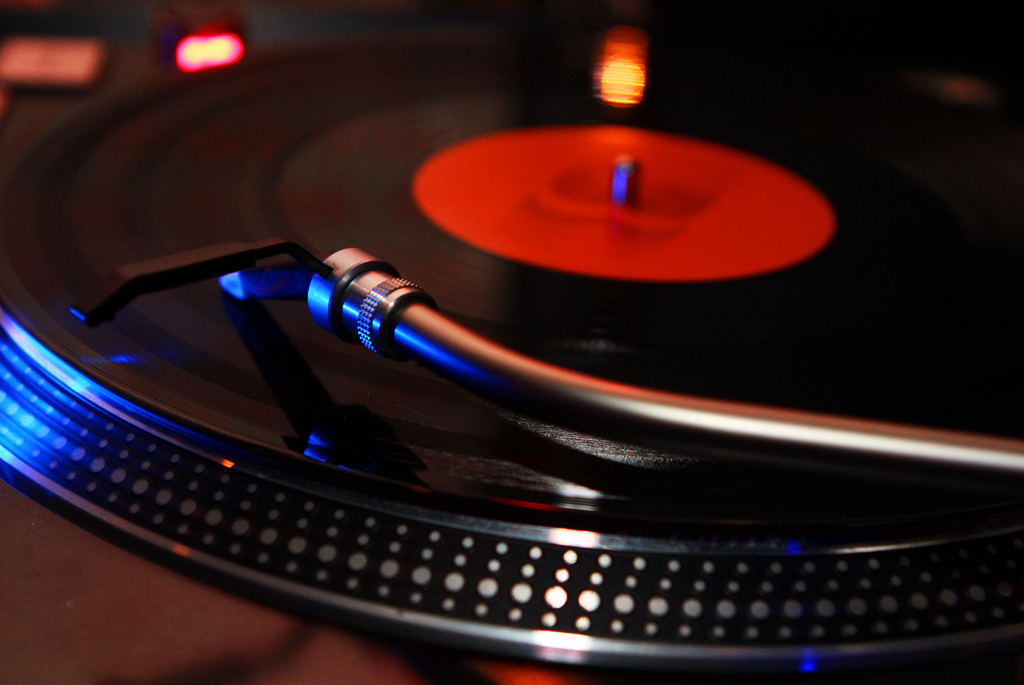 The concept of an all-electronica/house, all-vinyl night is pretty cool, right?
After I left Chinatown, I headed over to Ka for the final edition of Party Rock, that was also a crazy-packed fundraiser for the UH Manoa Fall 2012 Nursing Program.
In nightlife news, Crazybox at The Modern (or what was formerly Crazybox at the former Waikiki EDITION, since it appears the Crazybox name was trademarked) has quietly reopened, drawing quite a bit of controversy and mixed reactions from the local nightlife scene (you might have seen some of the drama on Twitter over the weekend). Some people are glad the club is back in business, and some have adamantly refused to go back. Regardless, if you'd like to check out what it's like after the remodel, the club will be open at the old hours, from 10:30 p.m.-3 a.m. Thursday-Saturday until further notice.
…And that was pretty much my weekend. Next week, we have a bunch of stuff to look forward to: The three-day Oahu Fringe Fest and all its wonderful weirdness starts Thursday; on Friday (which happens to be 11.11.11), there's the grand opening of Xscape at Tsukiji, thrown by the promoters behind Oasis, OO-Spot's annual Mushroom Music Festival with Mark Farina at SoHo and Goth Prom at The Venue.
See you around!